>> Tuesday, September 9, 2014 –  back to school, easy hummus recipe, healthy for kids, healthy lunch ideas, hummus, indian lunchbots, lunch ideas for kids, lunchbots, Mint pesto, minty quinoa, nutritious lunch for kids, pesto, pomegranate, Quinoa
Lunch: Minty Quinoa, Boiled Sweet Potato, Boiled egg and fried with spices !
Snack: Vegetable sticks (Carrot,Celery and cucumber), Hummus and Pomegranate !
You can prepare Mint Pesto and Hummus a day before and keep refrigerated.
I used the same pesto recipe in the link but when you pack for kids reduce the amount of chillies if you feel it is more for your spice level.
Add lemon juice according to your preference.
Cook Quinoa and follow the same direction like how I did for Pasta.
I have also added few cherry tomato and green peas after I sauteed onion which is completely optional.
Other options : You can also add boiled potatoes or mixed vegetables along with this.
LUNCHBOX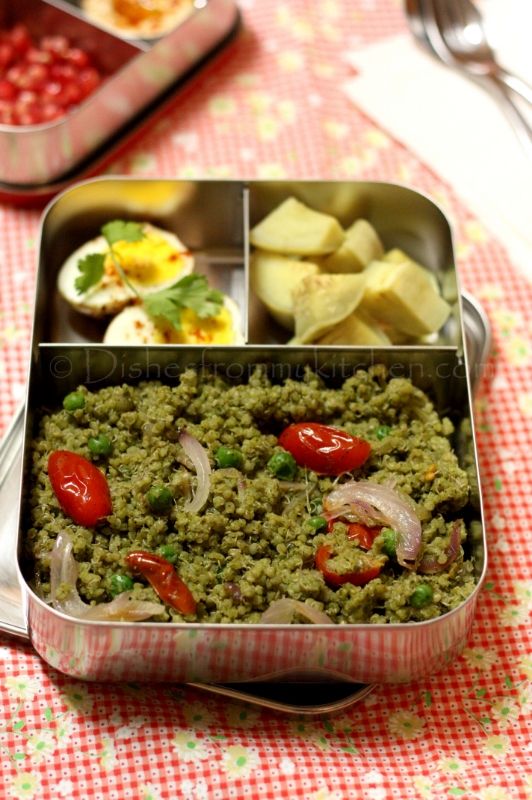 SNACKBOX