>> Monday, February 27, 2012 –  buttery tea cake, cranberry bread, cranberry tea cake, daring baker, fruit and nut loaf, orange tea cake, orange tea loaf, quick bread with fruits and nuts, raisin loaf, tea cake, teas cake
The Daring Bakers' February 2012 host was – Lis! Lisa stepped in last minute and challenged us to create a quick bread we could call our own. She supplied us with a base recipe and shared some recipes she loves from various websites and encouraged us to build upon them and create new flavor profiles.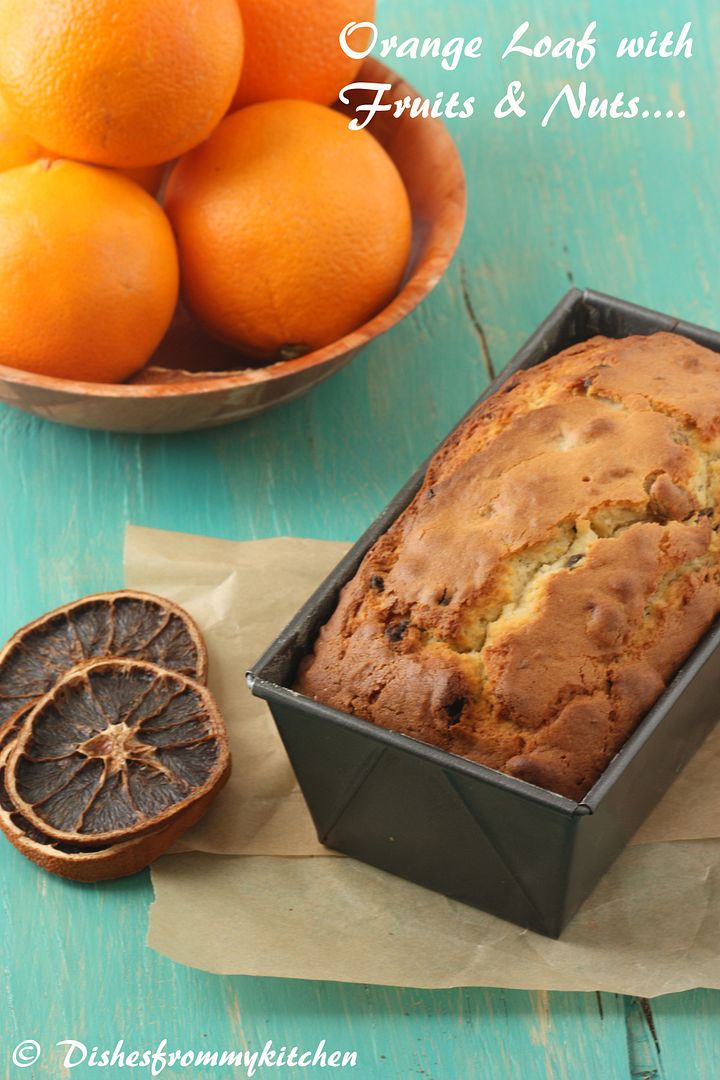 Epicurious' definition of Quick Bread:
Bread that is made without any kneading or rising time is a quick bread. That's because the leavener in such a bread is usually baking powder or baking soda, which, when combined with moisture, starts the rising process immediately. In the case of double-acting baking powder, oven heat causes a second burst of rising power. Eggs can also be used to leaven quick breads. This genre includes most biscuits, muffins, popovers and a wide variety of sweet and savory loaf breads.
Here are few things we should follow for this challenge:
* No yeast
* Can't take more than 1.5 hours to prepare and bake through.
* Only loaves or muffins/popovers
Here is my version of quick bread. This is a base recipe and you can add fruits, nuts and flavorings of your choice. As I love oranges here is Fruit and Nut Orange Loaf. You will be mesmerized by the aroma when you bake this... here you go...
YOU CAN ALSO SEE MY LOVE FOR ORANGES HERE AND HERE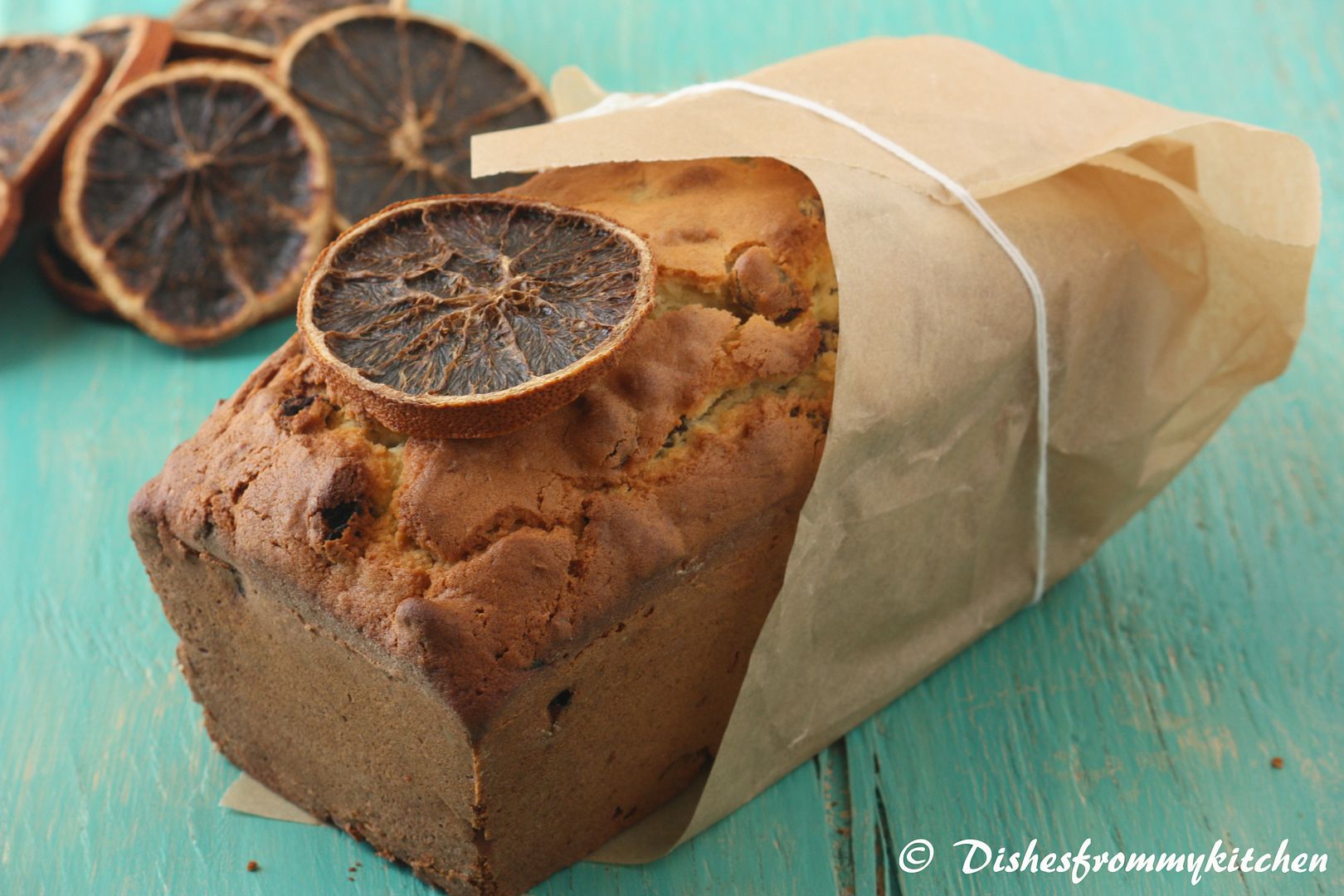 FRUIT AND NUT ORANGE LOAF
Ingredients :
All purpose flour - 2 cups
Dried Fruits - 3/4 cup (I used California raisins, golden raisins, dried cranberries)
Nuts - 3/4 cup (I used chopped almonds, walnuts and pistachios)
Baking powder - 2 tsp
Eggs - 2
Yogurt - 1/4 cup
Butter - 1/2 cup
Sugar - 3/4 cup
Salt - 1/8 tsp
Zest of 1 orange
Orange Juice - from 1 orange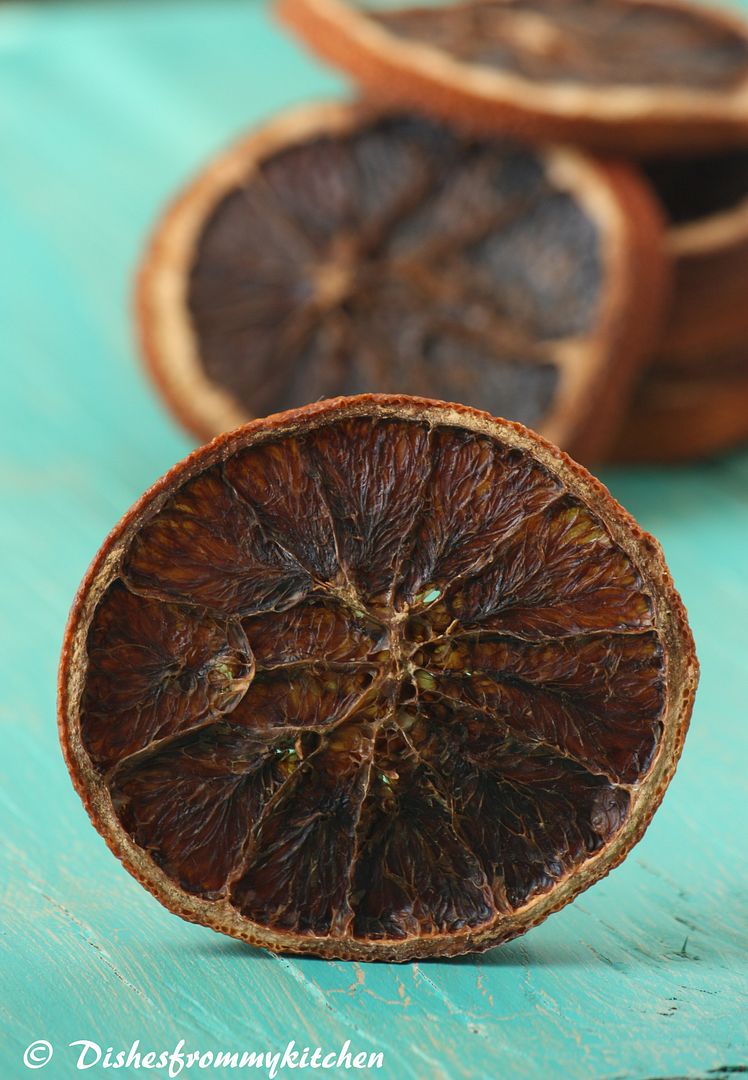 Method:
1. Preheat the oven to 350 F. I used 8 inch loaf pan. Grease it with butter and dust it with flour.
2. in a large bowl sieve flour, baking powder and salt.
3. Beat the butter and sugar until light and fluffy.
4. Add the eggs one at a time, mixing well after each addition.
5. Once they are mixed well add the vanilla and orange zest.
6. Add 1/2 of the flour mixture in the butter mixture, whisk well.
7. Stir in the orange juice and yogurt, followed by the remaining flour.
8. Once everything is mixed well.
9. Stir in the fruits and nuts dusted with 1/4 tsp of flour.
10. Pour batter into the prepared loaf pan.
11. Bake for 50 to 60 minutes. If the top of the bread is nicely browned after 30 minutes just close with aluminum foil to prevent over browning.
12. Test the loaf after 50 minutes with a toothpick to see if it's done.
13. If the toothpick is not clean, bake for another 10 minutes.
14. Once done, let it cool in the pan for 10 minutes. Transfer to wire rack and let it cool nicely. This is very important to have neat slices. So patience is important here. Though I will never wait
:):)
Enjoy the Fruit and Nut Orange loaf with coffee or tea!!!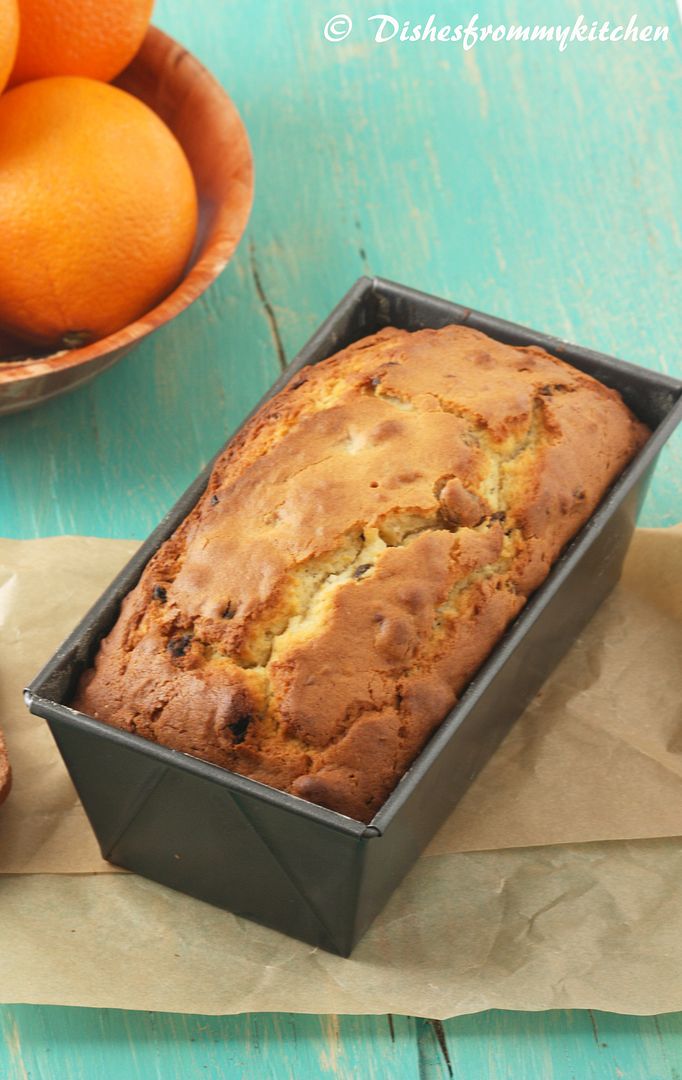 Note :
1. You can also brush it with orange marmalade when the bread is hot. This gives a glossy finish to the loaf.
2. You can also serve this bread with orange glaze which tastes so good.
Read more...