>> Tuesday, February 21, 2012 –  Desserts, easy dessert with 4 ingredients, ginger posset, lemon lover dessert, lemon posset, lemony dessert, orange dessert, orange posset, perfect for summer, posset recipe, summer dessert, tangy dessert
Lemon Posset, there is no other dessert easier than this. This is extremely easy, quick and tangy pudding. You need not search for any fancy ingredients. If you are lemony person then this is the perfect dessert for you. With just 4 ingredients..here you go for delicious dessert.... See notes for variations.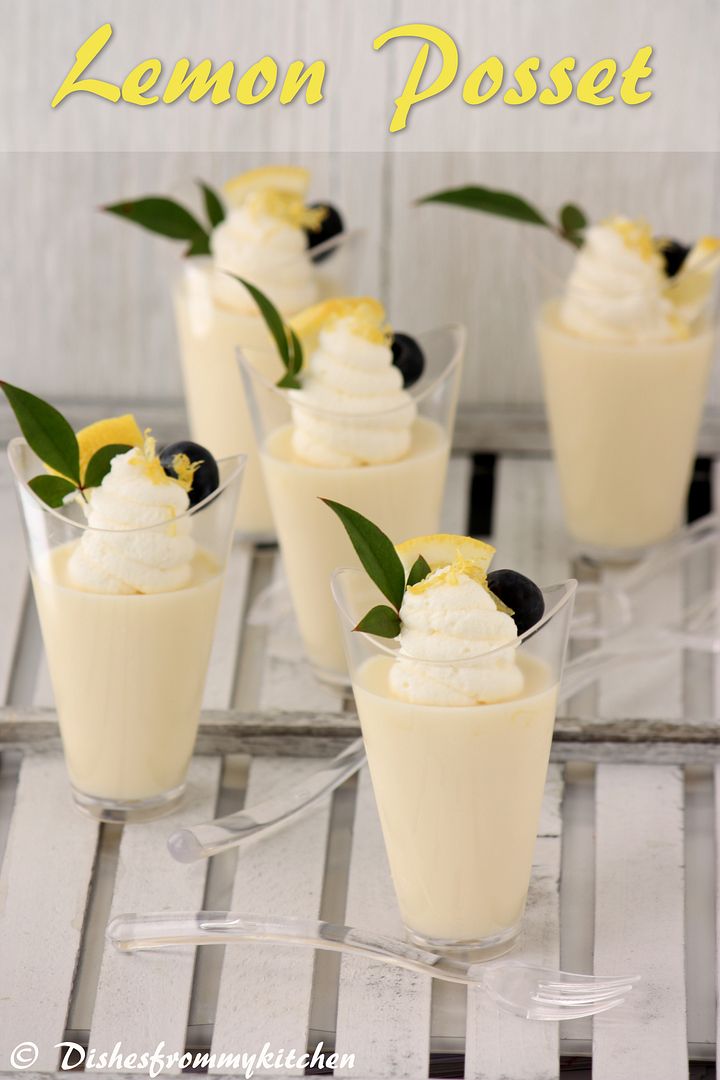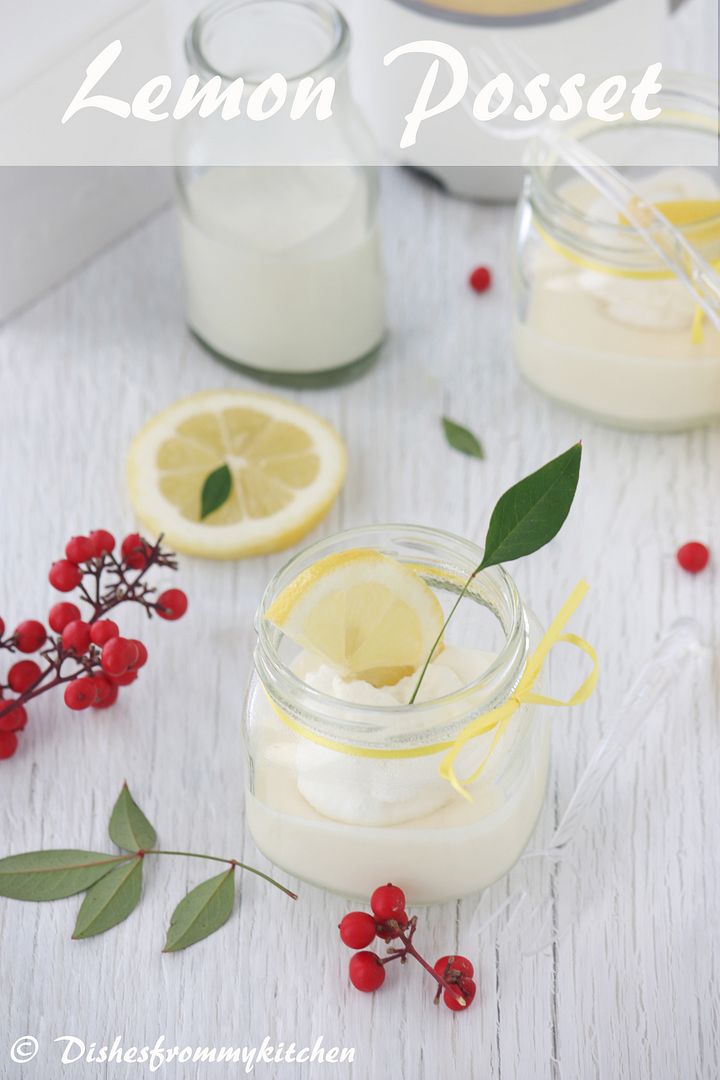 LEMON POSSET
Ingredients:
Heavy cream - 300 gm
Sugar - 110 gm
Meyer Lemon - 2
Zest of 1 lemon
Whipped cream for garnishing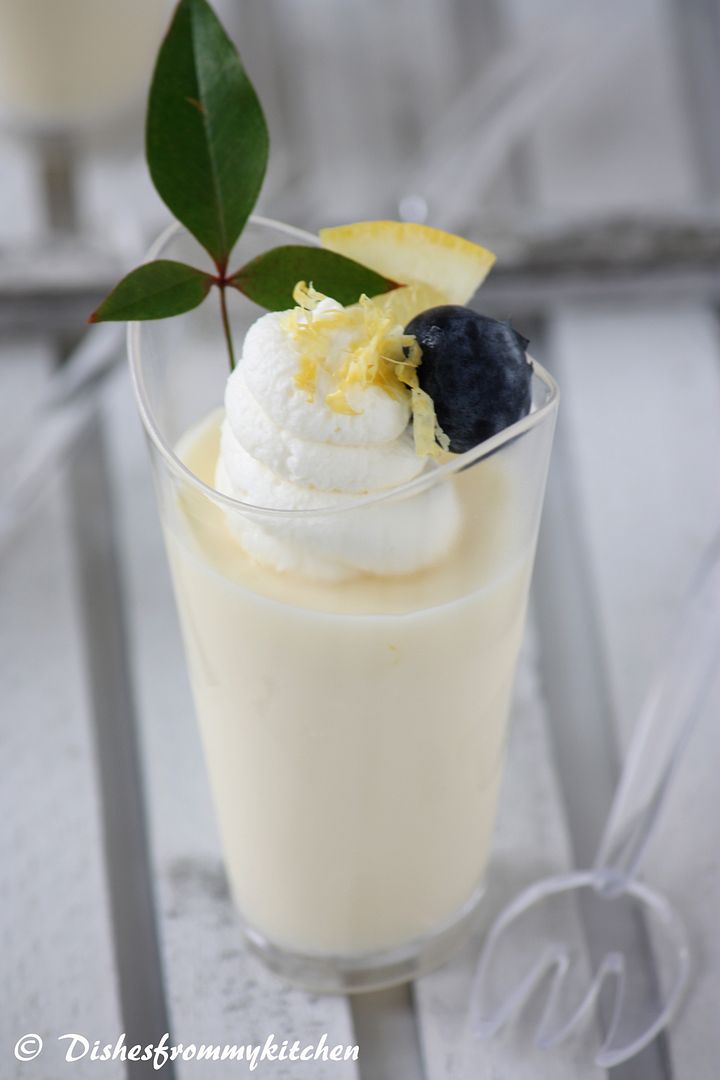 Method:
1. Bring cream and sugar to boil until sugar is melted.
2. Stir constantly and adjust the heat to avoid over boiling.
3. Now put off the flame.
4. Stir in the juice of 2 lemon and zest.
5. Let it cool. Now divide the mixture to the serving cups.
6. Cover the posset and chill it. Let it chill at least for 3 to 4 hours or even overnight.
7. Serve chill with whipped cream on the top.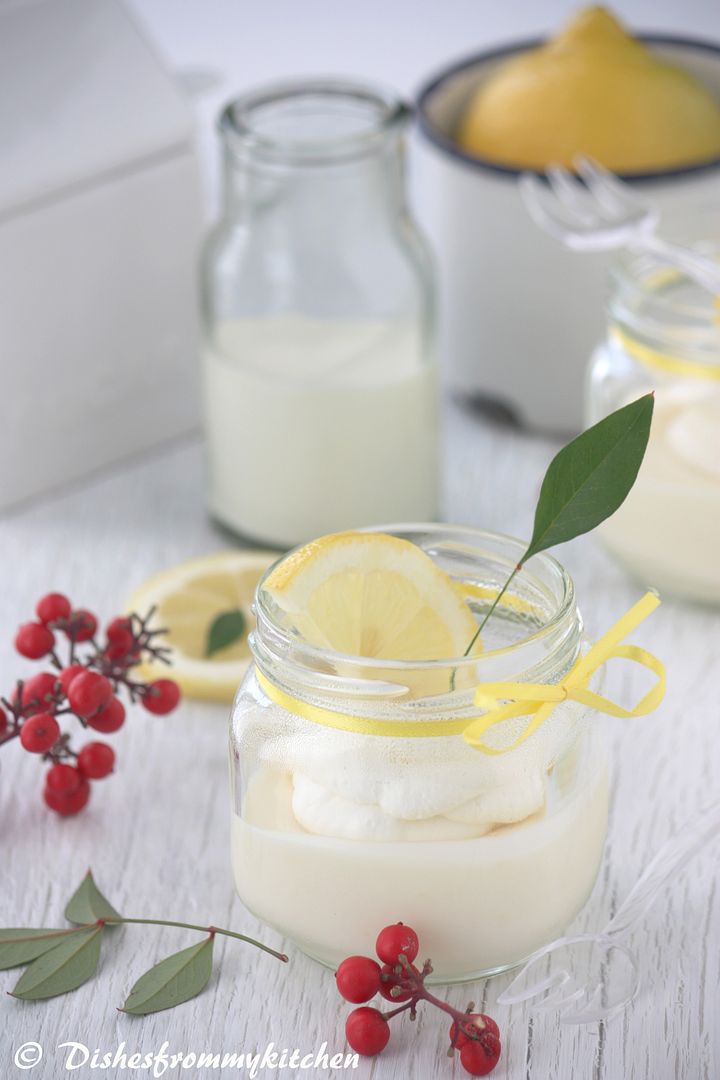 Note:
1. Orange Posset - Just replace lemon with the juice of orange.
2. Ginger Posset - Follow the same method by adding 1/2 tsp of ginger extract
3. You can also use this posset for filling the tart shells.
4. You can serve this posset with chopped nuts or cookies on the top.
5. You can also replace the normal white sugar with brown sugar as well.