>> Sunday, February 5, 2012 –  cool shake, cream, dessert shake, milkshake, nutella, nutella cream, nutella dessert, nutella drink, nutella shake, shake with nutella, Thirst Quenchers/Milk shake, world nutella day, world nutella day 2012
I am really excited to be part of "World Nutella Day 2012"[WND].

Last year I missed being part of this wonderful day even though I am big fan of Nutella :)

It gives me immense pleasure and happiness to be part of this day because Nutella is always our favorite spread which we use it for breakfast, desserts in a big way.

It's absolutely an awesome spread with wonderful chocolate and Hazelnut taste.

Today I made Nutella Shake with Nutella cream, which tastes excellent.

Milkshake is a favorite for everyone and milkshake with nutella and to top it off with Nutella Cream is Heavenly.

Trust me it tastes awesome and we end up licking our glasses clean for sure.

Hope you and your family will enjoy this treat.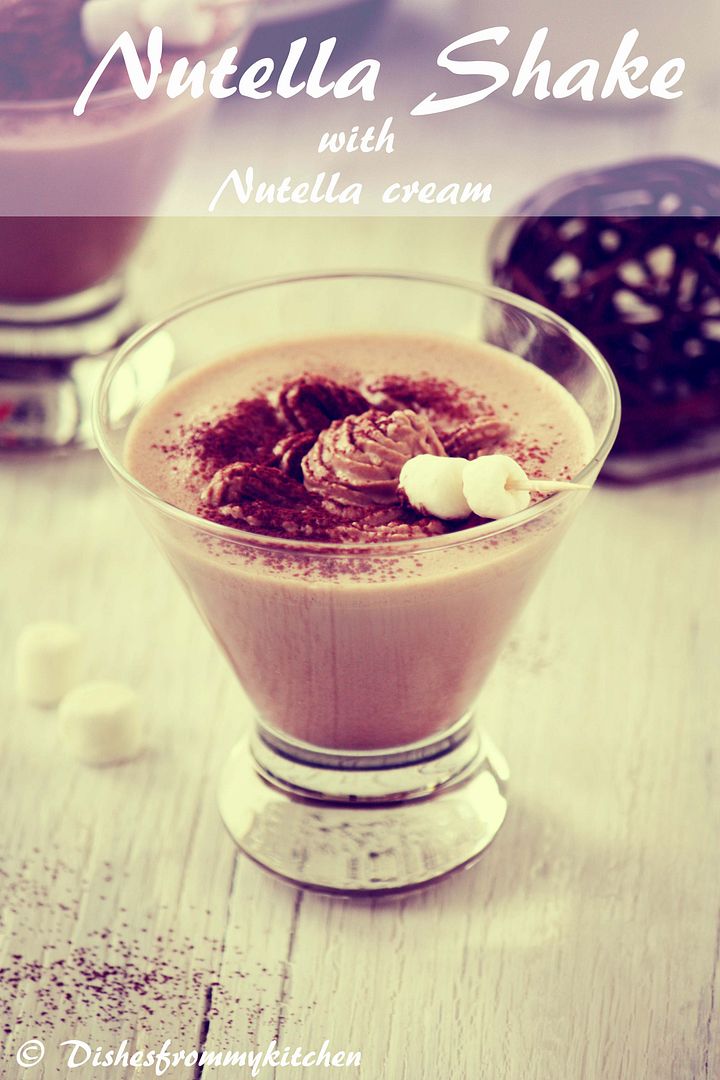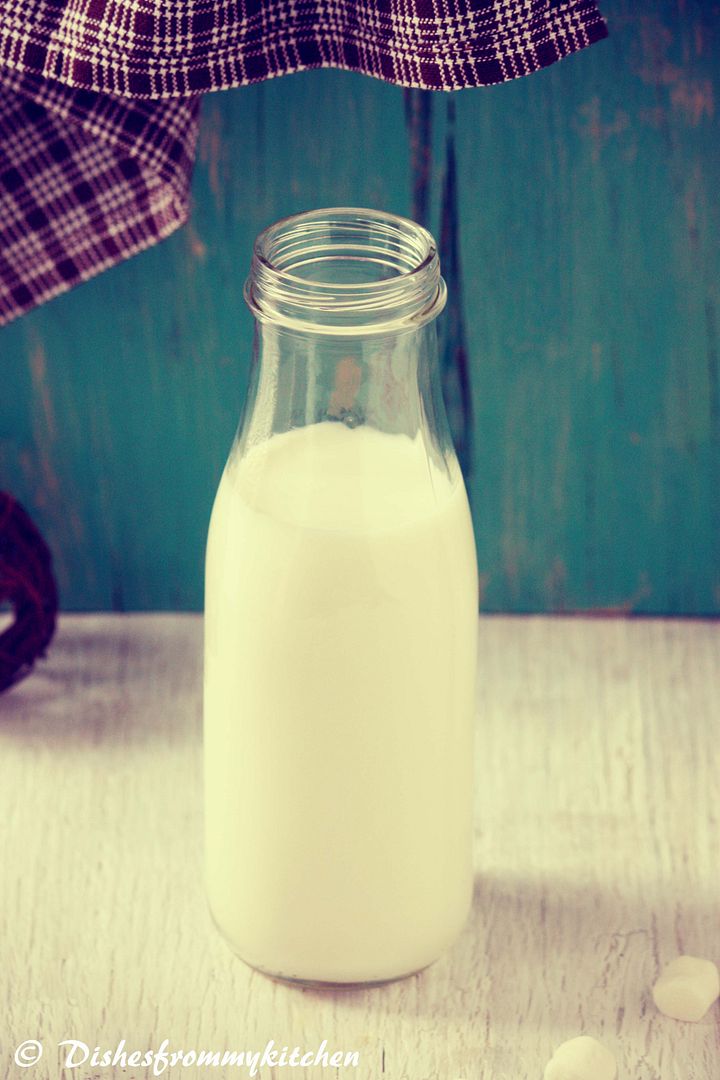 NUTELLA SHAKE WITH NUTELLA CREAM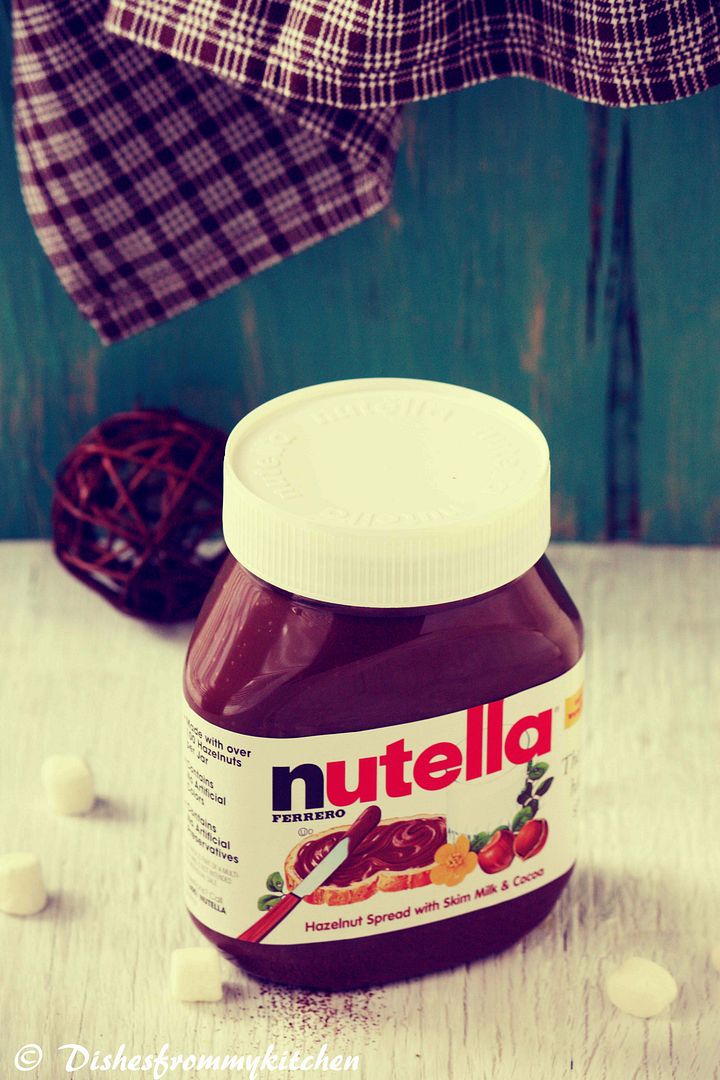 Ingredients :
Milk - 1 cup(I used 2% milk)
Nutella - 1 1/2 tbsp heaped (you can always use according to your preference)
Nutella cream:
Heavy whipping cream - 1/4 cup
Nutella - 1 tbsp
Method:
1. Blend the Nutella and milk in the blender until everything is blended will.
2. Whip the cream and nutella till you reach the whipped cream consistency.
3. Now pour the nutella shake and top it off with the cream.
4. Dust it with the coco powder and serve chilled.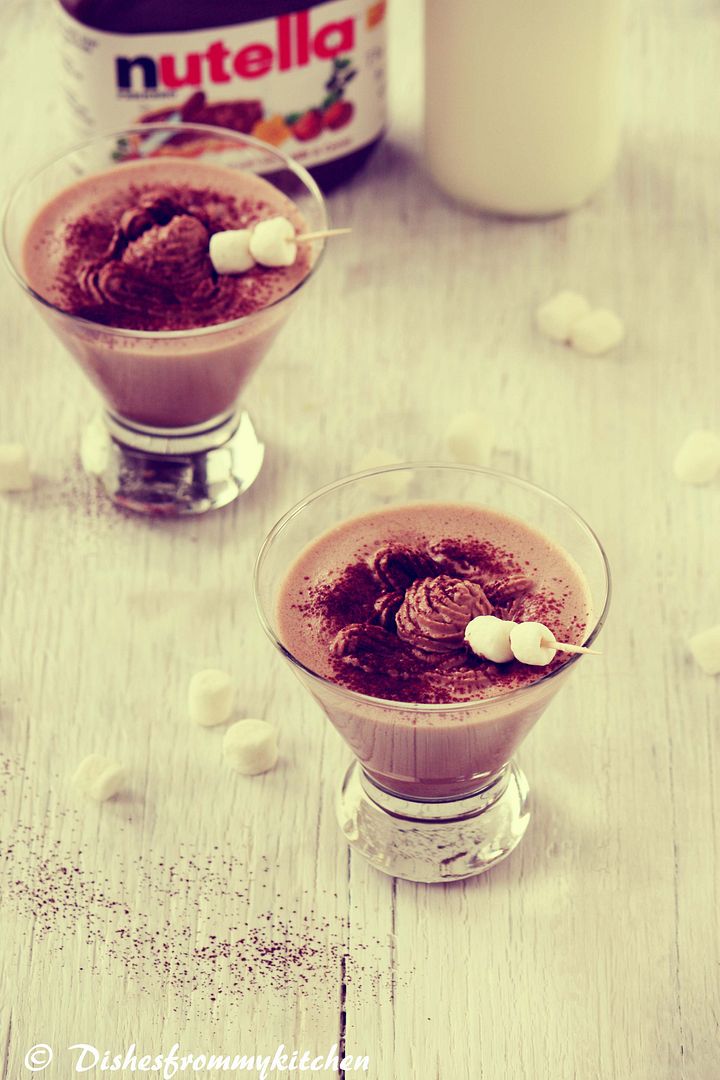 Note :
1.

Add the cream only at the time of serving.
Enjoy licking the glass once you are done with heavenly drink!!! Enjoy the World Nutella Day !!!