>> Wednesday, July 10, 2013 –  brownies, chocolate walnut brownie, chocolatey brownie, easy brownie, few ingredient brownie, foolproof brownie, fudgy brownie, fudgy dessert, go to brownie recipe, quick brownie, walnut, walnut brownies
This post was lying in my draft for so long period... must say it's been a year ago I took this picture.

When I was clearing the picture folders, I happened to see this one and few other pictures which I will post in the following week.
Coming to the recipe, I have few go to recipes for brownies and this is the one of them.

If you want a fudgy brownie then here is quick post for you guys... Enjoy!!!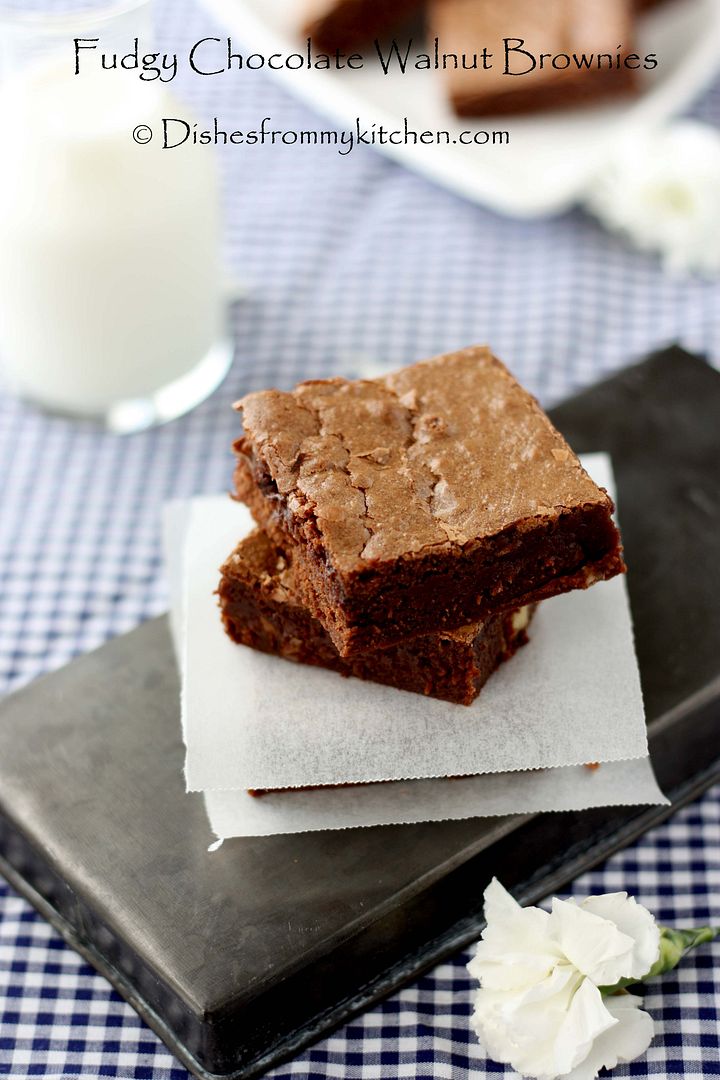 FUDGY CHOCOLATE WALNUT BROWNIES
Ingredients:
All purpose flour - 1 cup
Semi Sweet chocolate chips - 1 cup (Use good quality chocolate)
Cocoa powder - 2 tbsp
Eggs - 3
Butter - 1 1/2 sticks
Sugar - 1 cup
Vanilla extract - 2 tsp
Salt - 1/2 tsp
Walnut - 1/4 cup chopped (optional)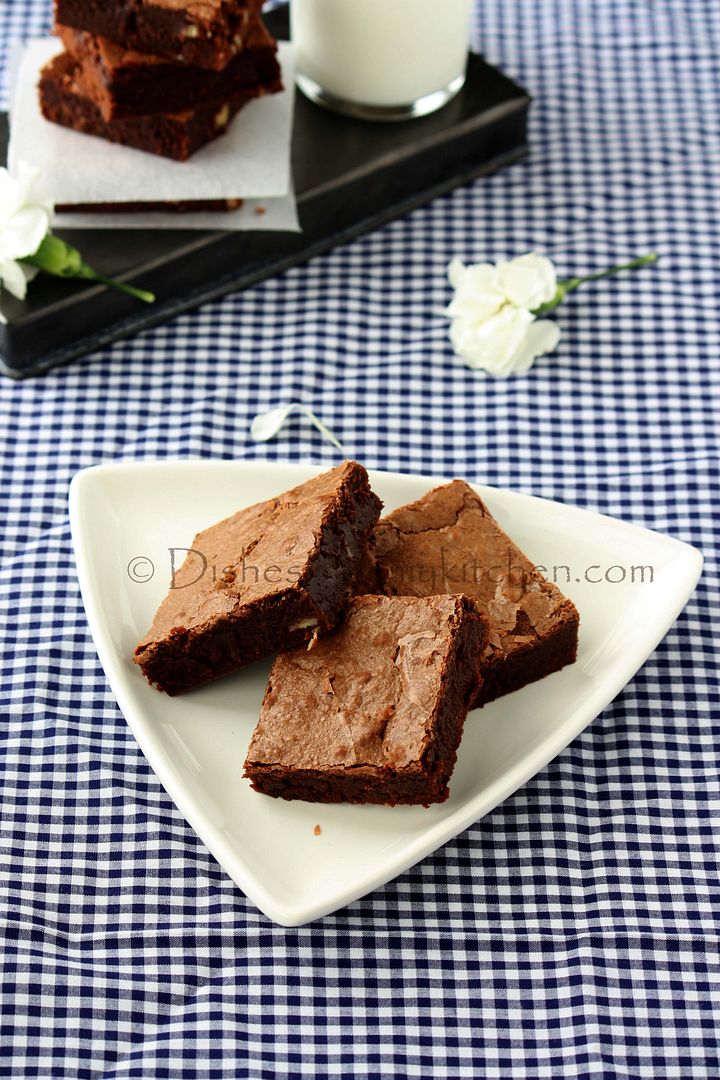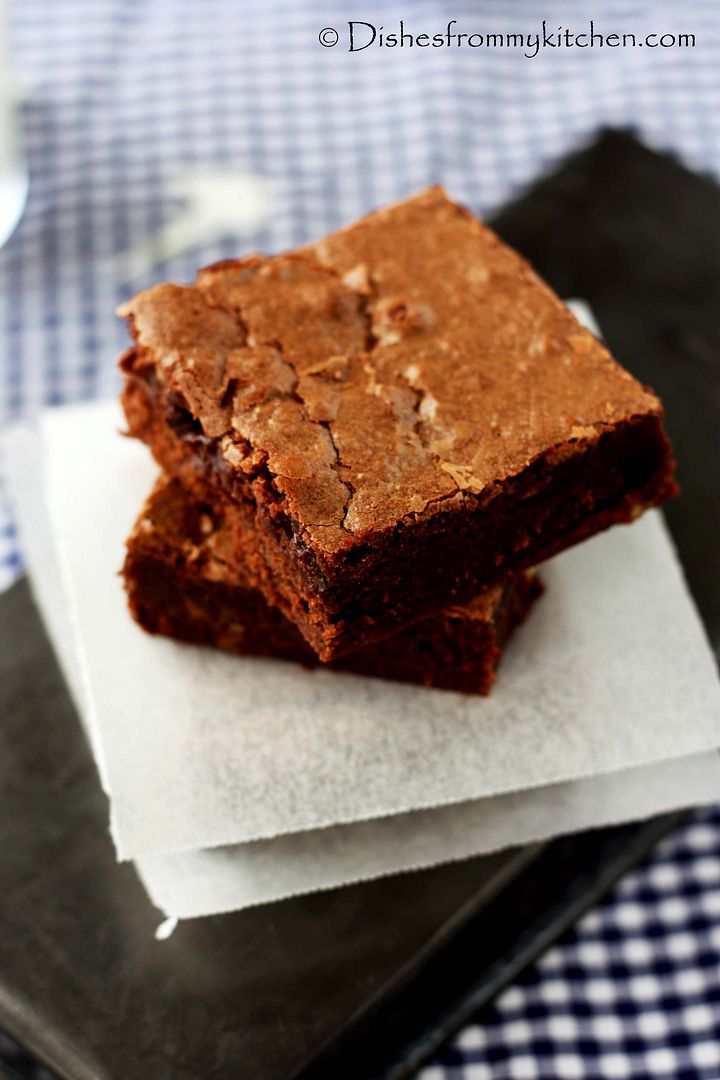 Method:
1. Preheat oven to 325 F.
2. Grease and dust a 9 inch or 8 inch square baking pan.
3. Melt butter and chocolate together in double boiler.
4. Now stir in cocoa powder until dissolved.
5. Whisk together sugar, eggs, vanilla and salt in a bowl.
6. Now whisk egg mixture into chocolate mixture. Do not over whisk.
7. Add the flour and whisk until they are nicely incorporated. Add the walnuts.
6. Pour brownie batter into prepared pan and bake for 30 - 40 minutes, or until a toothpick inserted into the middle of the pan come out barely clean. Cool.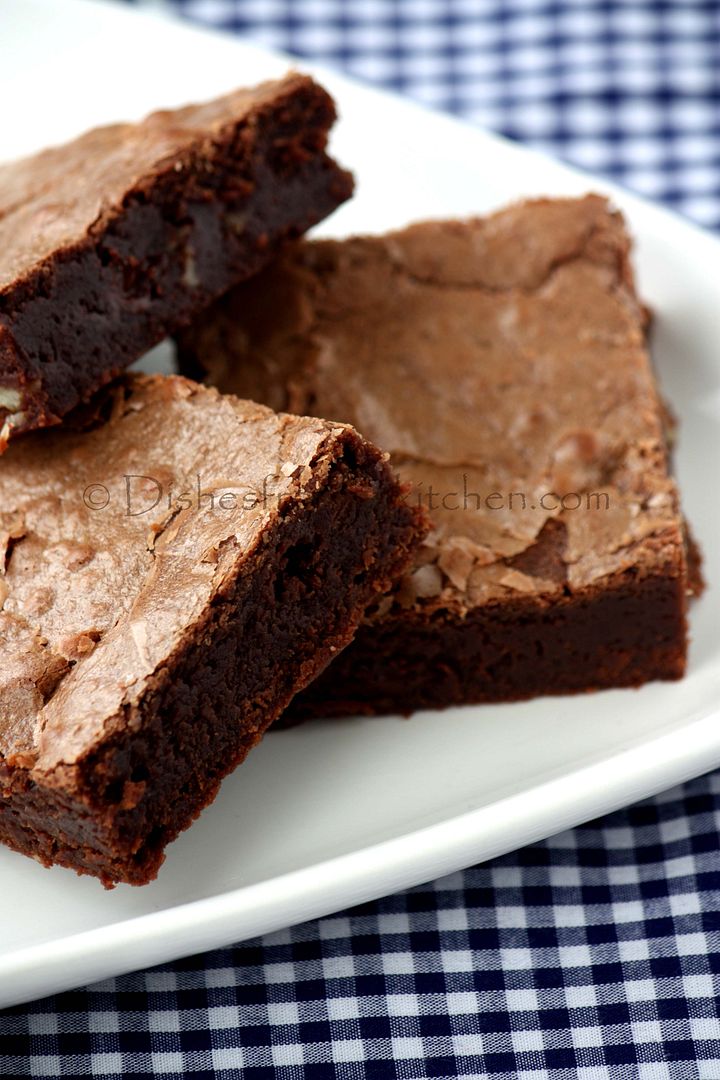 Note:
1. Do not over whisk or mix the batter, mix until they are nicely incorporated.
Read more...