No more attempts ...I am satisfied with the results. Yes, the basic eggless vanilla cupcake. After several trials I came up with a fool proof recipe which works great and it tastes absolutely delicious. The texture of the cake is very light and super moist. Yours and my search and trials for eggless vanilla cupcake/cake recipe ends here :) The most important thing in this is cake flour; I strongly recommend using cake flour instead of all purpose flour. I do not want my cake to be dry, oily, dense and also noooooooo trace or taste of baking soda (I don't like the soapy after taste) :(

You can see the trials I did in the below picture and results. Another important thing is that there is no butter in this cake, the oil in cake keeps it moist. Even though this cake is light, airy and tasty it does not match with the cake that has egg. Trust me; this is a treat for those who don't eat eggs. This is sure a keeper recipe for me, will use it when I plan to do eggless for any occasion. It's really easy to do eggless baking ... so go ahead and try if you like this recipe and let me know how it turned out :)

Stay tuned for Best Ever Super Moist Chocolate Cake in near future, yes it's eggless too :)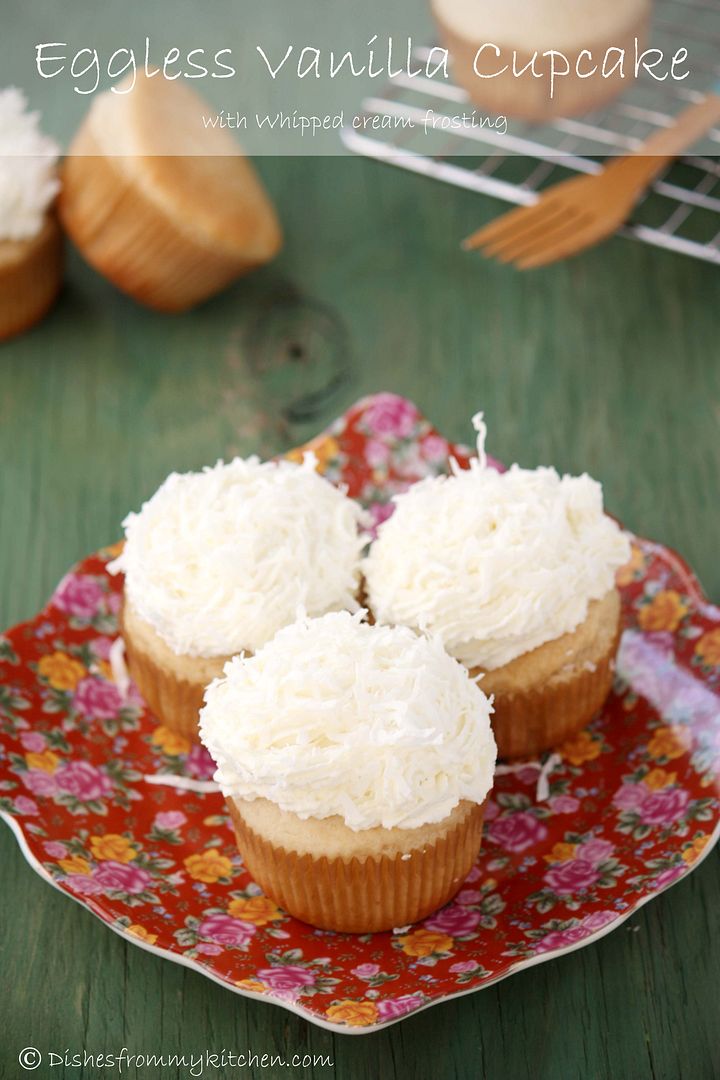 Not Satisfied with the texture :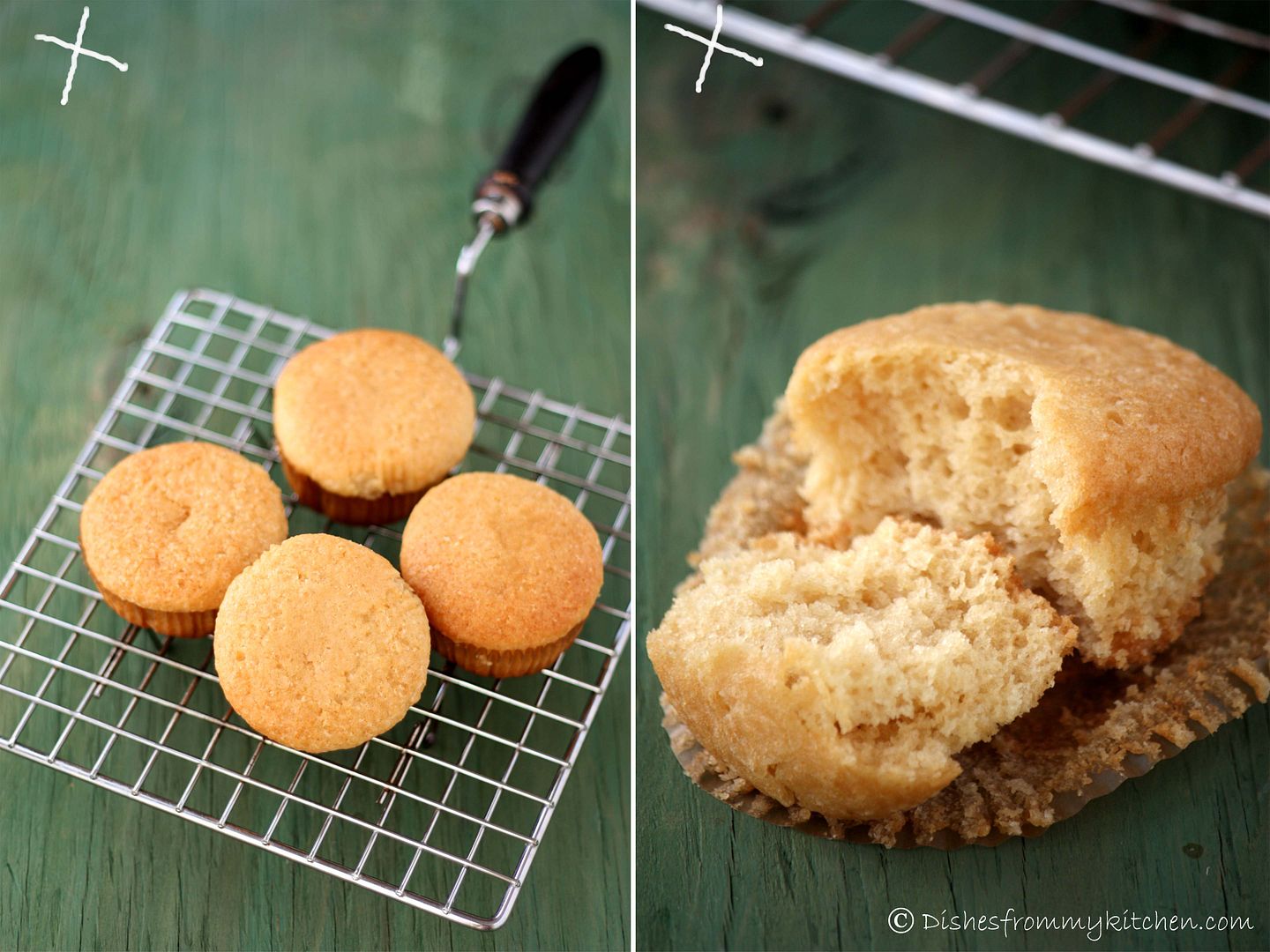 Keeper Recipe for Eggless vanilla cupcake :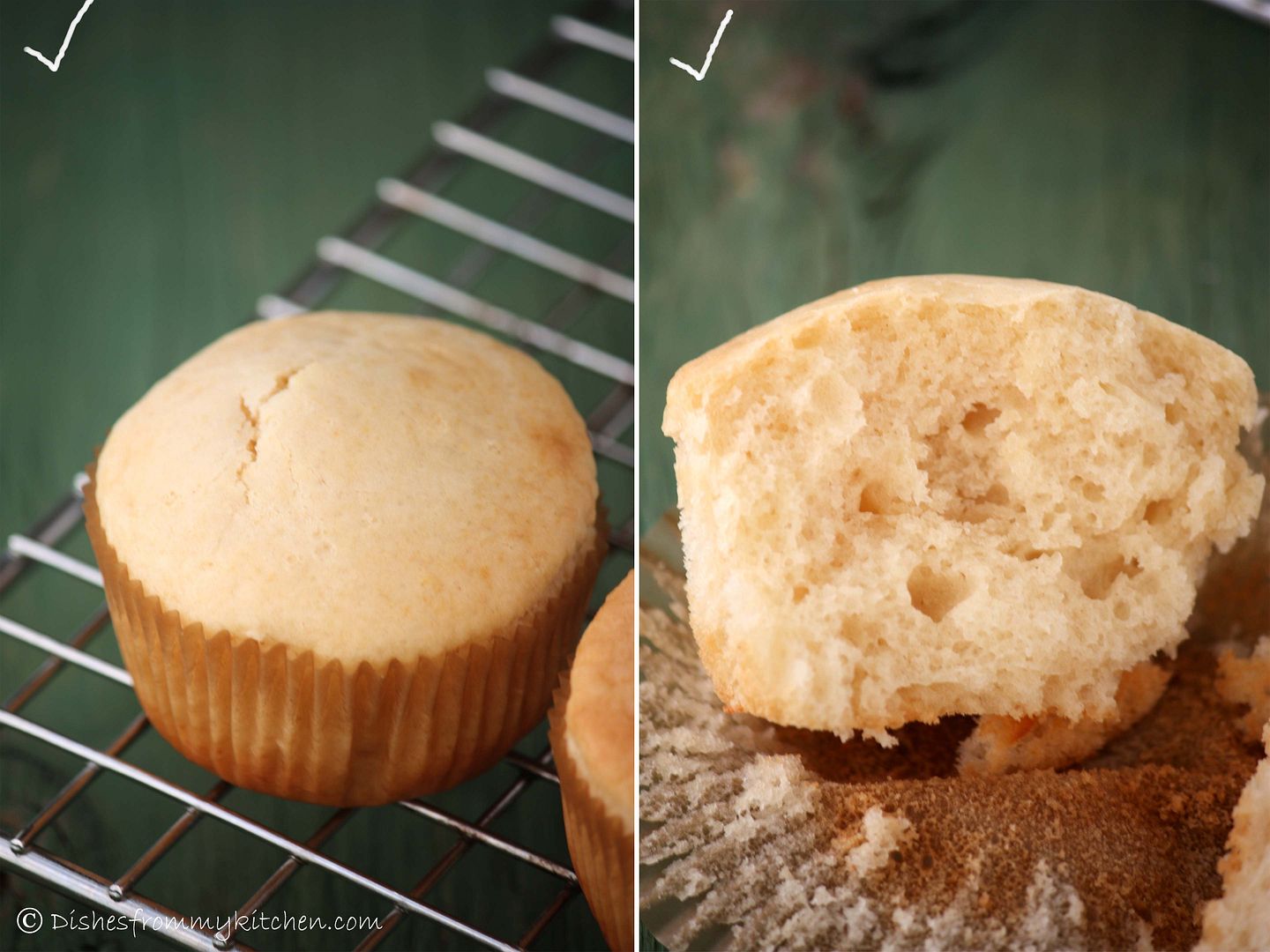 How to make Cake Flour??
1. For every 1 cup of flour remove 2 Tbsp of flour.
2. Now add 2 Tbsp of Cornflour for every 1 cup of flour. (Replacing the tablespoons of flour taken out).
3. Sift 5-6 times and it's ready-to-use cake flour.
You can do this cake flour for 2 or 3 cups and store it in the air tight container. Use the amount that is recommended in the recipe.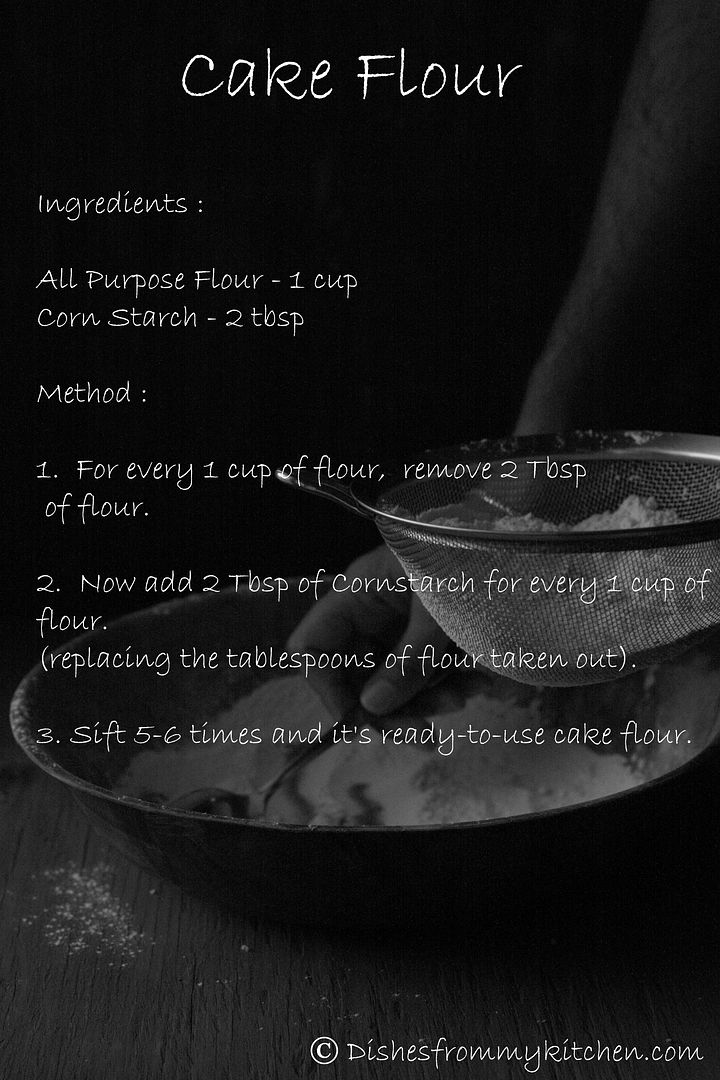 BEST EVER EGGLESS VANILLA CAKE/CUPCAKE


Ingredients:

This recipe yields 5 to 6 cupcake. See the note for Variations and for vegan substitute.

Cake Flour - 120 gm (See how to make Cake flour in instruction)
Sugar - 60 gm
Baking powder - 1/2 tsp
Baking soda - 1/4 tsp
Salt - 1/4 tsp
Oil - 1/4 cup
Vanilla extract - 2 1/2 tsp
Milk - 1/2 cup
Apple cider or any vinegar - 1/2 tbsp

You can also substitute Milk and Vinegar with 1/2 cup Yogurt as well.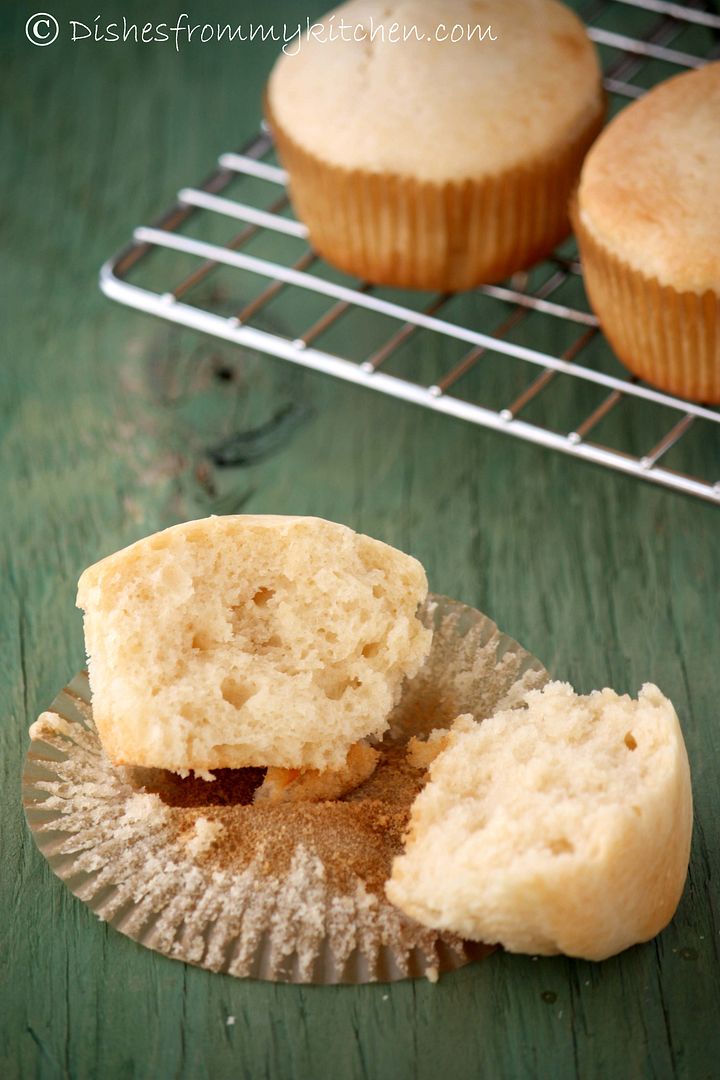 Frosting:

Heavy whipping Cream - 1 cup
Sugar - 2 tbsp
Coconut Flake for topping
Vanilla essence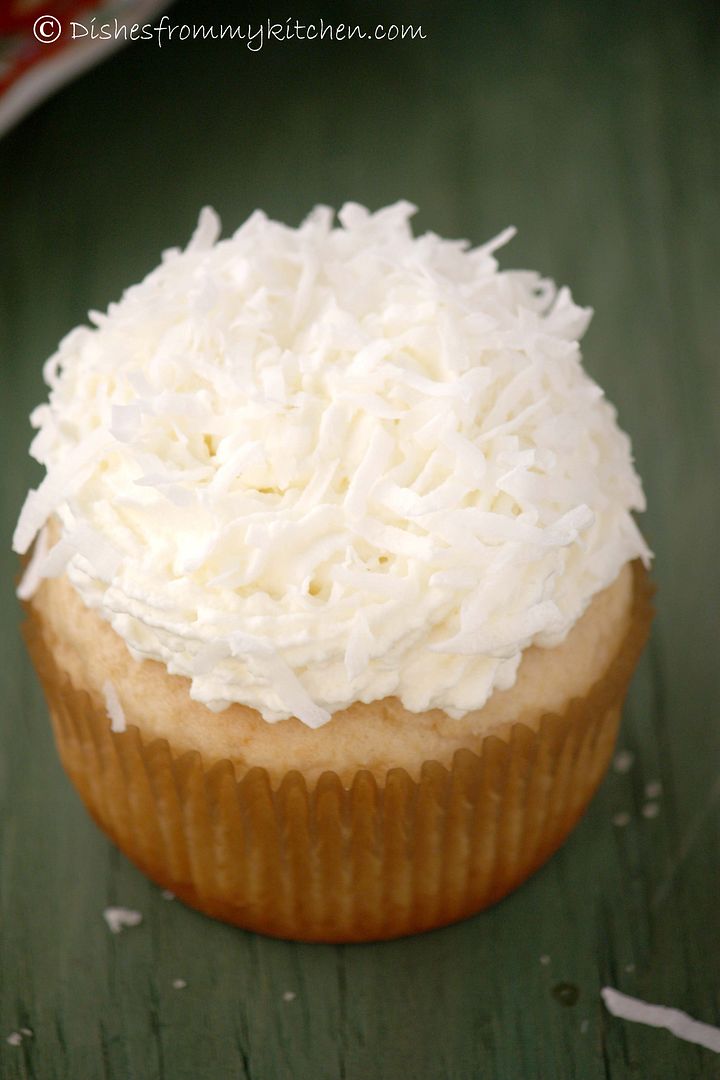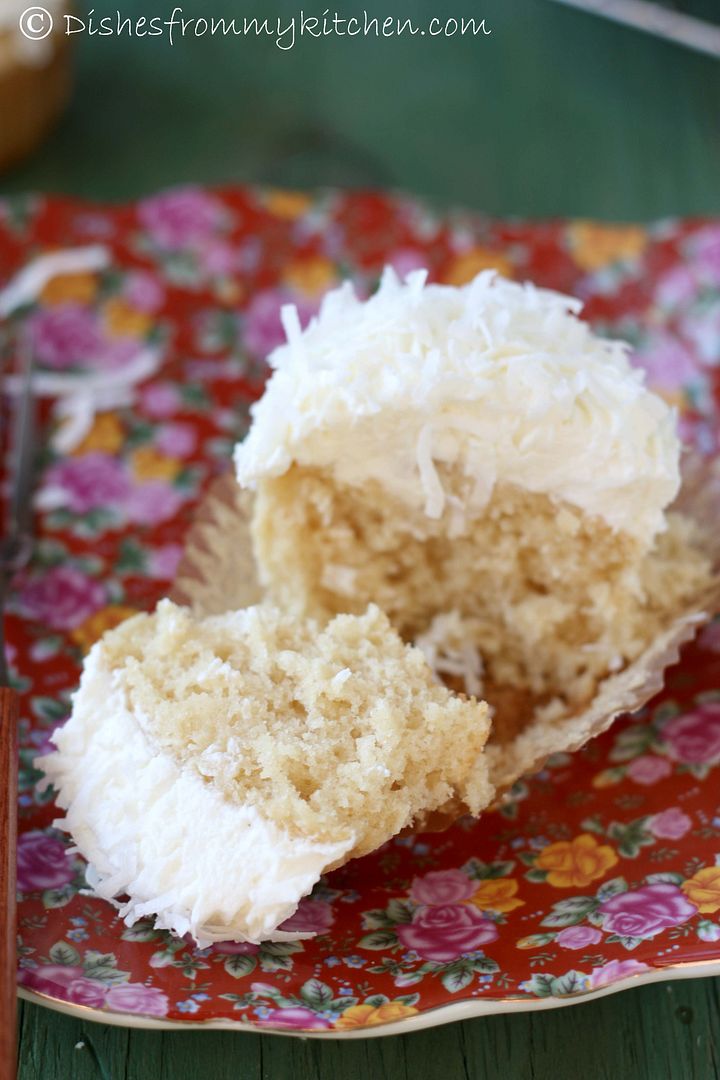 Method:

1. In a large bowl sift together the flour, baking powder, baking soda and salt. Mix in the sugar.
2. In a small bowl add milk and vinegar mix them and keep it aside for a minute.(If you are using Yogurt use them instead of milk and vinegar) In the same bowl mix other wet ingredients and give it a whisk.
3. Now make a well in the center of the dry ingredients and stir in the wet ingredients.
4. Stir the mixture together using a whisk without lumps. But do not over do it.
5. Fill the cupcake liners about 2/3rd full with batter. Preheat the oven to 350 f.
6. Bake for 15 to 17 minutes, or until a toothpick inserted in the center of the cupcake comes out clean with a few crumbs clinging to it.
7. Cool the cupcake completely and frost with your favorite frosting.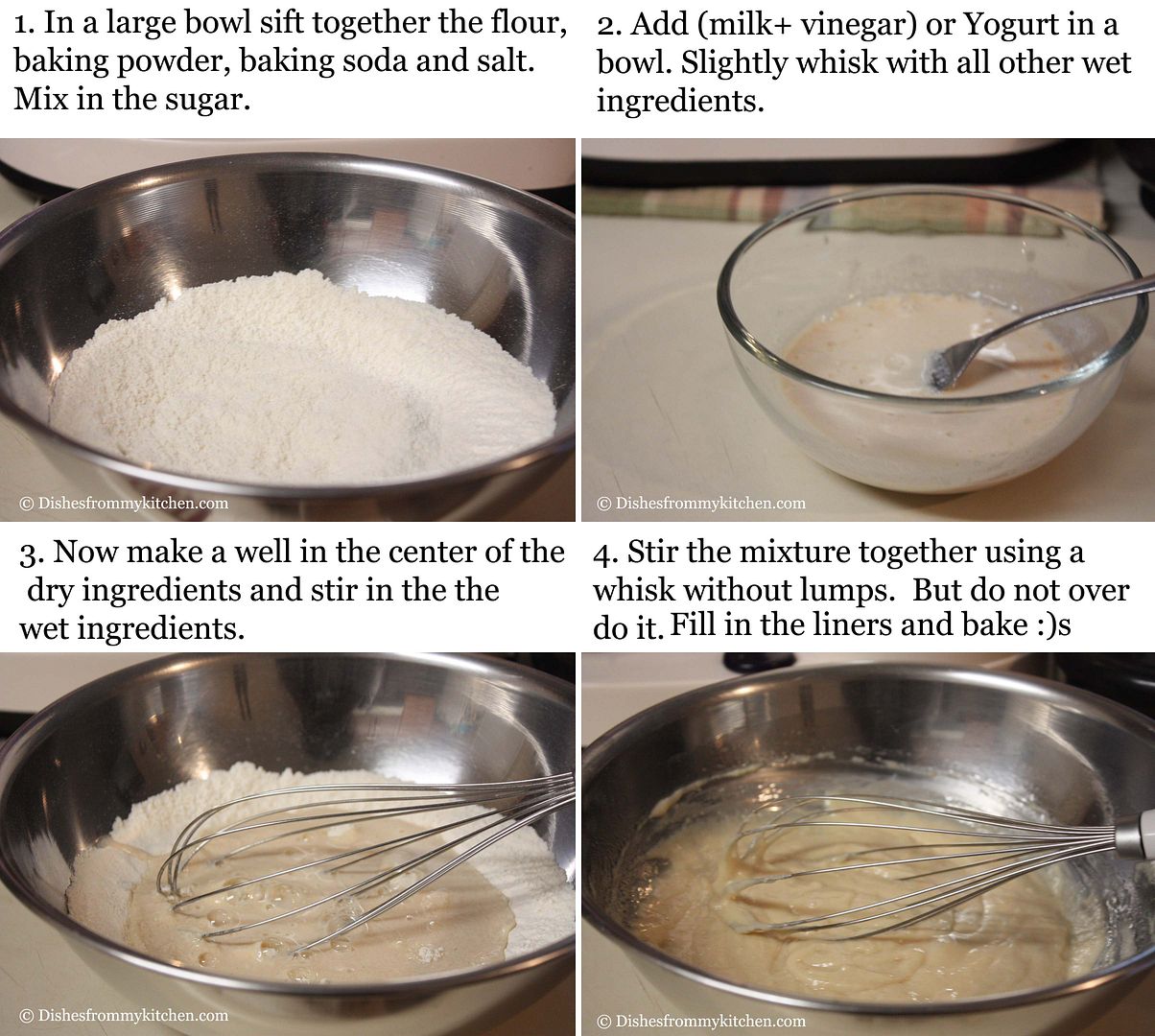 For Frosting:

You can frost the cupcake with your favorite frosting like butter cream, cream cheese or chocolate ganache according to your preference.

But since I wanted to make the frosting very light, I frosted with whipped cream and dusted with few coconut flakes.
Variation in cupcake :
1. You can also use Soy milk, almond milk or coconut milk in the place of milk in the recipe for vegan option.
2. You can also add orange or lemon zest to get the zesty aroma.
3. You can also add tsp of cinnamon to make it cinnamony and frost with chocolate ganache..it taste absolutely divine.
4. You can also add chocolate chips or frozen berries to make it chocolate chip cupcake or berry cupcake !!!

Do try and let me know !!!!




Read more...