>> Monday, November 5, 2012 –  bhindi do pyaza, bhindi masala, Indian style okra curry, kadai bhendi, kadai bhindi, okra gravy, okra masala, restaurant style bhindi masala, restaurant style kadai bhindi
Okra is also called as Bhindi or Bhendi in Hindi. This dish has variety of names Bhindi masala, Okra masala, Kadai bhindi, Bhindi do pyaza , Bhindi Subzi. This is a simple dish tastes great with hot Indian flat breads and mild pulao. This is a delicious vegetable and side dish filled with lot of onions coated with tomato based sauce and spices. Its is also one of the popular restaurant menu. You can also enjoy this dish in dry or semi gravy form, it tastes great in both the ways. See the notes if you want to make this Bhindi masala in semi gravy form.



BHINDI MASALA / KADAI BHINDI



Ingredients :

Bhindi/Okra - 2 cups heaped
(chopped 1 1/4 inch piece)
Onion - 1/2 cup ( chopped to big chunks)
Capsicum - 1/2 cup (chopped to big chunks)
Tomato - 1 small ( deseeded chopped to big chunks)
Coriander leaves - 1 handful finely chopped

For Masala/Sauce :

Tomato - 1 big or 2 small (Pureed)
Onion - 1/2 ( coarsely ground)
Garlic - 3
Ginger - 1/2 inch piece
Green chilli - 4 finely chopped
Coriander powder - 2 tsp
Cummin powder - 1/2 tsp
Chilli powder - 1 1/2 tsp
Turmeric - 1/4 tsp
Amchoor powder - 1/4 tsp
Chaat masala - 1/4 tsp
Saunf - 1/2 tsp
Cummin seeds - 1 tsp
Kasoori Methi - 1/2 tsp
Oil - 3 to 4 tbsp
Salt as needed.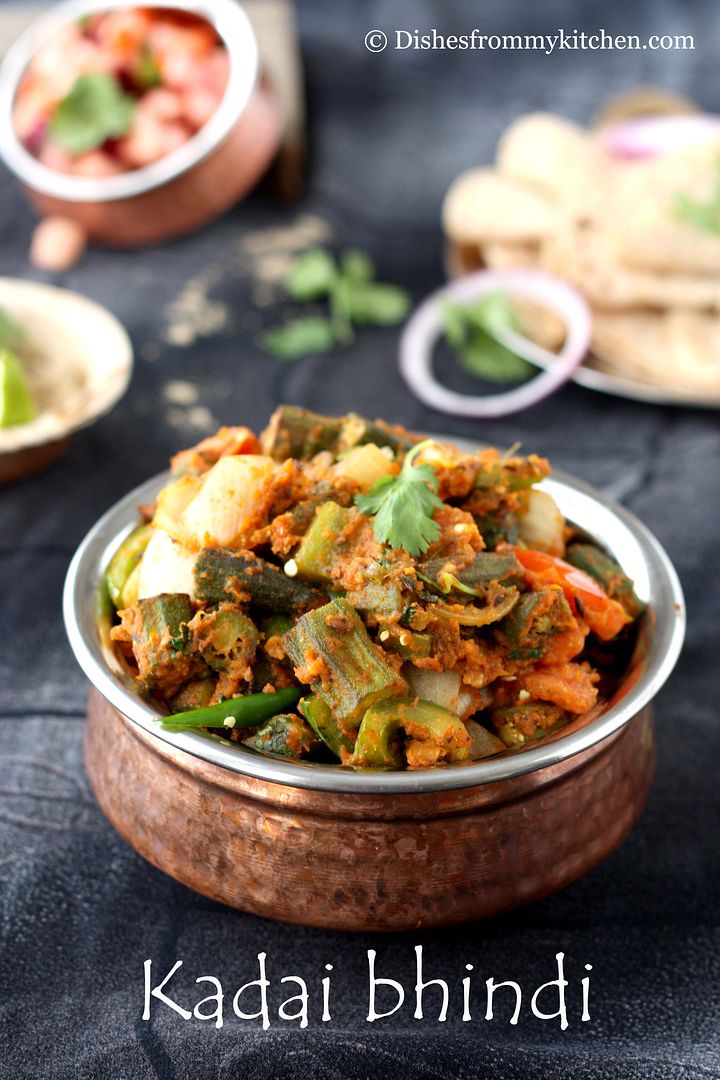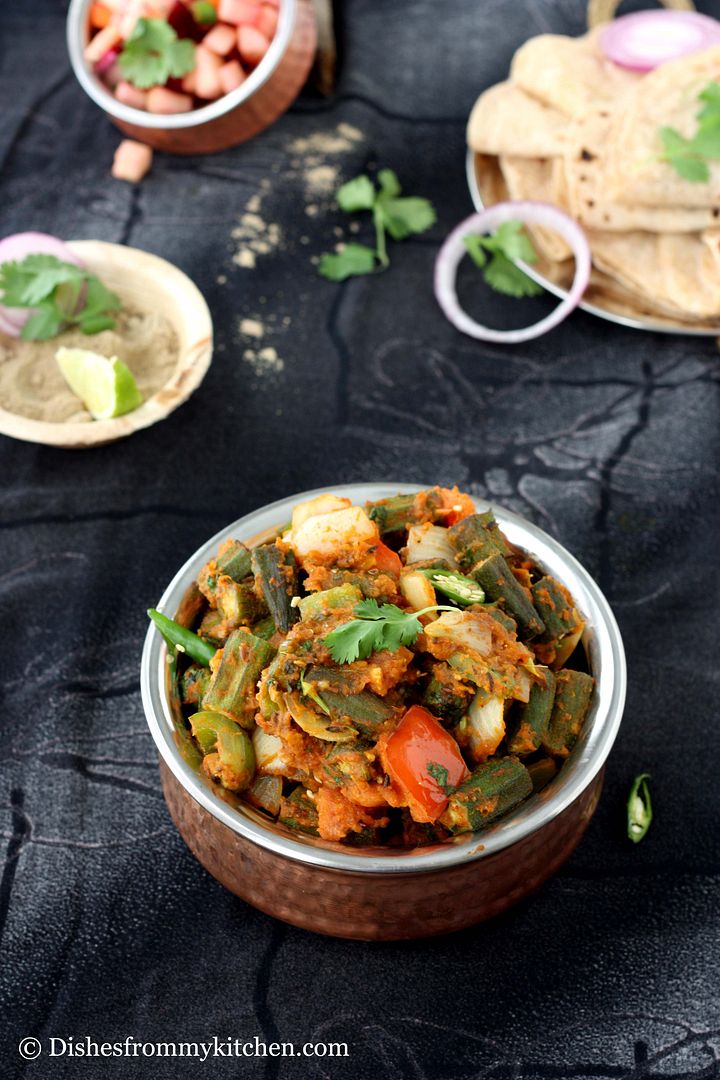 Method :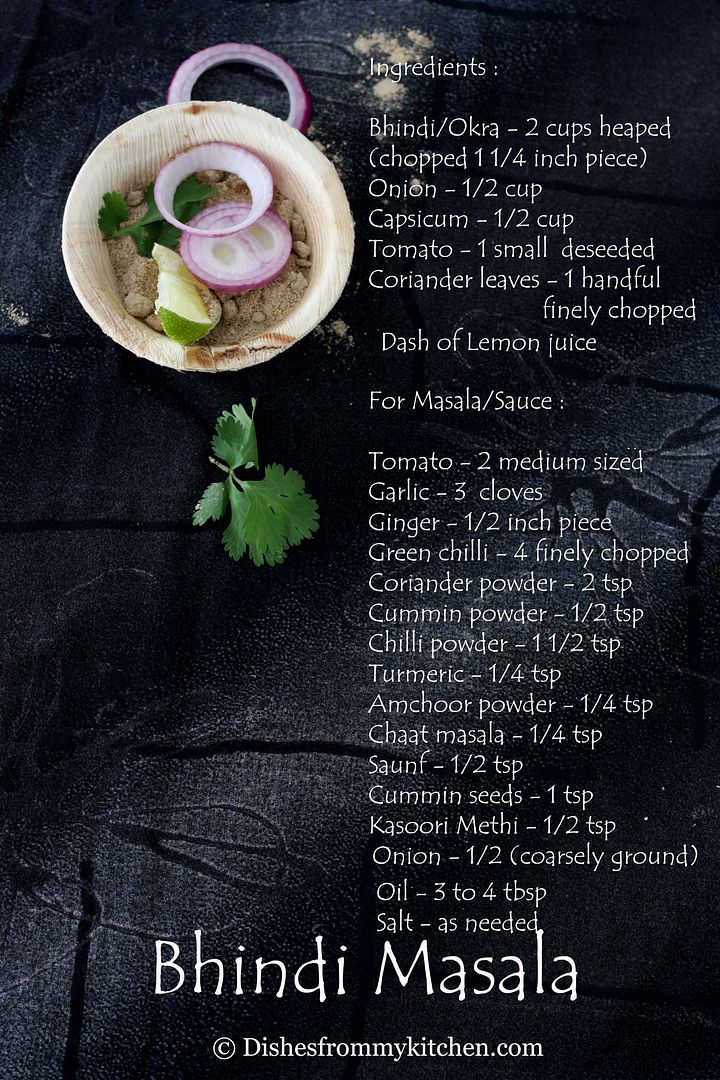 Sauteeing the vegetables :
Preparing kadai masala :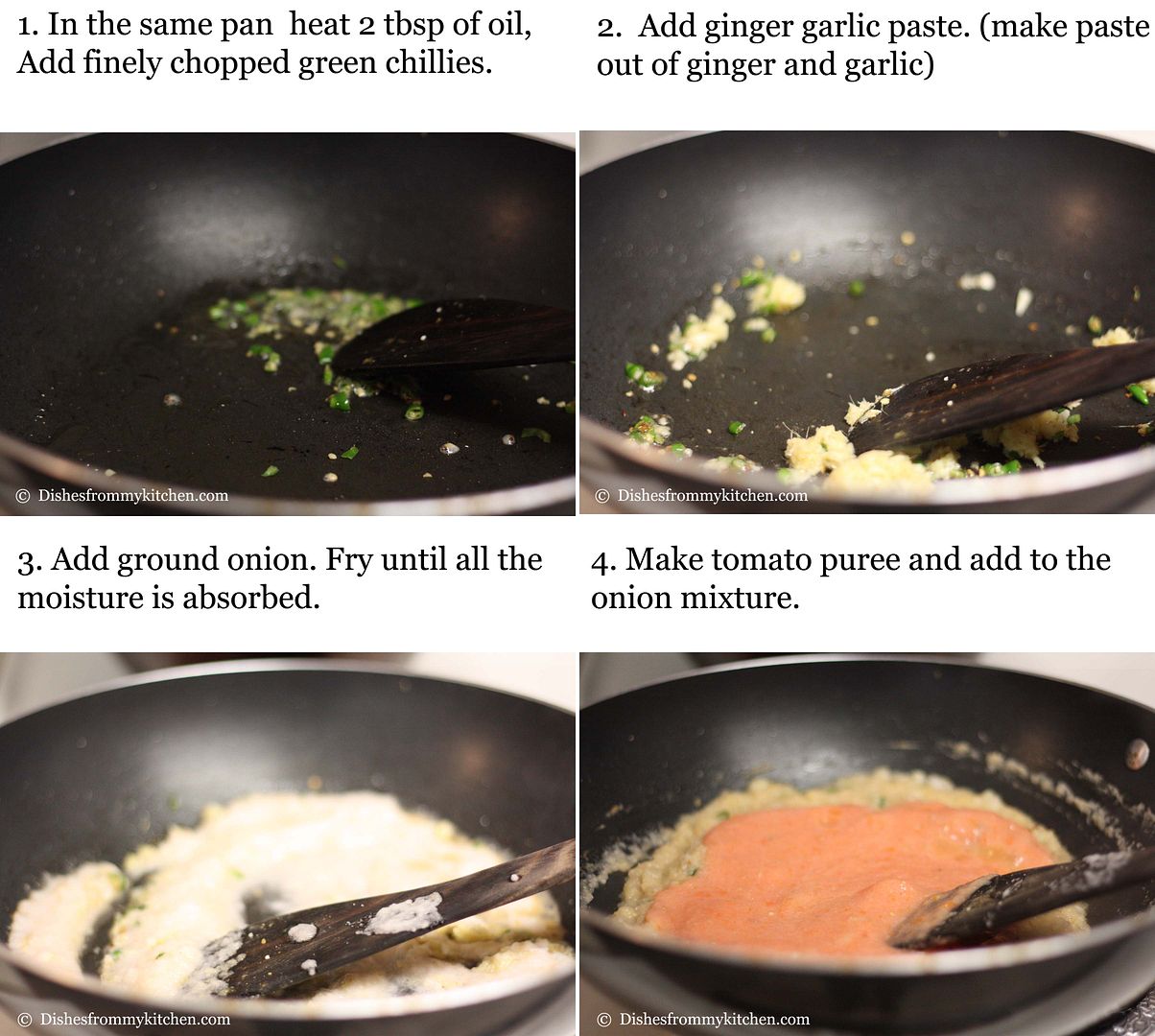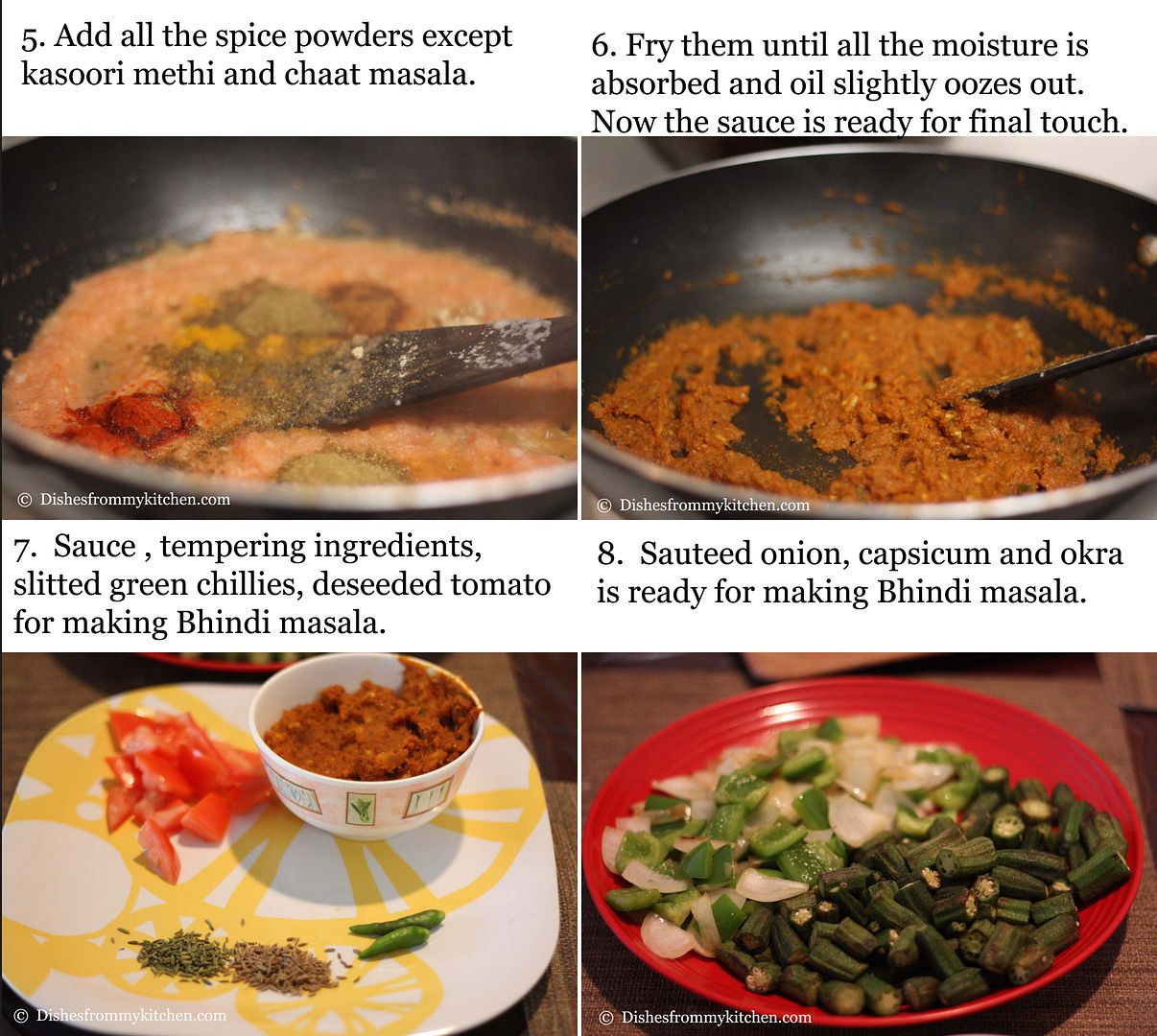 Tossing the vegetables with masala for final touch :

Note :

This is dry curry, if you want to make it as a gravy add 1 1/2 tbsp of cashew paste(ground with milk or water) when you prepare the sauce (after 6th step ) and add little water. Let it come to boil. (add water according to the consistency you need)
Then proceed with the same procedure as shown in the picture.