Spiced pumpkin shake a great treat for both summer and fall season.

It's delicious, thick, and velvety with real pure pumpkin puree with hint of cinnamon and pinch of nutmeg.

You will truly fall in love with every sip.

Enjoy the taste of fall with this incredibly yummy shake!!!
Here are few pumpkin recipes.....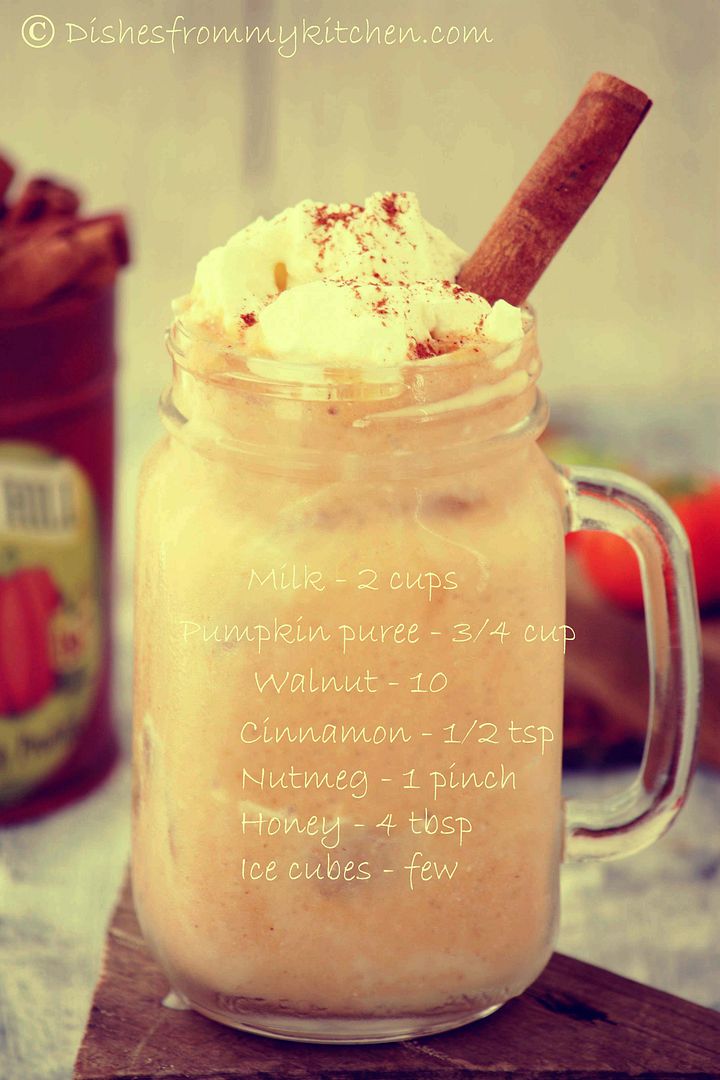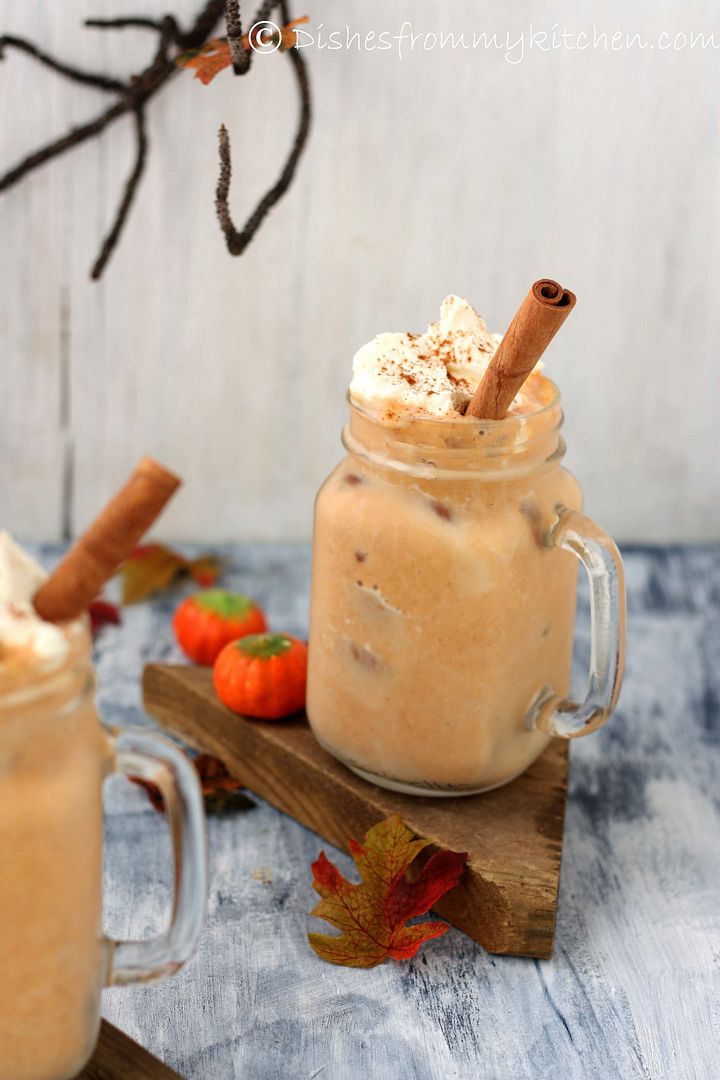 SPICED PUMPKIN SHAKE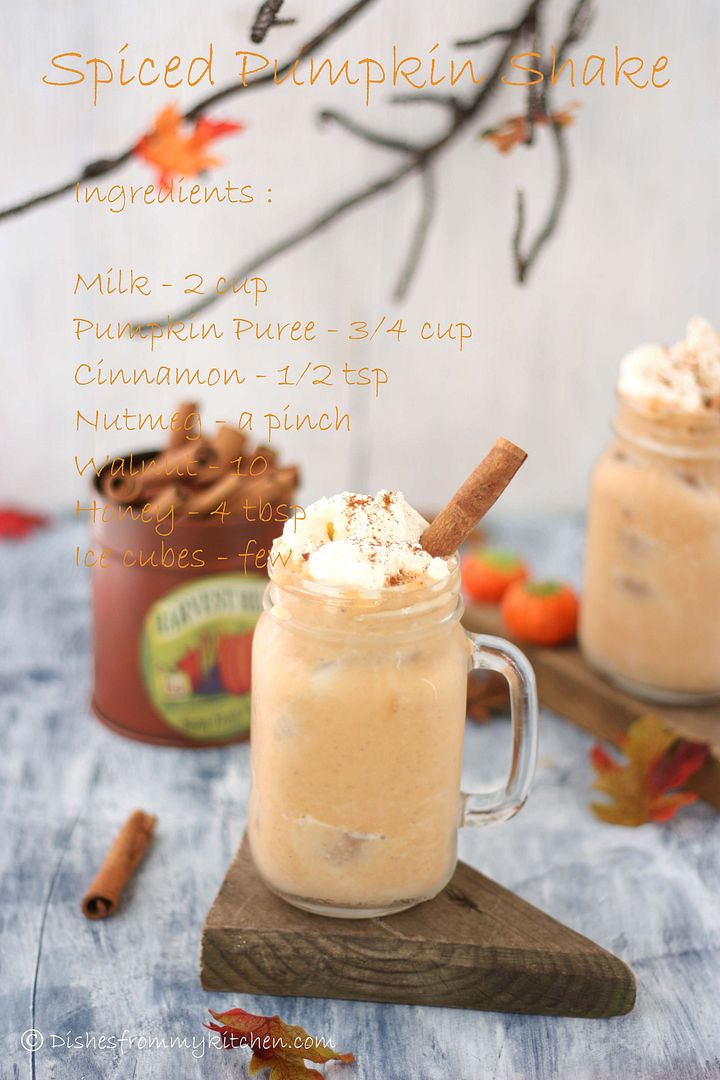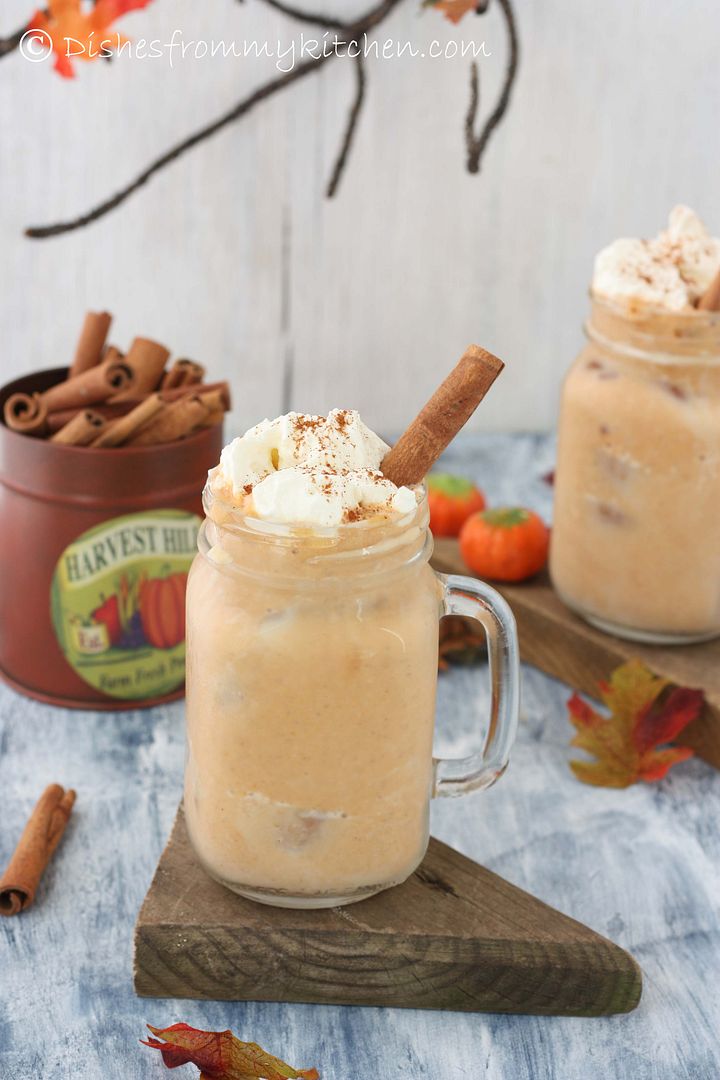 Ingredients:
Milk - 2 cups (I used 2%)
Pumpkin Puree - 3/4 cup
Cinnamon - 1/2 tsp
Nutmeg - a pinch
Walnuts - 10
Honey - 4 tbsp
Ice cubes - few
For topping :( optional)
Heavy cream - 1/2 cup
Sugar - 1/2 tbsp
Cinnamon powder to sprinkle for garnishing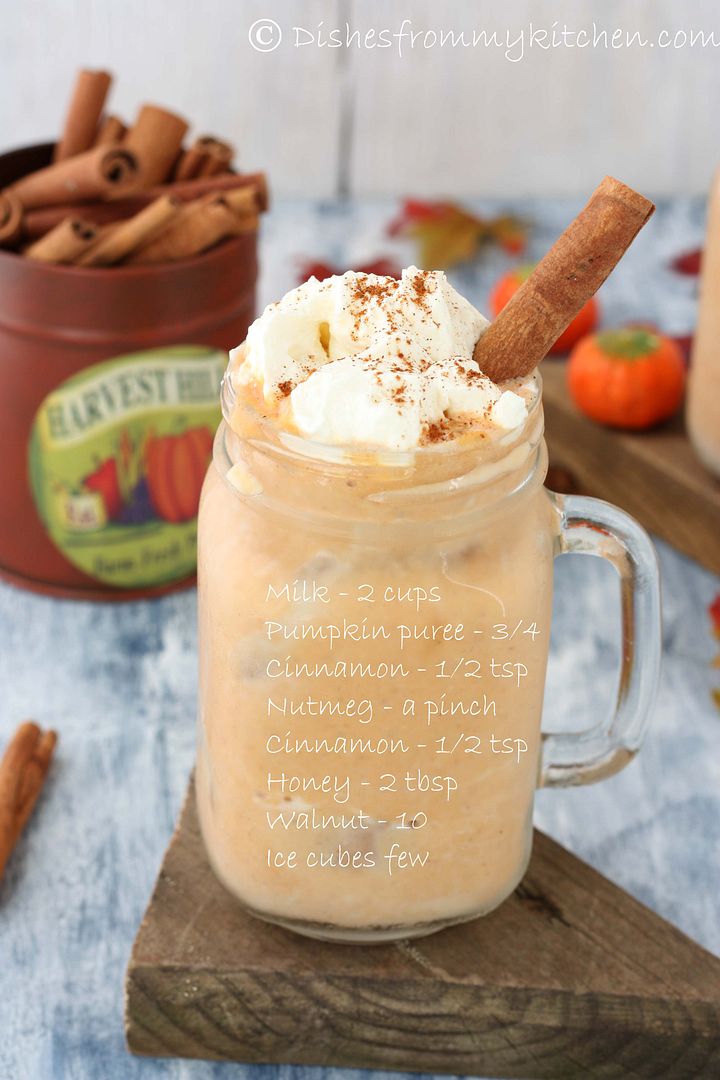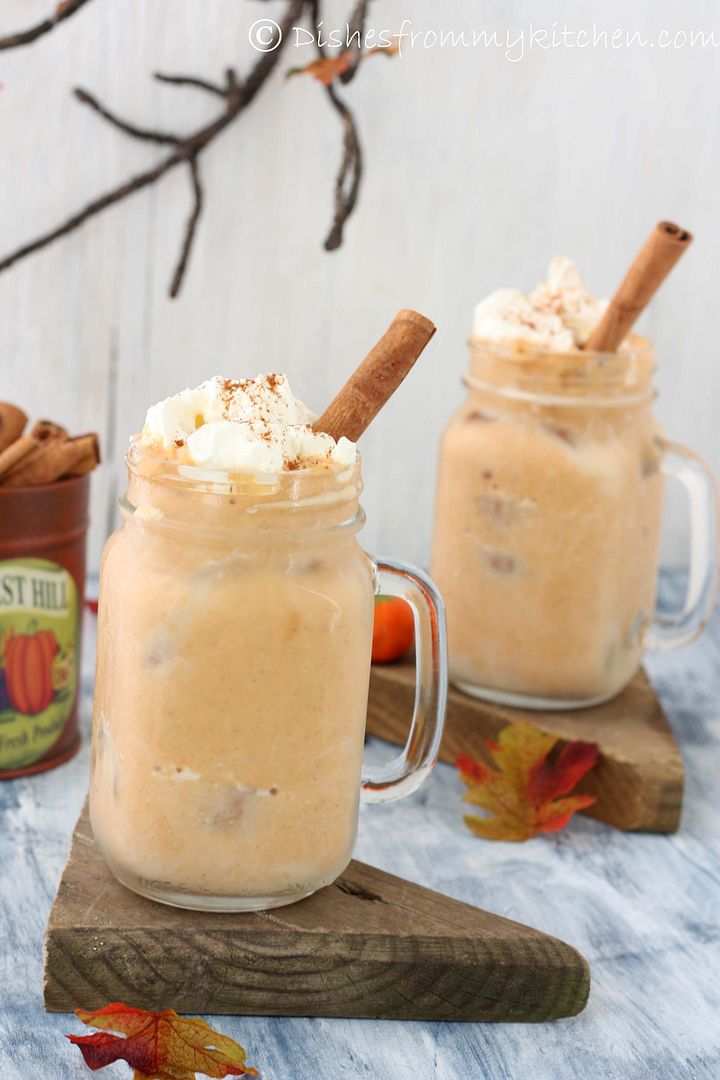 Method:
1.

Add all the above ingredients in the blender.
2. Blend until they are smooth.
3. Whip the cream with sugar.
4. Serve the blended shake in the glass topped with whipped cream.
5. Sprinkle cinnamon on the top and serve chilled.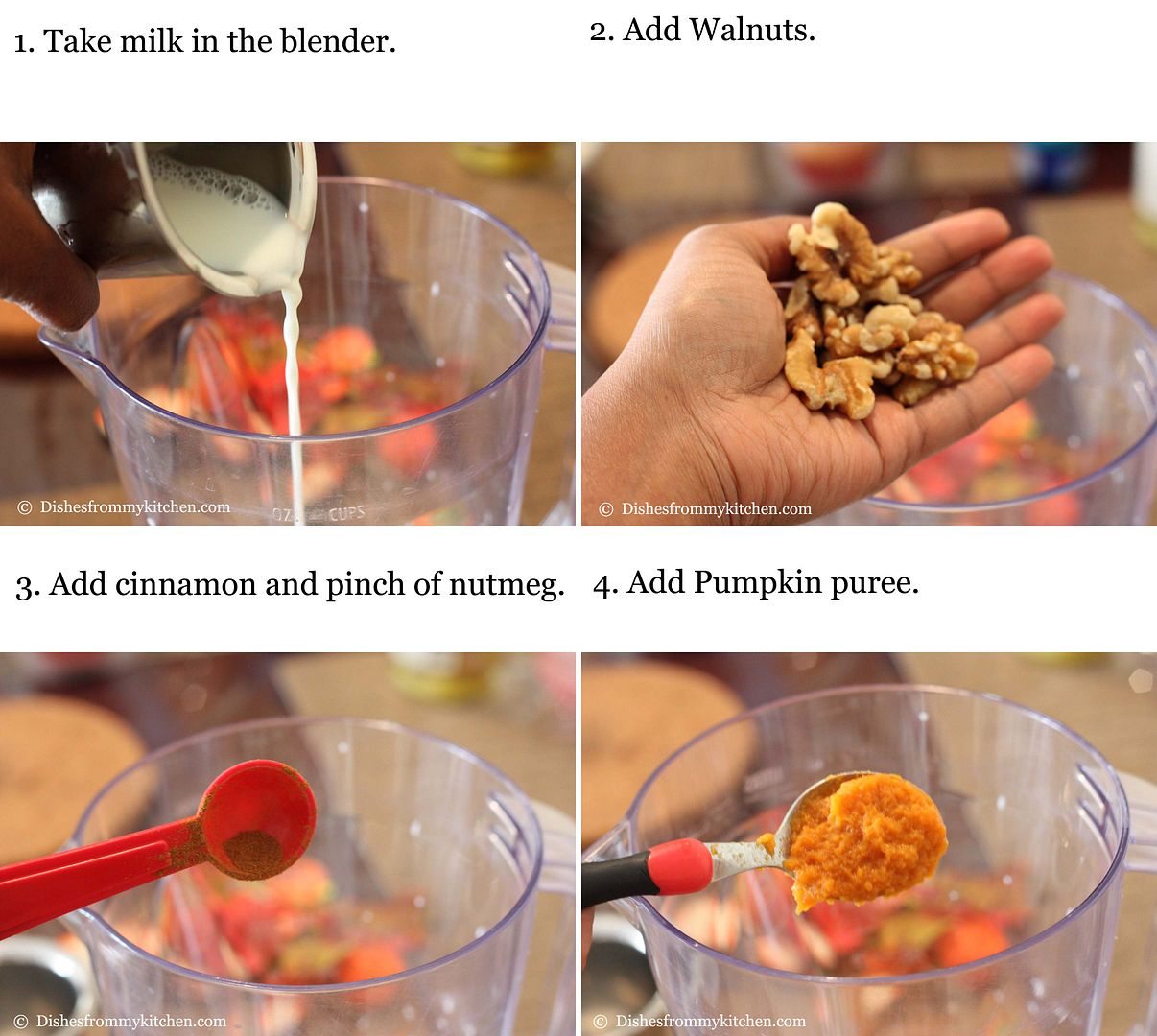 Note:
1.

You can always substitute honey with sugar or maple syrup according to your sweet preference.
2. Instead of cinnamon and nutmeg you can also use pumpkin spice available in the market.