>> Tuesday, November 29, 2011 –  bundt cake, Cakes, chocolate ganache cake, dates and nuts cake, dates cake, dates cupcake, easy cake, eggless cakes, eggless dates cake, moist eggless cake, nutella frosted cake, very basic cake
Hope everyone had wonderful Thanksgiving weekend, the most awaited holiday for beautiful trips and lots of get together. Coming to the recipe, this eggless dates and nut cake is very simple to make and it's very very moist with very basic ingredients. You can make this as big Bundt, small bundts, mini cupcakes and frost it with chocolate ganache or nutella, make it as a cake loaf and enjoy the way you like.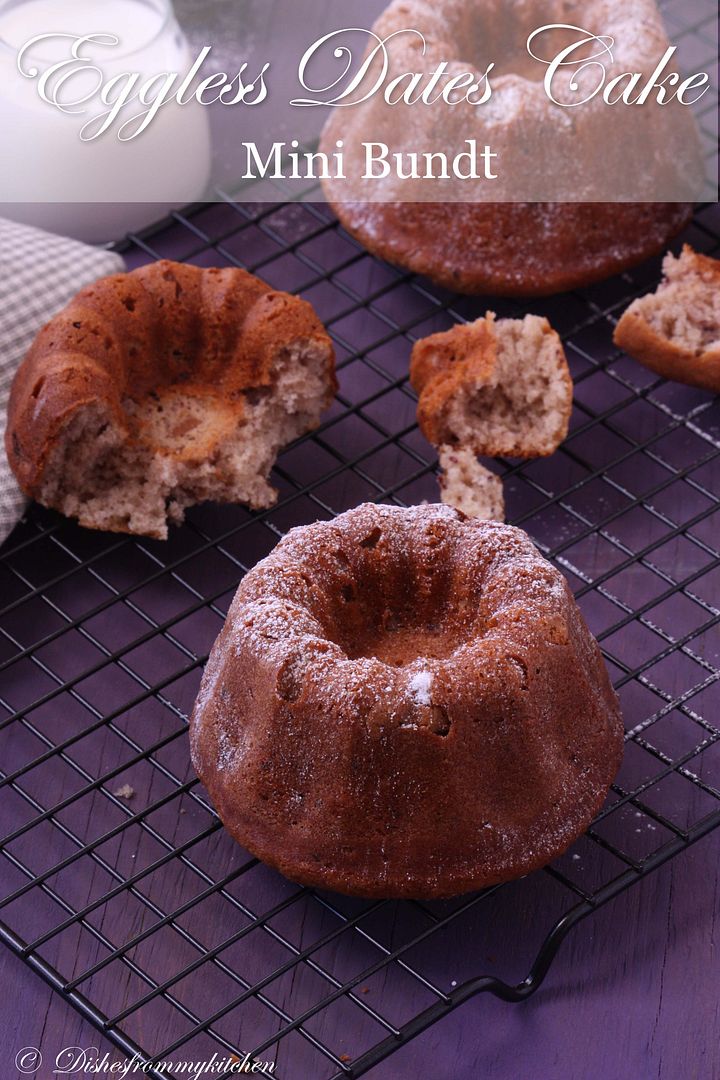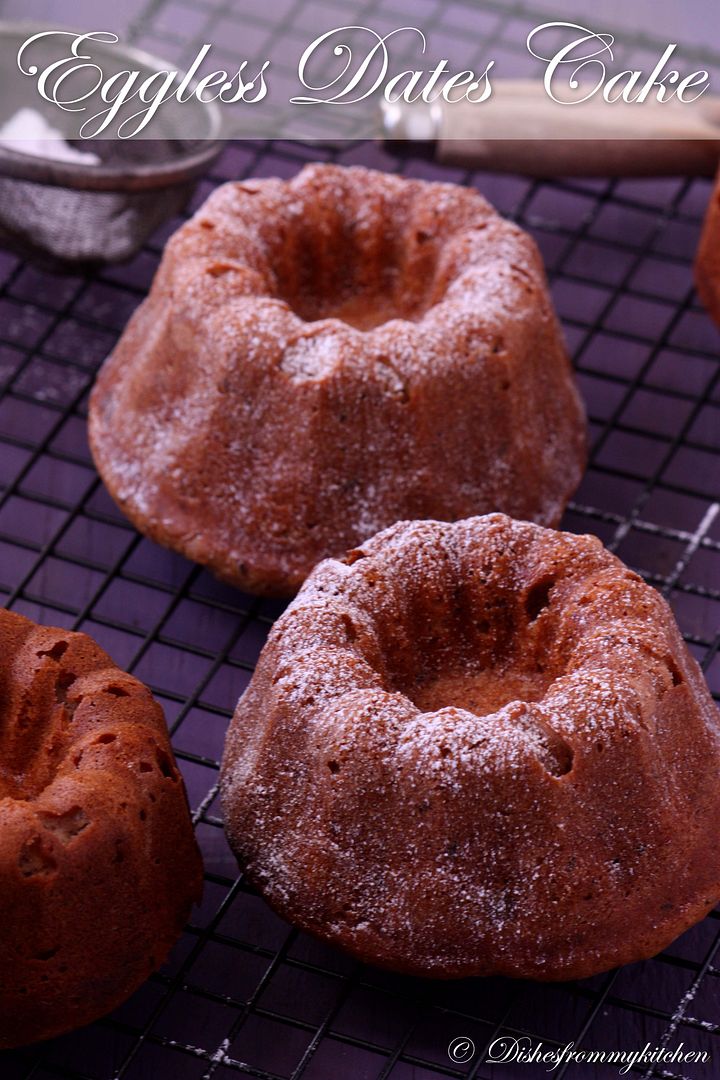 Eggless Dates Cake
Yields - 3 mini bundts
Ingredients:
All purpose flour - 1 cup
Butter - 5 tbsp
Sugar - 5 tbsp
Yogurt - 3 tbsp
Baking powder - 1 tsp
Baking soda - 1/4 tsp
Chopped Dates - 3/4 cup
Water - 1/2 cup + 2 tbsp
Walnut - 1/4 cup chopped (optional)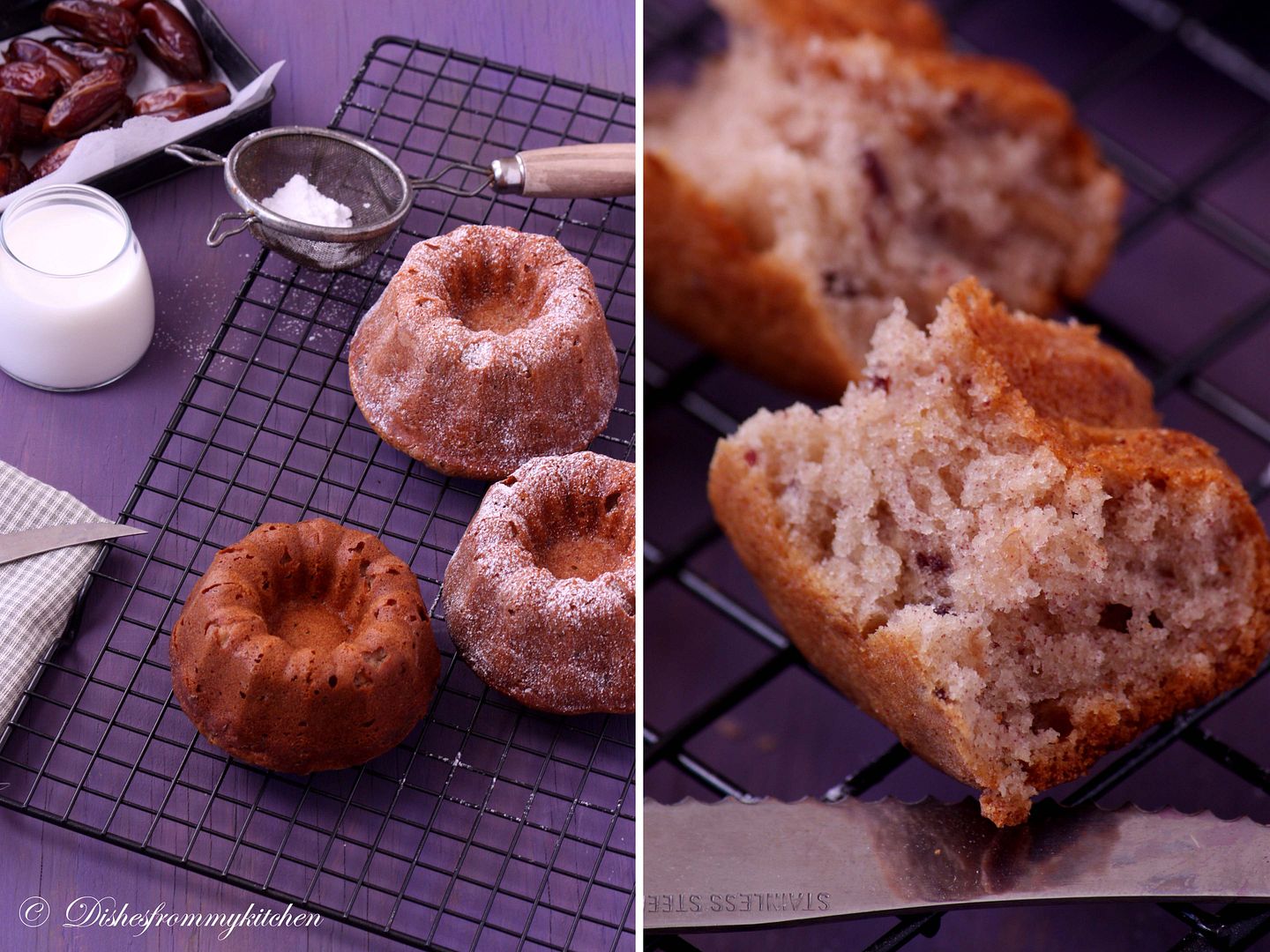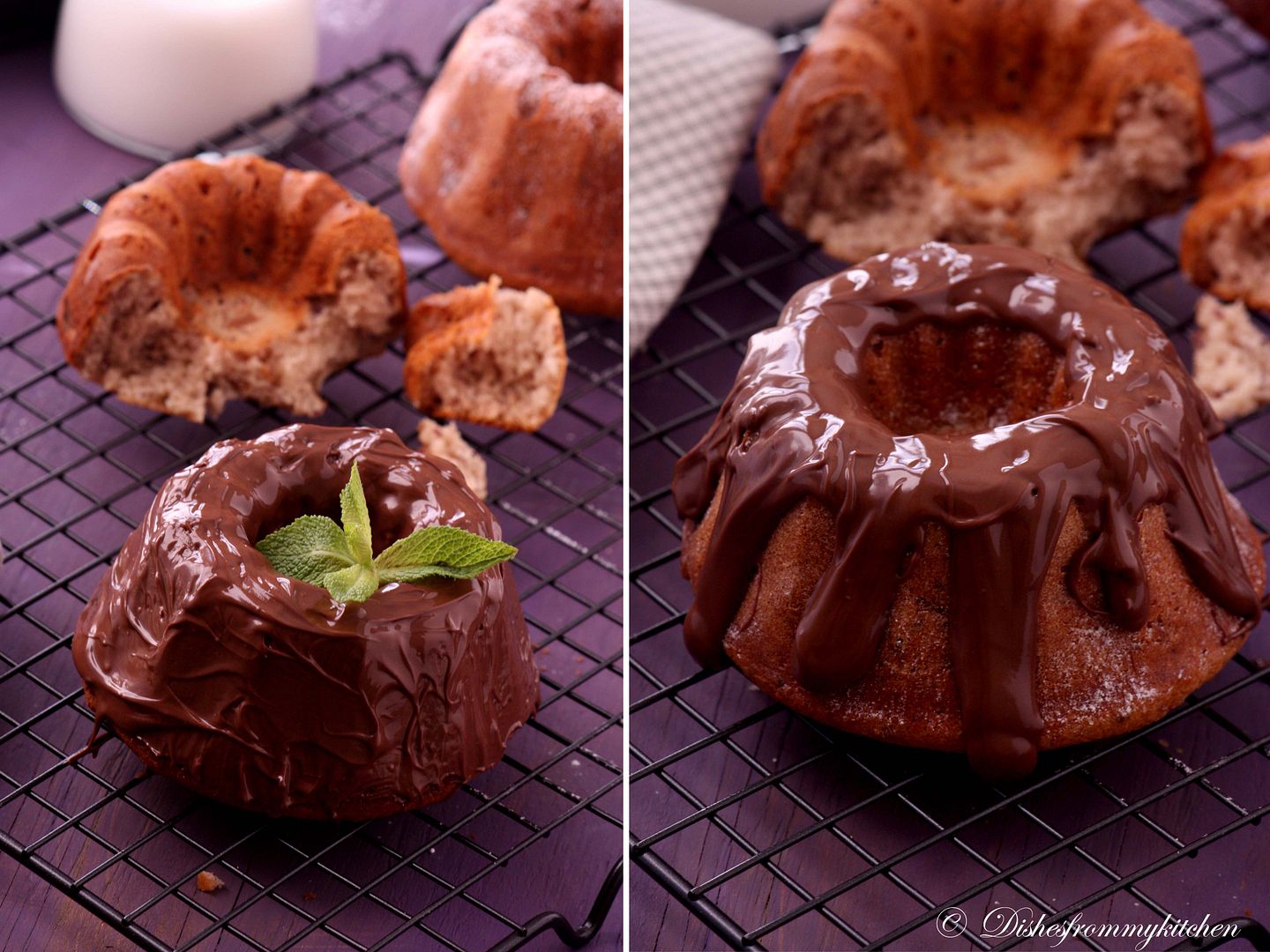 Method :
1. Preheat the oven 350F.
2. Combine dates, water and soda in bowl, cover, stand overnight or minimum of 2 hrs to soften the dates
3. Grease cake tin and dust with the flour.
3. Cream the butter and sugar in a small bowl until light and fluffy.
4. Add sour cream and mix well.
5. Stir in half the sifted flour and half of undrained date mixture; repeat the same with the remaining flour and dates. If you are adding nuts add at this stage.Whisk well.
6. Scoop 3/4th to the pan.
7. Bake for about 20 to 25 minutes until the toothpick comes out clean. Stand 5 minutes before turning on to wire rack to cool.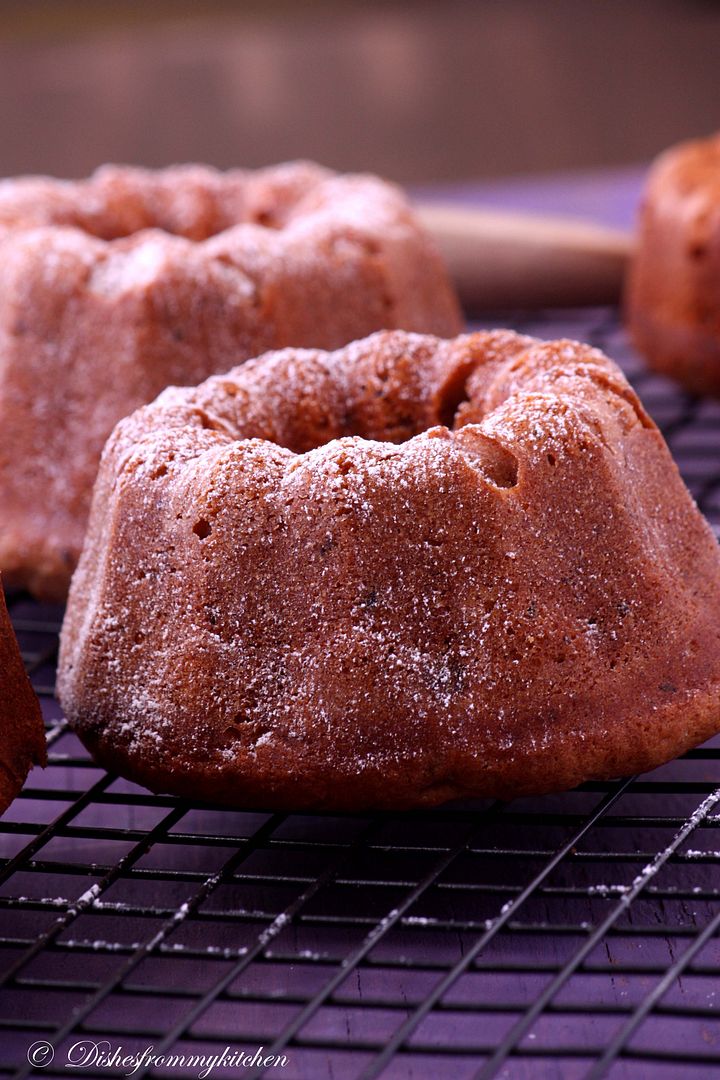 Note:
1. If you are using cupcake pan then it yields 6 to 8 cupcakes.
2. You can use nutella or chocolate ganache for frosting.
Read more...