Hi all, Before going to today's post, I am very happy to share this good news. I am one of the 5 finalists for the most creative edible container for the Daring Baker's ! The selection for the finalist is under voting. So if you like my submission please vote for me in

#1 pavithra : coffee cinnamon jello edible container(using agar agar), filled with vegan maple mousse.

You can go here for voting http://thedaringkitchen.com/
Sorry to bother you all !!! My hearty thanks to all my friends who have voted for me.

Ok coming to today's post this is one of our favorite salad, which is so healthy, creamy. It tastes so good in both the ways as a salad or filling for bread. Without any further delay about this creamy, healthy and colorful salad here you go for the virtual treat..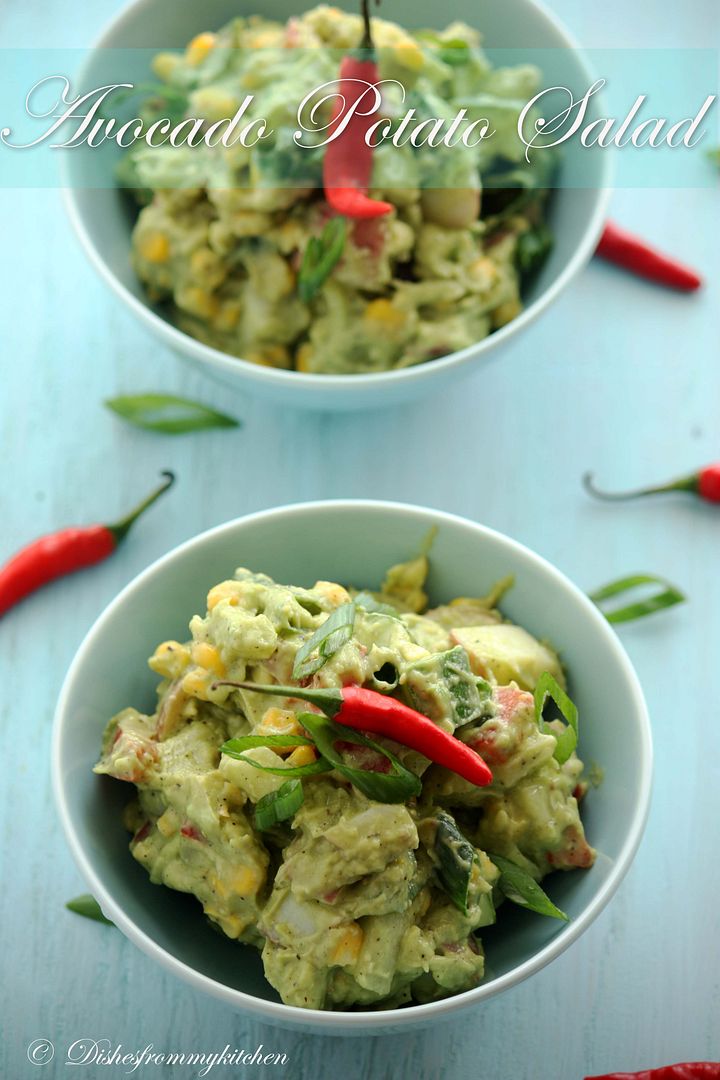 Did you know Avocado+Potato is wonderful combination..if not try out this awesome salad...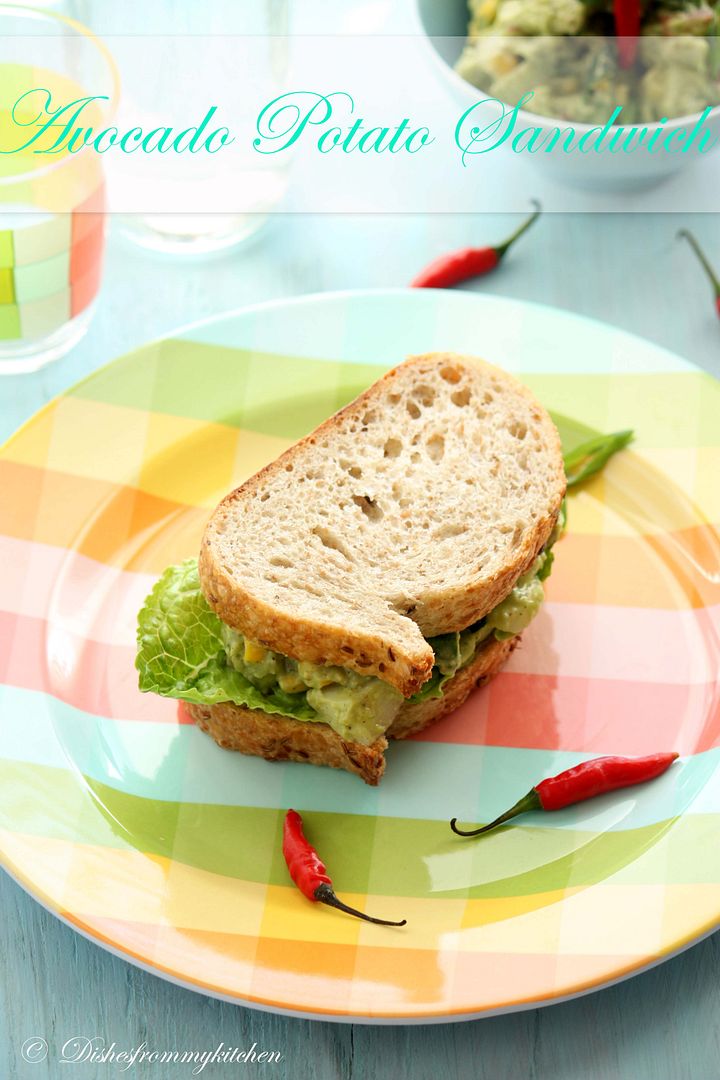 CREAMY AVOCADO POTATO SALAD/SANDWICH

Ingredients:

Avocado - 2
Potato - 1/2 diced and boiled (I love using red potatoes for this, but its ok to use any variety)
Corn - 1/4 cup
Onion - 1/4 cup
Tomato - 1/2 diced(remove the seeds)
Spring onion- sliced(only green part) handful
Lemon juice - 1 tbsp
Pepper - as needed
Salt as needed
Pickled Jalapeno - chopped (2 tbsp)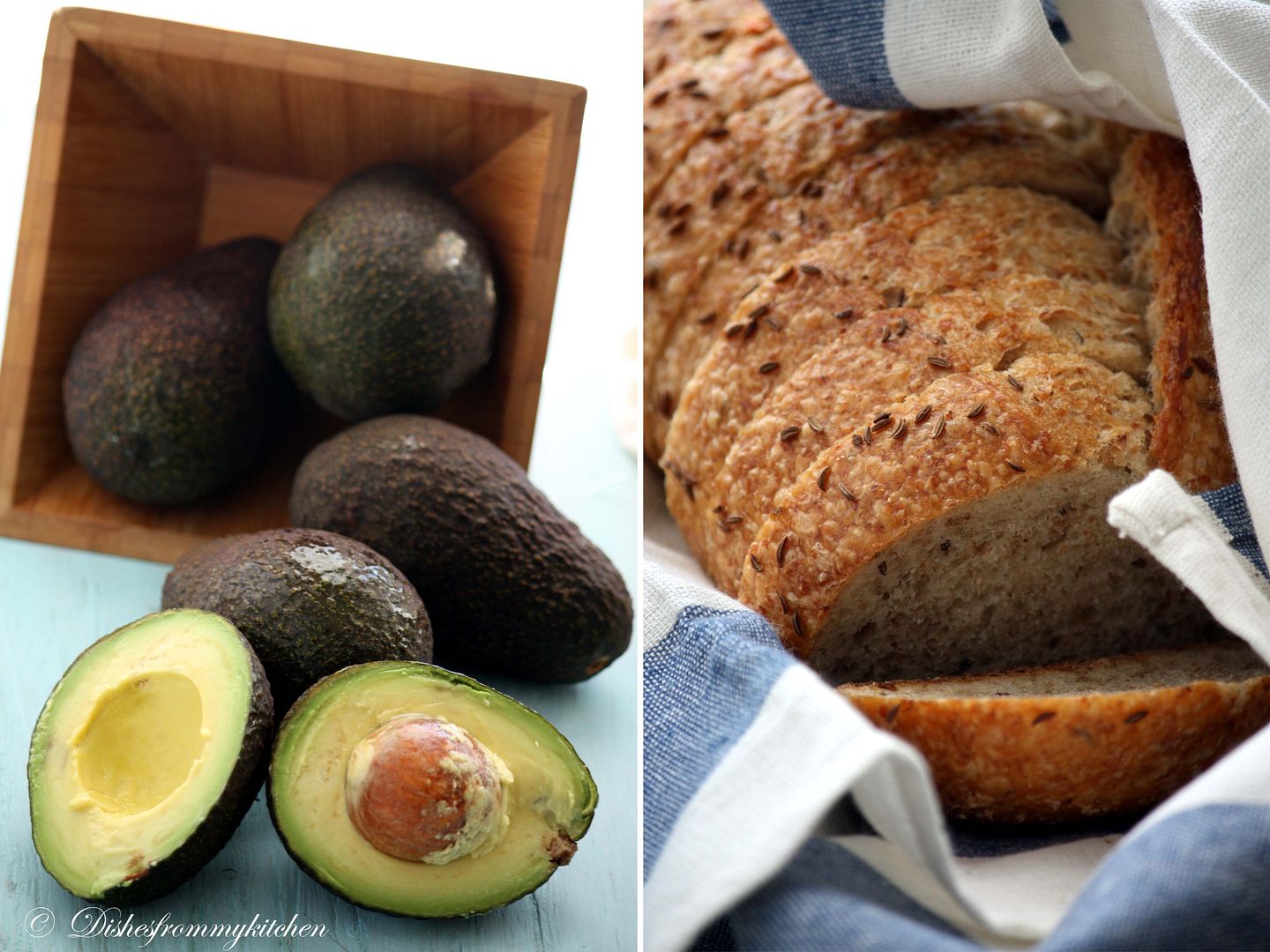 Method :

1. Make paste of the Avocado in the food processor.

2. Transfer this to the mixing bowl.
3. Add all other ingredients one by one.


4. Add the lemon juice, pickle chilli, salt and pepper.

5. Atlast add the spring onion. Give a nice mix until well blended.


For Arranging sandwich :

1. Slice of bread.
2.Lettuce leaves.
3.Spoon the avocado mixture.
4.Top with another bread.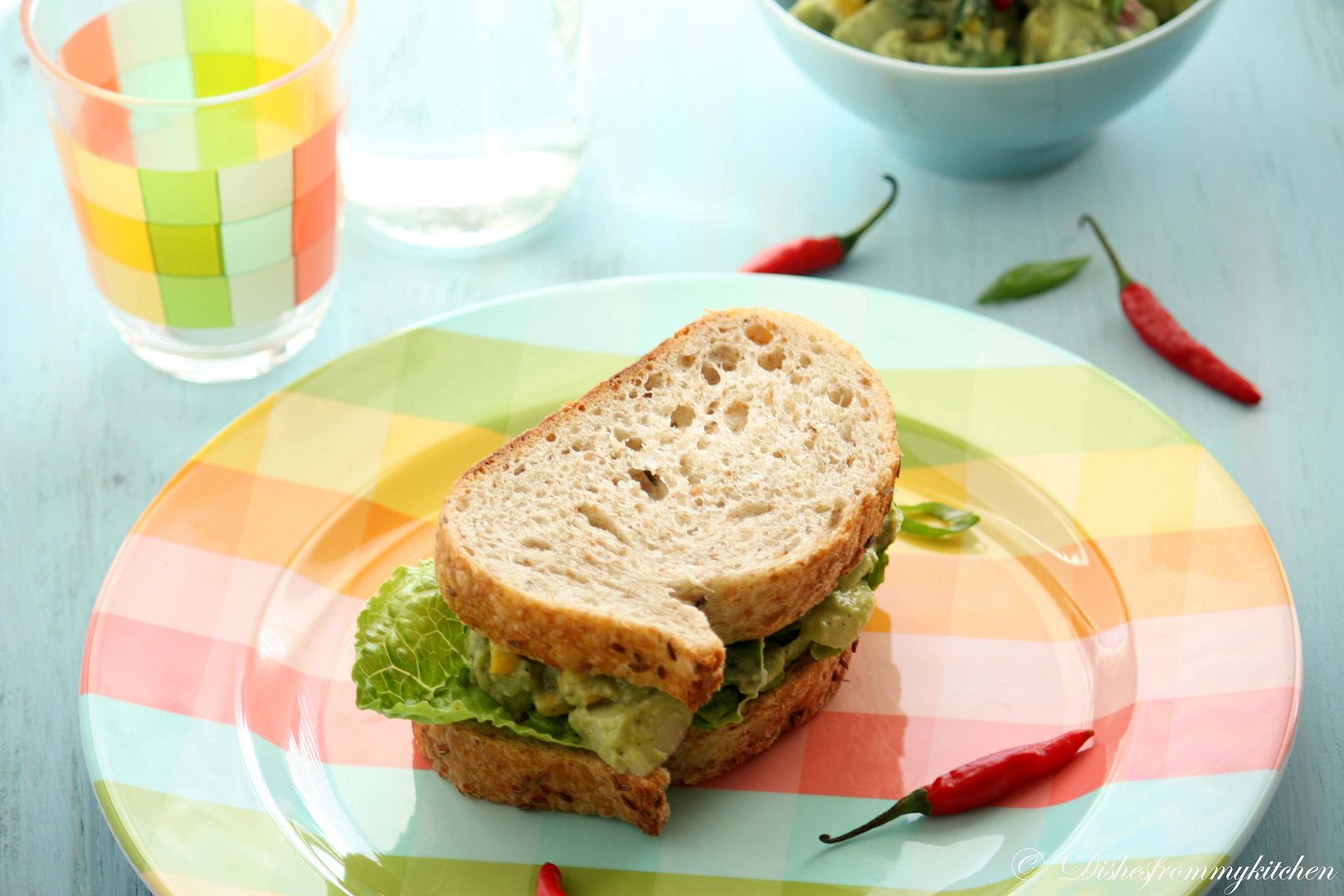 You can also use toasted bread for this. But we love without toasting.