Hope everyone had wonderful weekend!!! I wish all mom's Happy Mother's day. I know all moms would have received cute and memorable gifts from your kids that we cherish throughout our life.
Ok coming to the post its Greek Festival that we enjoyed here in Memphis. It is 53rd Annual Memphis Greek festival. I am going to share all the drooling dishes that we enjoyed during the visit. Hope you all enjoy your stay here and have good time as we had. Let me start with the highlights.
Highlights
• Sanctuary Tours
• Greek Folk Dancing
• Authentic Greek Foods/Pastries
• Gift Shop
• Athenian Playground (Childrens Activities)
You will be seeing the Authentic Greek food/ Pastries. Every food was so tasty and ,particularly loved all the pastries. We tasted little in everything, since we are vegetarian we had limited choice in vegetarian food.
I mainly focused taking food pictures..
Did you see the Greek folk Dancing? Yah it was so good and they danced beautifully, and I just fell in love with their traditional dress... They looked gorgeous.
They had so many stalls in the outdoor . These are some of the food stalls...
This is Greek Pizza, It tasted great, the crust itself tasted different from other Pizzas. With little tomato, basil, feta and it was garlicky...yummy :)
This is Greek Coffee... see the coffee pot don't they look cute :) and the Gift shop, it had all cute utensils but it was bit expensive :(

This is Indoor stalls where they had all these stuffs like Greek salad, Shish kebob, Pilaf, Grecian chicken, Greek Style Green Beans, Spanakopeta (spinach pie) etc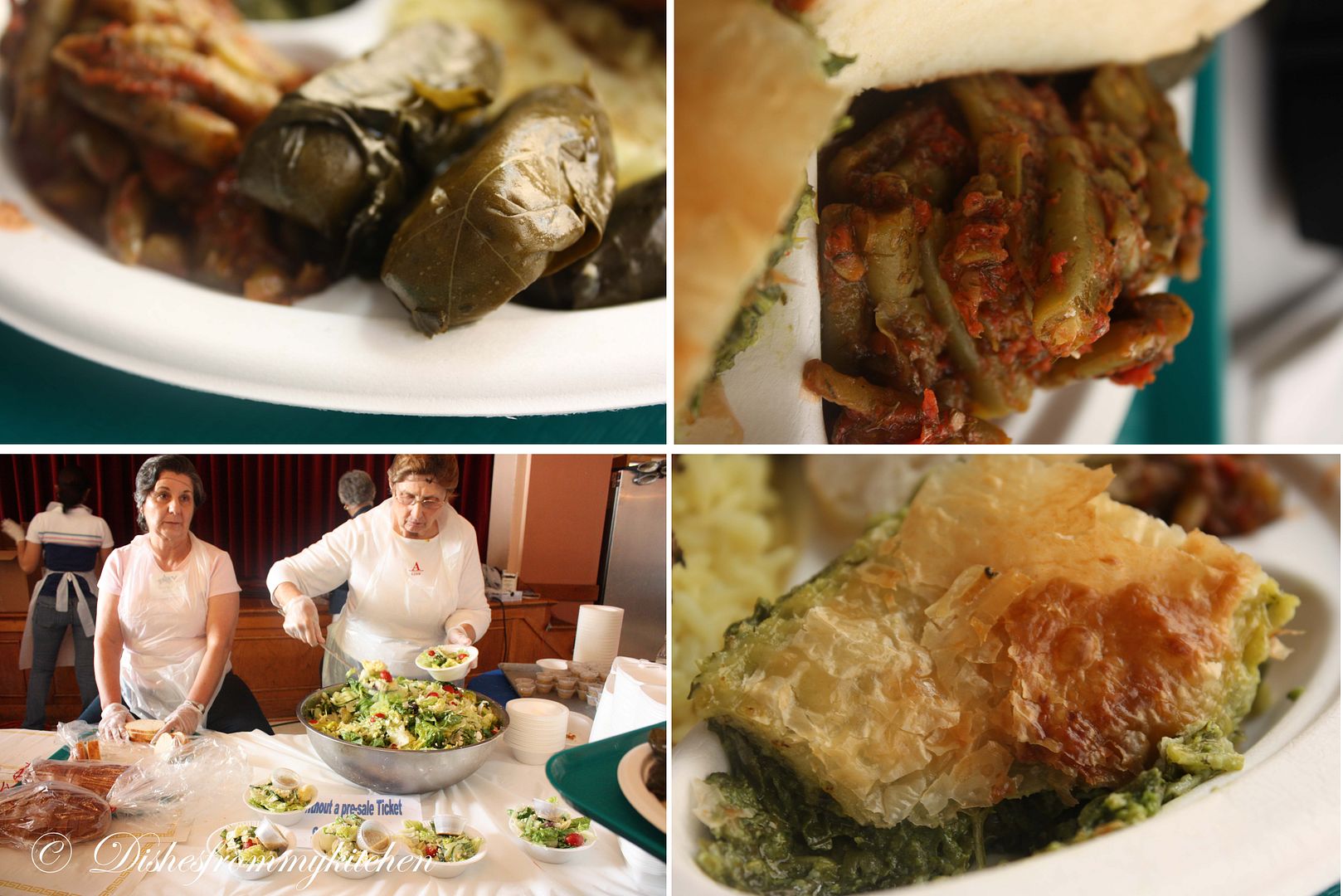 If you look at the pictures you can see the description of each item.
This is Saganaki Flaming cheese. Saganaki in Greek literally means little frying pan. This refers to various dishes prepared in Greek cuisine and is named after the single-serving frying pan in which it is cooked. The saganaki cheese is flambéed at the table (typically with a shout of "opa!"), and the flames then extinguished with a squeeze of fresh lemon juice. These are typically feta-based. See how the flame comes...this tasted like firm Feta cheese with dash of lemon yumm :)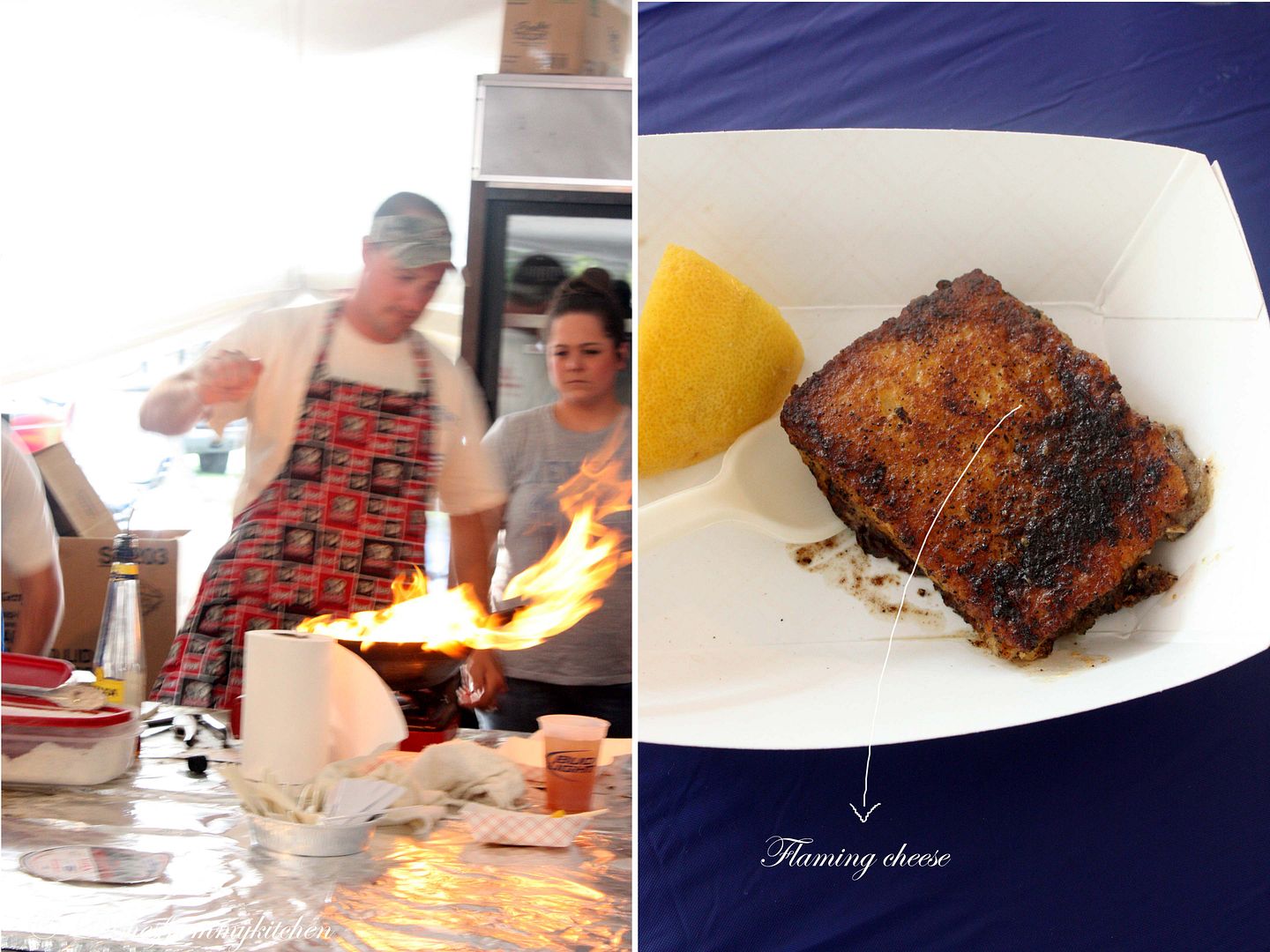 Did you know how mother and Father called in Greek???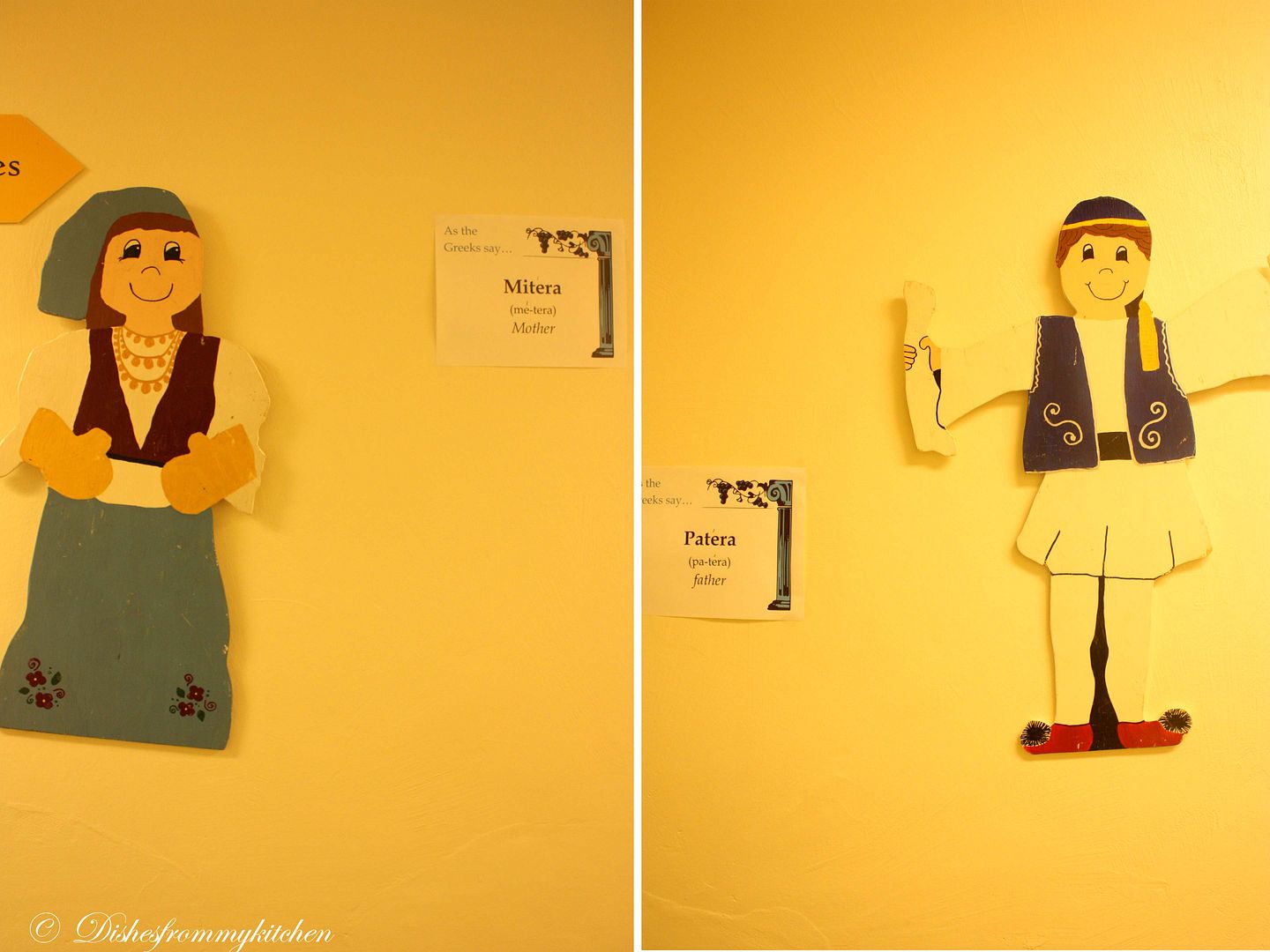 Stay tuned to see the next part. It just makes you drool !!!