>> Wednesday, September 17, 2014 –  granola bar, healthy lunch for kids, healthy recipe, kids healthy recipe, kids lunch, lemon murukku, lentil crepe, lentil pancake, lunch bosx, lunch bots, quinoa adai, savory pancake, school lunch
LUNCH BOX - MINI VEGETABLE QUINOA LENTIL ADAI / CHEELA, BLACKBERRY, TOMATO PICKLE !
SNACK BOX - LEMON MURUKKU, CHERRY TOMATO, GRANOLA HEALTHY BAR !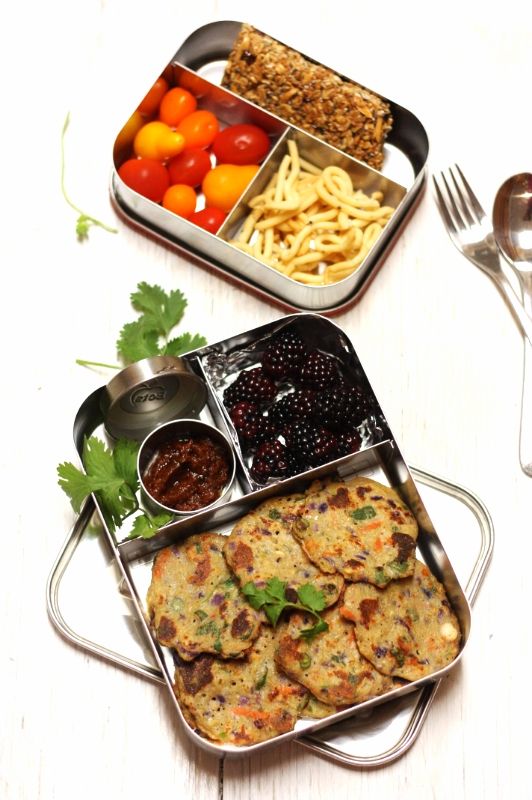 RECIPES FOR
Here is how I did VEGETABLE MINI QUINOA LENTIL ADAI / CHEELA
1.Vegetables I used are Purple cabbage(you can use green cabbage too), Green Beans, grated Carrot and Onion.
2. Finely chop the veggies, saute in a pan with 1/2 tsp of oil until they are half cooked.
LUNCH BOX
SNACK BOX