>> Monday, September 22, 2014 –  easy noodles recipe, hakka noodles, healthy evening snack, healthy lunch box ideas, lunch bots, lunch box ideas, seaweed, textured vegetable protein recipes, tvp recipes, vegetable hakka noodles
LUNCH BOX : VEGETABLE HAKKA NOODLES, STIR FRIED SOY CHUNKS, KIWI !
SNACK BOX : APPLE, SEAWEED SNACK, POPCORN BAR !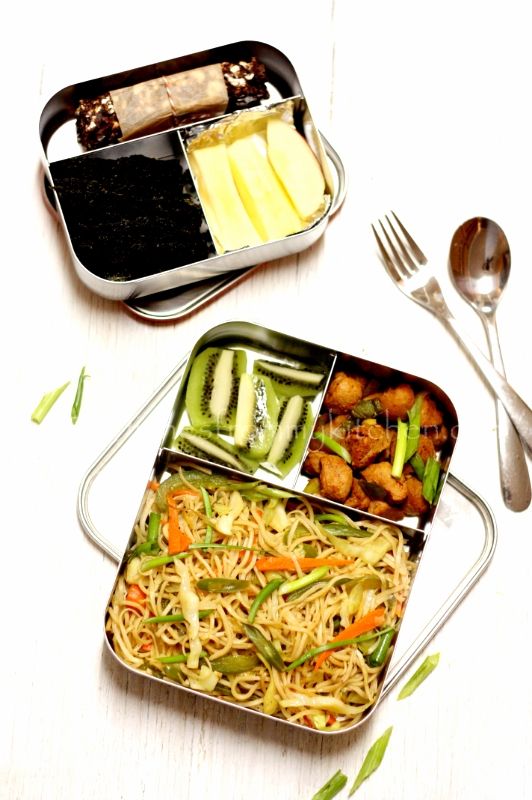 LUNCHBOX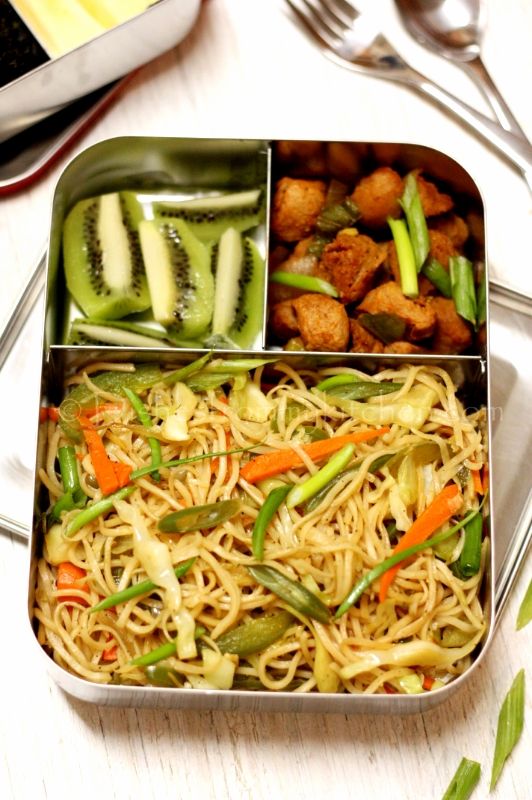 SNACK BOX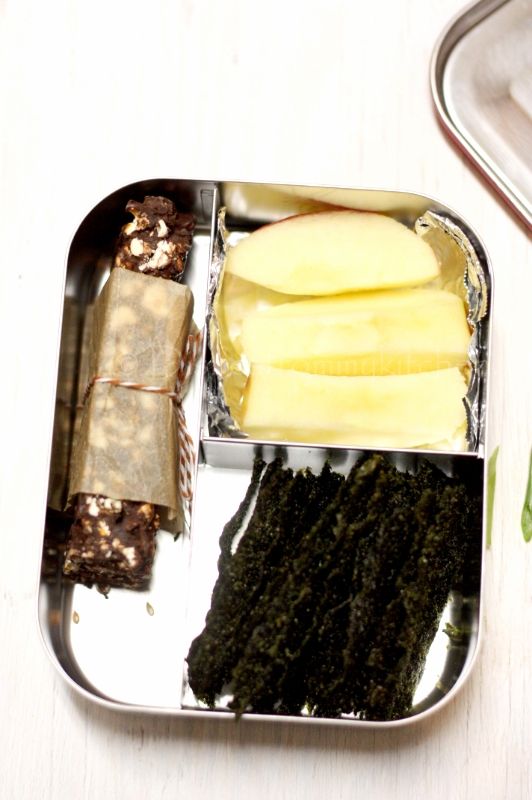 RECIPE FOR
STIR FRIED SOY CHUNKS
Ingredients :
Soy chunks - 1 cup ( boiled with little salt, squeeze and chop into two pieces)
Onion - 1 tbsp finely chopped
Garlic - 1 pod very finely chopped
Ginger - 1/4 tsp grated
Tomato ketchup- 1/2 tsp
Soy sauce - 1/2 tsp
Chilli powder - 1/4 tsp
Green chilli sauce - 1/4 tsp
Spring onion - 1 finely chopped
Cilantro - few finely chopped
Oil - 1 tbsp
Salt as needed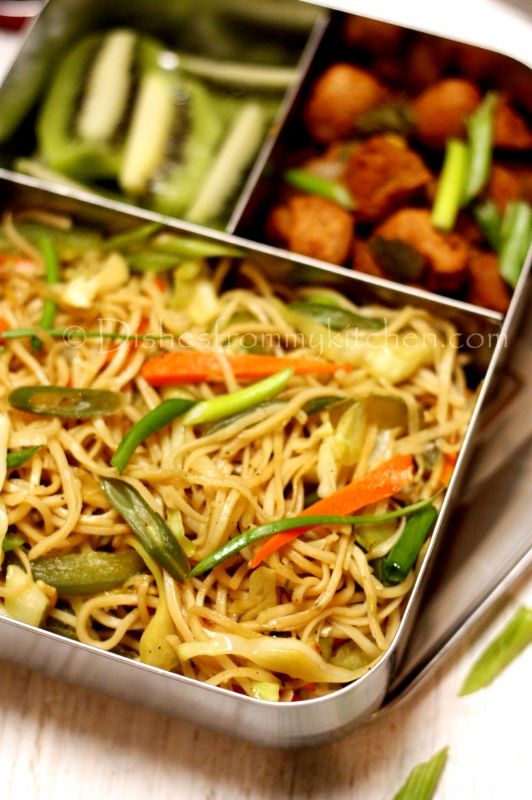 Method :
1. Heat oil in a pan. Fry onion, garlic and ginger.
2. Now add soy chunks, sauces, chilli powder and salt.
3. Saute in low flame for few minutes . Garnish with cilantro and spring onion.
This is absolutely tasty , guilt free healthy snack you can much as it is or with vegetable noodles as well !!!