>> Friday, September 26, 2014 –  chia seed crackers, easy cracker recipe, flax crackers, olive oil crackers, ottolenghi crackers recipe, Ottolenghi the cookbook, rosemary crackers, savory cracker recipe, yotam ottolenghi recipe
This is one my favorite cracker and very addictive. Tastes great with hummus, eggplant dip, bean dip, Salsa .....Its endless. Try them you will agree with me...:)
Source : from Ottolenghi The Cookbook, by Yotam Ottolenghi
with slight changes...in spices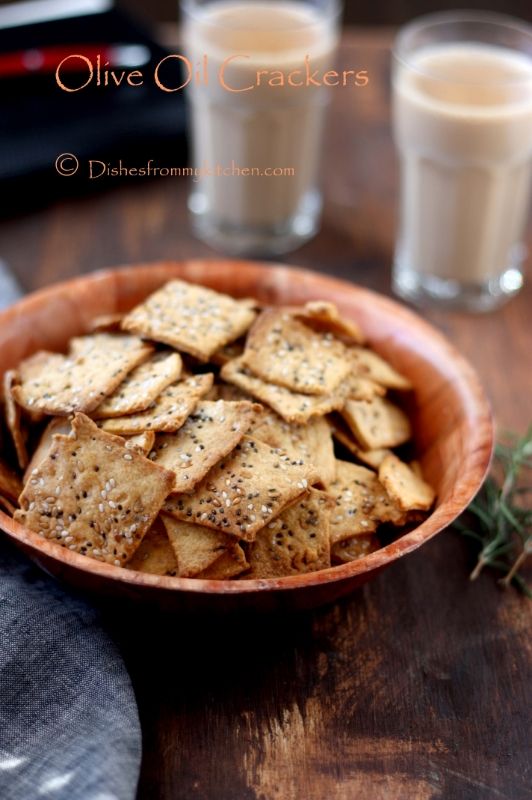 Ingredients :All purpose flour - Scant 2 cups plus extra for dustingBaking powder - 1 tspWater - Scant ½ cup Olive oil - 5 tsp plus extra for brushingSalt -½ tspChilli powder - 1 tspGround Black pepper - 1/4 tspGarlic - 2 gratedTopping :Sea salt flakes and Rosemary 1 tsp chopped - Rub both together in a bowl.Sesame seeds,Chia seeds and Flax for sprinkling on the top.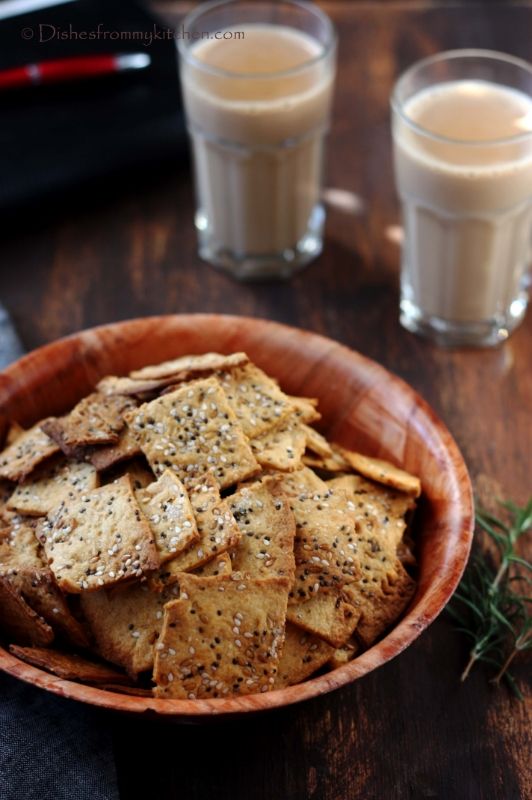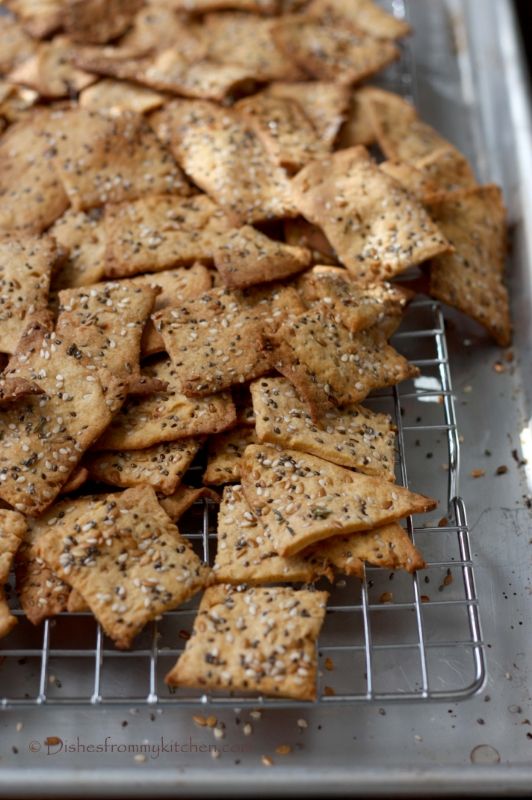 Method :
1. In a large bowl, mix together flour, baking powder, salt and spices.2. Form a soft dough. It needs to be firm but add more water if its too dry, a few drops at a time.3. Cover with plastic wrap and refrigerate for 1 hour. This is necessary for the dough to relax so it can be stretched.4. Preheat the oven to 425ºF / 220ºC. Line baking sheets with Parchment paper.5. Turn out the dough onto countertop with lightly dusted flour.5. Roll to small circle and sprinkle the seeds, roll it again to as thin as possible. Cut pieces of dough to you desired size you need.6. Brush with Olive oil. Slightly here and there sprinkle with Seasalt and rosemary mixture.7. Place the cut pieces on the sheets.8. Bake for about 6 or 7 minutes, until blistered, golden and dry.9. Remove from baking sheet and let cool on wire rack.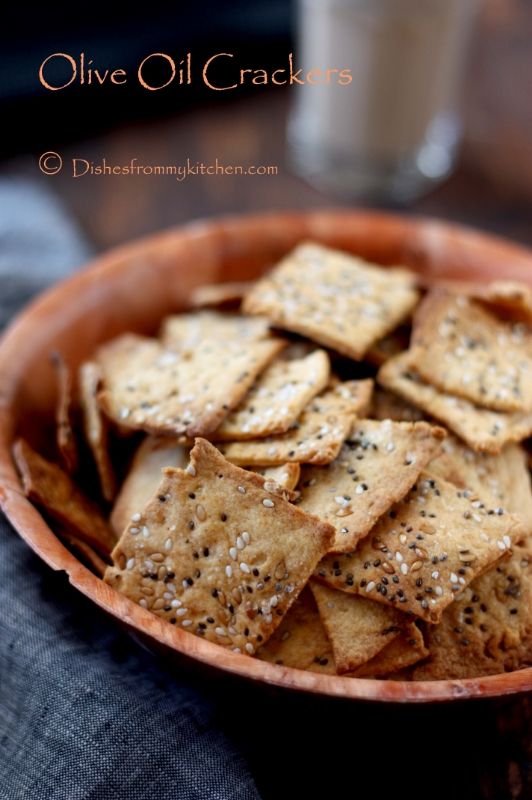 Note:
Number of crackers depends on the size you cut. This yields a lot, may be you half the recipe and try for yourself.