>> Wednesday, September 17, 2014 –  asparagus, back to school, chocolate biscotti, corn appetizer, corn bread, corn toast, healthy for kids, healthy lunch, lunch box, lunch for kids, lunch ideas, toast for appetizer, vegetarian lunch idea
LUNCH BOX : CORN TOAST, STRAWBERRY AND BROILED ASPARAGUS !
SNACK BOX : CHOCOLATE BISCOTTI, TORILLA CHIPS, PISTACHIO AND DATES !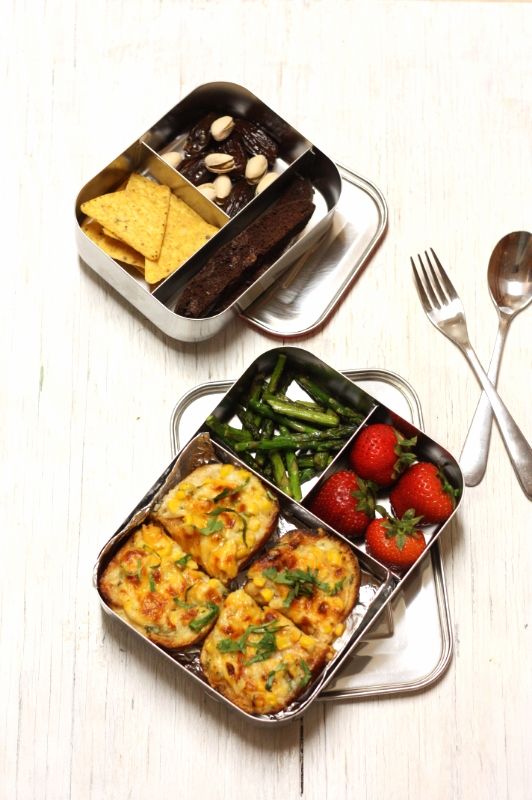 RECIPES FOR
CORN TOAST

In original recipe I used Multigrain bread but for lunch I used mini baguettes because thin bread gets soggy. Still if you want to go ahead with normal breads follow this procedure.
LUNCH BOX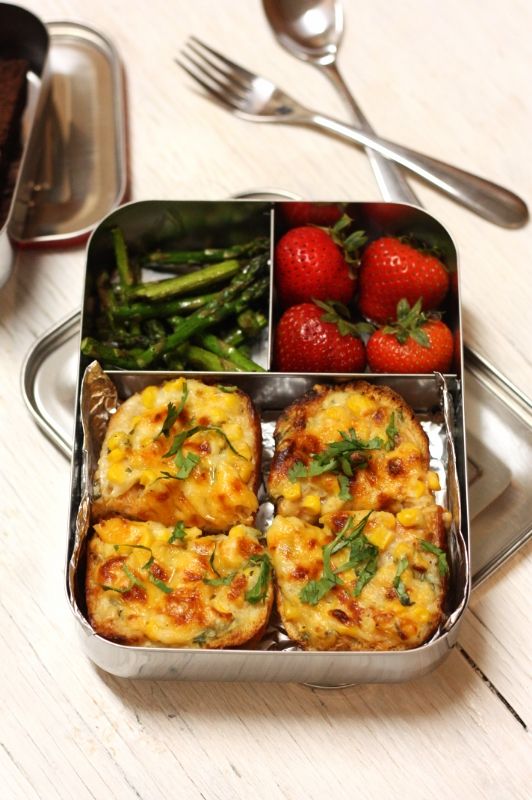 SNACK BOX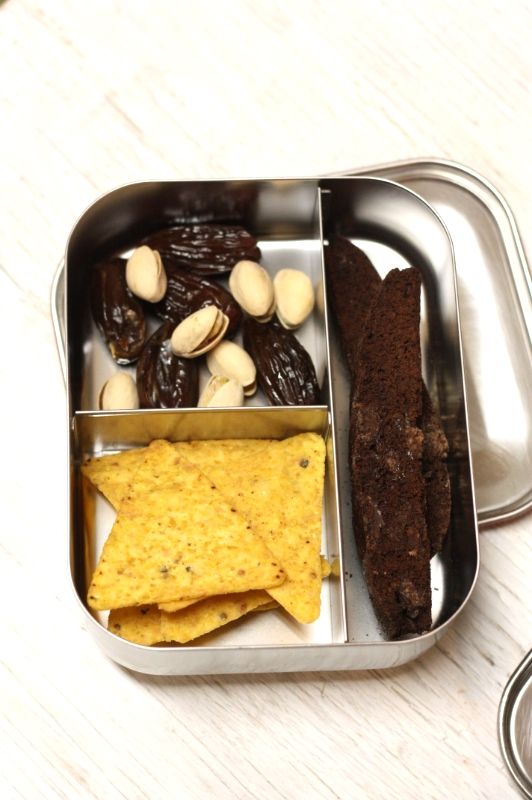 Here is another Method for CORN TOAST without white sauce !
Ingredients :
Corn - 1/2 tin
Green chilli - 1 deseeded
Cilantro - few finely chopped
Mozzarella grated - 1/8 cup
Cheddar cheese grated - 1/8 cup
Olive oil
Bread - 4 cut diagonally
Pepper and salt as needed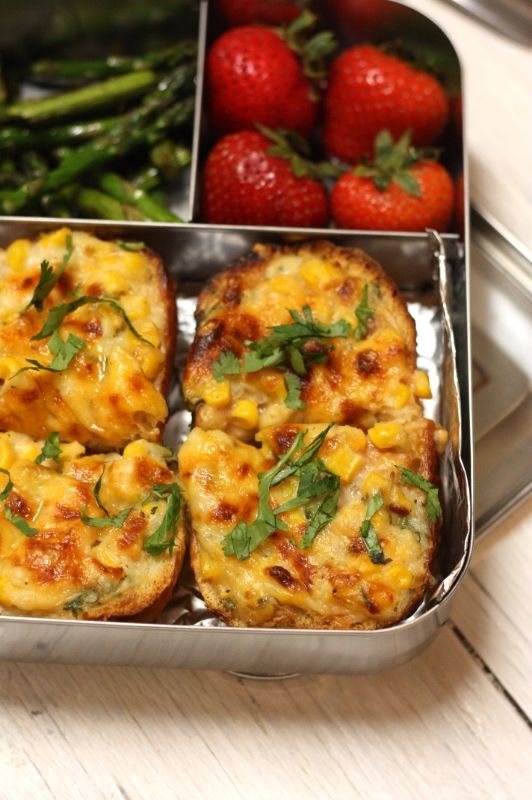 Method :
1. Drizzle some olive oil in the bread and toast in the oven or toaster slightly.
2. Now mix the above ingredients in a bowl .
3. Divide and top the mixture in the bread equally.
4. Bake it in 350 f preheated oven until cheese melts and start to show brown spots.
Enjoy !!!