>> Monday, March 19, 2012 –  channa chawal, Channa Masala, chick pea rice, chickpea pulao, chole masala, garbanzo pilaf, garbanzo rice, left over channa masala rice, punjabi chawal, Rice Dishes
Channa Masala or Chole Masala is a popular vegetable dish in Pakistani cuisine & Indian cuisine. In India, it is often eaten with a type of fried bread and is known as Chole bhature (puffed poori). There are so many ways of making this and people add and eliminate spices according to their taste and preferences. Here is the recipe for the Channa Masala/Chole Masala which I have posted earlier. But the recipe which I am posting today is Channa rice/Channa chawal/Channa pulao which is very very flavorful and it is prepared using the leftover Punjabi chole/channa masala. It is truly finger licking good.
CHANNA CHAWAL/ CHANNA RICE/ CHANNA PULAO
Ingredients:
Basmati rice - 1 cup
Tomato - 1/2 cubed
Whole spices - cardamom, cinnamon and clove each 1
Cumin seeds - 1/2 tsp
Water - 1 1/2 cup
Chilli powder - 1/2 tsp or as needed
Salt
Oil - 1 tbsp
Coriander leaves for garnishing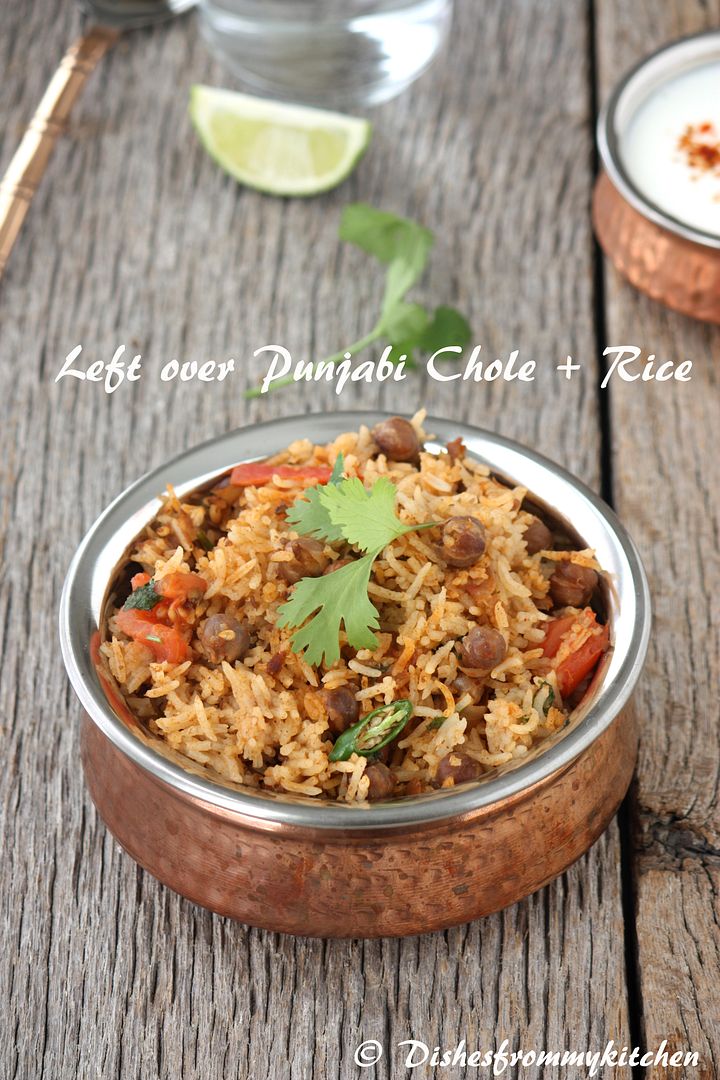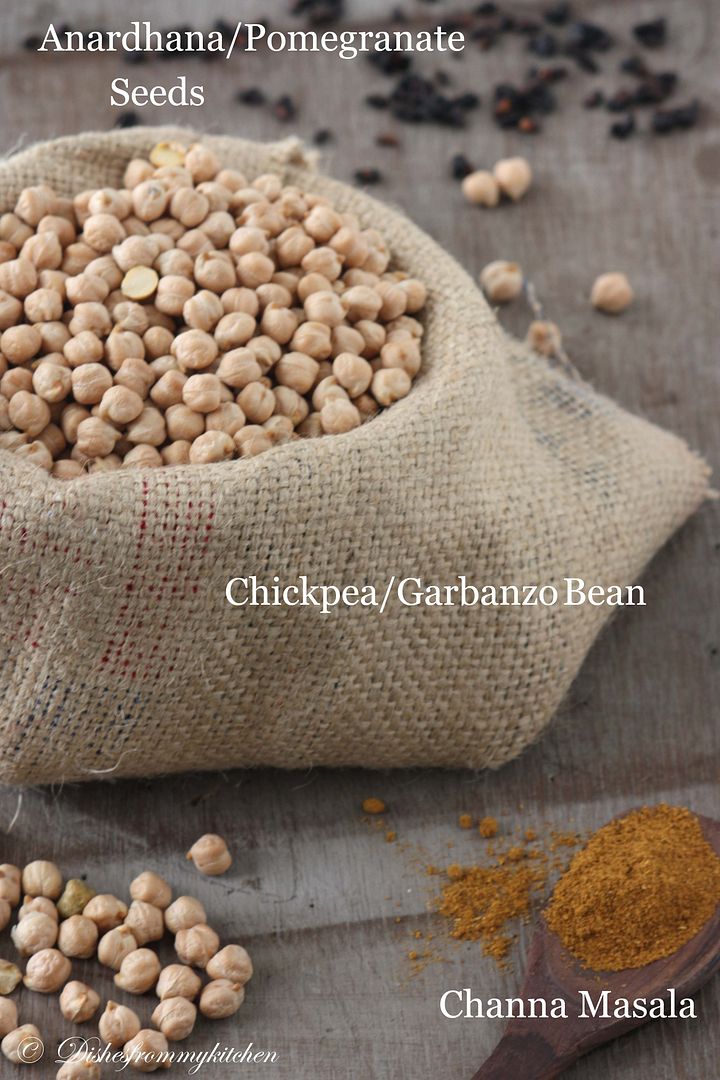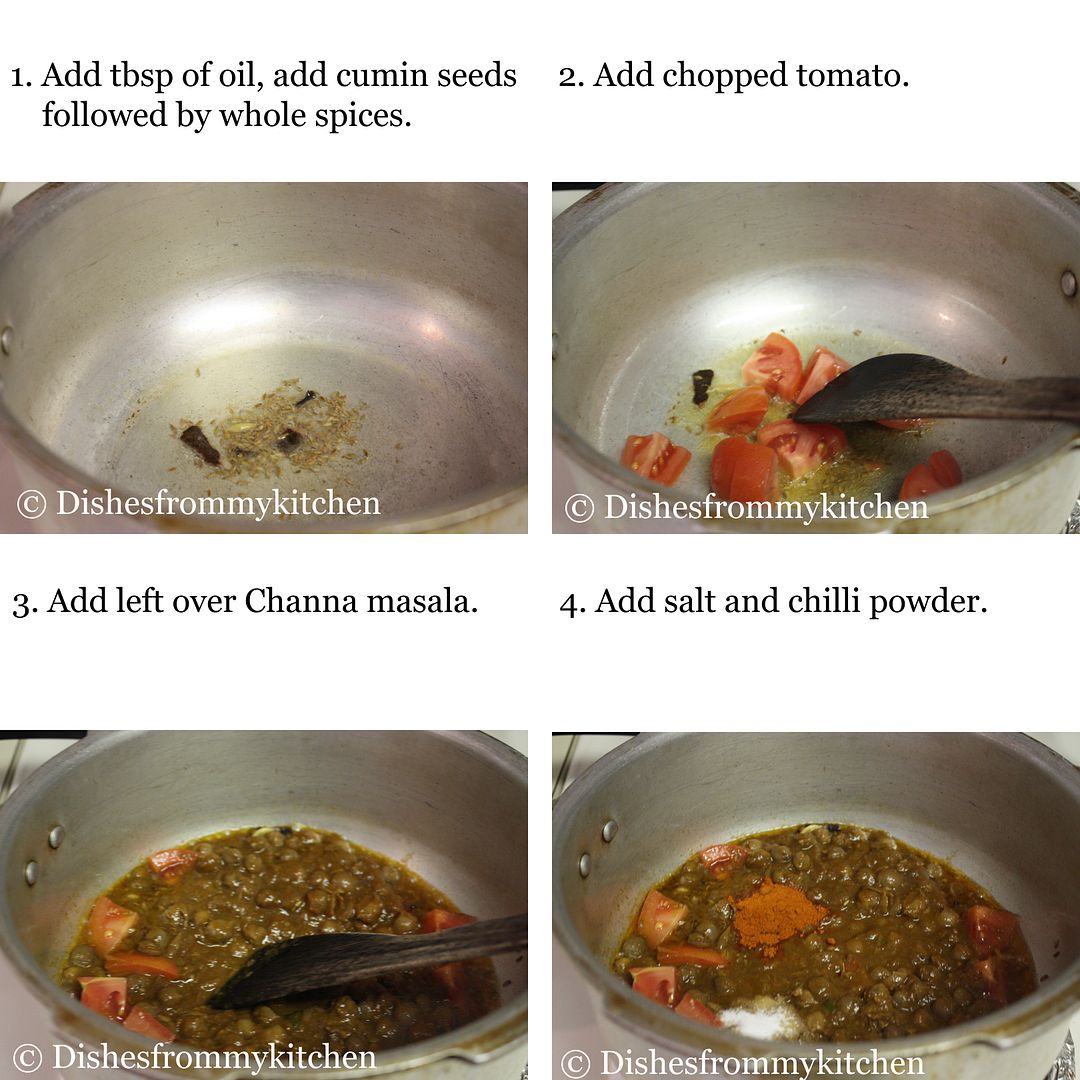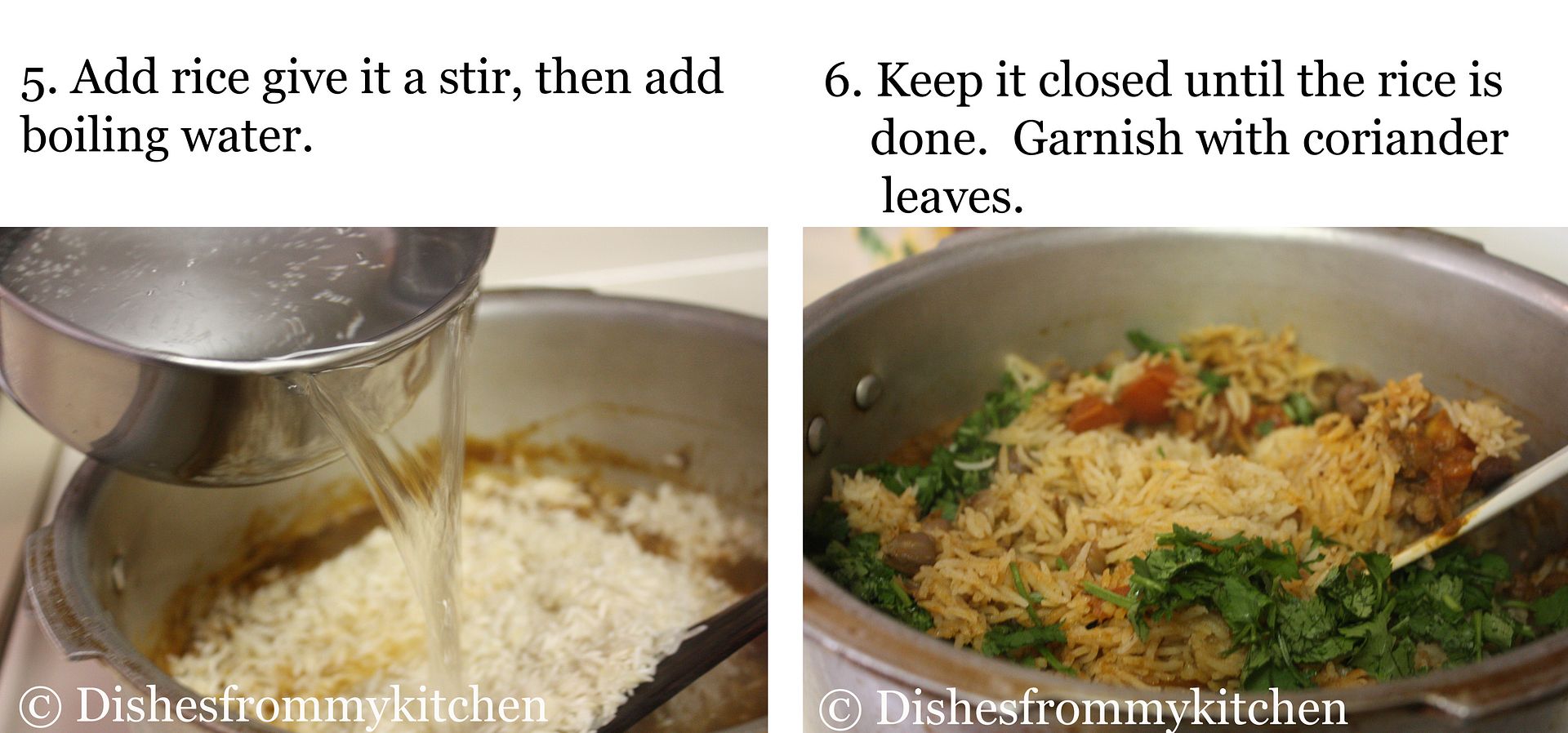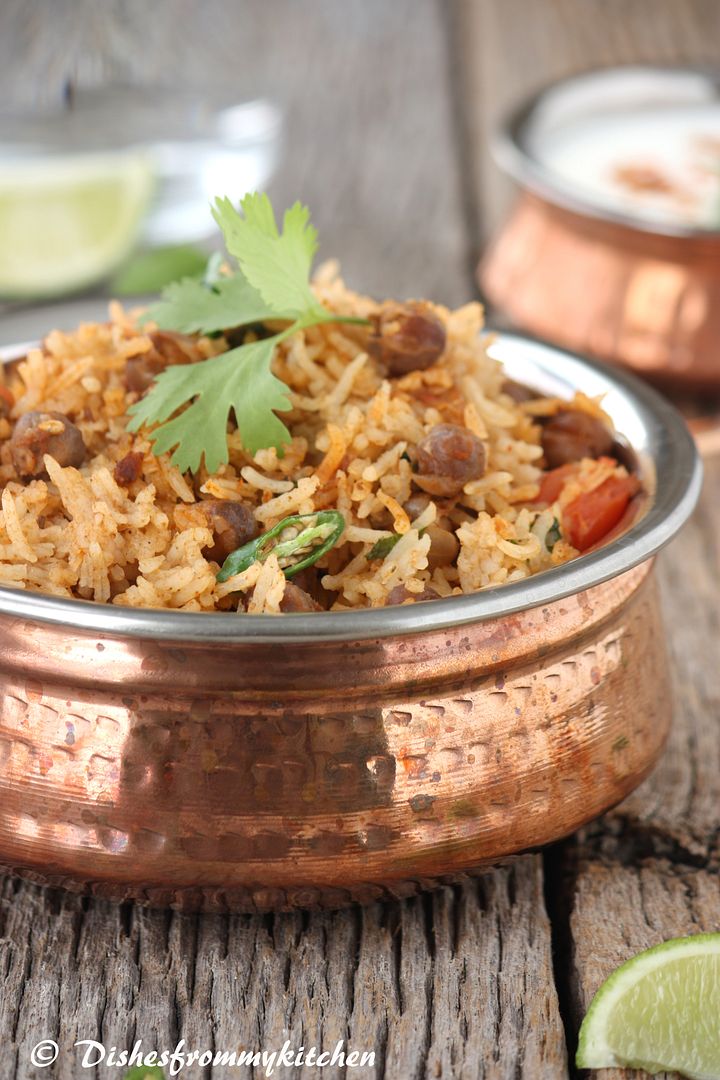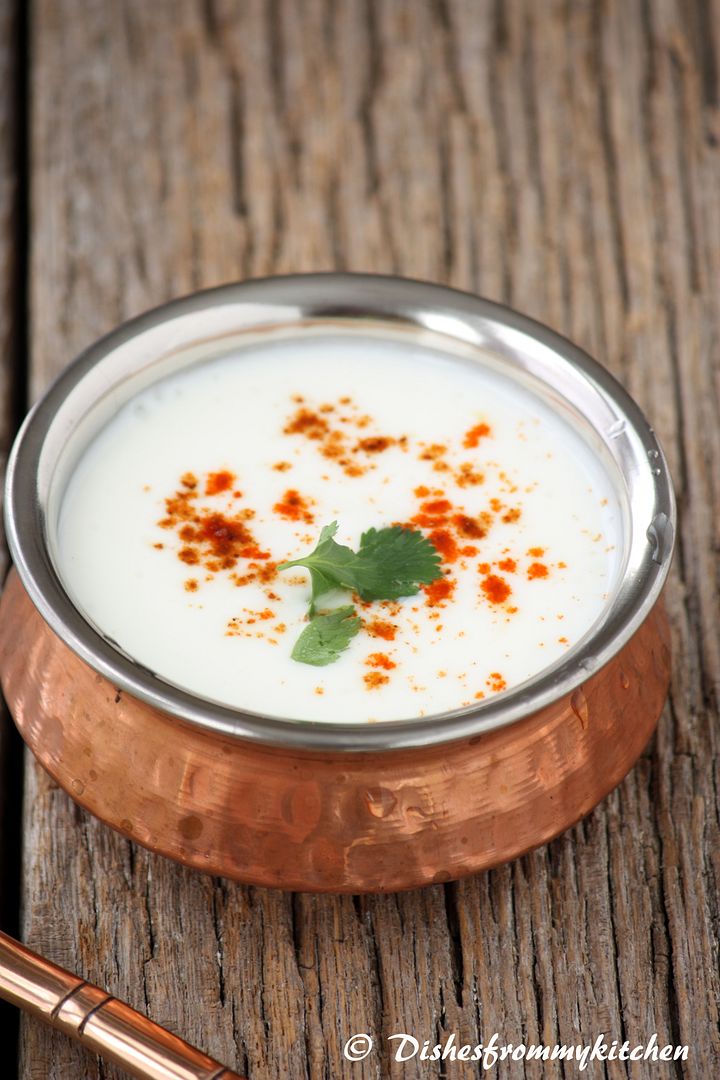 Method:
1. Wash and soak the rice. Keep it aside for 10 to 15 minutes.
2. Heat oil in the pan followed by cumin and the whole spices.
3. Once it splutters add the chopped tomato followed by leftover chole masala.
4. Sauté for few minutes, add chilli powder and salt.
5. Add the washed rice.
6. Pour the measured boiling water. Check for salt.
7. Close the pan or cooker with the lid.
8. Keep the heat to low. Cook the rice until all the moisture is absorbed.
9. Garnish with the chopped coriander.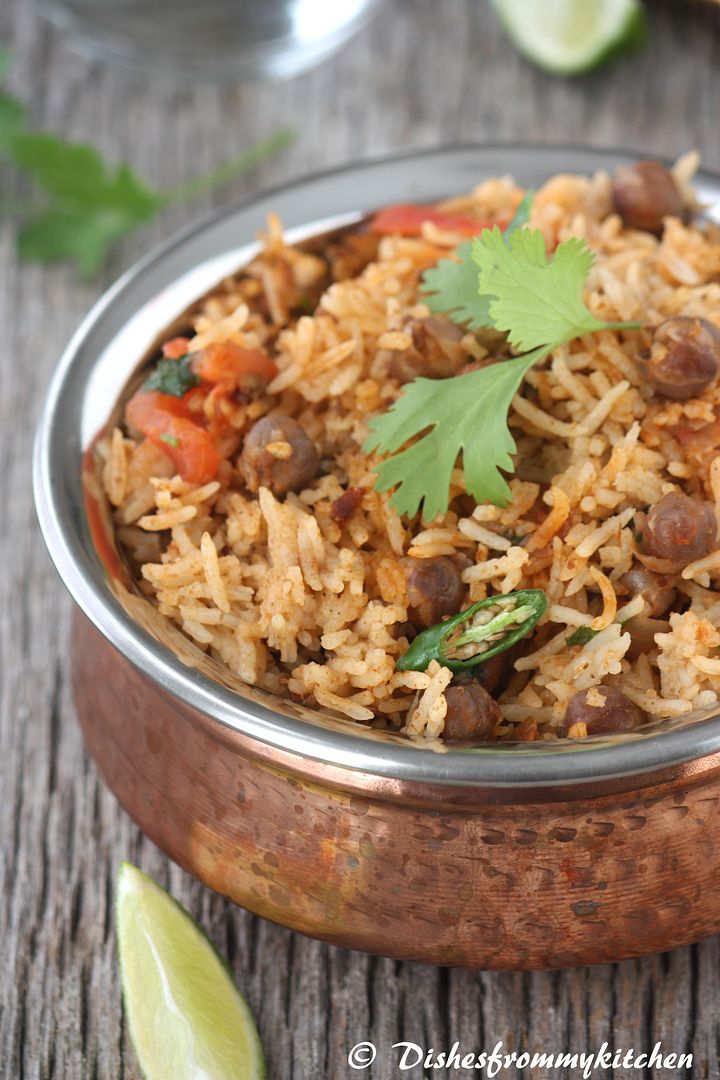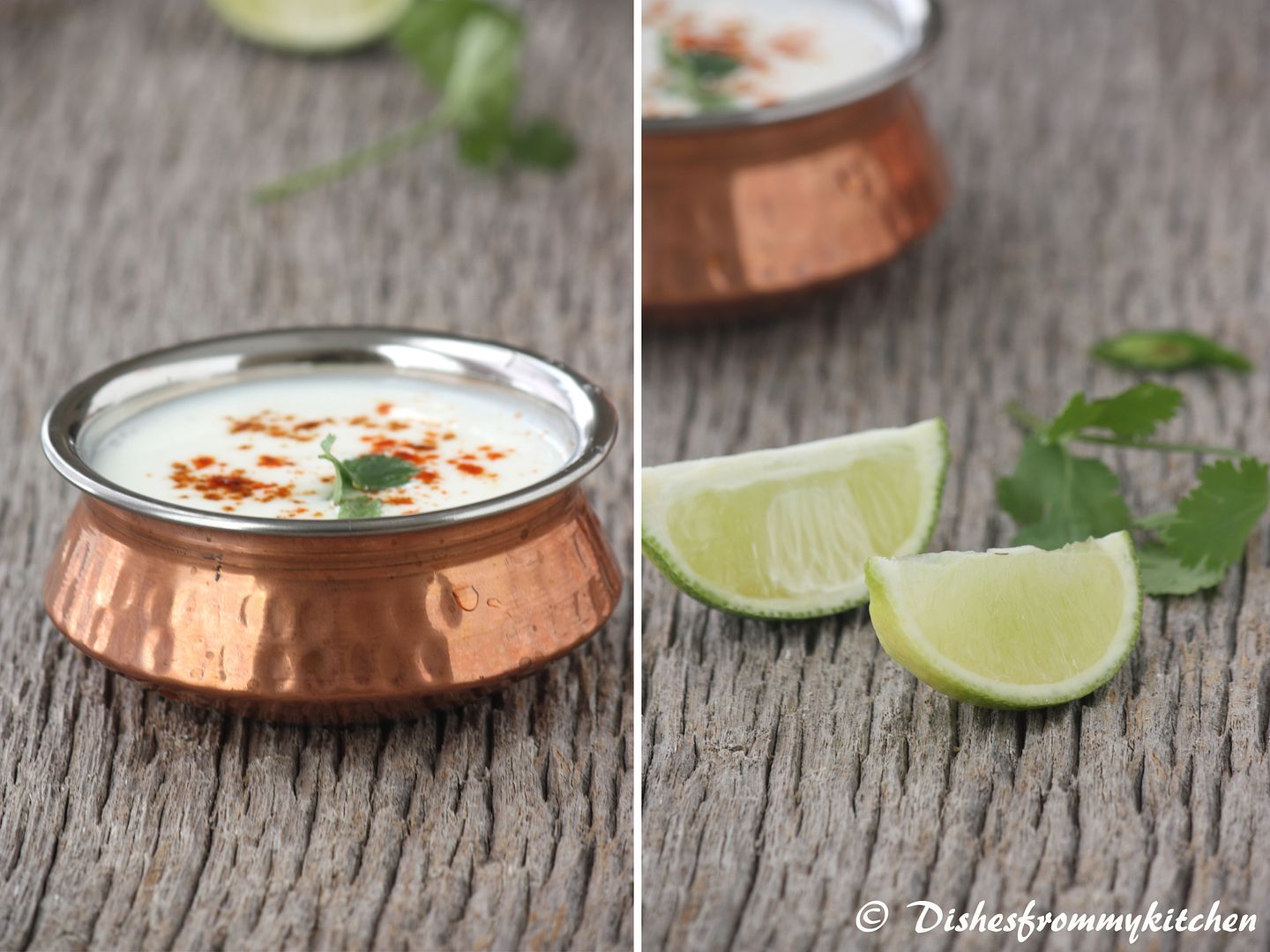 Serve hot with your favorite raita !!!