>> Thursday, October 11, 2012 –  almond pancake, apple pancake, cinnamon pancake, dessert pancake, easy pancake recipe, eggless pancake, fall pancake, fool proof pancake, ihop pancake, pancake
I Love love pancake. This is absolutely both kids and adults favorite with a dollop of butter and honey or maple syrup. I often do this during weekends. Yes pancake is nothing new for any Indians as it is a staple food in southern part of India :) The savory versions of pancake in southern part are called as Dosa, Appam and oothappam. These Indian pancakes are made using rice and dhal which is ground to a batter. They are fermented overnight and cooked in the hot griddle. Not only in India throughout the world the pancake has different avatar and people prepare it in different ways and call it with different names. Whatever the versions are, they are absolutely everyone's favorite. Here is my version of Eggless Pancakes with fruit and nut topping.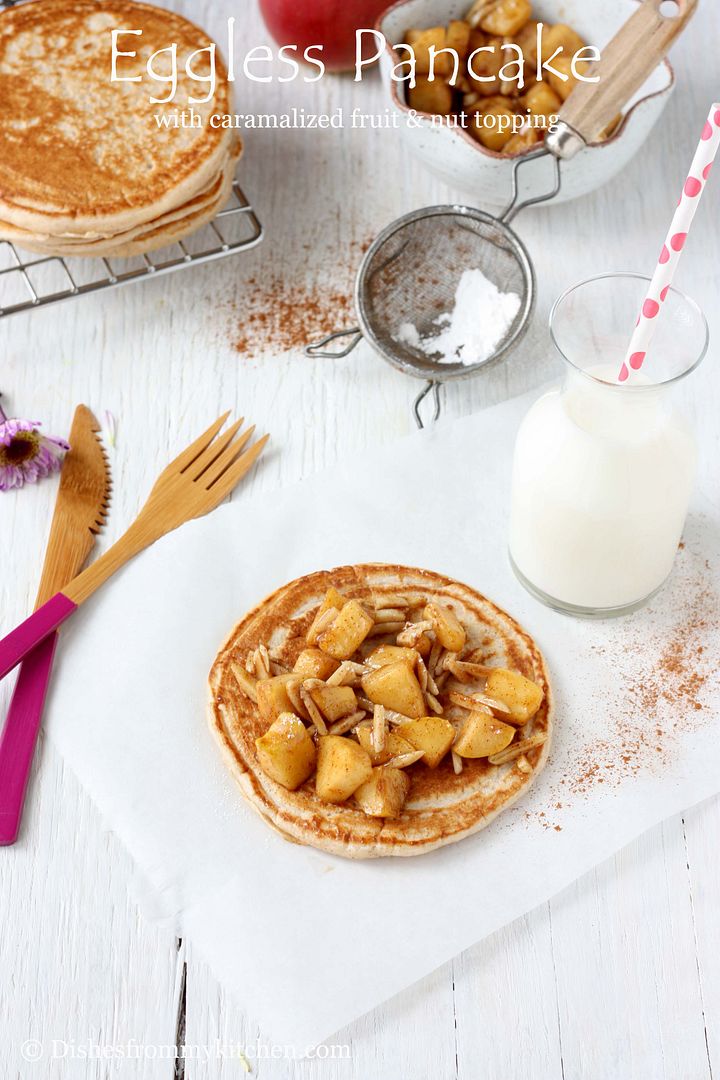 EGGLESS PANCAKE WITH FRUIT & NUT TOPPING
Ingredients:
All purpose flour - 1 cup
Sugar - 3 tsp
Cinnamon - 1 tsp
Baking powder - 2 tsp
Salt - 1/8 tsp
Wet Ingredient:
Whole milk - 1 1/4 cup
Vegetable oil - 1 tbsp
Melted butter - 1 tbsp
Vanilla extract - 1 tsp
Butter or Oil for the griddle
Method:
1. Combine dry ingredients and mix slightly using a work.
2. Mix all the wet ingredients .Whisk together until just combined.
3. Now add the wet ingredients to dry ingredients. Whisk until they are mixed. Be careful not to over mix – it should still be slightly lumpy. Set aside to rest for a few minutes.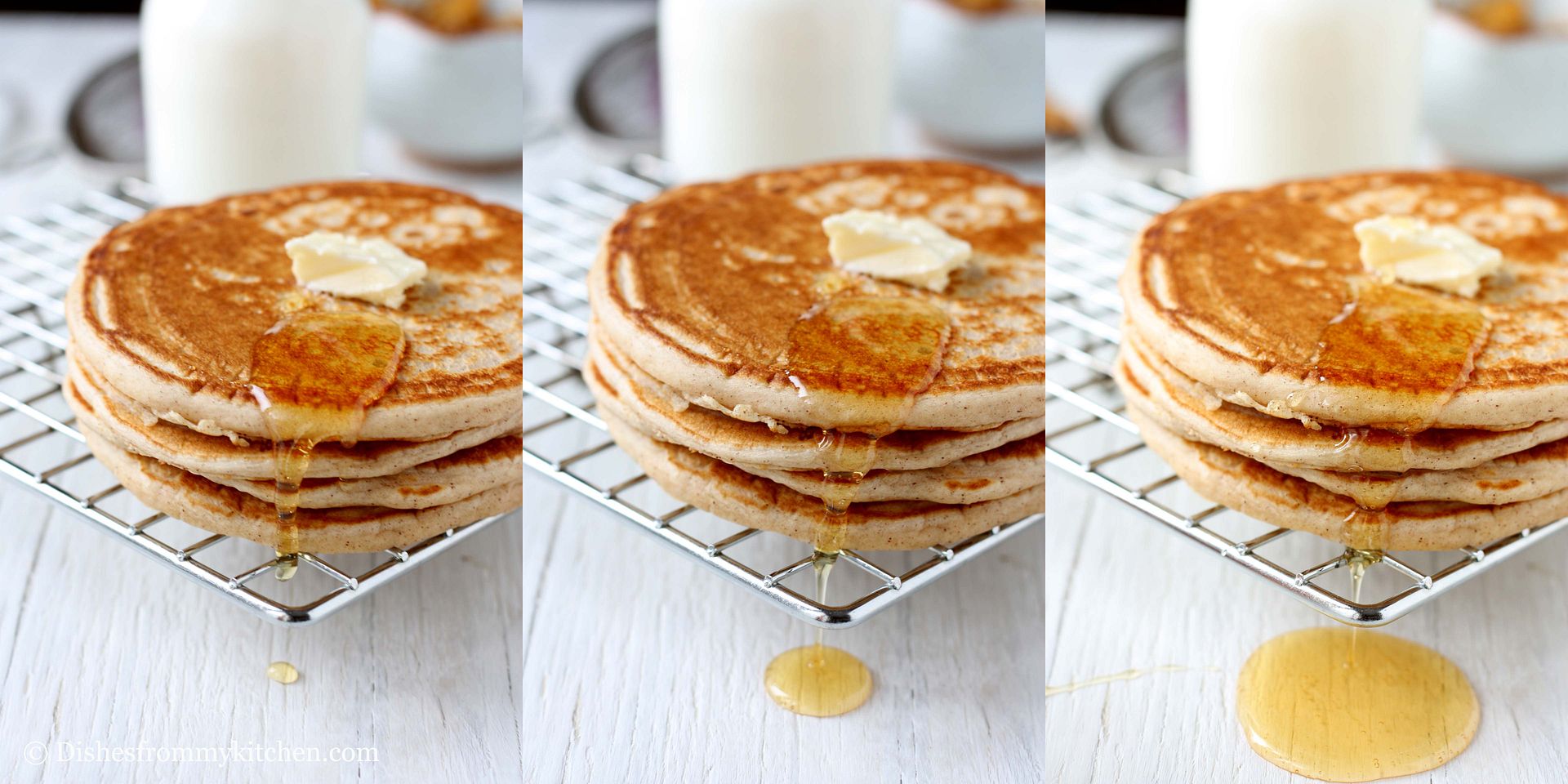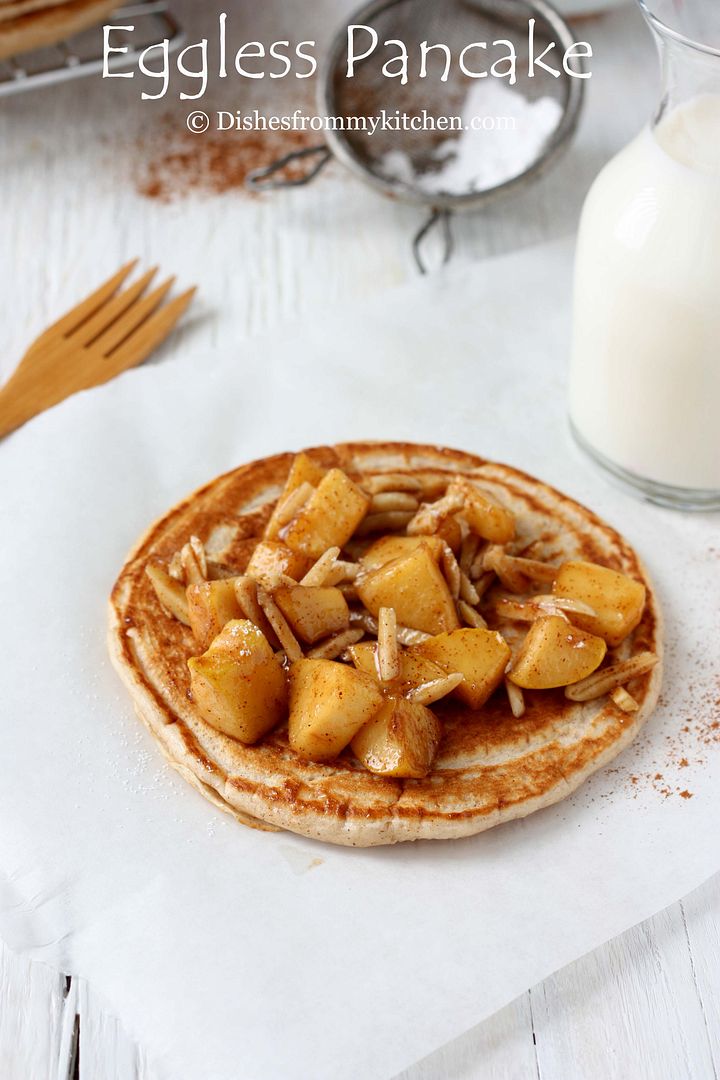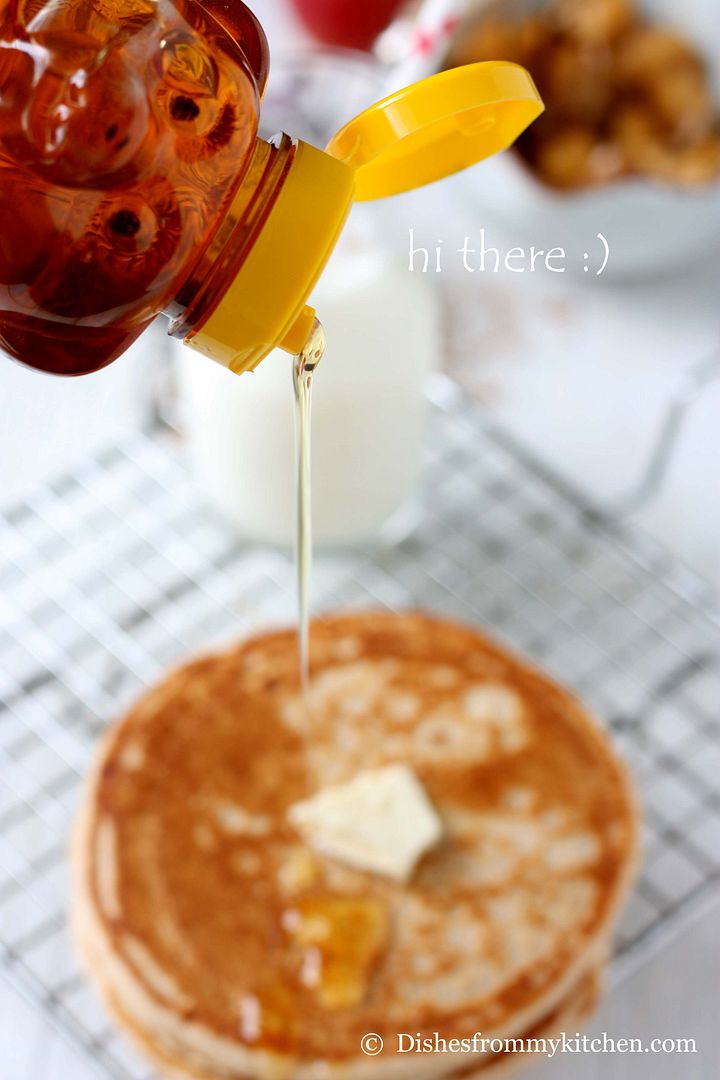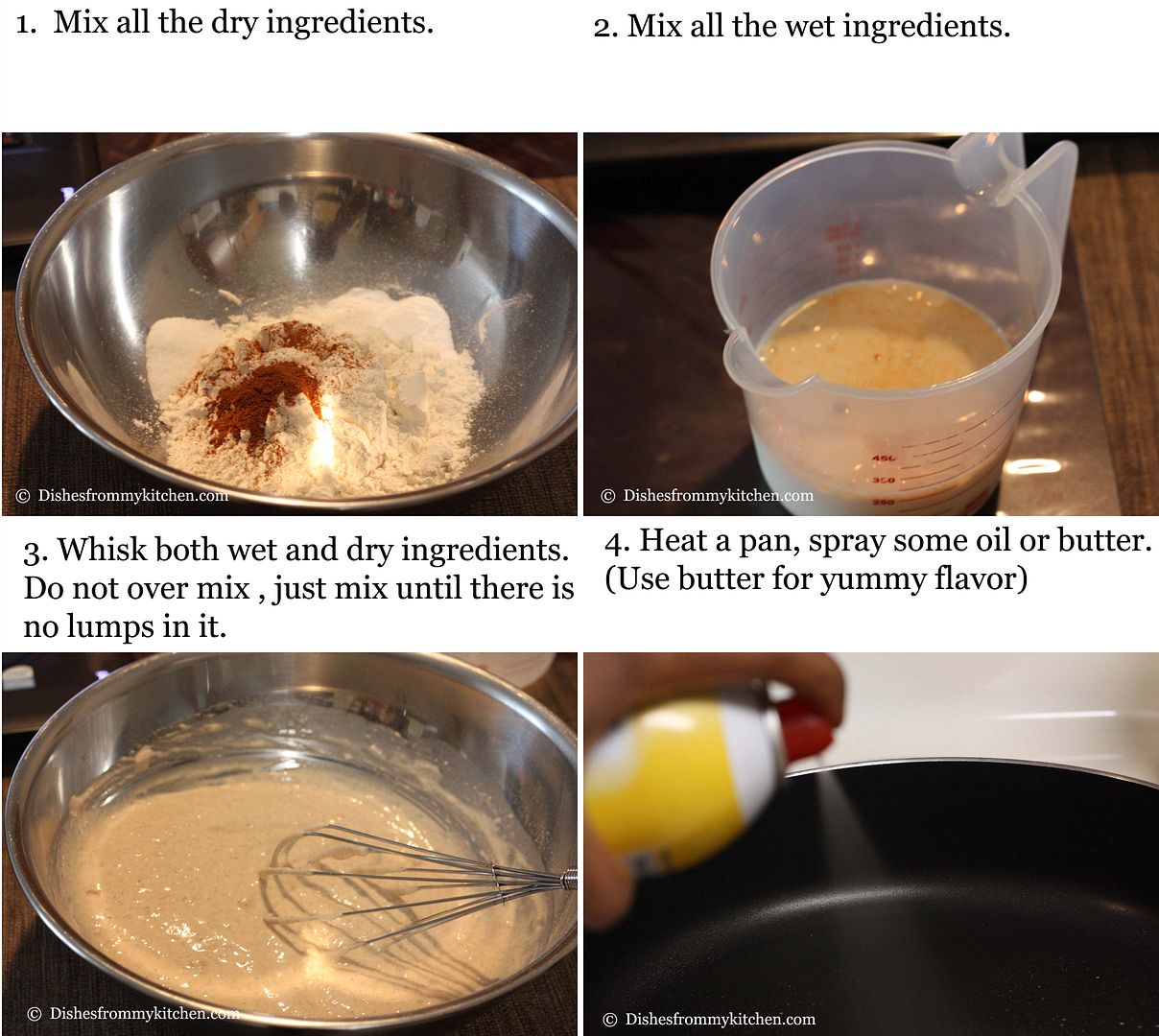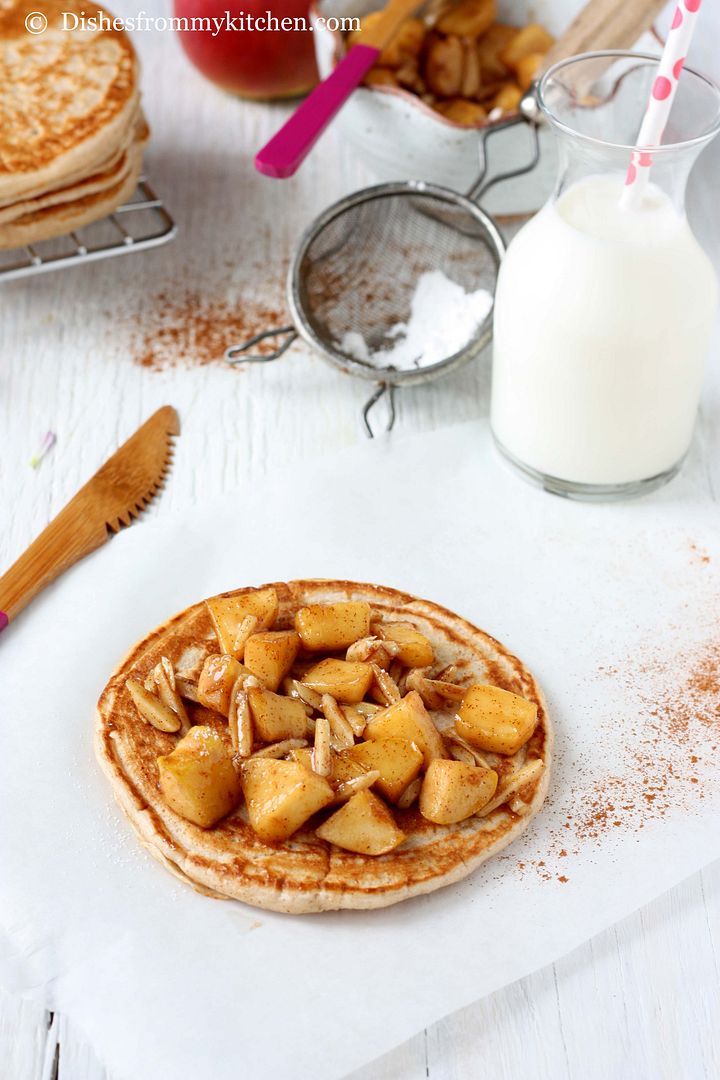 FOR FRUIT & NUT TOPPING :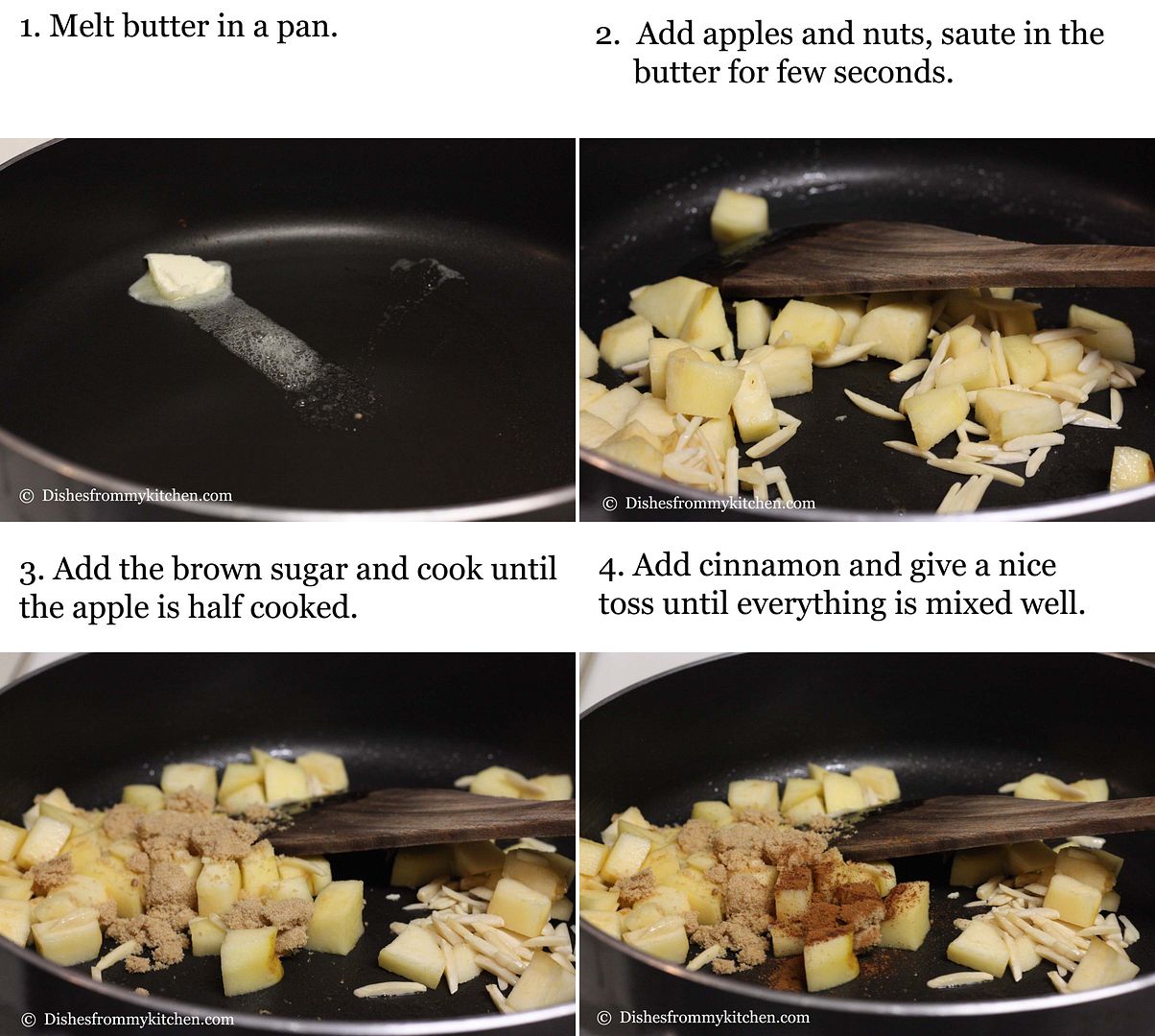 Enjoy hot pancakes with a dollop of butter, fruit and nut topping!!!
It's absolutely delicious !!!!
Note:
You can also enjoy this breakfast menu to dessert by adding a scoop of vanilla or butter scotch Icecream.

Enjoy as a dessert as well!!!
I am drooliiiiiiiiiiiiiiiiiiiiiiiig..........