>> Wednesday, October 3, 2012 –  channa, chavithi, coconut, dhal, ganesh chavithi, indian sweet, kozhukattai dumpling, kudumu, modak, modak for with different filling, roasted channa dhal, steamed rice dumpling, steamed sweet, vinayak
Modak is a sweet dumpling popular in Western and Southern India. It is called modak in Marathi and Konkani as well as Gujarati language, modhaka or kadubu in Kannada, modhakam or Kozhukattai in Tamil and kudumu in Telugu. The sweet filling inside the modak varies, while the soft shell is made from rice flour. Modak has a special importance in the worship of the Hindu god Ganesh. The Puja always concludes with an offering of modak to the deity as a Prasad.
You can fill the modak with variety of filling according to your choice. Today I am posting the mixture of roasted Channa dhal and coconut filling. I am also giving few other variations. But the outer shell is same for any modak.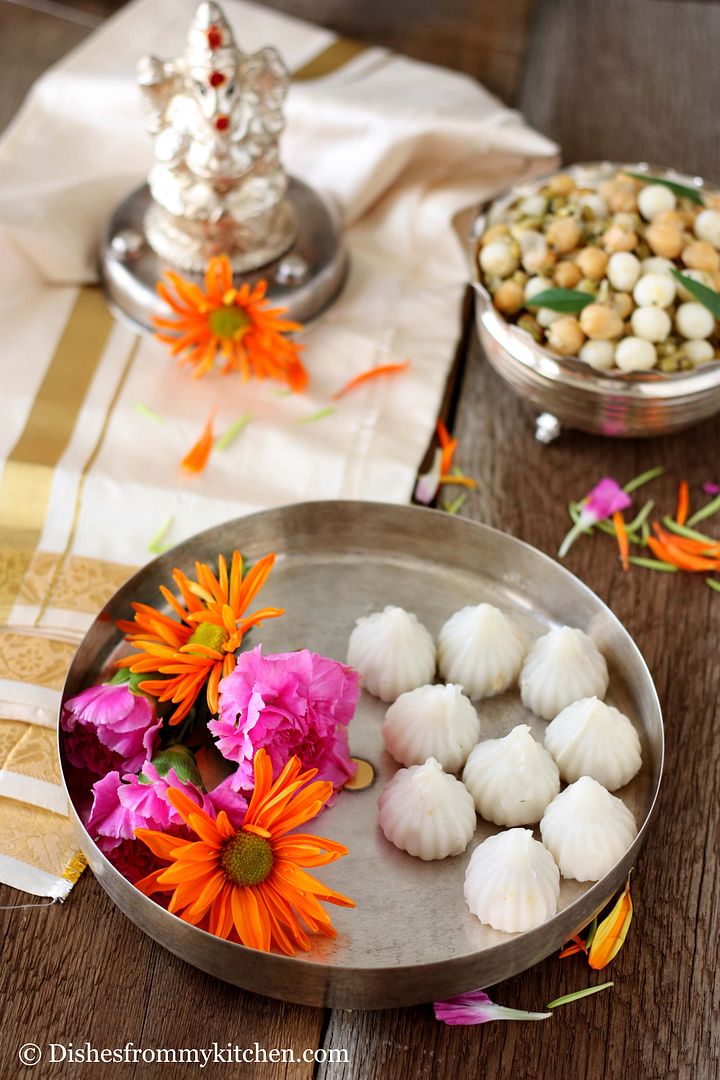 STEAMED DUMPLINGS WITH SWEET DUMPLING
Yields - approximately 23 to 25 small modak
Rice flour (You can use store bought Idiyappam flour) - 1 cup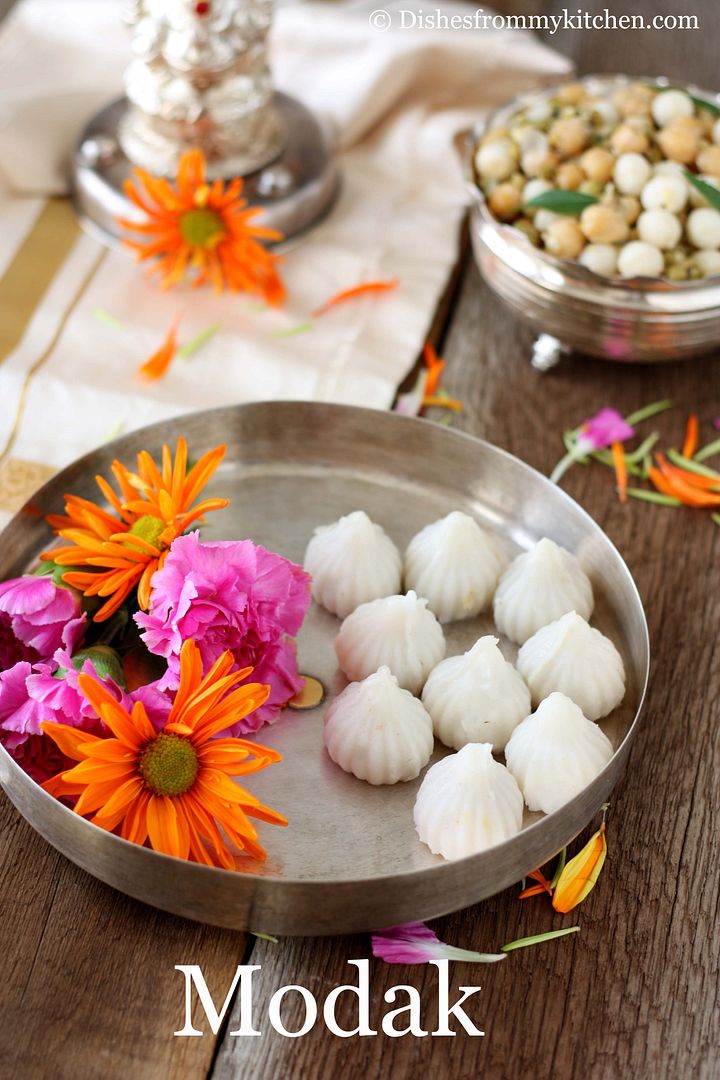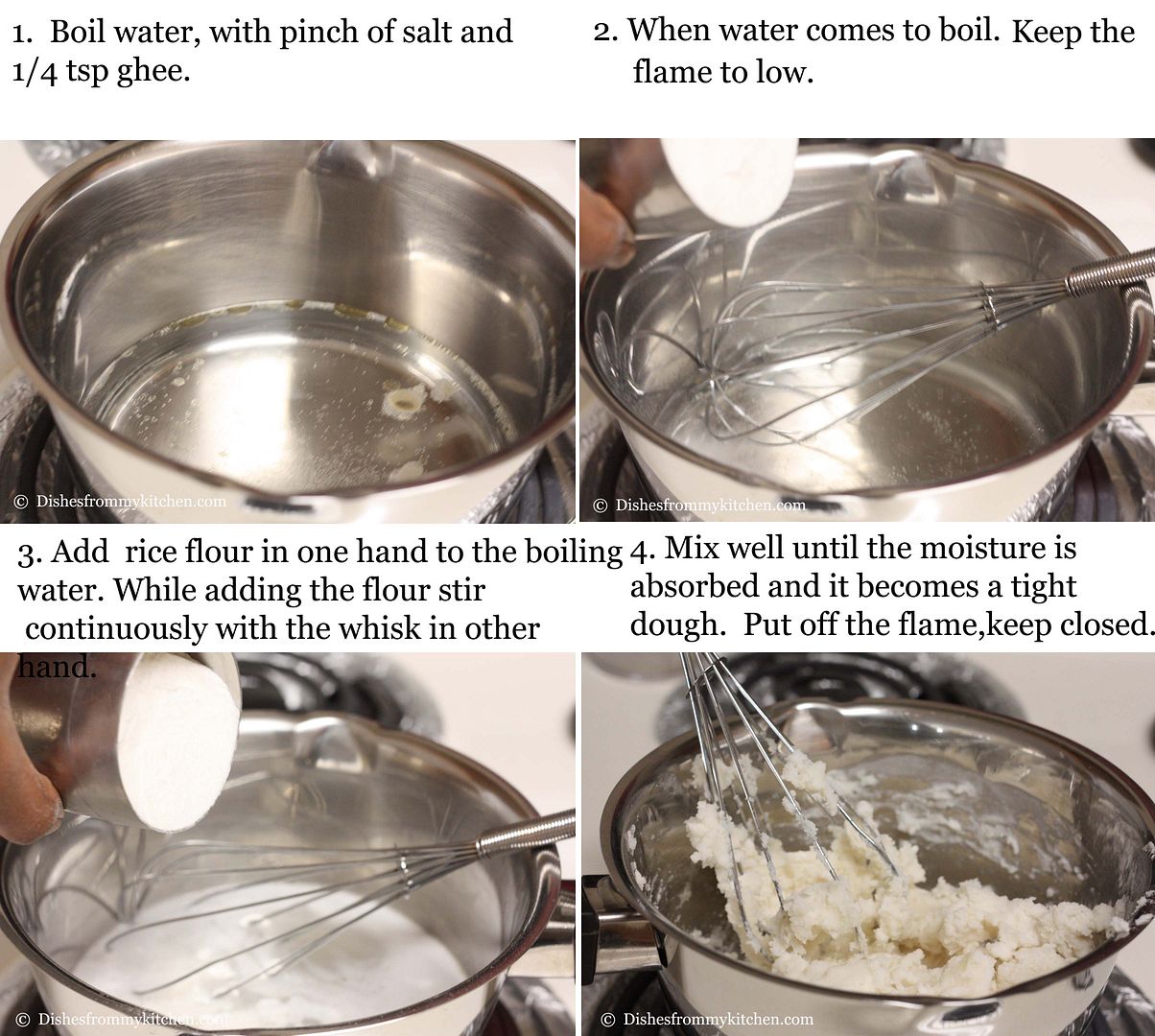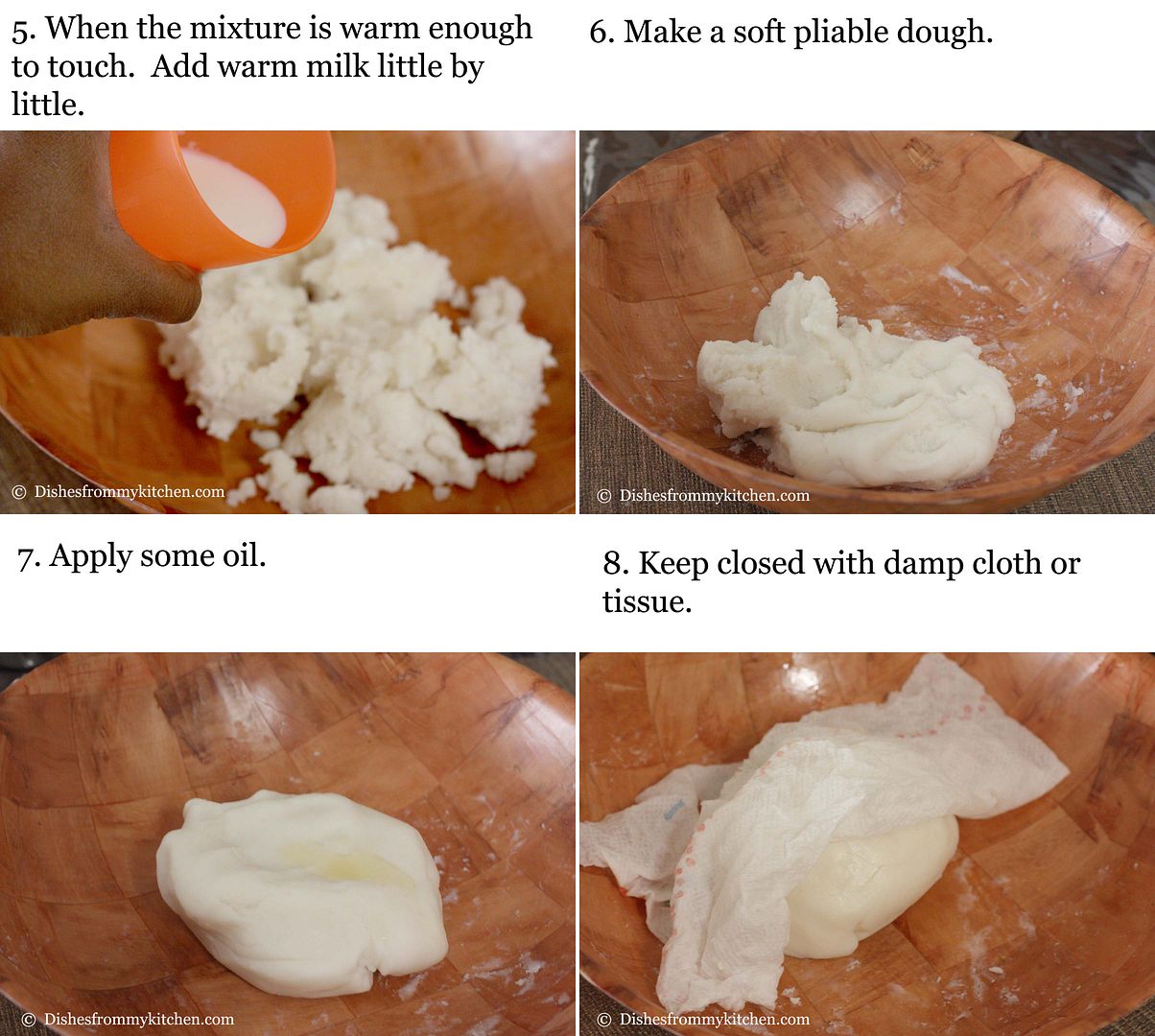 1. Roasted Channa dhal and coconut filling
Roasted Channa dhal (Pottu Kadalai) - 1/4 cup
Cashews - 10 chopped finely
Cardamom powder - 1/4 tsp
Ghee - 1/4 tsp for frying the cashew nuts
1. Slightly heat the roasted Channa dhal in the dry pan. When cooled Powder the roasted gram and sugar together. Chop the cashews into small pieces.
2. Take a pan and tsp of ghee in it and roast cut cashews for few minutes until the cashews turn golden brown.
3. Mix all ingredients in a bowl.
4. The filling is ready. Keep this aside.
Coconut scrapped - 1/2 cup
Cashews - few chopped finely
Cardamom powder - 2 pinches
1. Mix both coconut and sugar keep aside for 10 minutes.
2. Now put this in a vessel and heat in low flame until sugar melts well and coconut is cooked if you feel sticky when you touch it with 2 fingers. Add the cardamom powder.
3. Now fry the cashew in the ghee and add to the coconut mixture.
4. Let it cool down completely. You can make this the day before day store it in airtight container.
1. Fry the sesame in the pan and let it get roasted slightly.
2. Let it cool. Powder it with Jaggery and use for the filling.
3. You can make a day before and store in the air tight container.