The snake gourd also known as Chinese cucumber is an important and very commonly consumed vegetable in India. It is very nutritious vegetable. It is a natural antibiotic, expectorant and laxative. It creates a cooling effect in the body and it is a tonic for the heart.

There are umpteen number of dishes we can make using this snake gourd. It is absolutely delicious vegetable. It is healthy to consume in our daily diet. The dish I am posting today is very healthy. The snake gourd is boiled and added to the yogurt sauce. You can serve this with any south Indian meal like Rasam, sambar etc.
SNAKE GOURD IN YOGURT SAUCE / PUDALANKAAI THAYIR PACHADI

Ingredients:

Snake gourd - 2 medium sized
Channa dhal - 1/2 cup (soak and pressure cook)
Coconut grated - 1 tbsp
Coriander leaves - few
Salt
Yogurt - 1 1/2 cup (not very thick or very thin)
Green chillies - 2

Tempering:

Oil - 1/4 tsp
Mustard - 1/2 tsp
Urad dhal - 1/2 tsp
Curry leaves few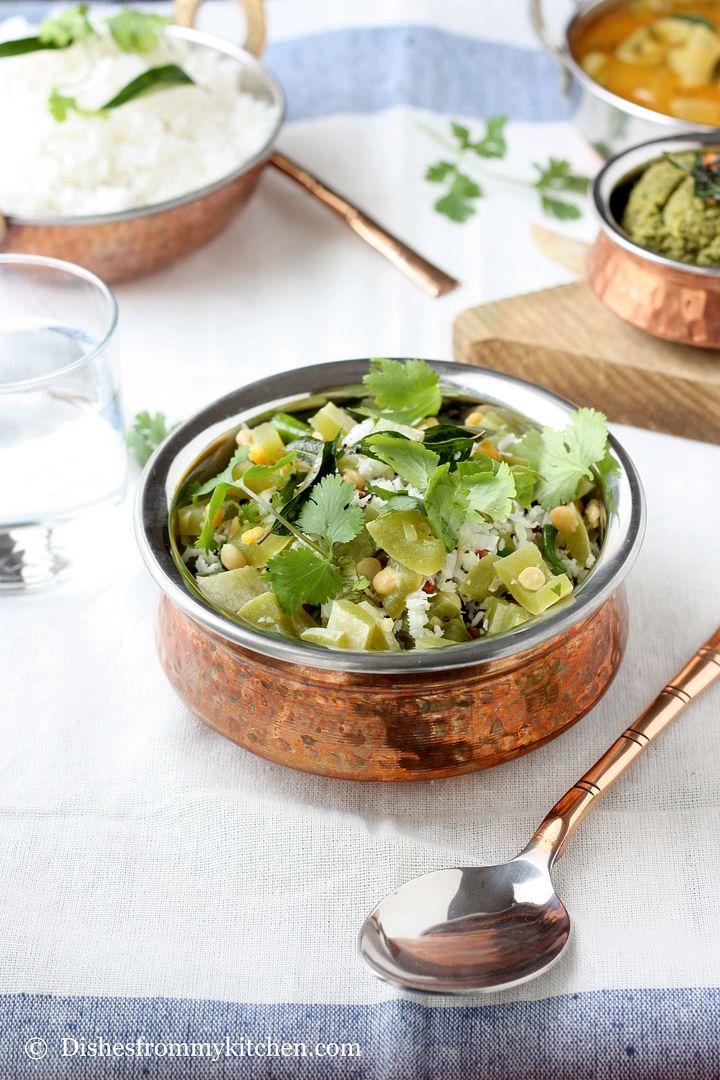 Method:

1. Cut snake gourd into 2 halves. Remove the seeds inside. Chop them to small cubes.
2. Boil the snake gourd in water or microwave for 6 to 7 minutes. It has to be soft but firm enough when you give a bite.
3. Pressure cook the Channa dhal.
4. Now grind the green chillies and add to the yogurt along with little salt and give it a whisk.
5. In a mixing bowl add the boiled snake gourd, cooked Channa dhal, coconut and the yogurt dressing.
6. Now temper with mustard, Urad dhal and curry leaves.
7. Add chopped coriander leaves. Give a good mix and serve with south Indian meal.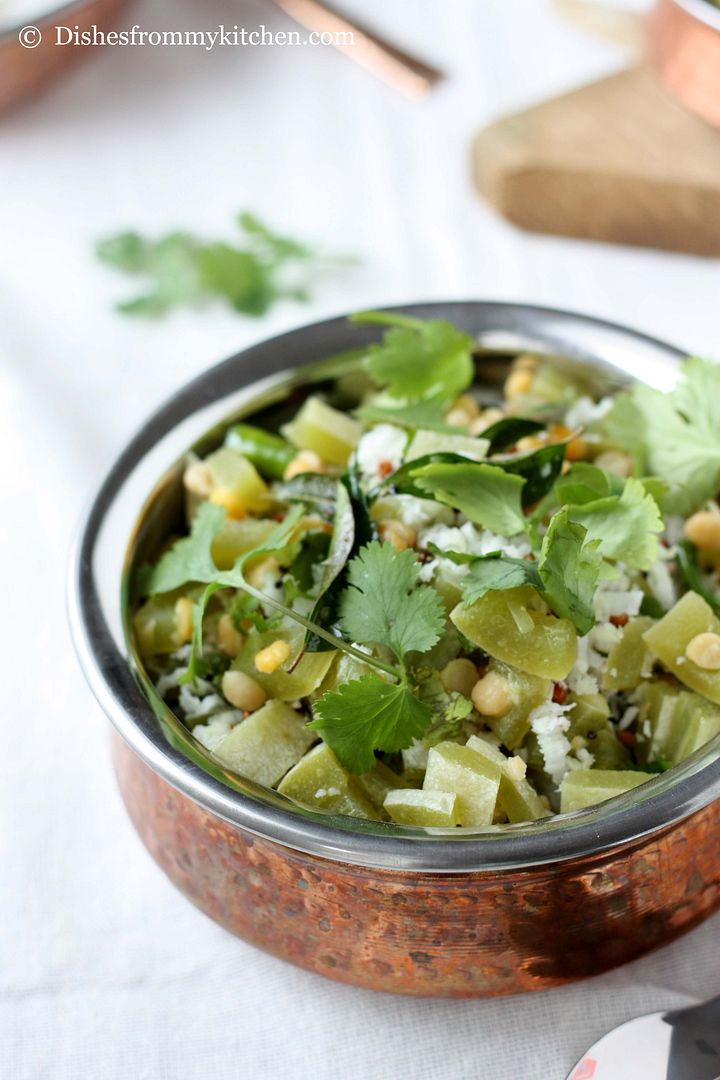 Enjoy this cooling and healthy meal !