>> Friday, October 5, 2012 –  chick pea sundal, dassara recipes, navrathiri recipes, pattani sundal, rice dumplings, seasoned chick pea, seasoned garbanzo, seasoned mung bean, seasoned rice dumpling, sundal, vinayaka chavithi recipes
Sundal is a South Indian Specialty especially in Tamil Nadu. Every body has their own version of making Sundal. Generally it can be made using any kind of legumes. Any legumes cooked and seasoned with minimal spices are called Sundal... Sundal is great tea time snack and is absolutely healthy for our diet. It is rich in protein. Sundal is also made and offered to god during the auspicious day. The Seasoned garbanzo bean and Mung bean with steamed dumpling (rice dumpling) is also a variety of Sundal, which I made during Ganesh pooja. This tastes soooooo good :)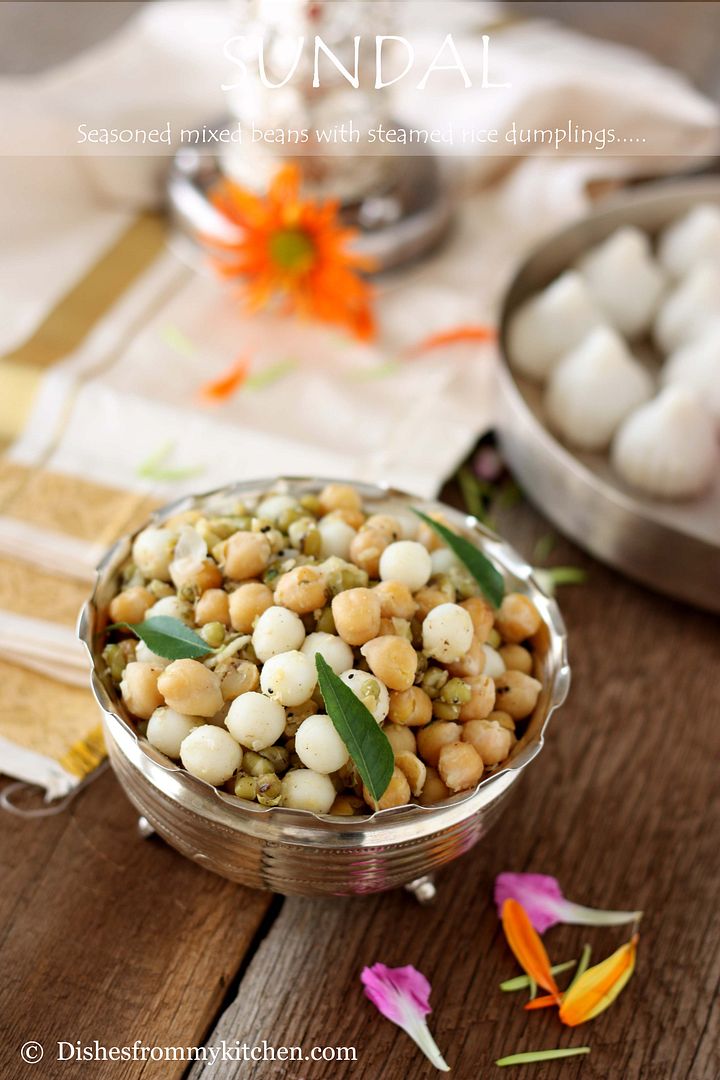 SEASONED GARBANZO BEAN AND MUNG BEAN WITH STEAMED RICE DUMPLING
Steamed rice dumpling - 1 cup (see the notes)
Coriander - few for garnishing
Shredded Coconut - 1 tbsp
Coriander leaves - 1 tbsp finely chopped
Green chilli - 5 or 6 (reduce if you do not want very spicy)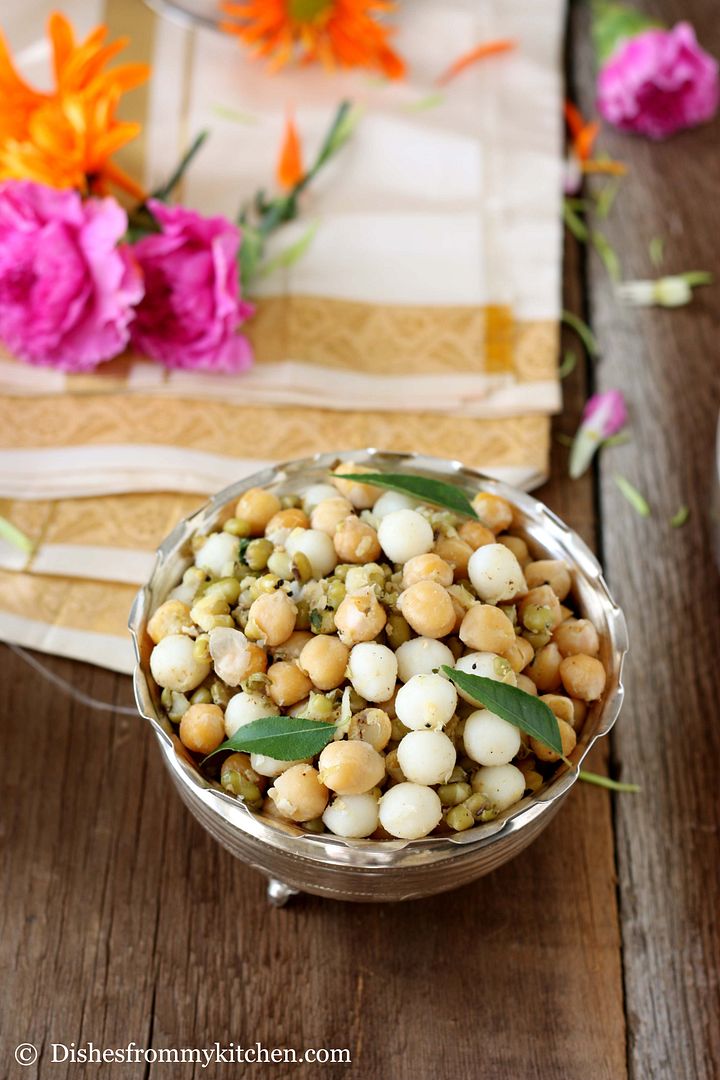 1. Soak the Channa and Mung bean overnight. Pressure cook by adding salt. It has to be soft but firm. (Do not over cook then it becomes mushy which we do not want)
3. Heat oil in a pan.

Add mustard, Urad dhal and curry leaves.
4. Now add the Asafoetida.
5. Add ginger and green chilli paste.
6. Add cooked Garbanzo, Mung bean and steamed rice dumpling. Now add lemon juice and salt.
7. Add the coconut, mix well until everything is blended well. Garnish with chopped coriander.
You can always reserve little dough from the Modak or Kozhukattai you make on the same day and use it for making this Sundal. If you do not have here is the recipe.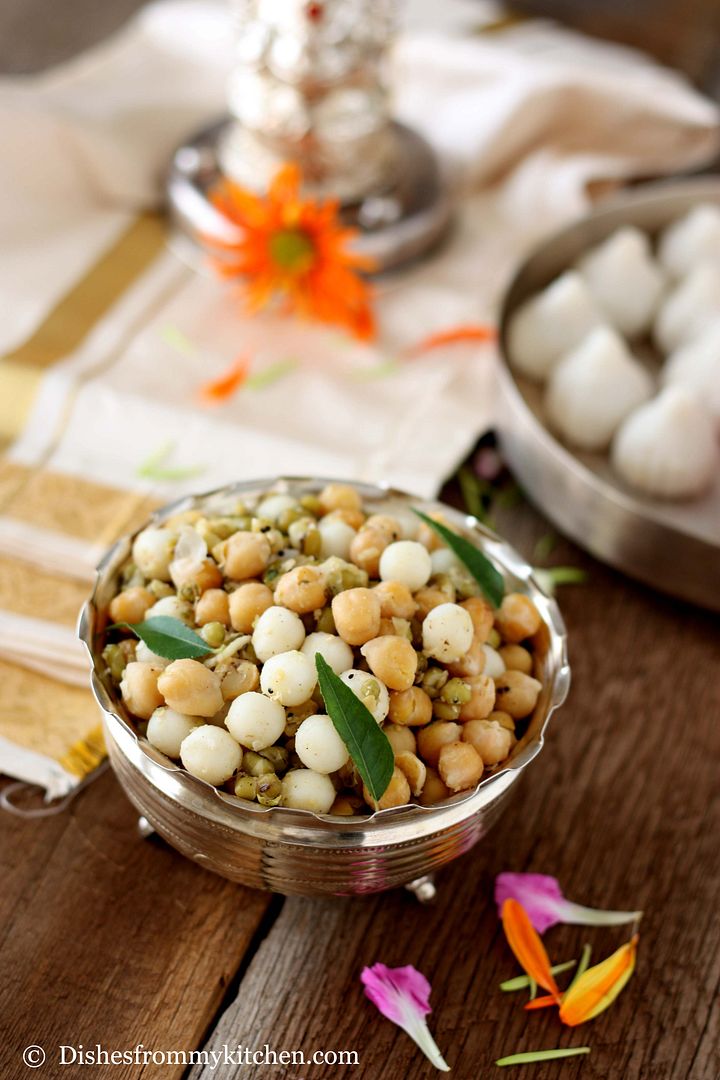 For making small steamed rice Dumplings:
Rice flour (You can use store bought Idiyappam flour) - 1/4 cup
1. Boil water in a vessel and add the salt to it.
2. When water boils, keep the flame in low. Add the rice flour and whisk quickly to avoid lumps.
3. Now switch of the flame and keep it closed until it's warm enough to touch.
4. Then knead well by adding warm water or diluted warm milk with little oil to smooth dough.
5. Make small balls out of the dough. Always keep the dough and balls closed with the damp cloth when you're working with it.
6. Now steam these for 10 minutes. When cooled use it for making Sundal.