>> Thursday, September 29, 2011 –  biroin chal, botan rice, family recipe, Glutinous rice, india sweet, indian pudding, mochi rice, pearl rice, pudding, pulut, puttarisi, rice dessert, rice pudding, rice sweet, sticky rice, traditional rice, waxy rice
Puttarisi/putarisi which is called as sticky rice is used throughout Asia. It is also called with different names such as glutinous rice, sweet rice, pearl rice, mochi etc. This kind of rice is sticky when cooked. There are also black and purple varieties.
The puttarisi/putarisi sweet which I am posting is our family favorite, being made in our family for a long time by my paternal grand mother and then my mom. This is our family recipe too. We love this a lot for its texture and pleasant fragrance, so no extra flavoring/fragrance like saffron or cardamom is needed. This is so easy to make and unique in taste. Seriously I feel like eating some more when I was drafting this post :) Will also post another recipe with black sticky rice soon..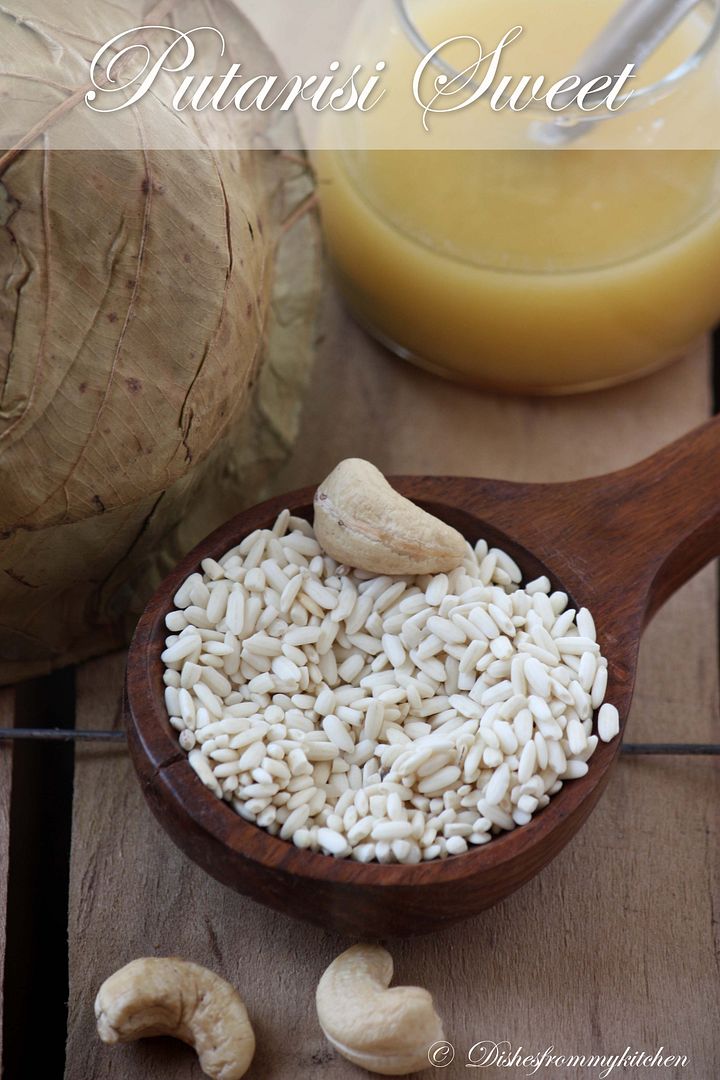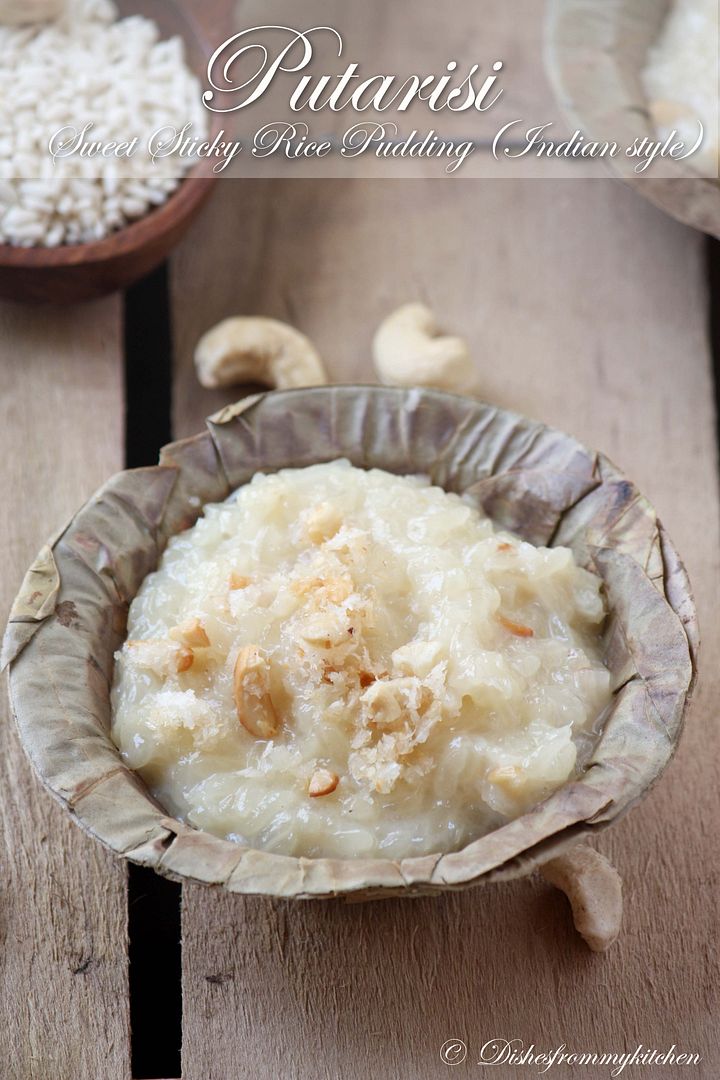 PUTTARISI/PUTARISI SWEET (INDIAN STICKY RICE PUDDING)
Ingredients:
Puttarisi/sticky rice - 1/2 cup
Milk - 1 cup
Sugar -3/4 cup
Ghee - 1 1/2 tbsp + 1/2 tbsp (while serving)
Coconut - 2 tbsp (scrapped/grated)
Cashews - 10 to 12 chopped finely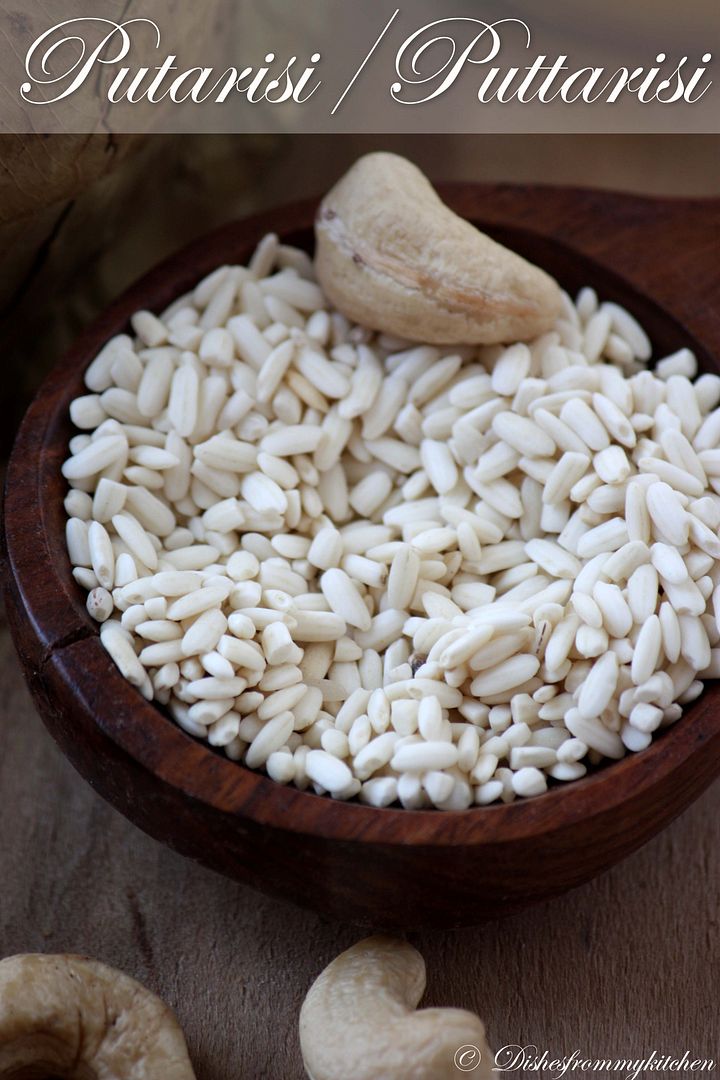 Method:
1. Wash the rice just once with tap water.
2. Drain the water.
3. To the drained rice, add a cup of milk.
4. Pressure cook for 3 to 4 whistles in medium flame.
5. One the pressure is released.
6. Transfer the cooked rice in a pan add the sugar stir them until the sugar is melted and well blended with the rice and milk mixture. (Do this in low flame)
7. Now fry the coconut and cashews in ghee add to the pudding now. Mix everything until well blended.
Note:
1. Just wash the rice once to retain the pleasant aroma.
2. It tastes so good when served hot.
3. If you don't have pressure cooker you can follow this way.
Soak the washed rice in water for 1/2 hr then cook with 1 1/2 milk by stirring once in a while until all the milk is absorbed and the rice is cooked. Once this is done follow the above steps from 6 to 8.
Hope you all enjoyed our favorite puttarisi pudding!!!