>> Thursday, September 15, 2011 –  baigan roast, brinjal roast, coriander seeds, eggplant raita, kalonji, pumpkin seeds, saunf, spice powder for fries, spice powder for roasting vegetables, sunflowerseeds, Vegetable Dry Curries
Blend of few spices gives unique flavor to the dish. In this case this is one of my simple yet flavorful spice blend that goes very well with any stir fries particularly eggplant(small one), potato, Okra(Bhindi). The measurement for the spice powder which I am giving today can be stored in airtight container (refrigerate) and can be used for 3 to 5 times. Try to do in lesser quantity to maintain its freshness. I usually add pumpkin seeds for making this powder since I did not have on that day I used sunflower seeds. You can either use pumpkin seeds or Sunflower seeds. Off to the recipe...
Eggplant Fry with flavorful Spices
Ingredients:
Eggplant - 8 (small ones)
Spice powder - 1 1/2 tbsp
Chilli powder - 1/2 tbsp (as needed)
Salt - as required
Oil - for frying
Coriander leaves for garnishing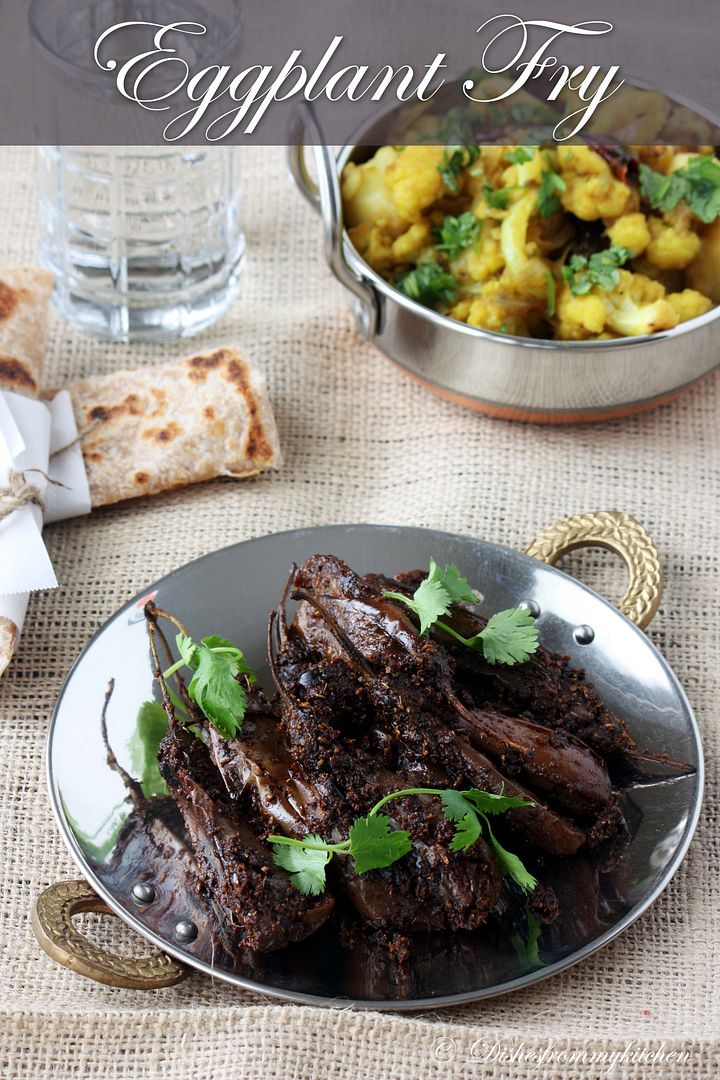 For Spice powder:
Saunf - 1/2 tbsp
Kalonji/Nigella seeds/Onion seeds - 1/2 tbsp
Coriander seeds - 1/2 tbsp
Pumpkin seeds - 1/2 tbsp
Dry roast the above ones, cool and powder it coarsely (not very fine). Store in airtight container and refrigerate to maintain its freshness.
Method:
1. Heat oil in the broad pan (preferably nonstick).
2. Slit the eggplants to six parts without removing the green part.
3. Wash it again and drain it.
4. Now add to the pan, close with lid. Keep the flame in medium.
5. Open and change the sides of the eggplant.
6. Repeat until the eggplant is 1/2 done. Now add salt, spice powder and chilli powder.
7. After adding this don't close the lid, fry till everything is well coated and roasted well on all sides.
8. Garnish with coriander leaves.
Serve it with steamed rice and ghee, dhal rice, roti. We had it with rice, dhal, aloo gobi subzi and roti.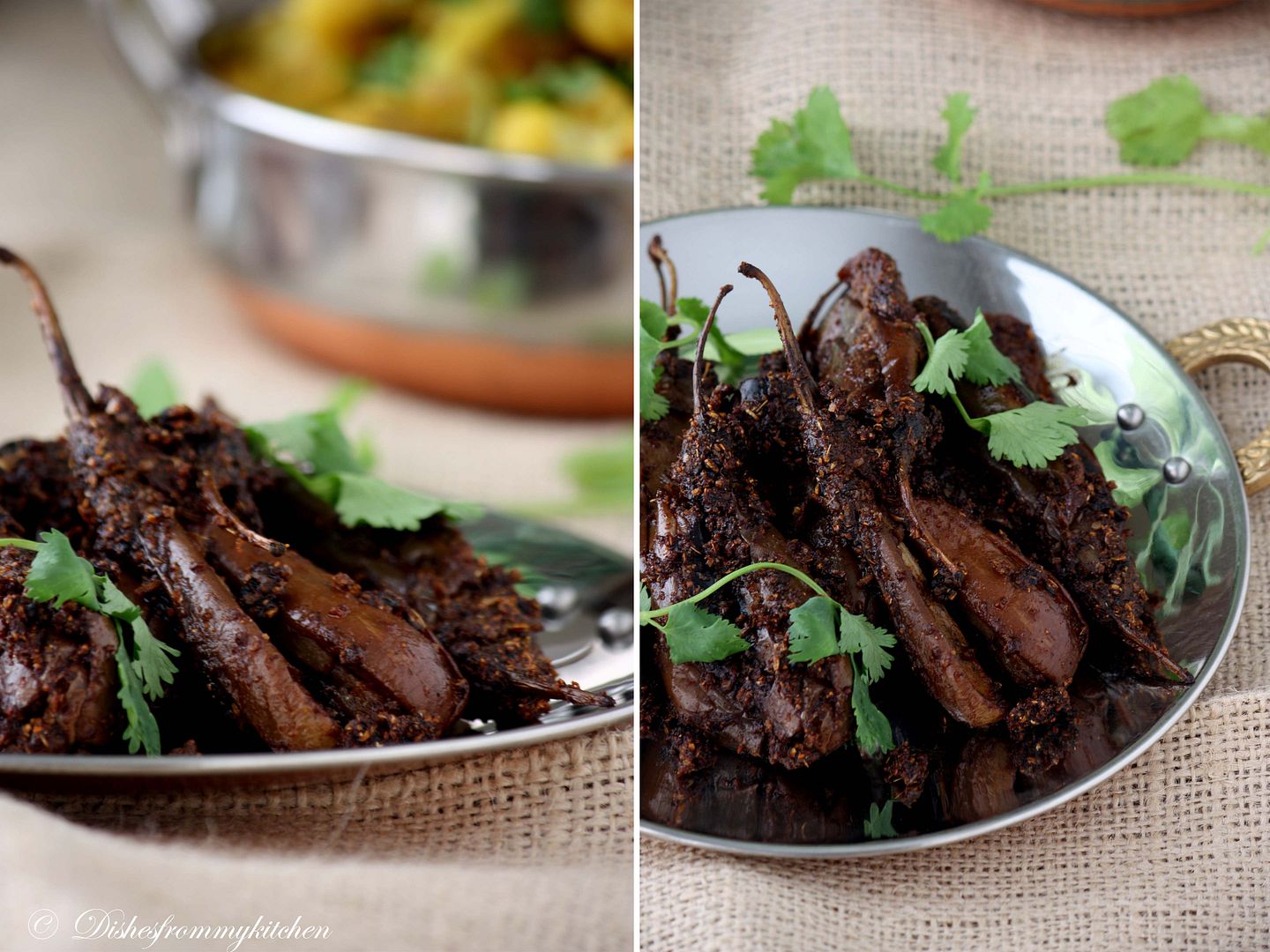 Try this spice powder for Potato roast, Okra fry it tastes awesome.