Wish you all a Happy and Colorful New Year !!! . Hope this year brings you Joy, Good luck and Good health.
Well when I think about the things that happened in 2010 there was lot of ups which will always be as a golden memories and downs which will get vanished soon. But whatever it may be certain things really made me happy is blogging where I got so many friends. I am very thankful to all my blogger friends, followers and well wishers who encouraged me through your lovely words. Again I wish everyone wonderful New Year 2011 !!! Let me start it colorfully :)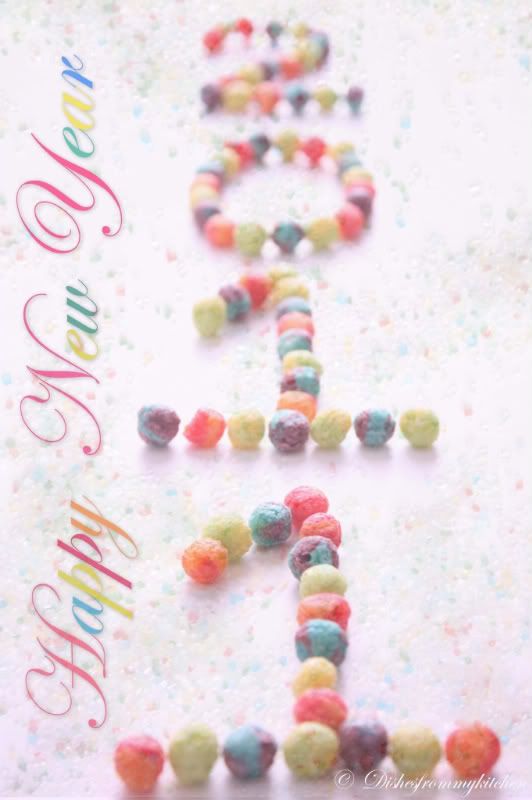 C
ustard and Jelly is a wonderful combination. This is one of my favorite dessert from my school days. Hope you all enjoy my first post for this year........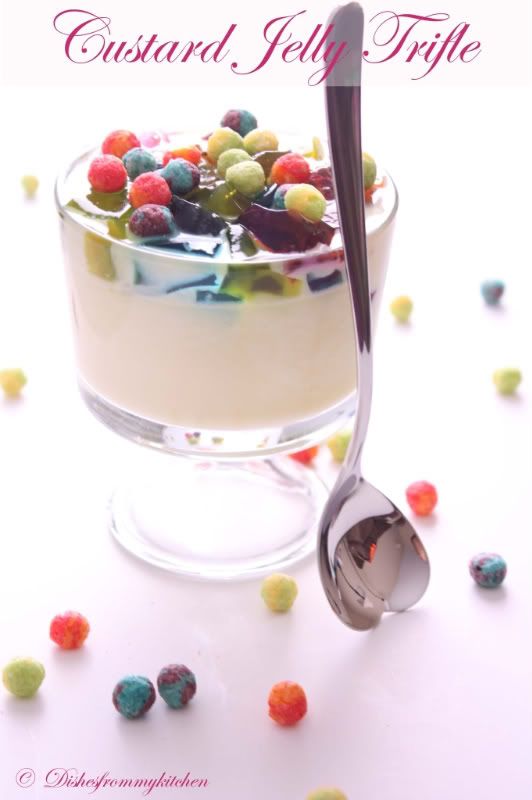 CUSTARD JELLY TRIFLE
Jelly - 2 to 3 flavors ( Prepare according to the packaging Instruction) ( I used vegetarian Jelly)
2. Set the jelly and cut to cubes.
3. Pour the custard cream in serving glass top it with Jelly, Roasted nuts( optional) Trix Swirls ( optional).
1. Custard and Jelly are important items other than that other things are absolutely optional.
Smoothness of custard , silky Jello and some crunchiness from nuts or Trix swirls sure will make you to say aaaaahhhhhhhhhh :)