Hope everyone had wonderful New Year Celebration!!! Today is colorful and healthy post following my last post. Soy Wrappers , this is made of high quality soybean Protein. Vegetarian Friendly, gluten free, and this has 10 sheets in each packet. Five colorful wrappers Green, Yellow, Orange, Original, Original with Sesame. Spinach, Paprika, Turmeric extracts are used for color. The Wrapper alone has very very mild sweet taste and the fillings are upto your creativity. I am using this regularly with different stuffing each time and this time I stuffed with a simple salad. You can even use the same filling that you used to make for Vietnamese roll. See here for the Vietnamese Roll recipe. This can be used as a dessert wrap as well. Stuff with fruits and serve with dollop of whipped cream. For dessert option see here the Berry Phyllo layers. Hope you all enjoy my colorful visual treat....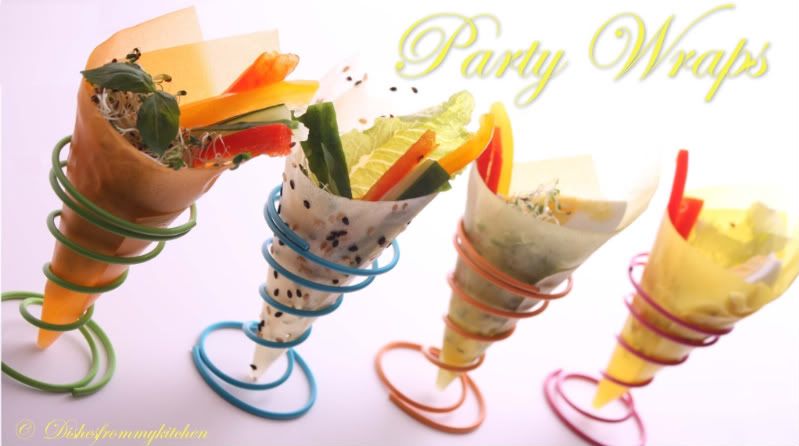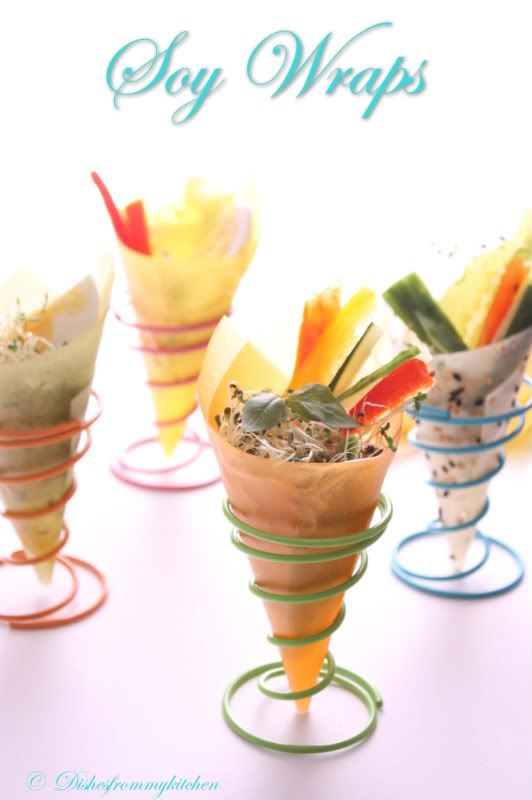 SOY WRAPPERS
Simple Salad that I made for stuffing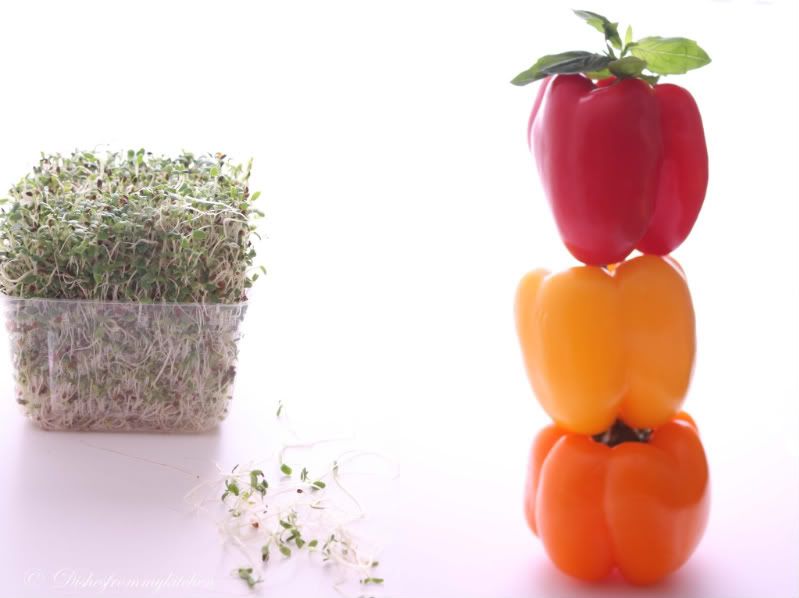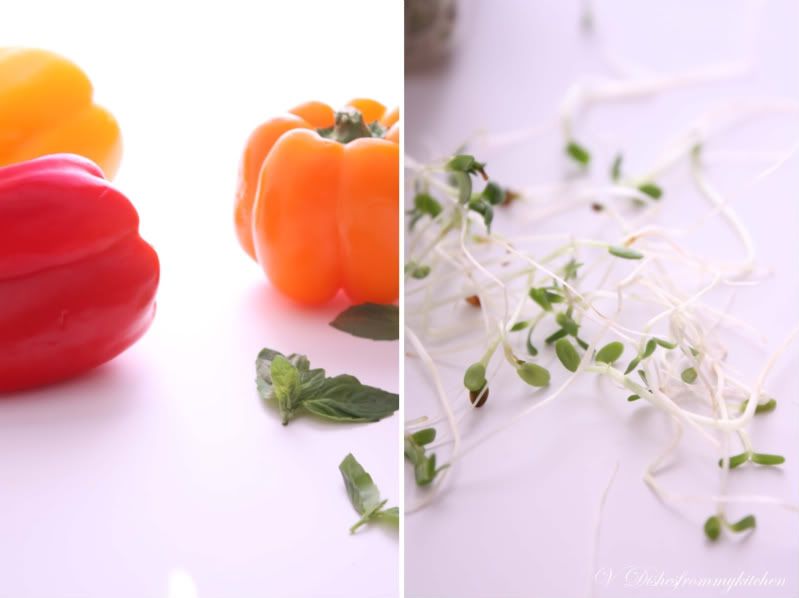 Bell peppers - 2 colors julienned
Alfalfa sprouts - as required
Boiled Egg - 2 ( quatered) absolutely optional
Chilli garlic sauce - few drops
Toss all the above ingredients and wrap it the wrapper.
Enjoy the delicious and healthy treat !!!
1. The wrapping part has to be done at the time of serving.
2. You can roll like vietnamese or spring roll, make like a cone, arrange like a layers...