>> Monday, May 28, 2012 –  banana bread, banana cake, Banana muffin, banana pecan cake, chocolate banana bread, chocolate banana cake, dark chocolate bread, double chocolate banana bread, quick banana bread
I have been searching my old dairy for a particular recipe and saw my old treasure, double chocolate banana bread recipe which I used to do a lot when I was in Singapore. This is mind blowing bread for a chocolate lover. I always end up making banana bread, muffin or cake using ripen banana. But the addition of intense dark cocoa and bitter sweet chocolate chunks to the banana bread makes it really delectable. This is a world of chocolatey goodness. The combination of double chocolate, banana and nuts is the perfect way to start a day and this combo is like match made in heaven. The best thing is it is very easy to make without any fancy ingredients.
Here are few other suggestions for over ripen Banana....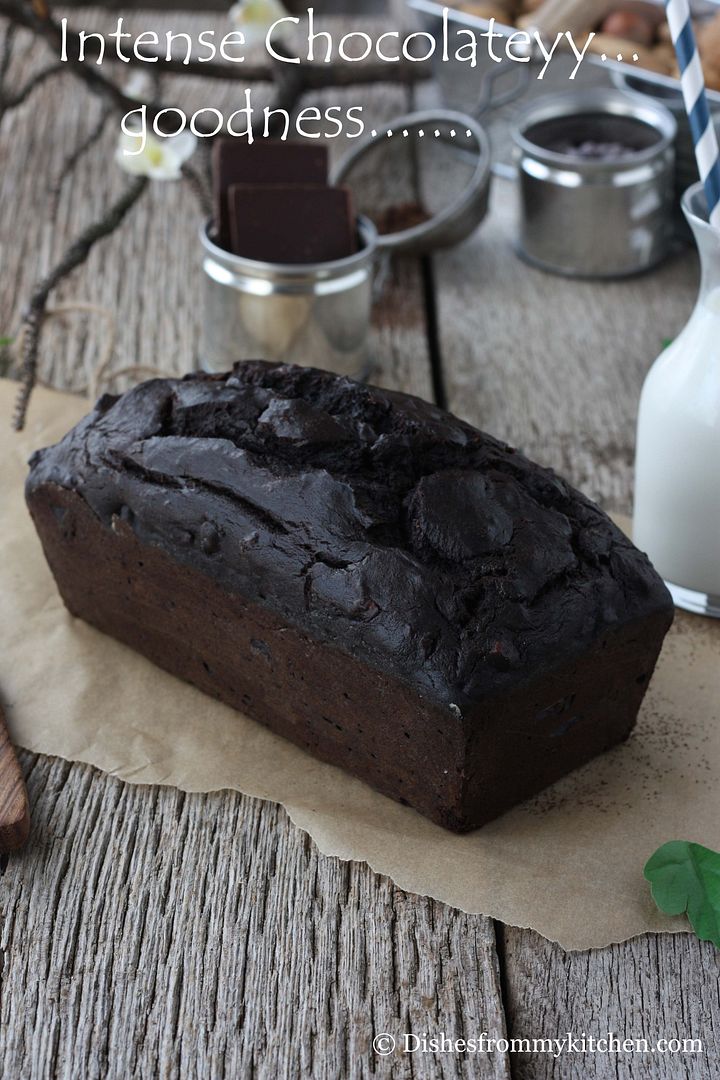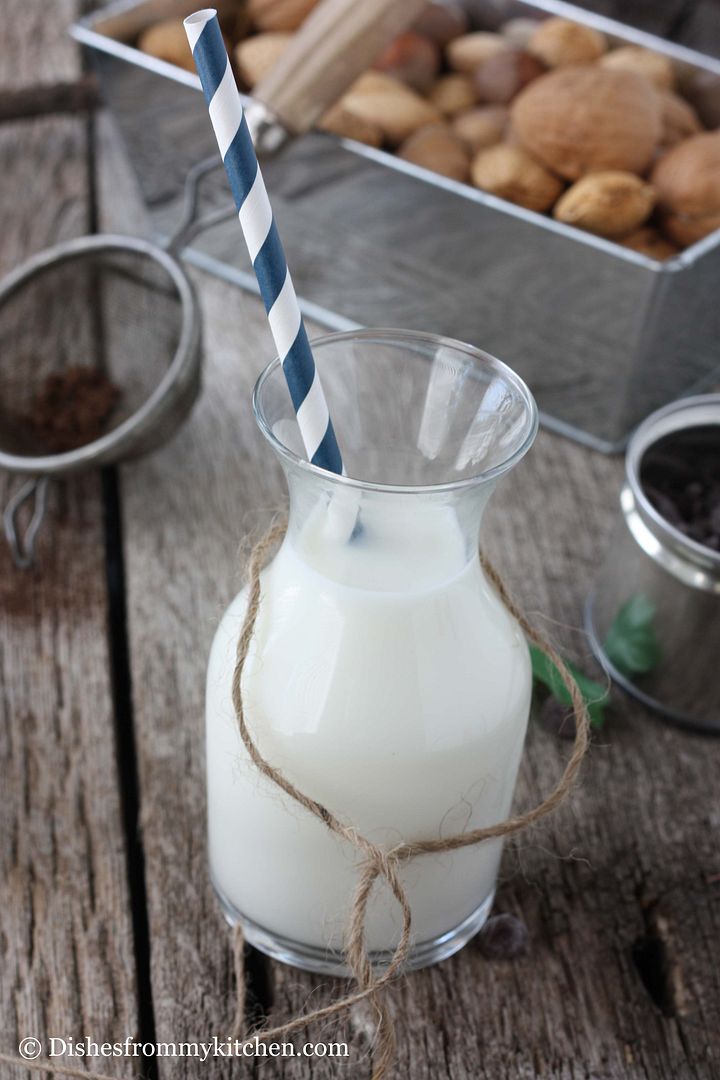 Double Chocolate Banana Bread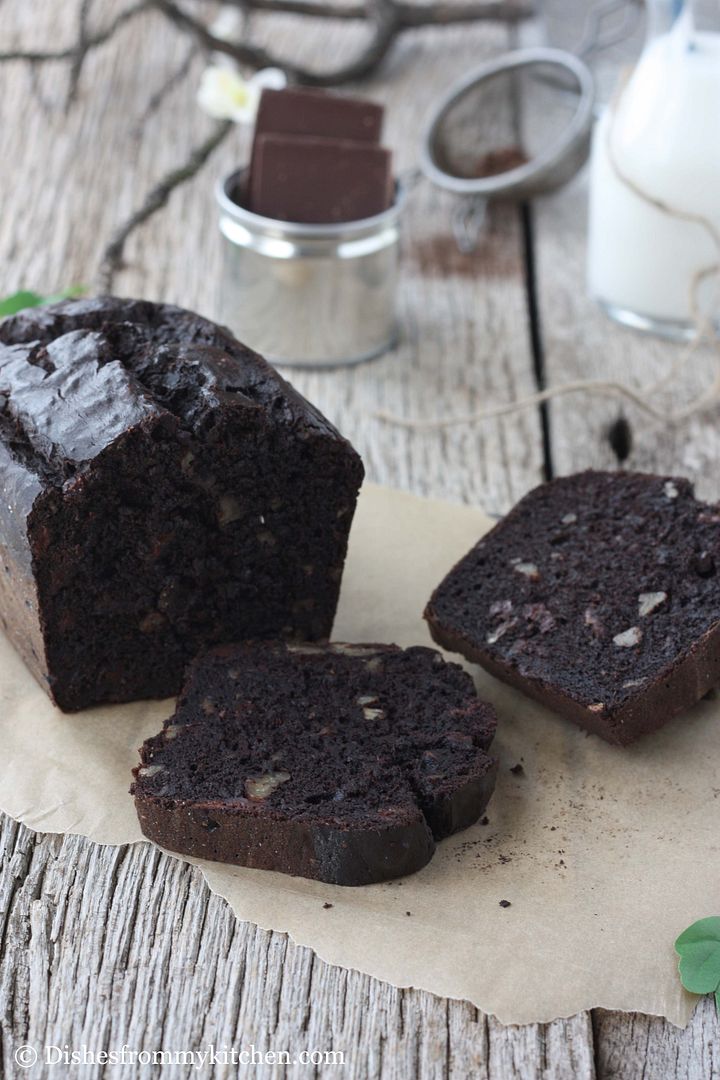 I used 8cmX17cmX6cm tin
All purpose flour - 120 gms
Unsalted butter - 110gms (room temperature)
Banana - 200gms (Mash them using fork)
Brown sugar - 100 gms
Unsweetened Cocoa powder - 60gms (I used dark cocoa powder, which I love a lot but you can use any unsweetened cocoa powder)
Baking soda - 1/2 tsp
Egg - 2
Yogurt - 30gms
Nuts pecan or walnuts - 60gms (slightly toasted and roughly chopped)
Bitter sweet Chocolate chunks - 60gms
Vanilla extract - 1 tsp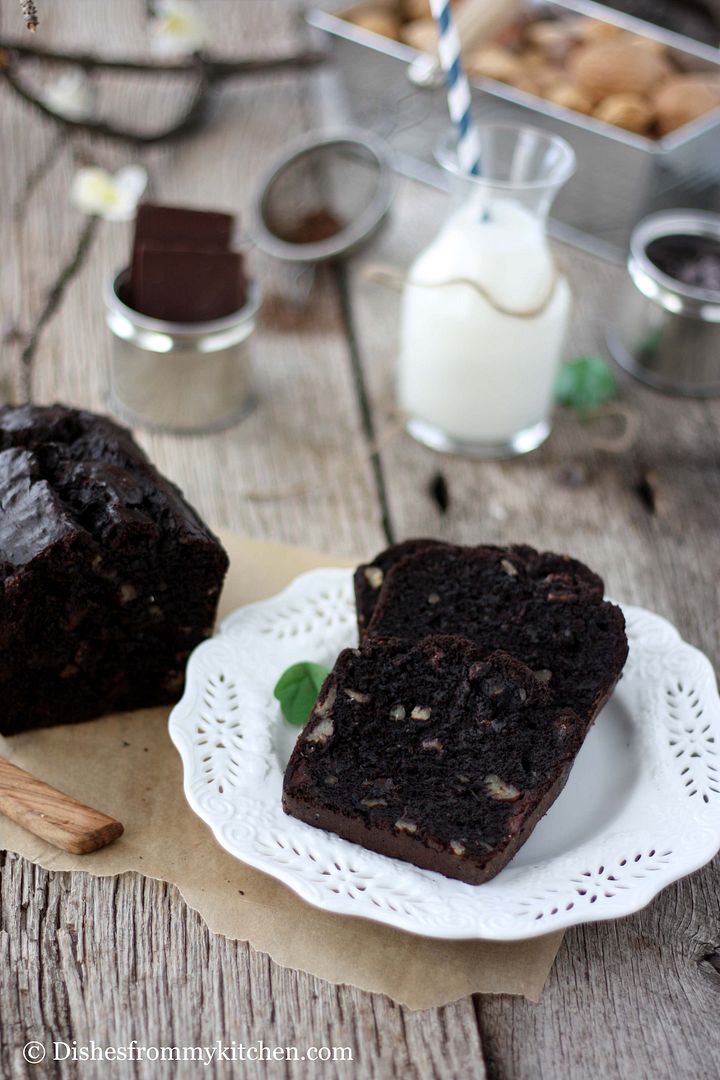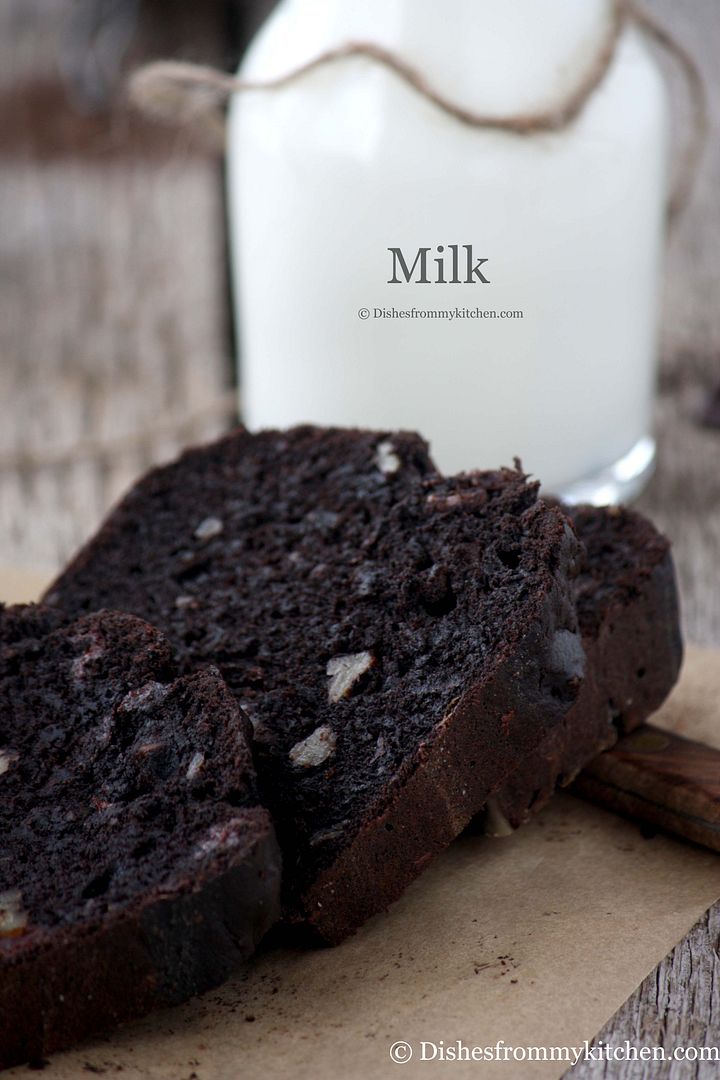 Method:
1. Sieve the flour, baking soda and cocoa powder.
2. Preheat the oven to 325 f.
3. Beat the butter and brown sugar until creamy.
4. Then add one egg at a time and continue beating.
5. Now add the yogurt, mashed banana and Vanilla extract whisk until everything comes together.
6. Add the sieved flour mixture to the wet mixture in 2 additions.
7. Now stir in the chopped nuts and chocolate chunks.
8. Pour the batter into the prepared baking tin, level them using the spatula.
9. Bake for 50 to 60 minutes until the center comes out clean.
10. Remove from the tin and cool them completely before you slice them.