>> Tuesday, April 24, 2012 –  Apple Jalebi, condensed milk dessert, dessert using lychee, Desserts, fruit rabri, lychee dessert, lychee flavored sandesh, lychee sandesh, mango rabri, rabri, rich indian dessert, Sandesh, thai tapioca pudding
Lychee is one of my favorite fruit from my childhood days.

It was really expensive fruit in those days and my dad would get them for us when he comes from his business trip.

From that time it became one of my favorite fruit, not only me its all in our family loves Lychee a lot.

Even though we eat that fruit very rare we will never miss the flavor, yes our refrigerator will always have the Lychee squash.

Lychee squash is wonderful summer treat :) So don't miss it.

The fresh fruit has a "Delicate, whitish pulp" with a "Perfume" flavor.

Its distinctive flavor tastes so good with any milk based desserts.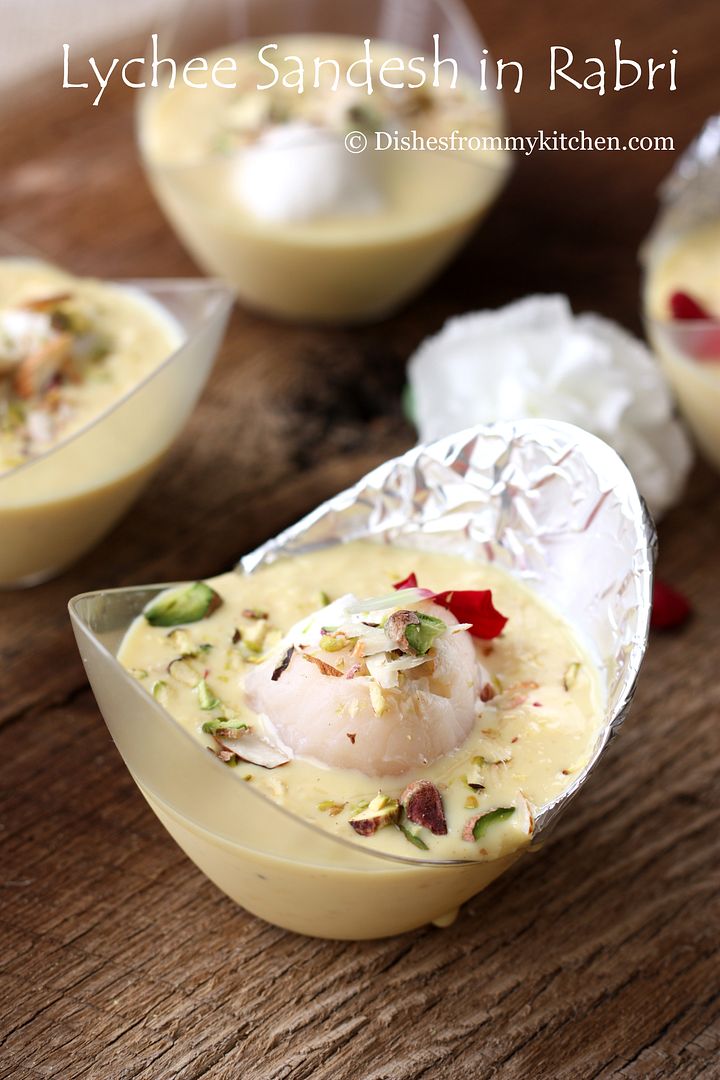 Here is tapioca dessert which I have posted earlier using Lychee and other tropical fruits
" Thai Tapioca Pudding "

- This dessert is so light and healthy with all good nutrients of fruits which are perfect for hot summer nights

...
Ok coming to the recipe, this is a rich and wonderful dessert.

Even though it's little bit time consuming it's really worth the try.

I made this after a loooooong time, even I can say few years.

This recipe has two parts one is Rabri and another one is Sandesh which is stuffed in Lychee.
What is Rabri?
Rabri is condensed milk based dish made by boiling the milk on low heat for a long time until it becomes dense and changes its color to pinkish. Sugar, spices and nuts are added to it to give it flavor. It is chilled and served as dessert. Rabri is the main ingredient in several desserts.
**** Here are some of my Rabri based desserts which I have posted earlier try them I am sure you will love it.
"Mango Rabri "

- This is another excellent combination that you will fall in love in first spoon itself :)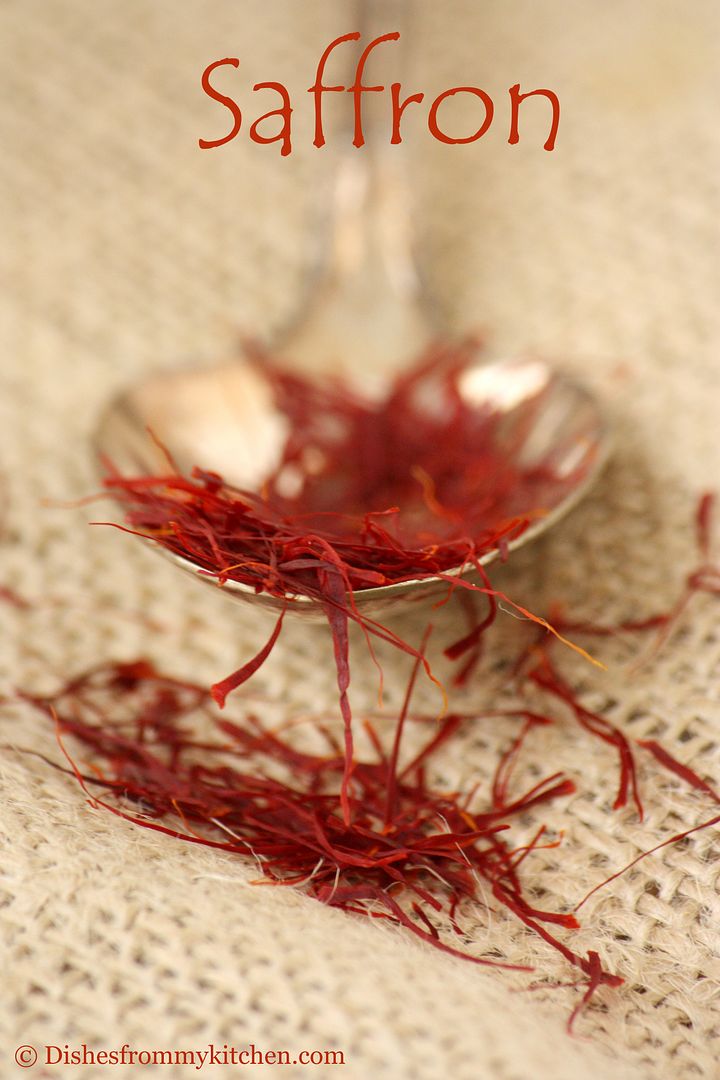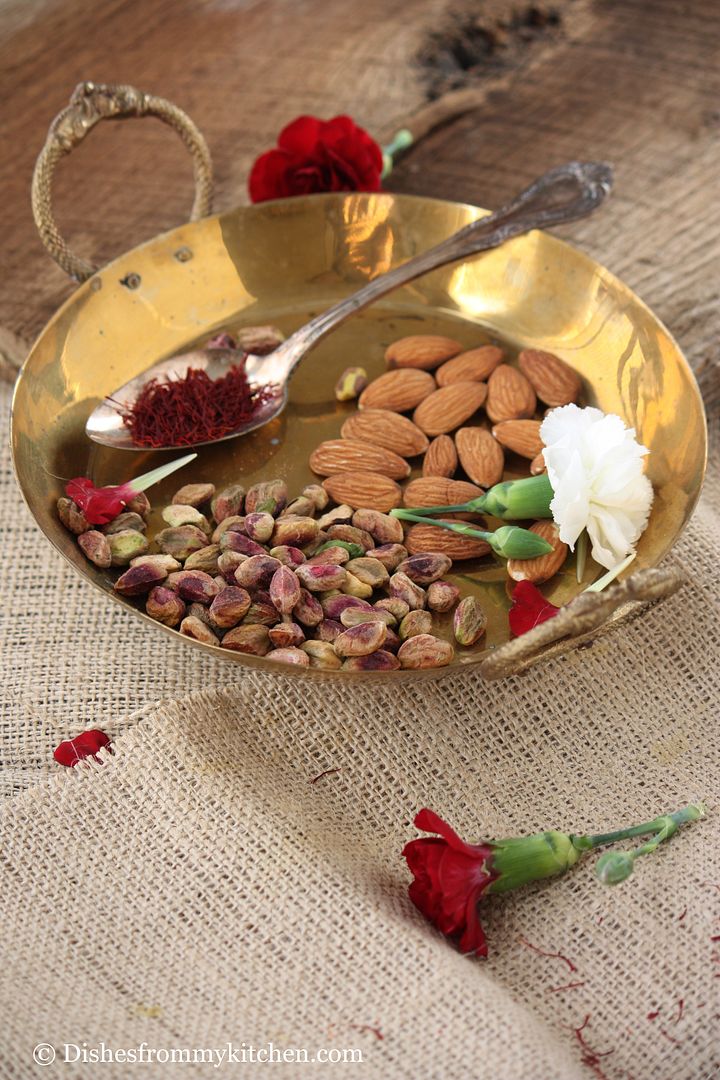 What is Sandesh?
Sandesh is a typical Bengali dessert.

The most common way of making the Sandesh is with the use of cottage cheese. Cottage cheese (chhena) is the solid form which is separated by curdling milk.

It is basically prepared by tossing the Indian cheese (chhena) lightly with sugar over low heat. That mixture is flavored and nuts are added, now the mixture is shaped based on the moulds. The majority of these moulds are carved out of stone, though some may also be carved from wood.
The recipe which I am posting today is the combination of above all. Don't you think it is awesome????

It's divine...we enjoyed the treat and hope you all enjoy my virtual treat.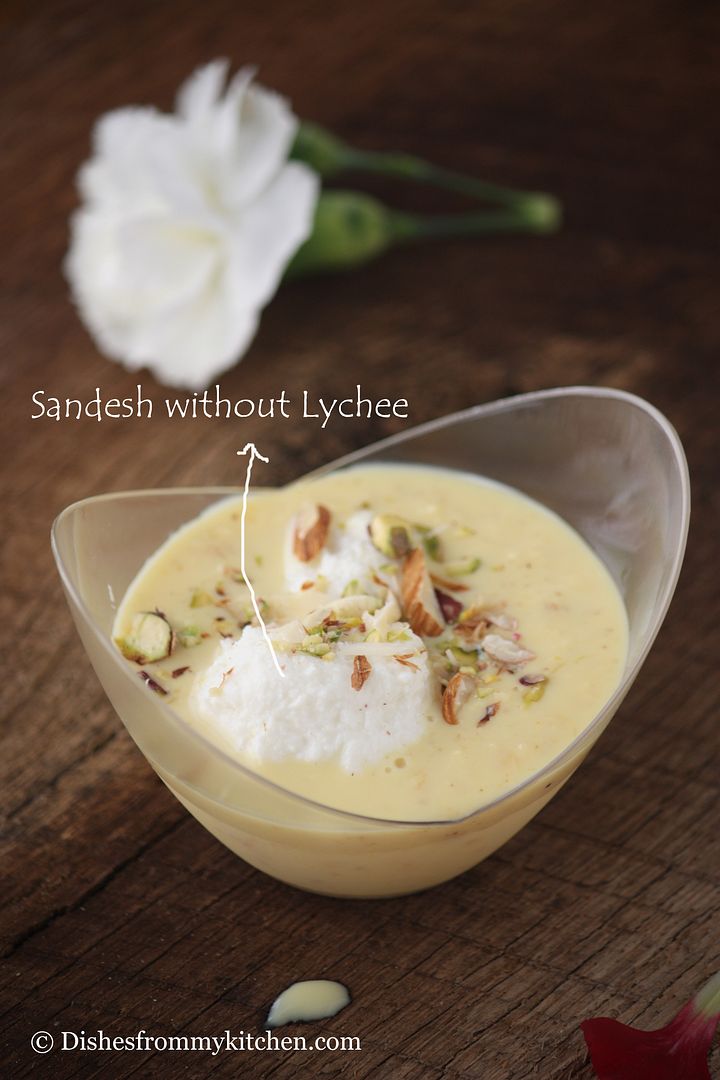 LYCHEE SANDESH IN RABRI
Ingredients for Sandesh:
Lychee - 1 tin ( 10 to 15 lychees peeled and destoned)
Whole Milk - 1 litre
Sugar - 4 tsp
Water - 2 tbsp
Citric acid - 1/4 tsp
Cardamom - 1 pinch
Ingredients for Rabri:
Milk - 1 1/2 litre
Bread - 1 slice
Sugar - 1/4 cup
Almonds - 10 sliced or chopped finely
Pistachio - 10 sliced or chopped finely
Cardamom powder - 2 pinches
Saffron strands - few dissolved in little Milk.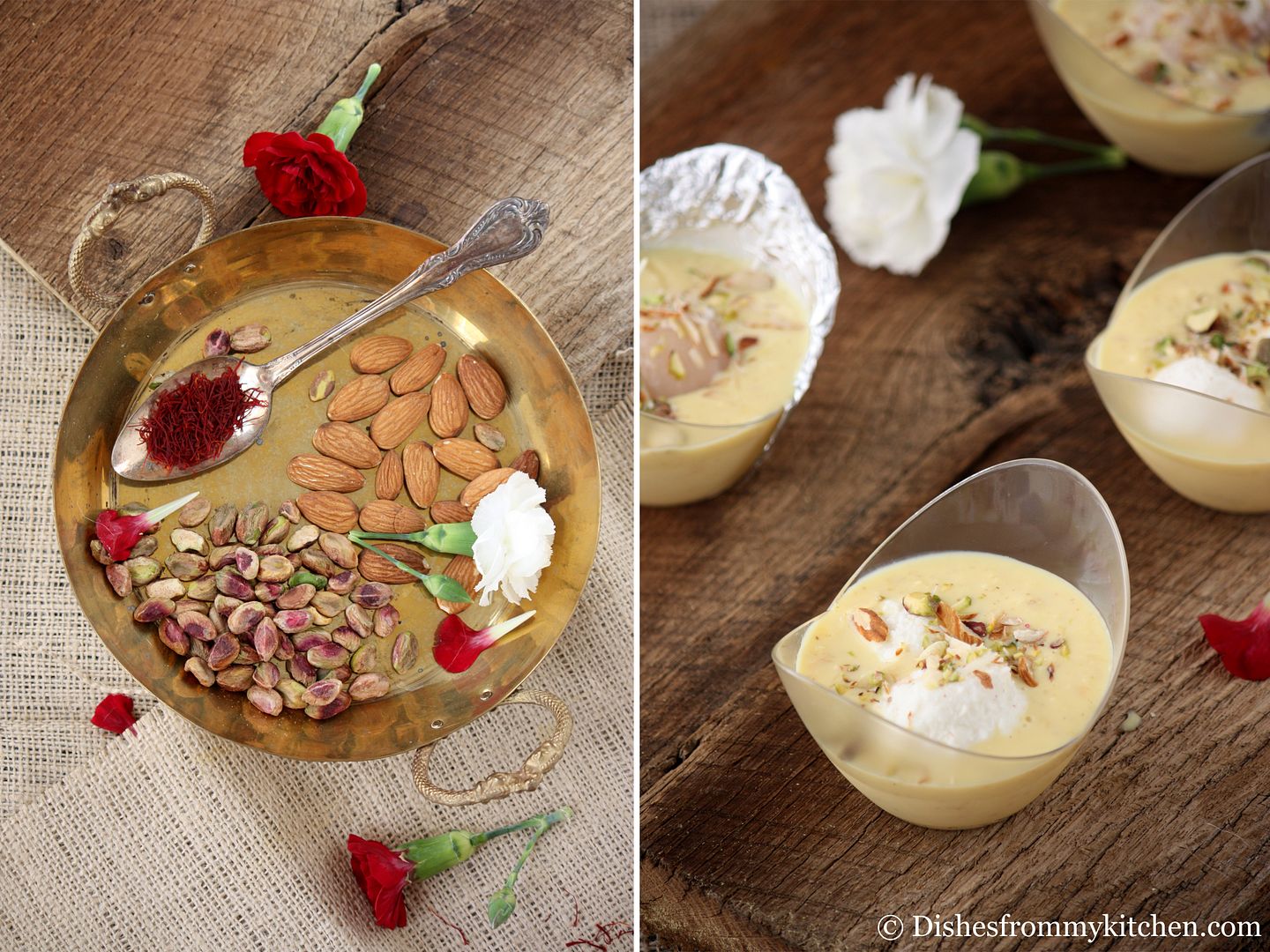 To Prepare Sandesh:
1.

Bring the milk to a boil.
2. Add citric acid dissolved in a little water, continue to boil till the milk curdles.
3. Strain the Paneer (cheese) by draining excess water and allow it to cool.
4. Put the Paneer and sugar in a blender and churn to obtain a smooth paste.
5. Add this paste to a pan and fry slightly (for 2 minutes) switch of the flame and now add the cardamom.

Let this mixture cool completely.
To Prepare the Rabri:
1. Boil milk in a heavy bottomed vessel. Keep stirring continuously till it is reduced to 3/4 th the quantity.
2. Add sugar and stir till it is dissolved.
3. Now churn the bread in a blender by adding 2 tsp of milk.
4. Add this to the milk mixture followed by cardamom and saffron.

Bring to one boil.
5. Remove from heat and allow it to cook completely. Once it is cooled add the chopped nuts reserving few for garnishing on the top.
Refrigerate at least for couple of hours or until you are ready to serve.
How to serve:
1. Stuff Sandesh in fresh or tinned Lychee.
2. Put the stuffed lychees in Rabri.

Garnish with Chopped nuts.

Serve Chilled :)
Enjoy Lychee Stuffed Sandesh with Rabri !!!

You will be in heaven :)