>> Thursday, April 19, 2012 –  bean salad, easy sprouts salad, How to sprout, moong bean salad, moong sprouts, mung bean salad, mung bean sprouts, mung salad, Salads, sprouted mung salad, sprouts, sprouts salad
Hope you all enjoyed my last post How to Sprout??? . I am happy to see the mails that few of you tried and found the post very helpful. I also gave so many links in my past post for the Salads using sprouts. Today I am posting different combination of Salad using sprouts. With simple ingredients here is delicious and healthy salad. This Salad is quick with very simple seasoning. If you like sprouts then I am sure you will love this Salad
:)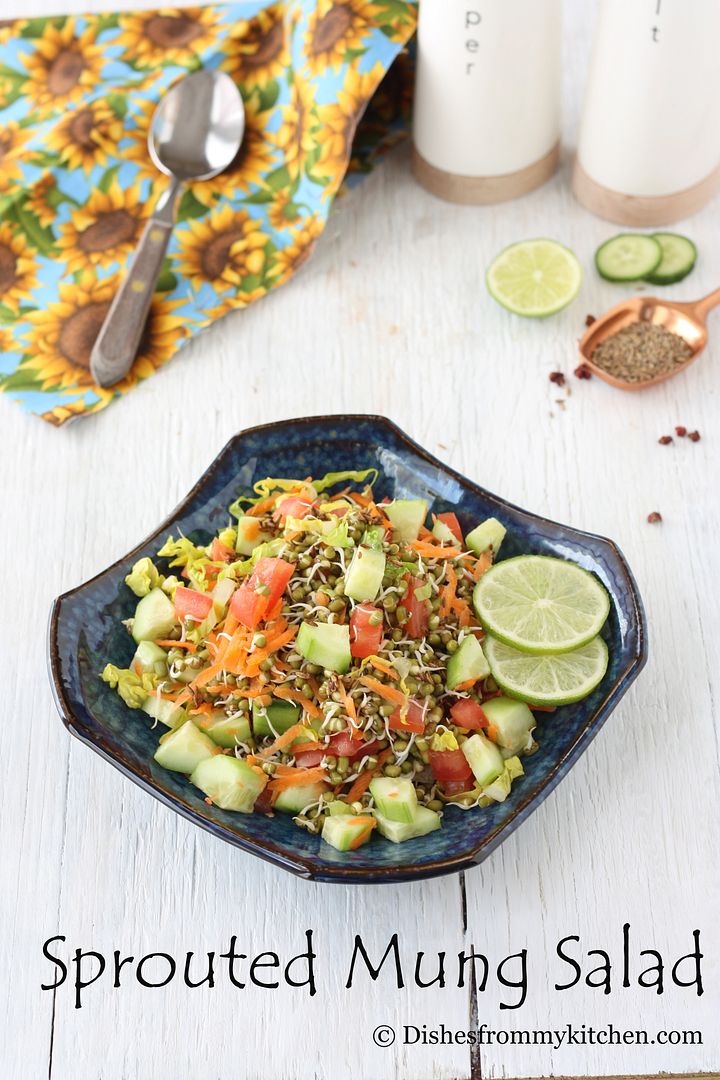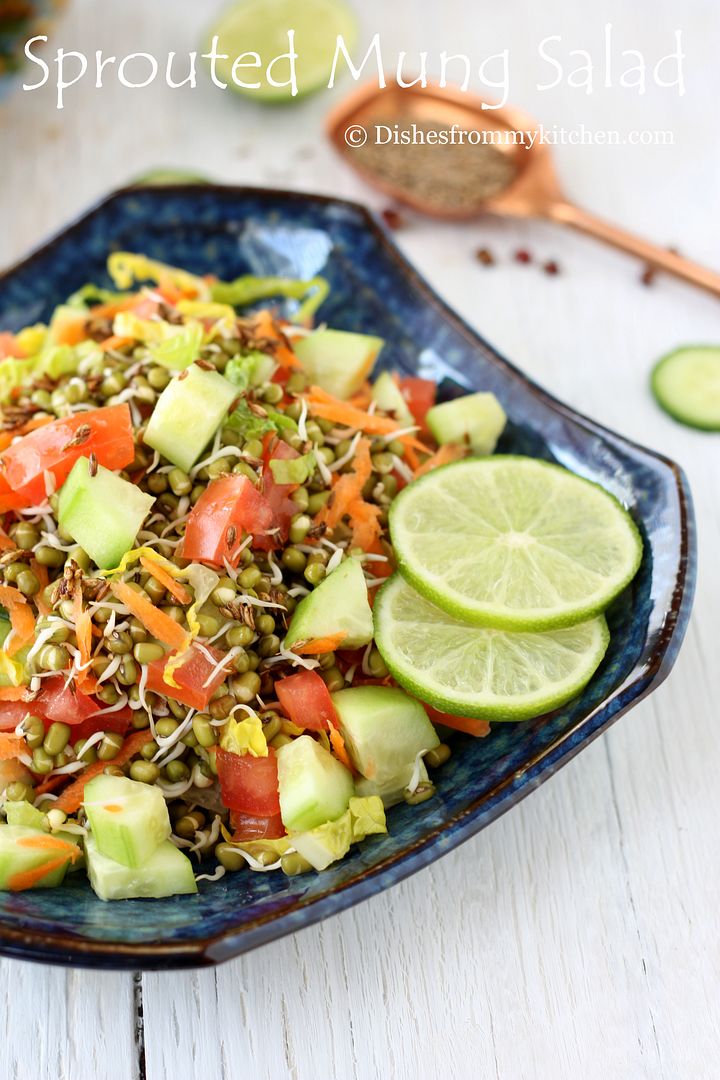 SPROUTED MUNG SALAD
Ingredients:
You can add the below listed vegetables and fruits as per your liking or Preference.
Lettuce - 1 cup
Cucumber - 1/4 cup cubed (deseed)
Tomato - 1/4 cup cubed (deseeded)
Pineapple - 1/4 cup cubed
Carrot - 1/4 cup grated
Coriander leaves for garnishing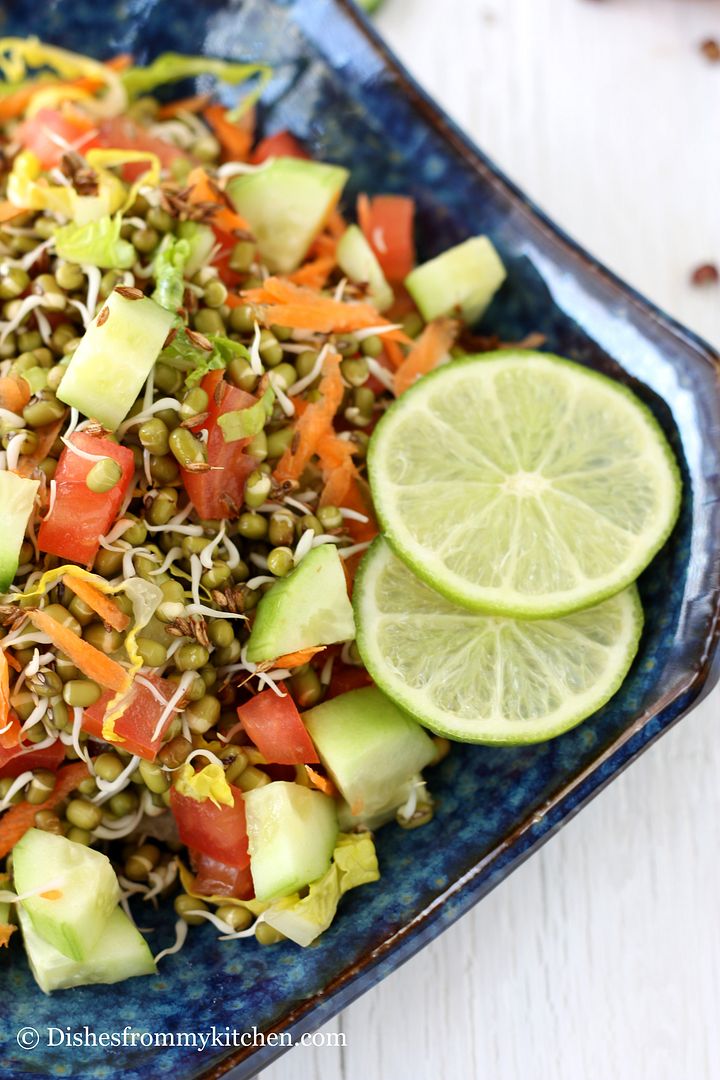 For seasoning :
Oil - 1/2 tsp
Cumin seeds - 1/2 tsp
Pepper powder - 1/2 tsp
Salt as needed
Lemon juice - 1/2 tbsp (or as needed)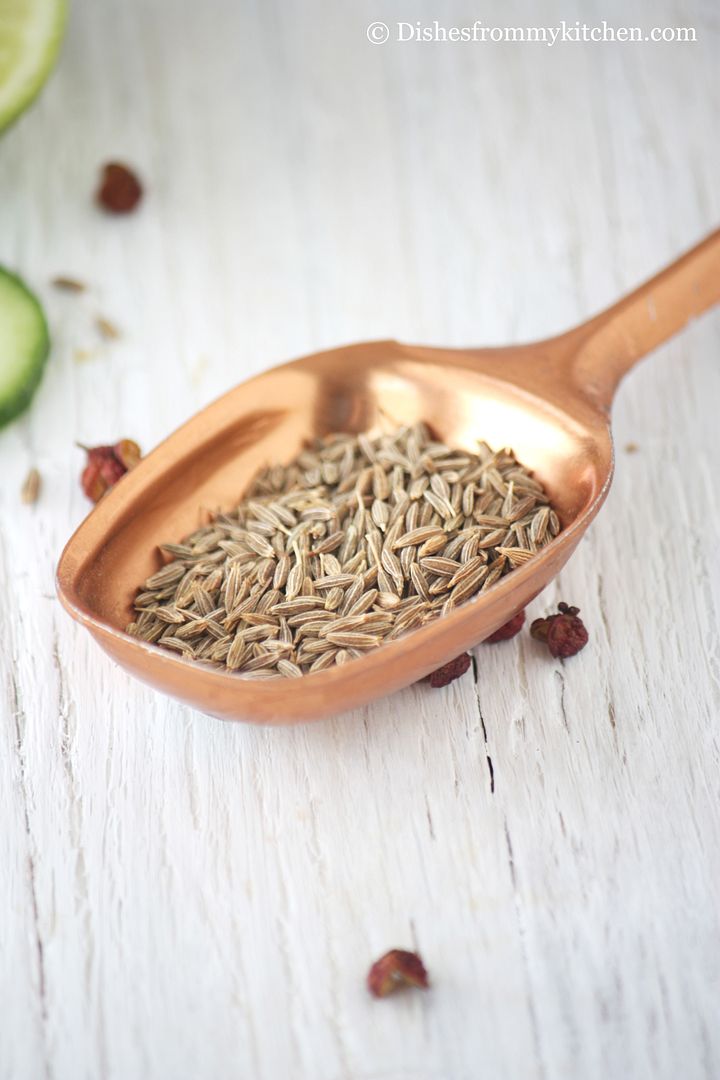 Method:
1. Mix all the above ingredients (except the seasoning item) in the bowl.
2. Heat oil in a small ladle, add the cumin when it crackles, remove from the flame and add to the salad mixture.
3. Now add pepper, salt and lemon juice.
4. Give it a nice toss and garnish with coriander leaves.
5. Serve chilled or in room temperature.
Enjoy the healthy and delicious salad !!!