>> Thursday, April 5, 2012 –  chocolate hazelnut brownie, cupcake, easy brownie recipe, easy nutella recipe, few ingredient brownie, mini brownies, nutella brownies, nutella cupcake, nutella recipes
Anything made with Nutella is yummy. Yes this small little nutella brownies is no exception. This is so easy that you can make in no time with just 4 ingredients. The crispy outer and gooey center will sure be a hit among everyone. This recipe does not require any fancy equipment. Whip, bake and enjoy!!!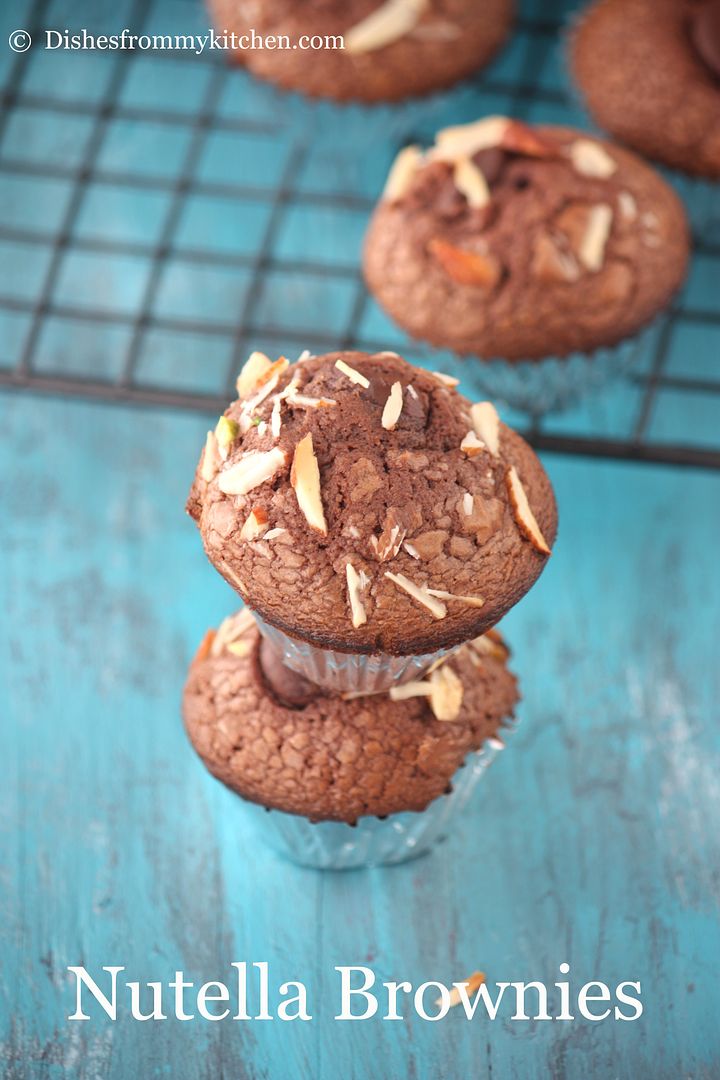 Nutella Brownies
Yields - 12 Mini Brownies
Recipe adapted from - Desserts 4 Today ( with minor changes)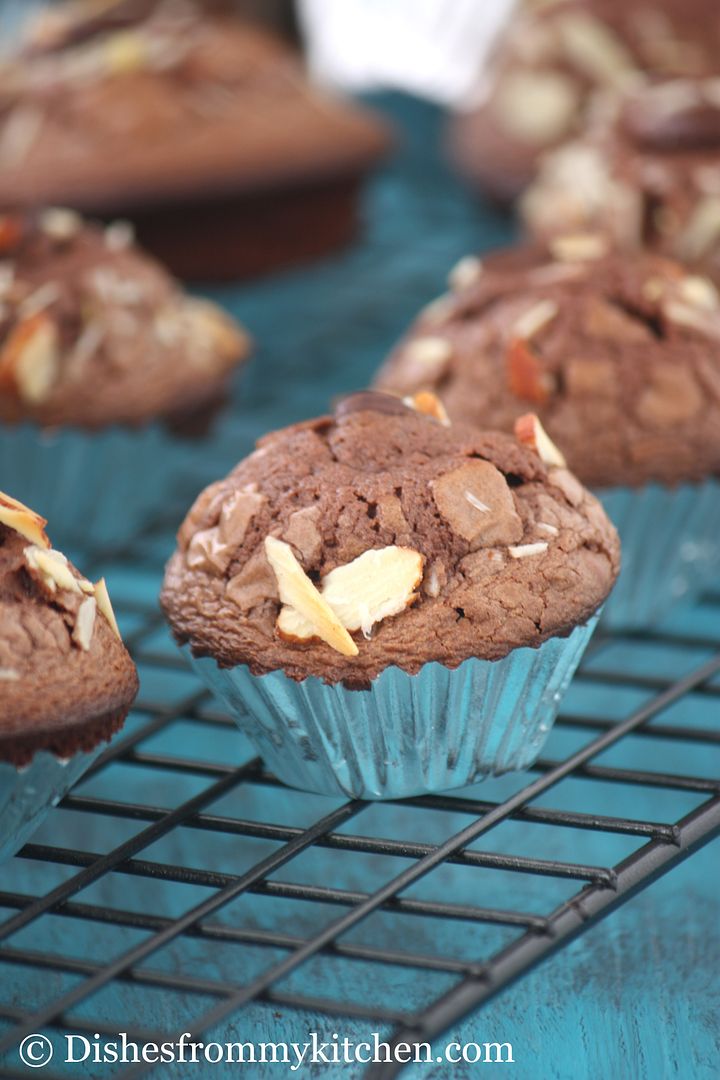 Ingredients:
Nutella Spread - 1/2 cup
Egg - 1 large
All purpose flour - 5 tbsp
Chopped hazelnut or Almond - 1/4 cup (chopped)
Chocolate chip - 12 (My own preference)
Vanilla essence - 1/2 tsp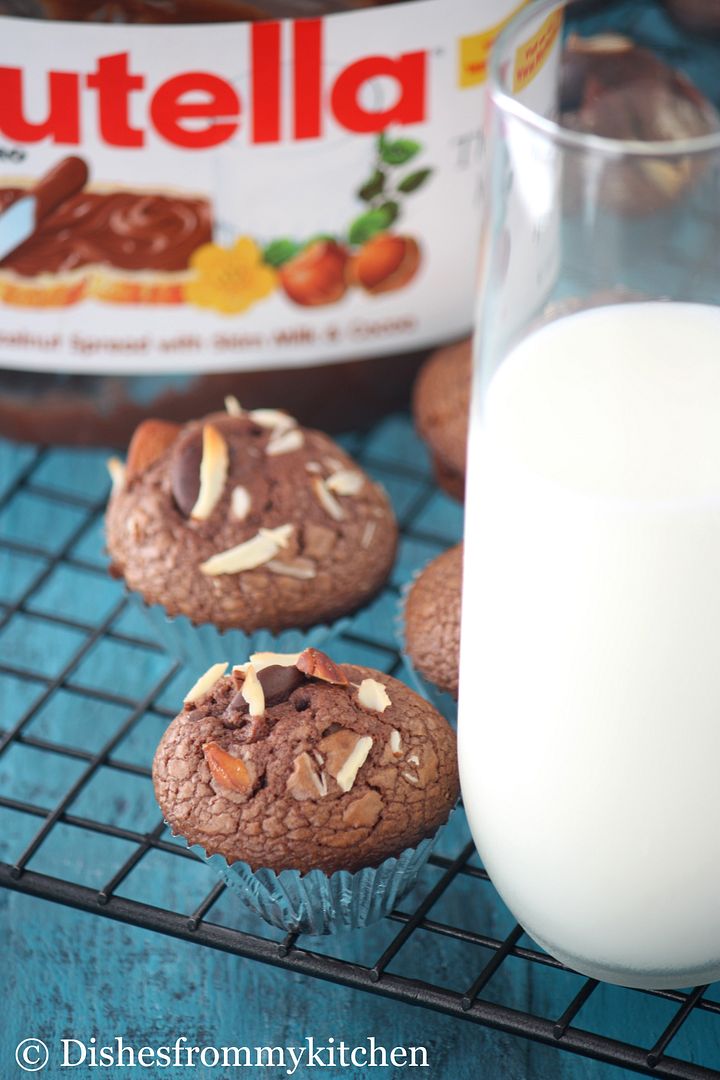 Method:
1. Preheat the oven to 350 degree f.
2. Line 12 mini cupcake muffin tray with the liner.
3. In a bowl put the nutella, egg and whisk smoothly.
4. Add the flour and Vanilla essence, Whisk until they are blended well.
5. Spoon the batter in the prepared muffin tins to 3/4th. Sprinkle with the chopped nuts.
6. Insert a chocolate chip in each one.
7. Bake in the preheated oven to 11 to 12 minutes. Set aside in the rack to cool completely.
8. Enjoy warm brownies with cup of Milk!!!!