>> Friday, September 7, 2012 –  banana bread, cinnamon toast, easy breakfast with nutella, easy cinnamon toast, no bake banana bread, nutella banana bread, nutella toast, nutella walnut toast, walnut cinnamon toast
I am exited to share our favorite sandwich/toast today.

This wonderful combo is the easiest thing to do and the tastiest one to eat.

No one can resist the heavenly taste of Nutella.

The combination of banana, cinnamon and walnuts to Nutella, oh my mouth is watering while writing now.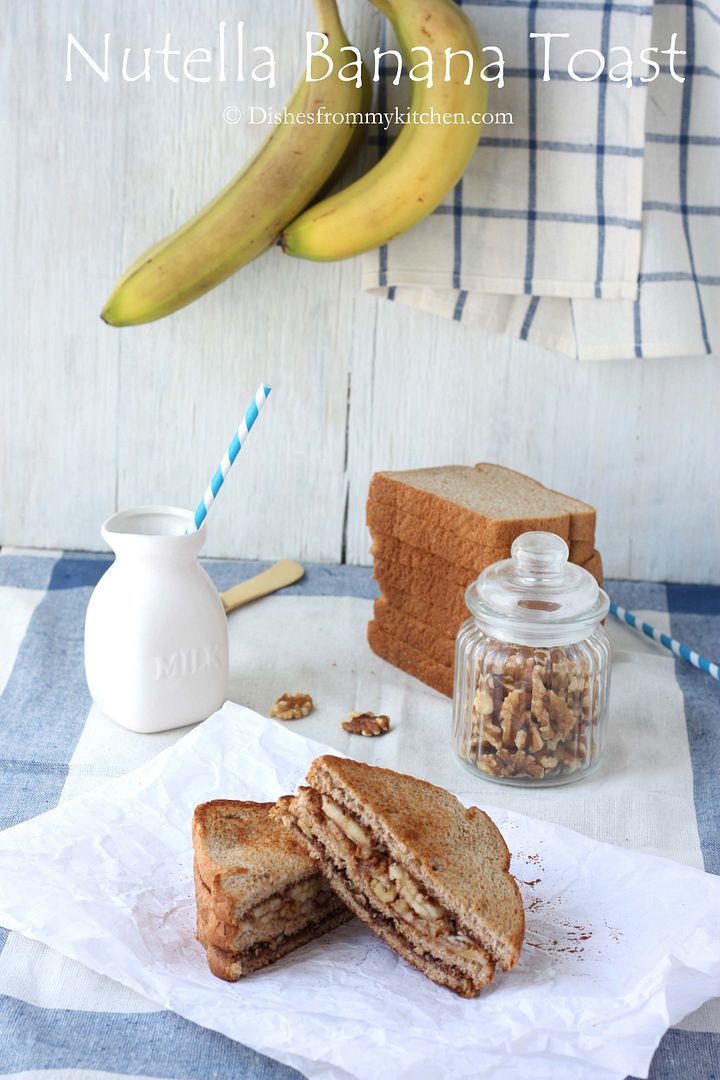 This is great for breakfast or anytime snack.

Kids as well as Adults will absolutely fall in love with this.

I am sure you will feel the lovely texture and taste in every bite.

Try this you will surely love this combo :)
If you love Nutella here are few for your glance...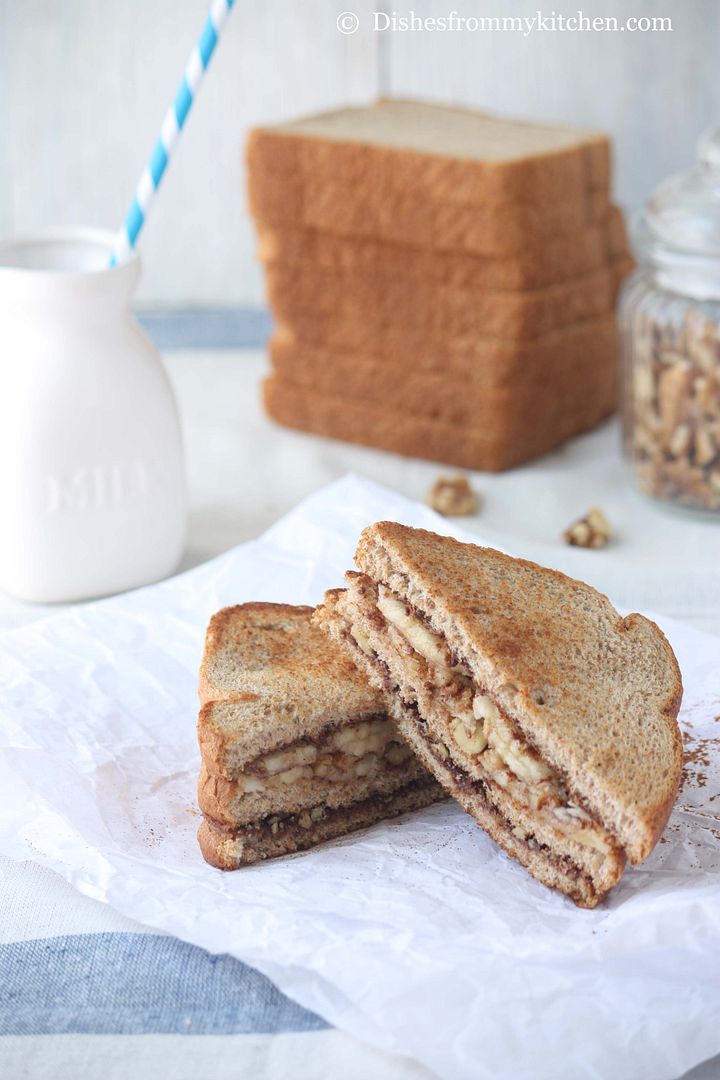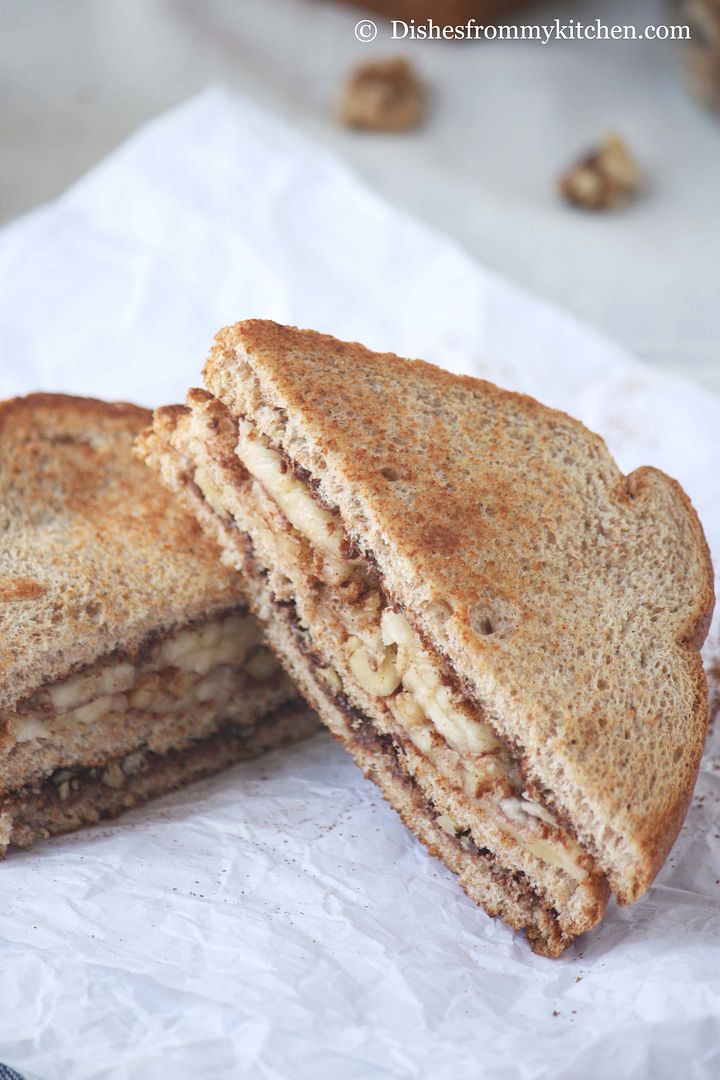 BANANA NUTELLA TOAST/SANDWICH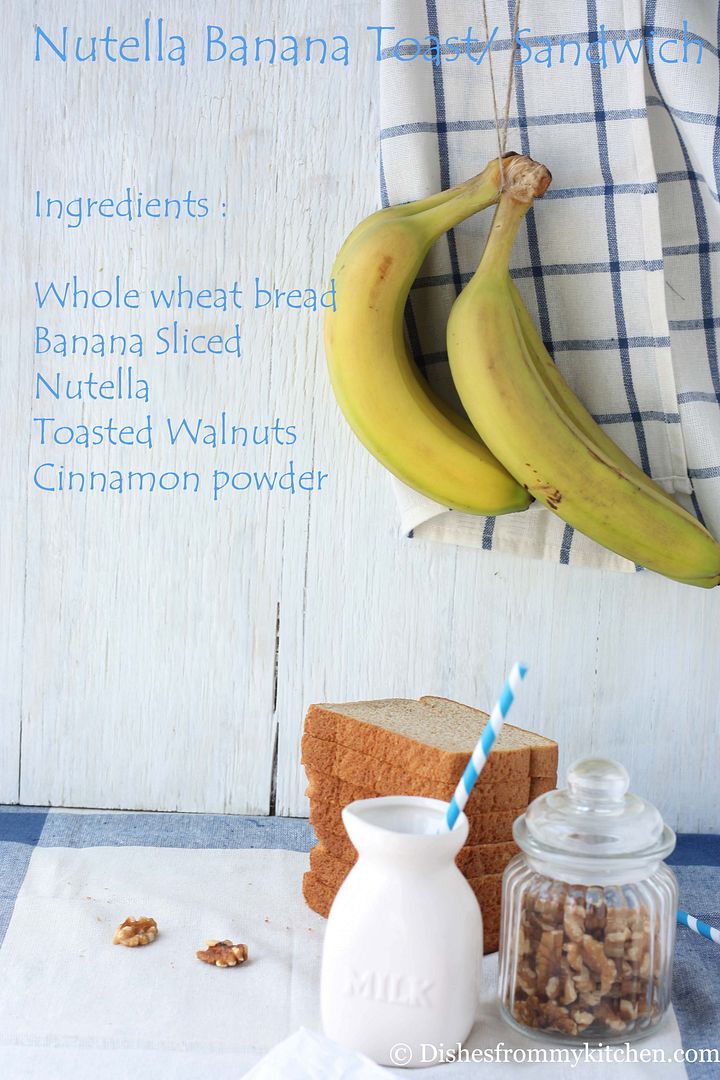 My note for this Sandwich:
1.

I personally prefer whole wheat Bread for this Toast/Sandwich.
2. If you want to make this sandwich tastier you can toast the bread in brown butter or butter to nice golden brown.

Then follow the same procedure.

I personally skip this step :(