>> Thursday, September 20, 2012 –  banana mango smoothie, banana smoothie, healthy smoothie to start the day, mango smoothie, mango strawberry smoothie, strawberry smoothie, tropical berry smoothie, tropical smoothie, yogurt smoothie
There is nothing like a delicious breakfast smoothie to help and give your body a real boost.

Go ahead try this smoothie with the blend of tropical fruits and strawberries. You will love this delicious and healthy fruit smoothie !!!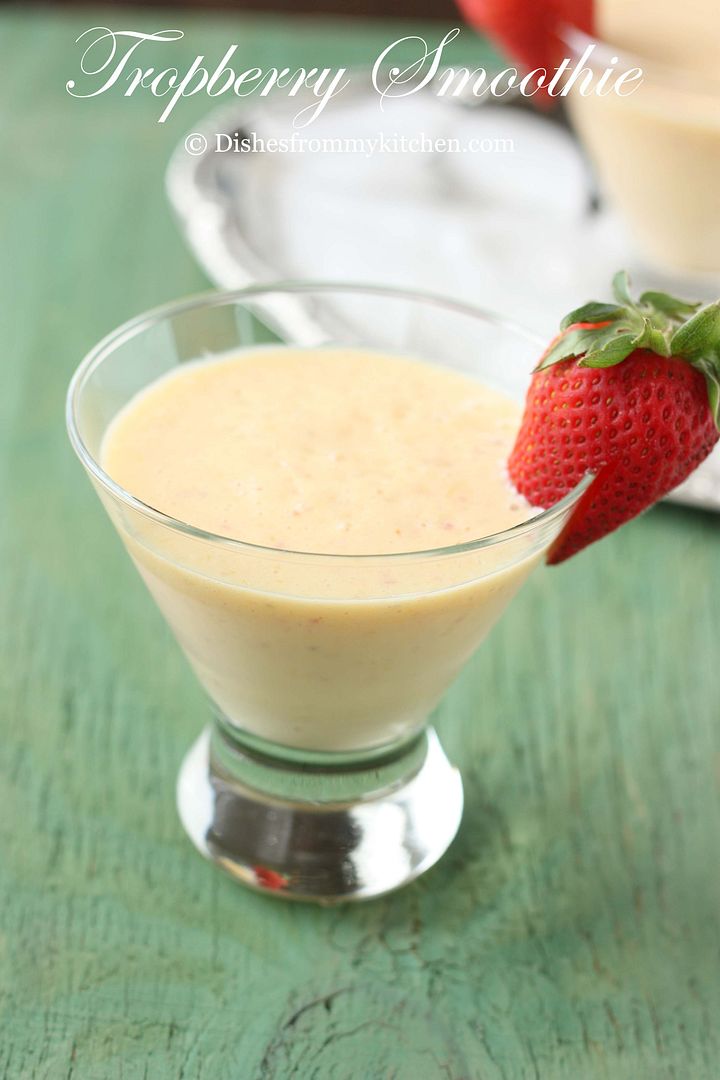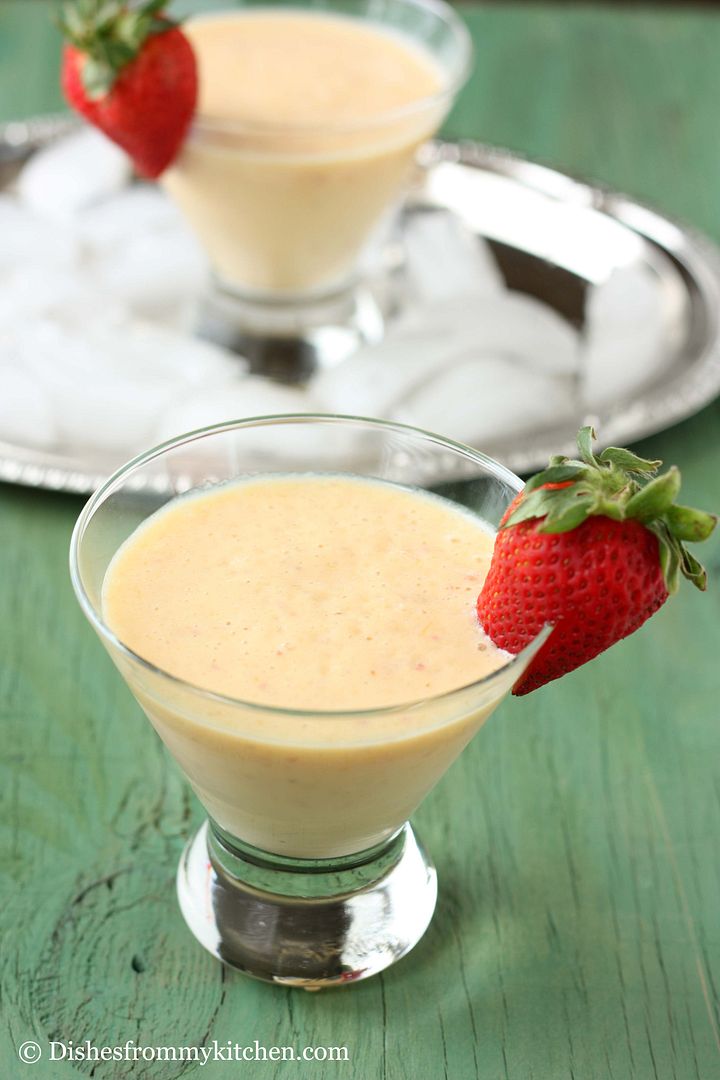 Ingredients:
Banana sliced - 1/2 cup
Mango cubed - 1/2 cup
Strawberry - 4
Yogurt - 1 cup
Milk - 1/2 cup
Ice cubes - few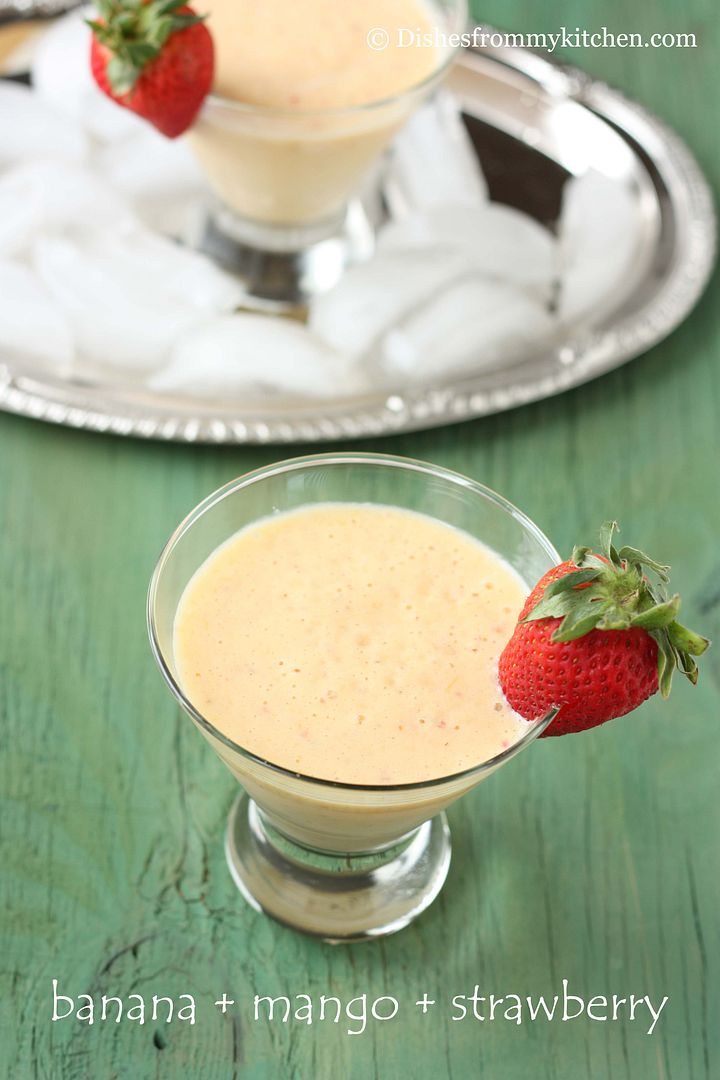 Method:
1. Blend all the above ingredients in the blender until they are smooth.
2. Serve Chilled....Silky smoothie is ready to start you day.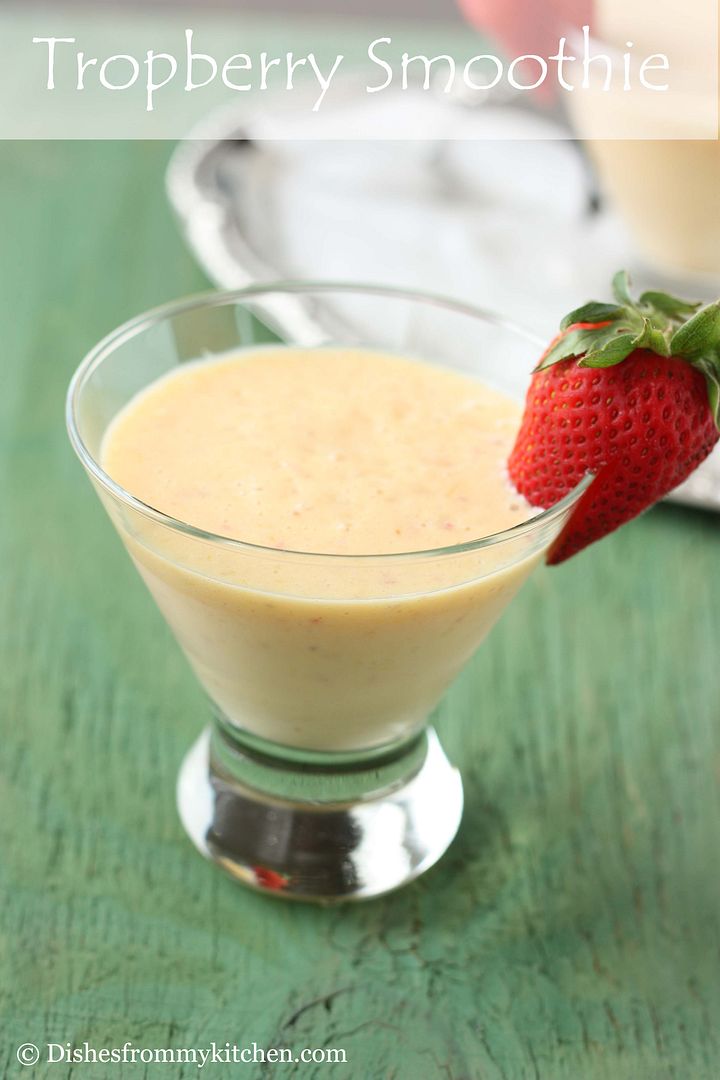 Note:
1. Since my banana and mango was super sweet I did not add any sweetener.

If you think it is not sweet enough add 1/2 tbsp of honey and blend it again. 2. If you think the smoothie is too thick for you add little extra milk according to your liking.
Serve chilled.