>> Monday, August 1, 2011 –  badam pisin, bite size desserts, edible gum, jelly drink, Milk drink, Milk sharbath, Nannari, paal sarbat, ramanathapuram, ramnad, sarbath, sarsaparilla, sharbath, Thirst quenchers/ Milk shakes
Paal sharbat which is not only cool drink it also cools your body. Paal is the Tamil name for Milk. Sharbat/Sherbet/sarbath is a popular Middle Eastern and South Asian drink. So the paal sharbat/Milk Sharbat which I am posting today is Milk + Flavoring. The 2 important ingredients used in making this sharbat are

Badam Pisin/Edible Gum
Nannari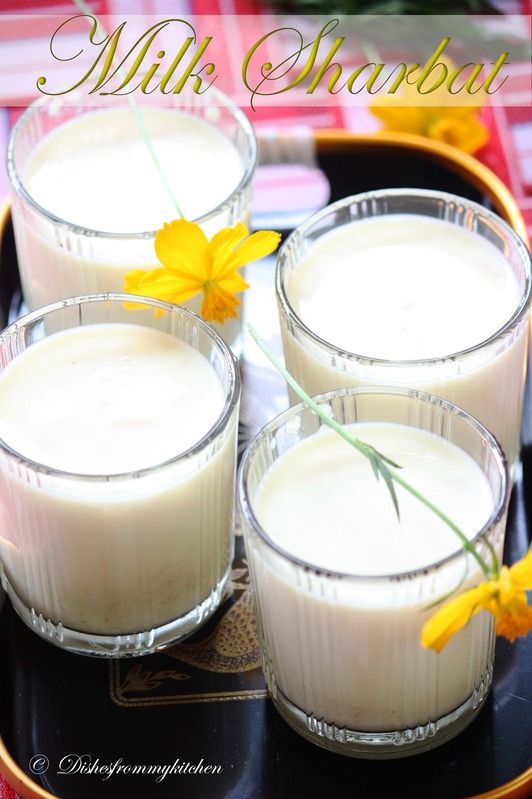 Milk+Badam pisin+Nannari altogether is great refreshing drink for the summer. This is one of the famous drink that is sold in Ramanathapuram District/ Ramnad. If you are around that place thenyou would have known this.

Let's see a brief about those 2 ingredients before enjoying my refreshing quencher

Badam Pisin/Edible Gum
(you can use any edible gum)

This is an edible gum which looks like Miniature ice rocks. This is used as natural coolant and they are used for making desserts. They should be soaked in water a day before making this. When they are soaked they form like a Gel/jelly substance, this is then used with other flavoring to make wonderful desserts.

Nannari/Sarsaparilla

Sarsaparilla which is popularly called as Nannari is a wonderful herb with natural cooling Property. The concentrate is prepared using Nannari root. The root has a pleasant odor with astringent taste. The syrup is prepared from its root by steam distillation method, then they are mixed with sugar, water and citric acid to give Nannari syrup. This is used as flavoring for many drinks and desserts.

Other than this Paal/Milk sharbat, this Nannari can be made used in combination with water/Soda + lime Juice.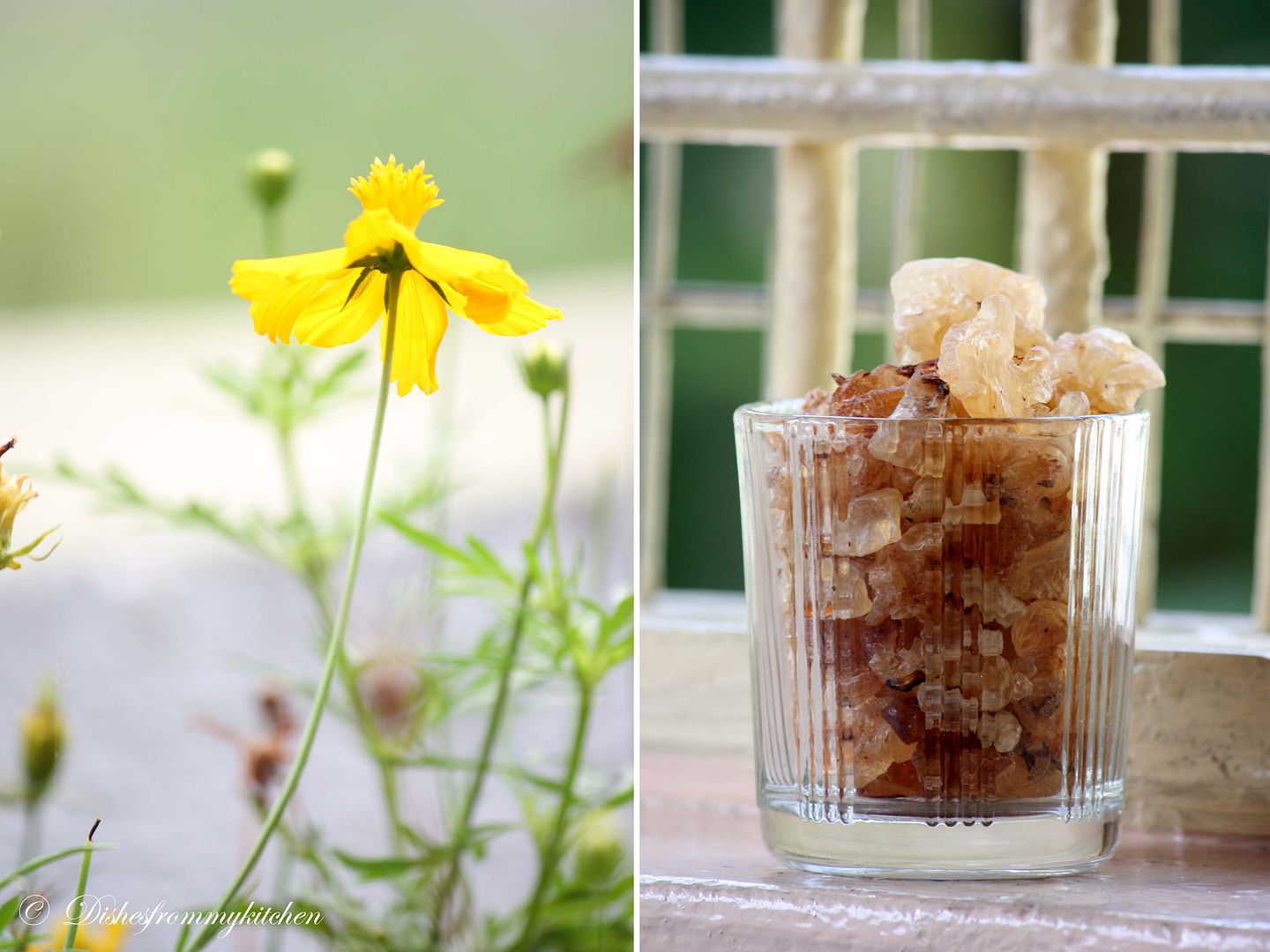 PAAL SARBAT/MILK SHARBAT

Ingredients :

Milk - as needed (Boiled and cooled)
Badam pisin/Edible Gum - just few crystals
Nannari syrup - to taste ( as this has sweet taste you need not add sugar to it)
Some Ice cubes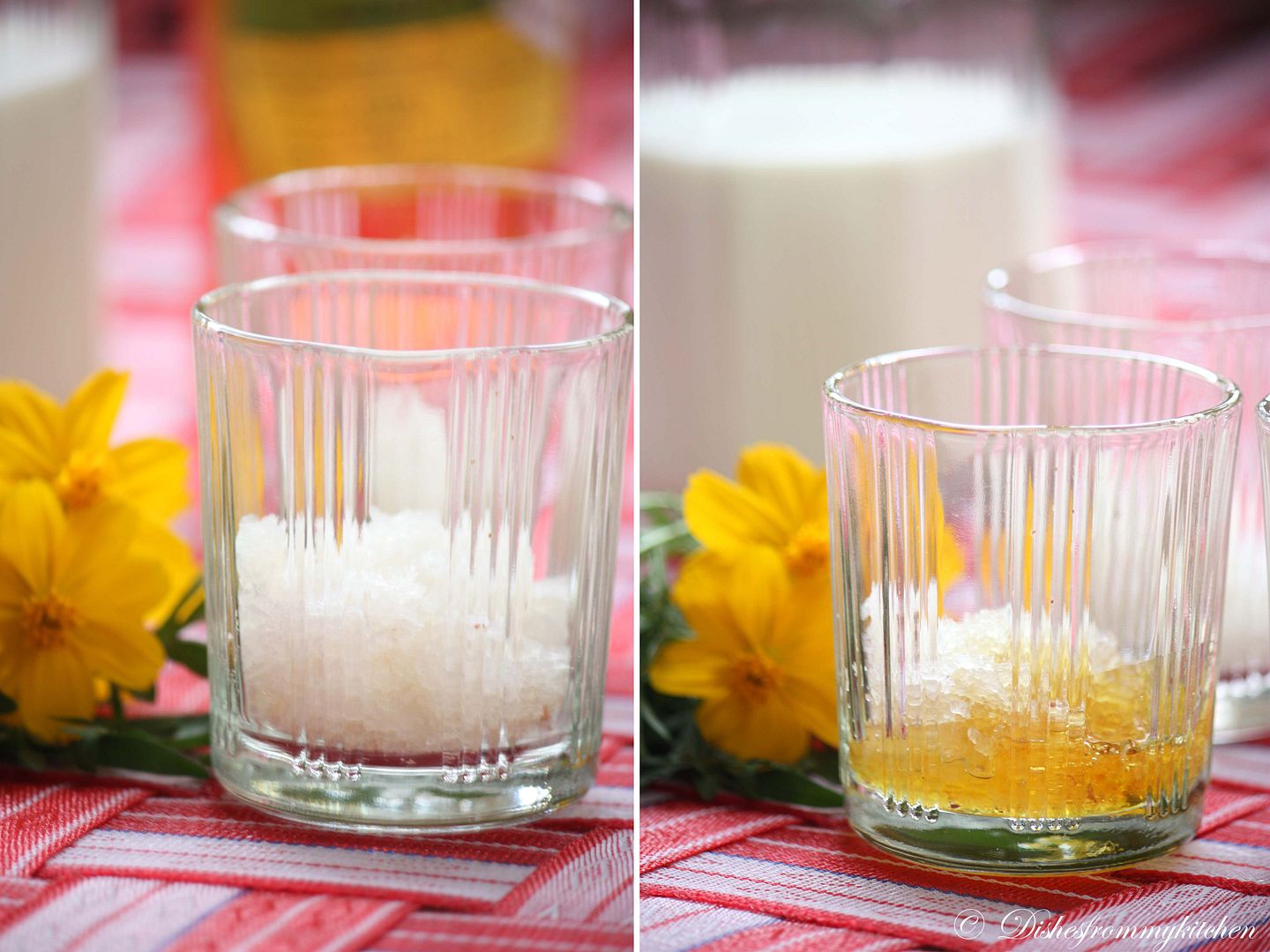 Method:

1. Soak the Badam pisin a day before you are preparing the drink/dessert. At least for 8 hrs. While soaking just put them in enough water. You will see the magic next day.
2. The next day clean to see if there is any bark in it. You can just remove them using your fingers or spoon. Drain and keep it aside for 5 to 10 minutes. Then refrigerate until you use it.
3. While serving take 2 to 3 tbsp of badam pisin in a glass, add the syrup and Milk, shake it using the shaker or give a nice stir. Serve with few Ice cubes.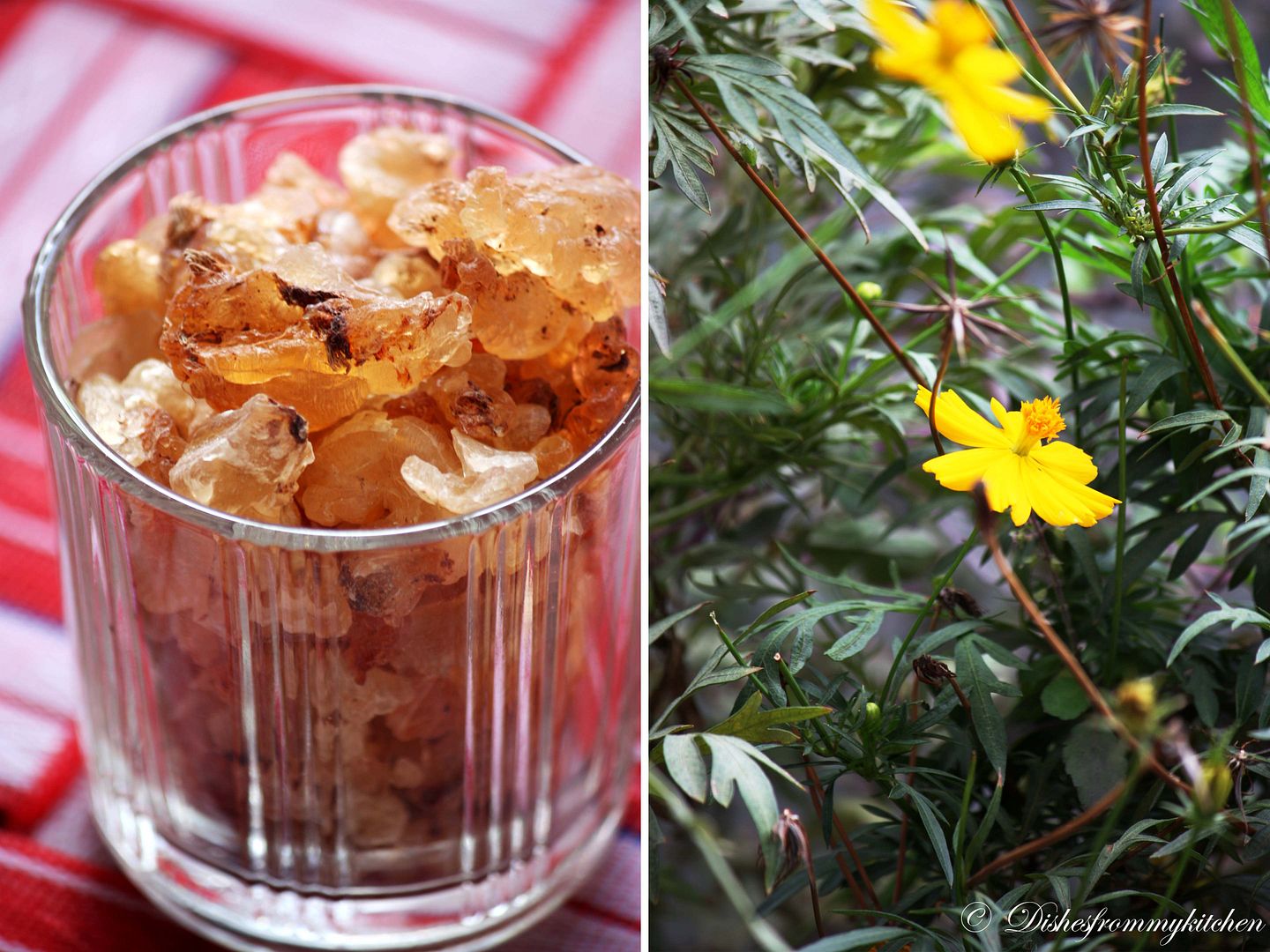 Note:

You can use any kind of edible gum which is available in market in place of Badam pisin.

Enjoy this summer cooler and stay tuned to enjoy another refreshing Post :)