>> Tuesday, August 30, 2011 –  Bengal gram dessert, besan boondi laddu, besan laddoo, boondi, Boondi Laddu, Dessert, festival recipe, ganesh chaturthi, Indian Sweets, laddu, traditional indian sweet, vinayaka chavithi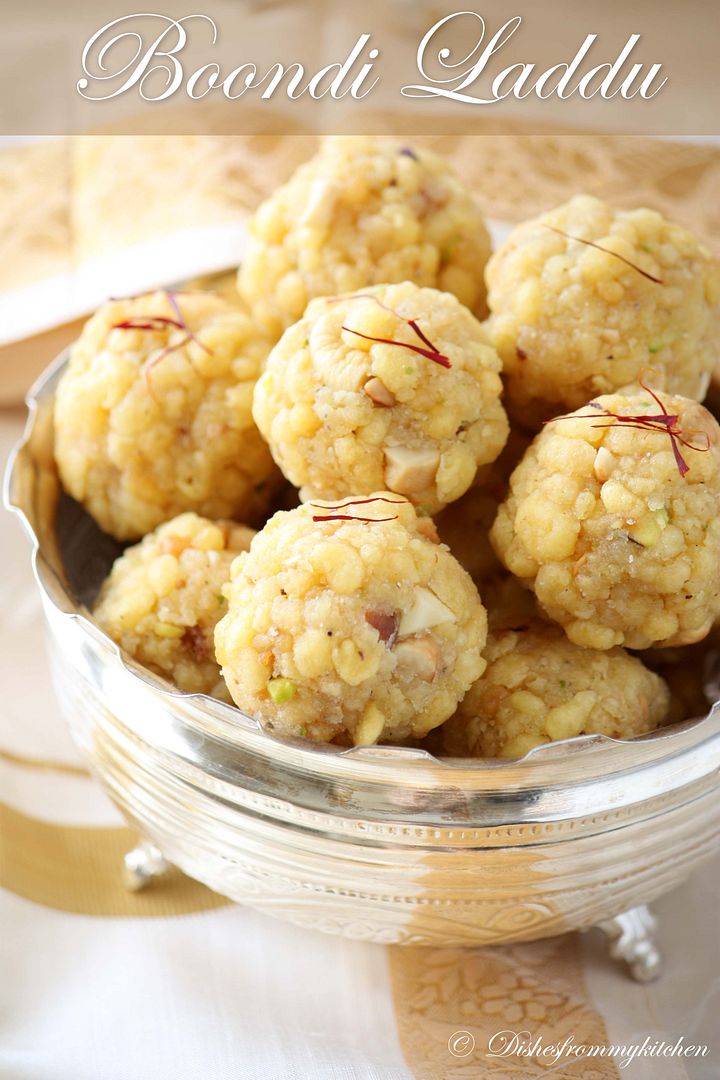 BOONDI LADDU

Ingredients:

Yields - 15 medium size Laddus

Besan - 1 cup
Sugar - 1 cup (If you like more sweet add 1/4 extra)
Water for making sugar syrup - 1/2 cup
Cardamom - 6 to 7 powdered
Pistachio - 6 to 7 finely chopped
Cashews - 10 finely chopped
Ghee - 3 tbsp
Water - to mix besan into batter
Oil for deep frying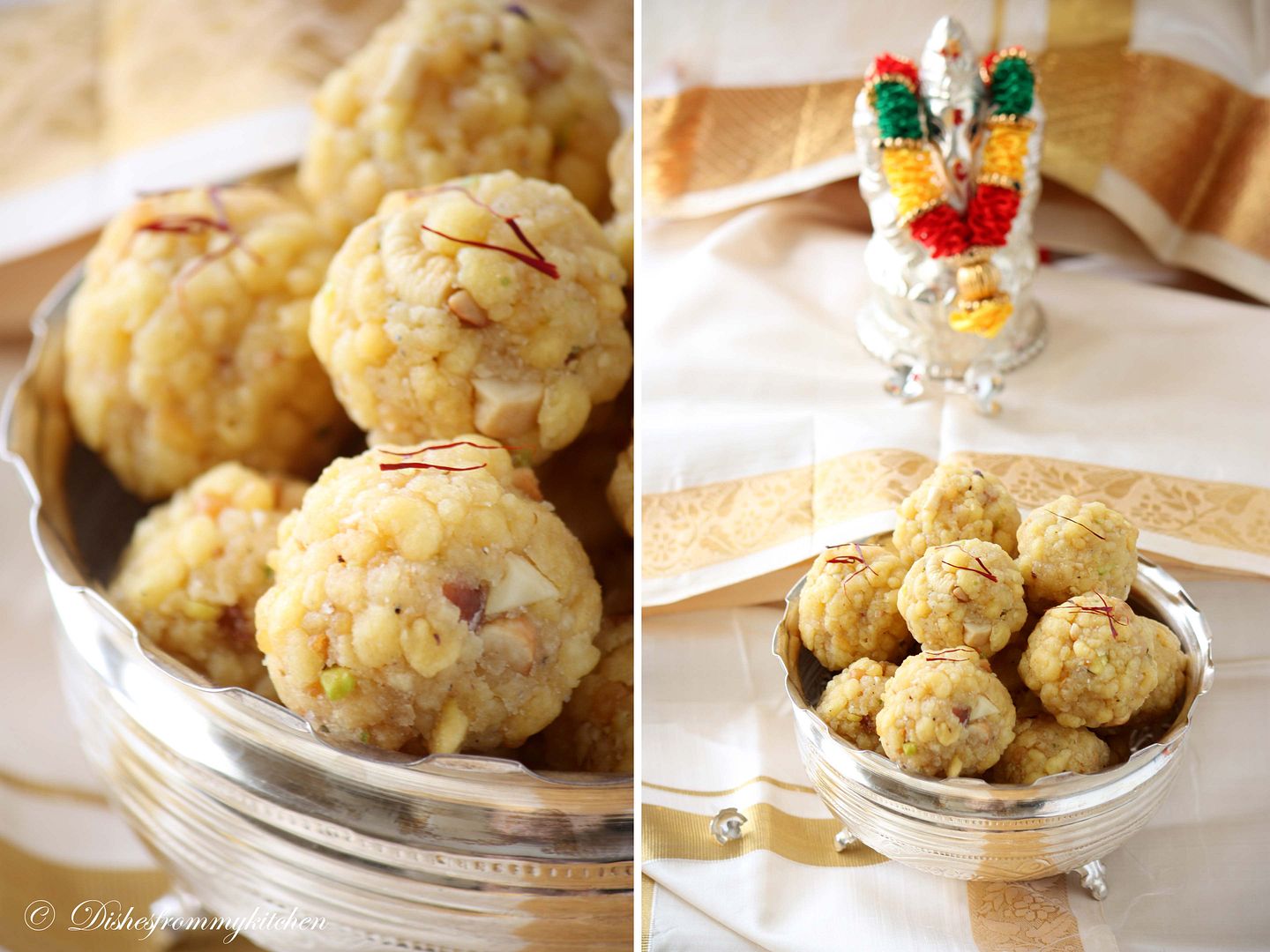 Equipment: If you have Boondi ladle then its good other wise its ok to use poori ladle too which have small holes. But with the poori ladle its bit difficult to get exactly perfect round boondis.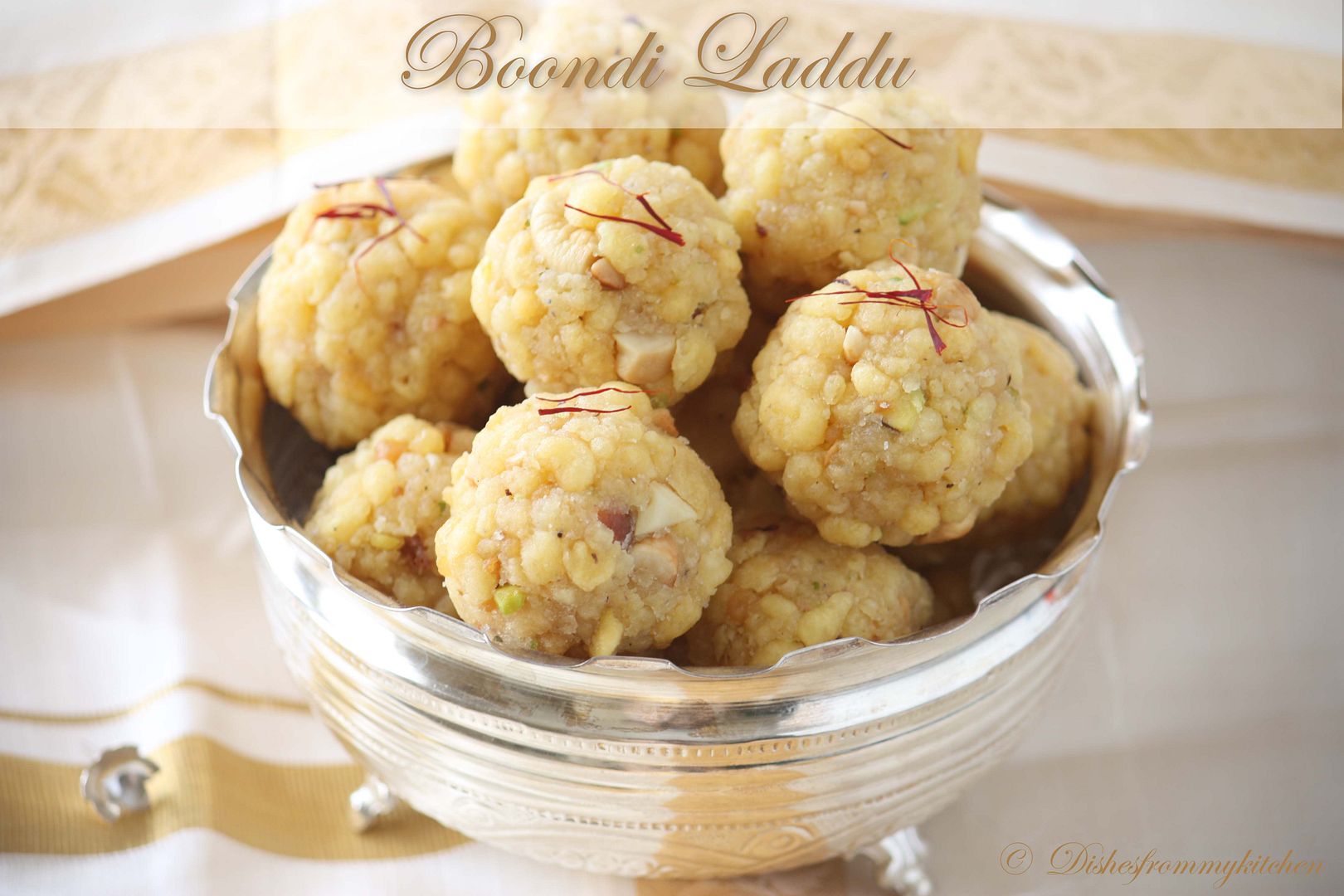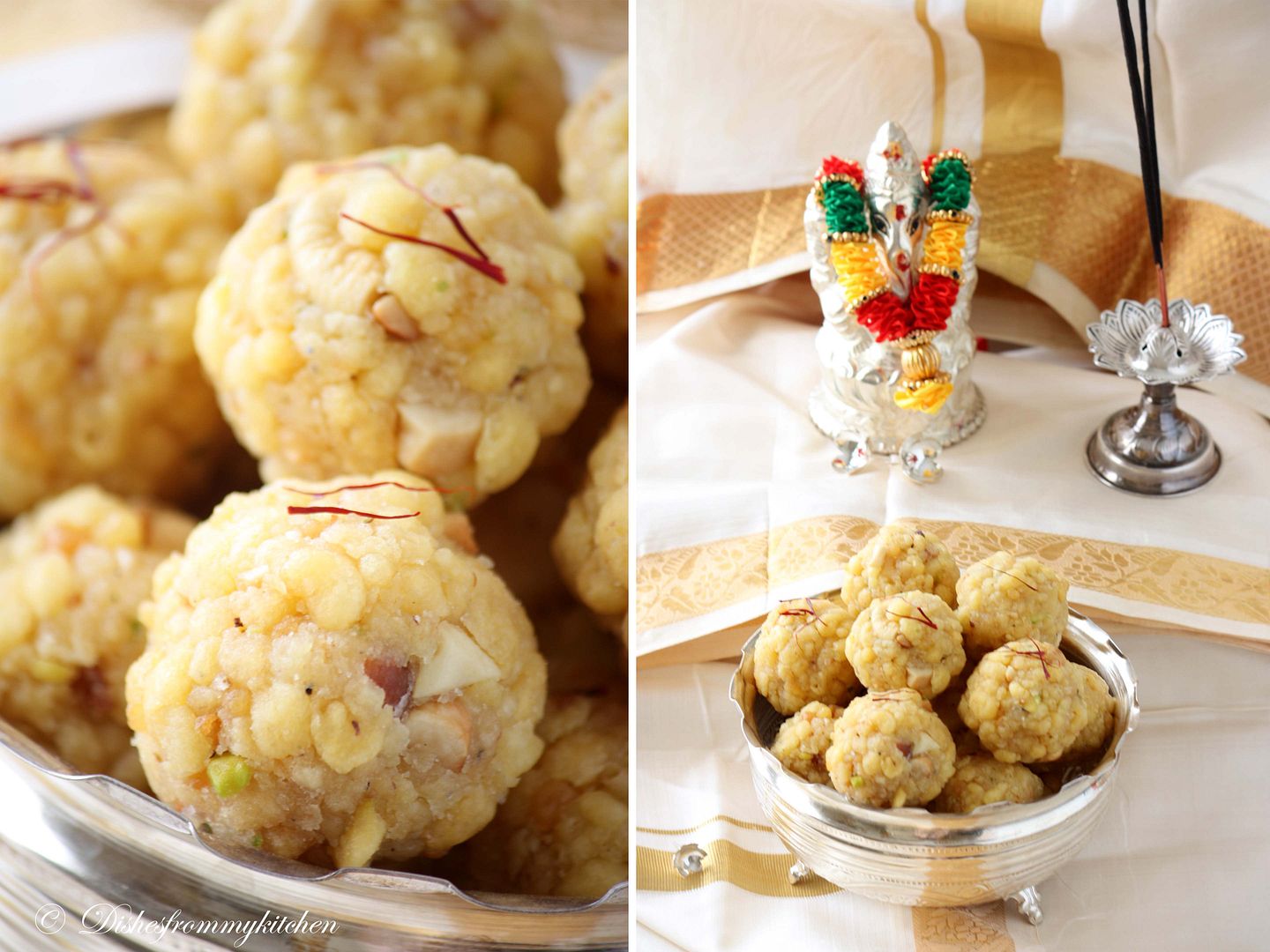 Method:

1. Make a lump free batter by mixing besan and water (water approximately 1 cup). Keep it aside.
2. Add the sugar and water in a wide vessel. Let it boil for some time and switch off when it reaches the one thread syrup consistency. One thread means if you touch the syrup in-between your fore finger and thumb finger it should form 1 thread. At this time you have to switch of the flame and keep it aside.
3. Add the powdered cardamom to this syrup.
4. While sugar syrup is getting ready parallely heat oil in the pan/kadai.
5. Just drop a little batter to check the oil temperature. If the batter comes up immediately and floats then oil is ready for frying the boondi's.
6. Again to check the batter consistency you can simple drop a little batter with the spoon into the oil with 6 inches high from the oil if it immediately falls with perfect round without any tails then the consistency is correct otherwise add little water to batter to get the right pouring consistency.
7. Fry the Cashews in the ghee and keep it aside.
8. Now pour the batter in the Boondi ladle on the top of the oil.
Fry them until light brown color, don't make it crisp. You can check it by pressing a boondi in middle of two fingers if it bounce back without breaking then it is right. Remove them in kitchen tissue.
9. Repeat this until batter is finished. Now add this Boondi's to warm syrup, add the fried cashews, Pistachio.
10. Let this cool for half an hour by the time whole syrup will be absorbed by the boondi's. Now make tight balls out of this mixture. Store them in air tight container.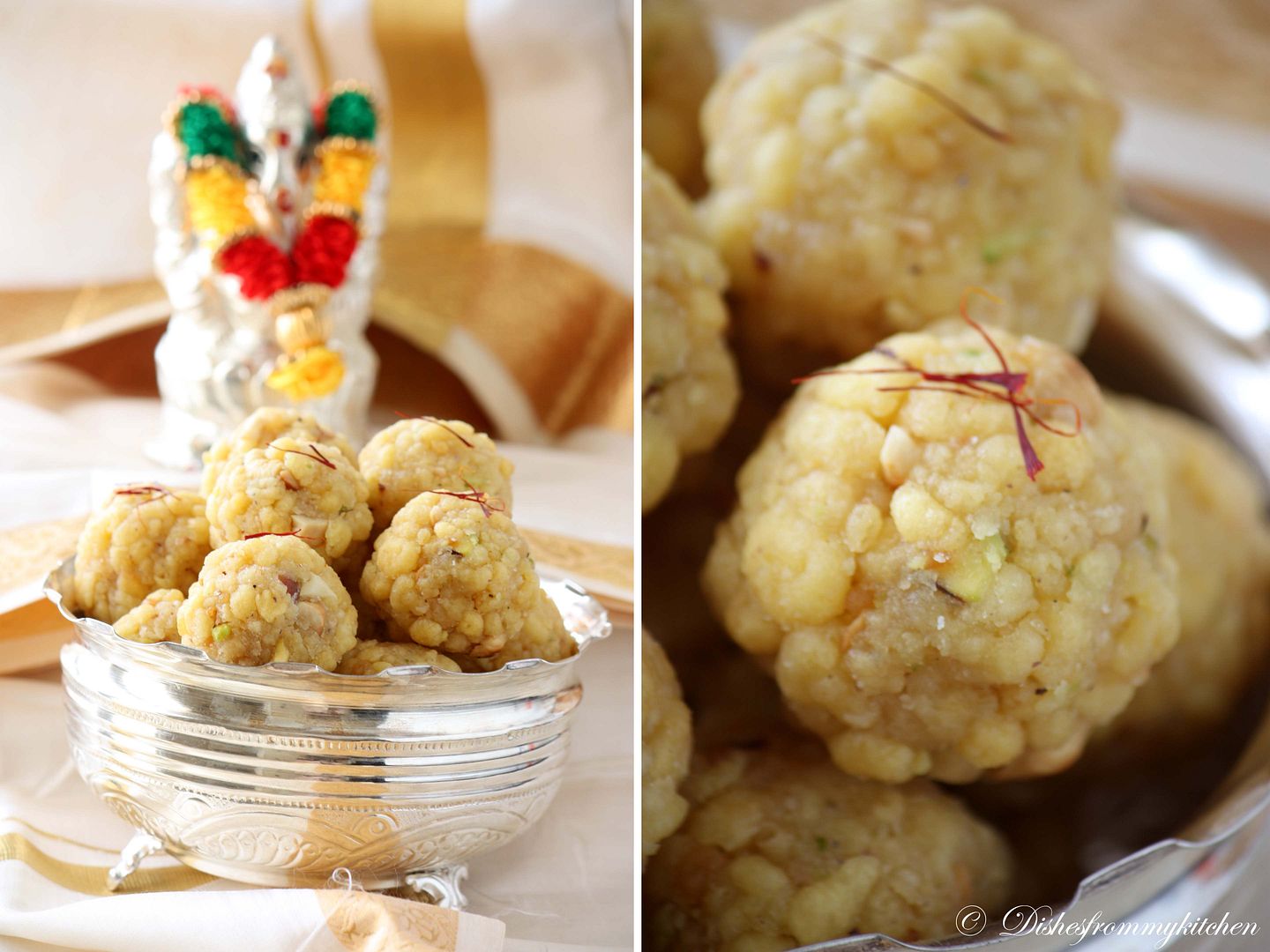 Garnish with saffron, pistachio...