>> Monday, August 15, 2011 –  Bread Sandwiches, filling for omelette, filling for sandwiches, mushroom Pâté, mushroom filling, mushroom spread, parsely spread, rich creamy mushroom spread, Sandwich spreads, spring onion
Mushroom Pâté is wonderful tasty spread for toasts, filling for omelette's and with crackers. Exotic Mushroom Pâté with refreshing herbs is one of the spread that I use for my bread filling. This can be made a day ahead or at least keep refrigerated for at least 4 to 5 hrs to let the flavors develop. Bring them to room temperature before you serve. We love to have this little bit coarse and the texture depends on the way you like. Wild Mushrooms adds more flavor but today I used normal white button mushrooms. You can use Shiitake, Cremini etc or the mixture of your favorite ones. The recipe follows....
MUSHROOM PÂTÉ WITH TOAST AND OMELETTE
Ingredients :
Mushroom - 1 1/2 cup sliced
Shallots(small onion) - 2 sliced
Garlic cloves - 3
Butter - 1 tbsp
Olive oil - 1 tbsp ( You can fully use butter too)
Silvered almonds - 1 cup
Cream - 2 tbsp
Thyme - 2 tbsp
Flat leaf Parsely - 3 tbsp
Red chilli flakes - 1/4 tbsp(this is absolutely optional, I use this personally or you can always substitute with red chilli powder for Indian touch)
Pepper - 1/2 tsp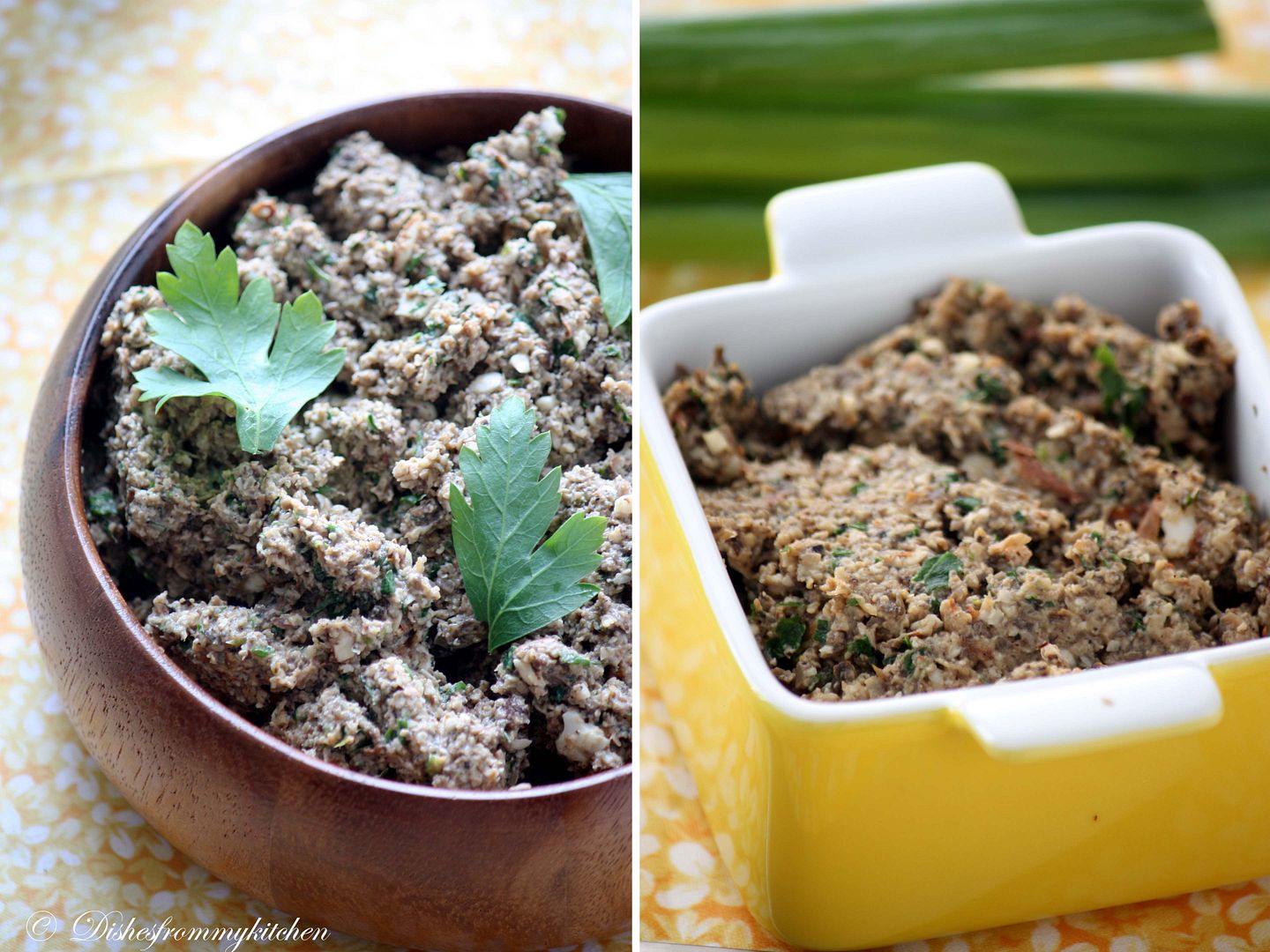 Method :
1. Heat butter, olive oil in a large frying pan. Add the Red chilli flakes followed by onion and garlic. Cook over medium heat until soft.
2. Now add the sliced mushroom, increase the heat and cook till they get soft and most of the liquid has evaporated,
3. The mushroom at this stage will get slightly caramelized(don't burn it).
4. Roughly chop the almonds in the food processor. Add the mushroom mixture and process until smooth. With the motor running , gradually add the cream.
5. Add the herbs, and black pepper. Give it a run again.
6.Spoon the mixture and smooth the surface. Keep Refrigerated for at least 4 to5 hrs. This can be stored for 2 days if refrigerated.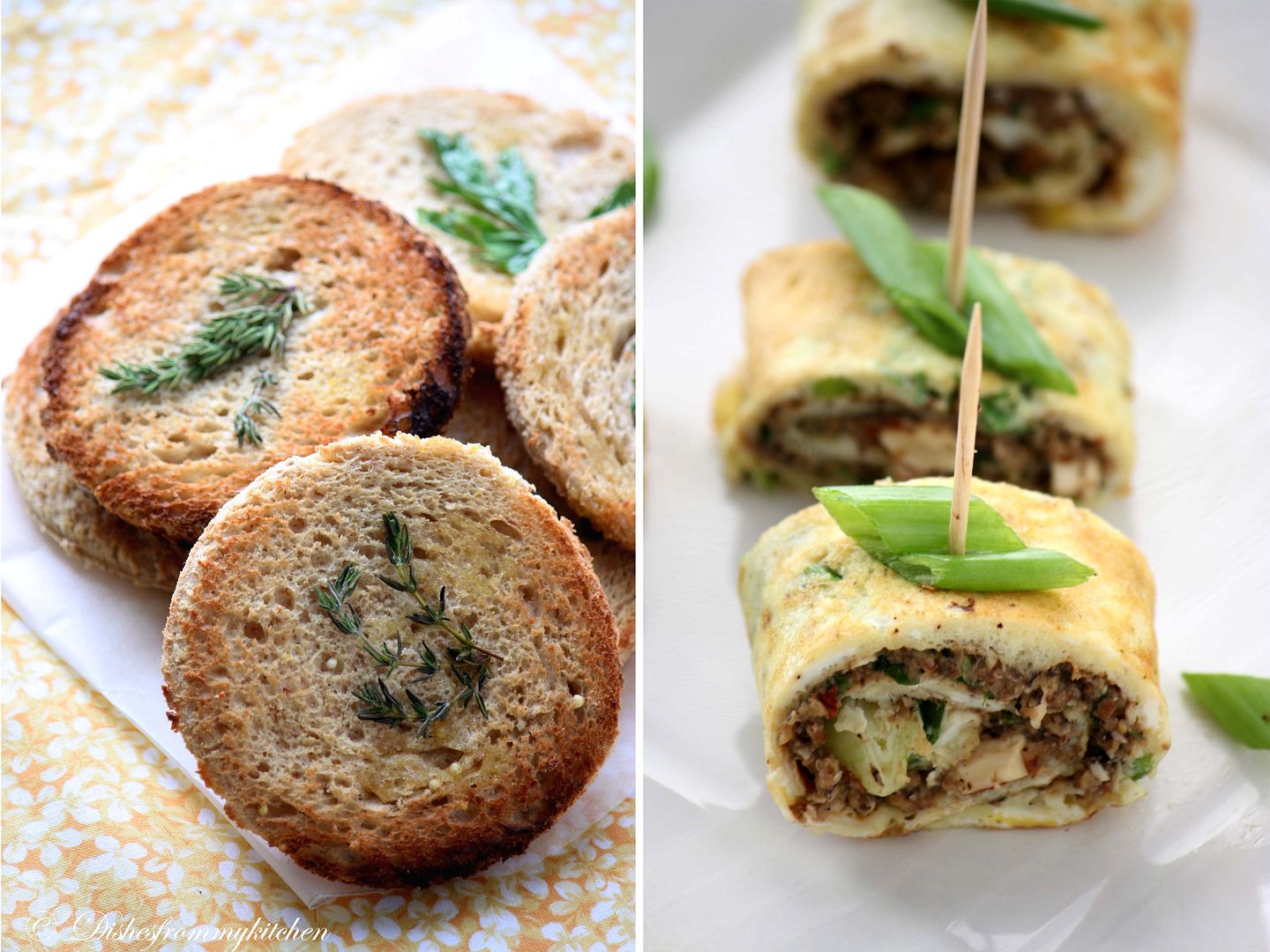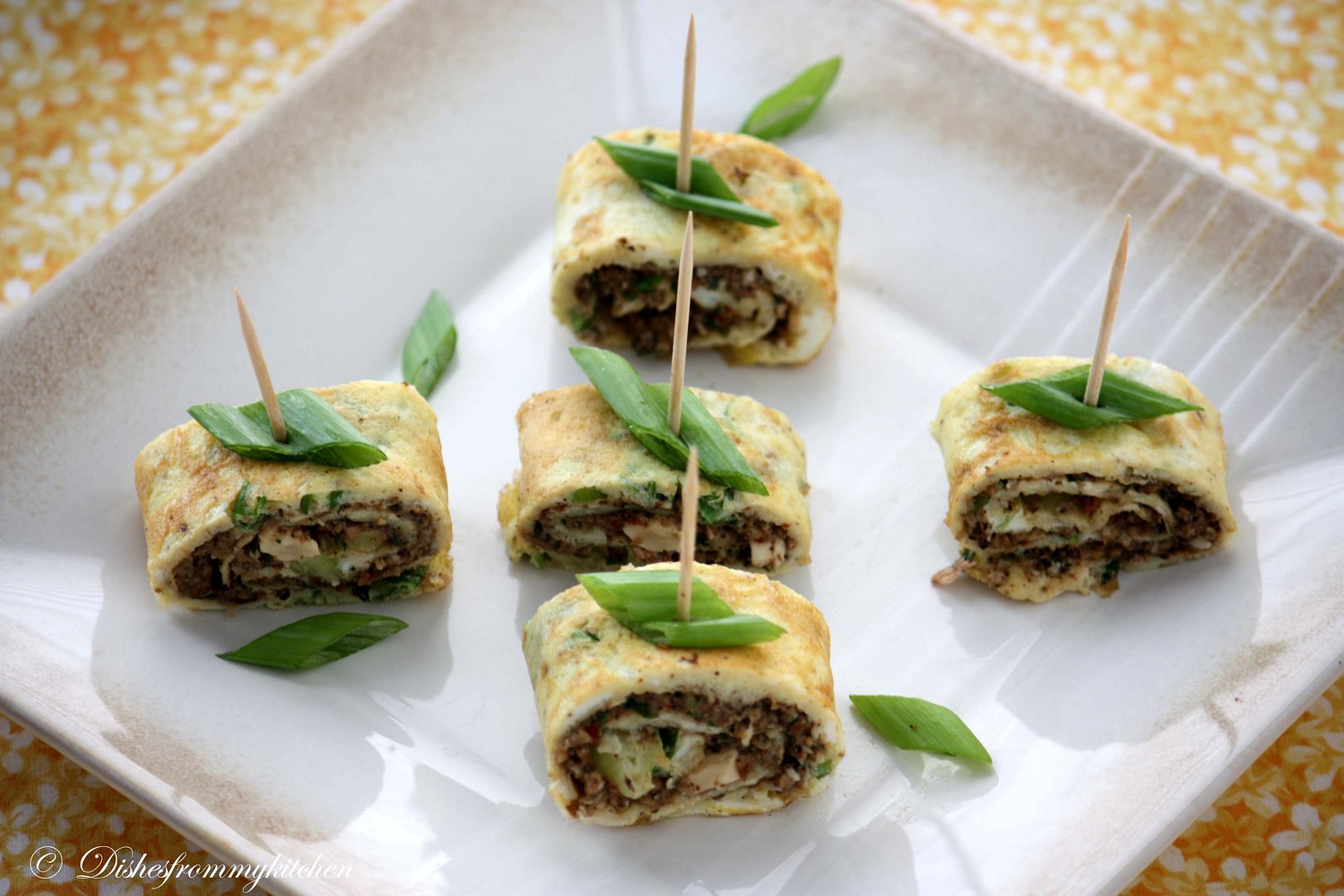 This can be served with toasts, filling for sandwiches, Make omelette and spread the Mushroom Pâté, roll it like a roulade , cut to small circles and serve it as an appetizer.
Enjoy your breakfast with exotic Mushroom Pâté with refreshing herbs :)