>> Tuesday, January 24, 2012 –  cholam sweet, corn sundal, green gram sundal, jowar, jowar sundal, pachai payir sundal, sundal, sweet corn, sweet sundal, tea time snack sundal, velai cholam sundal, vellai cholam, white corn
Jowar is also known as sorghum (Sorghum vulgare), great millet, kaffir corn, guinea corn. Sorghum or Jowar roti is one of the traditional and well know dish to almost everyone.

This is a excellent gluten free diet and has wonderful health benefits. The recipe which I am posting today is seasoning the Jowar, which is savory version and also the sweet version. My mom used to make this during weekends; we enjoy a lot eating them piping hot. This is my family favorite dish from my childhood days which is also very healthy and tasty. Since long time I wanted to post this. Here is my childhood favorite dish.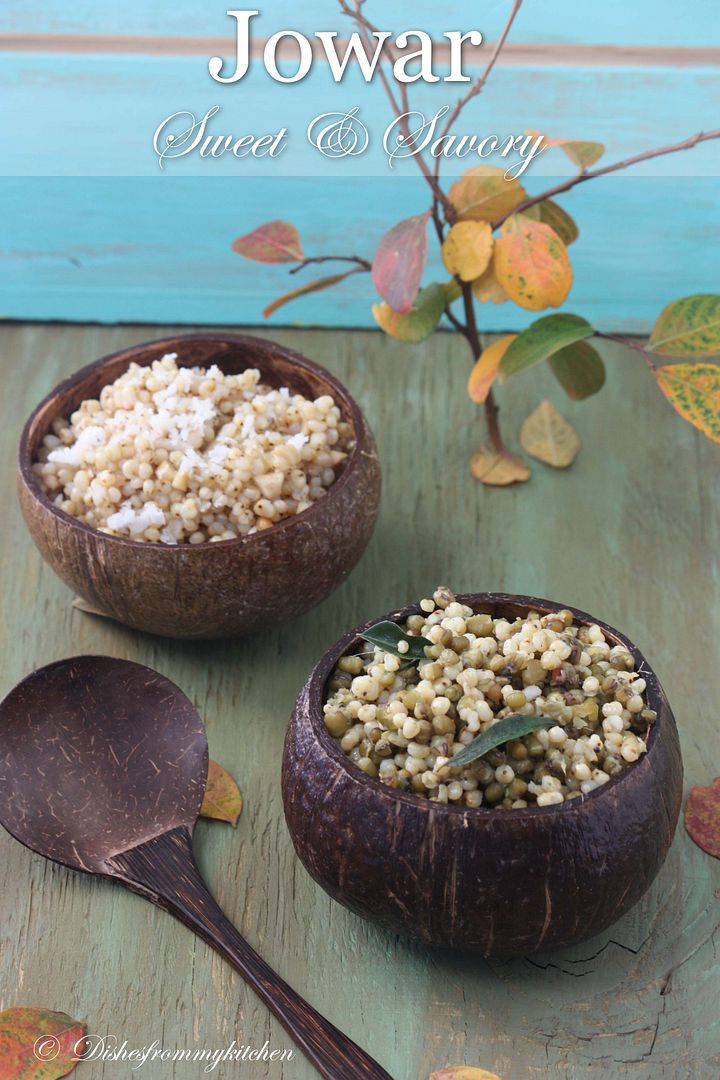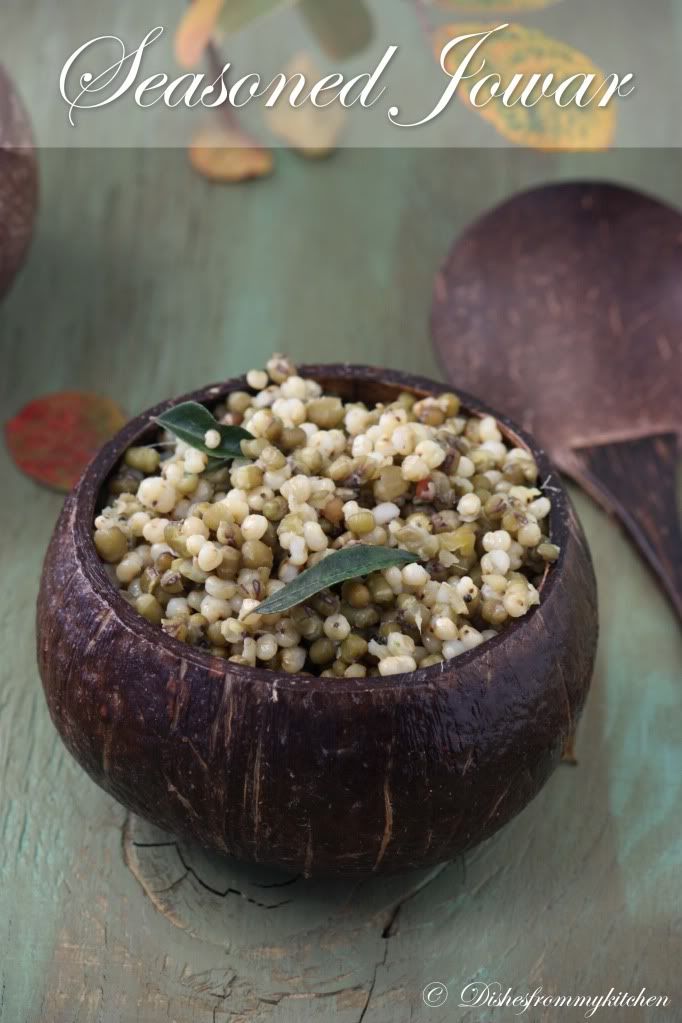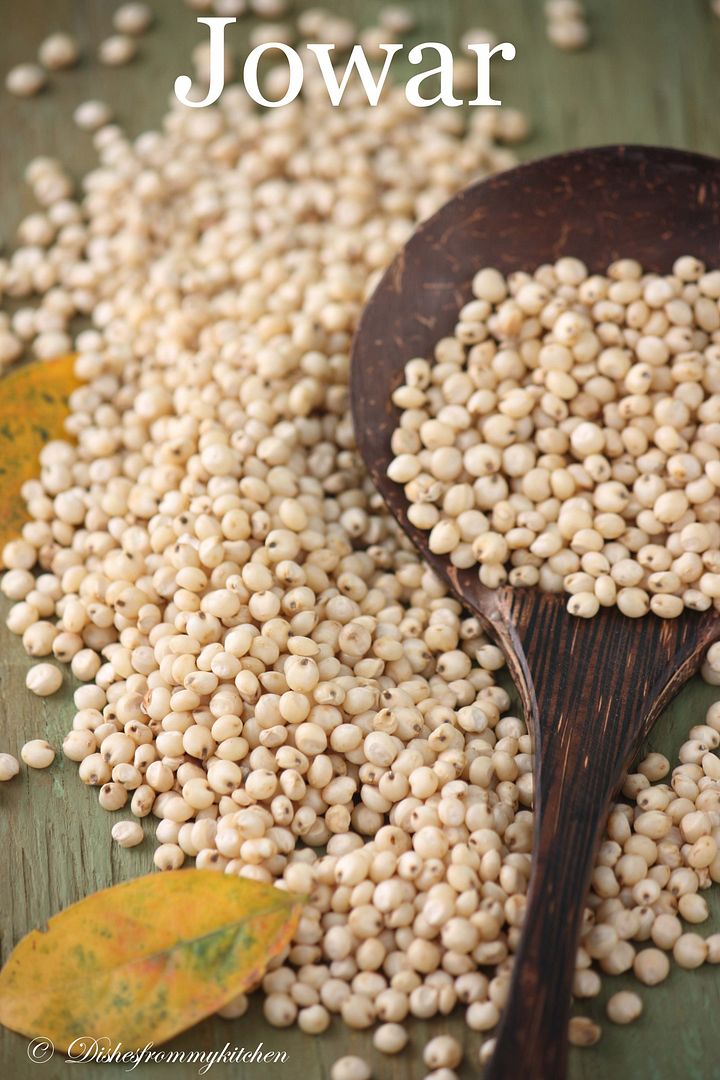 SAVORY VERSION OF JOWAR
Ingredients:
Jowar - 3/4 cup
Green gram - 1 cup
Mustard seeds - 1/2 tsp
Curry leaves - few
Asafoetida - 1/4 tsp
Urad dhal - 1 tsp
Ginger paste - 1/2 tbsp
Green chilli paste - 1/4 tbsp
Oil and salt
Method:
1. Wash and soak both Jowar and green gram in water separately for whole night.
2. Pressure cook jowar for 4 to 5 whistles. Once whistle sound is release, drain them in the colander.
3. Cook green gram in boiling water till soft but it should hold its shape. Drain the water.
4. Heat oil in a pan, season with mustard, urad dhal, asafoetida, curry leaves, ginger and green chilli paste.
5. Add cooked jowar and green gram, Mix until they are blended well.
Serve piping hot to enjoy the freshness and taste !!!
SWEET VERSION OF JOWAR
Ingredients:
Jowar - 1/4 cup
Sugar - 3 to 4 tbsp
Cardamom - 1/8 tsp
Cashewnuts - 5 to 6 chopped finely
Ghee - 1/4 tbsp
Coconut shredded - 1 tbsp
Method :
1. Wash and soak jowar overnight.
2. Pressure cook jowar for 4 to 5 whistles.
3. Drain the water.
4. When it is still hot add the sugar and mix well.
5. In a small pan heat the ghee, add chopped cashew nuts till light brown in color.
6. Add the jowar give it a stir, add cardamom and coconut. Mix well.
7. Switch of the flame immediately and transfer to the serving bowl.
Serve Piping hot!!!
Note:
In the sweet version, jowar tends to harden little bit when it is cooled. So consume them as soon as you make or microwave it whenever you are ready to eat.