>> Monday, June 13, 2011 –  Kuzhambu varieties, sundaikkai kuzhambu, sundaikkai Vathal Kulambu, tamil style kuzhambu, vathal kulambu, vathal kuzhambu, Vatral kulambu, Vazhaipoo kulambu, Vazhaipoo puli kuzhambu, Vazhaipoo Vathal
This was lying in my draft for a looooooooooong time. And bear with the pictures as these are taken totally in cloudy day.

Vathal or Vatral Kuzhumbu who don't love this tongue tickling dish. This tastes heaven when served with hot steaming Rice and Pappad. There are so many version's of Vathal or Vatral Kuzhambu you can make. Each house has their own versions some they do with garlic and shallots, without garlic and shallots, With vathal, Without vathal.. etc . Some they add sambar powder, some only coriander and fenugreek seeds. Whatever it is this tastes divine with right amount of sourness, spiciness. This is one of my version. You can add your favorite Vathal or vatrals according to your choice.


There are so many vatrals you can make using
Okra (Vendaikkai)
Brinjal
Bitterguard
Sundakkai
Vazhaipoo (My mom used to make this)
etc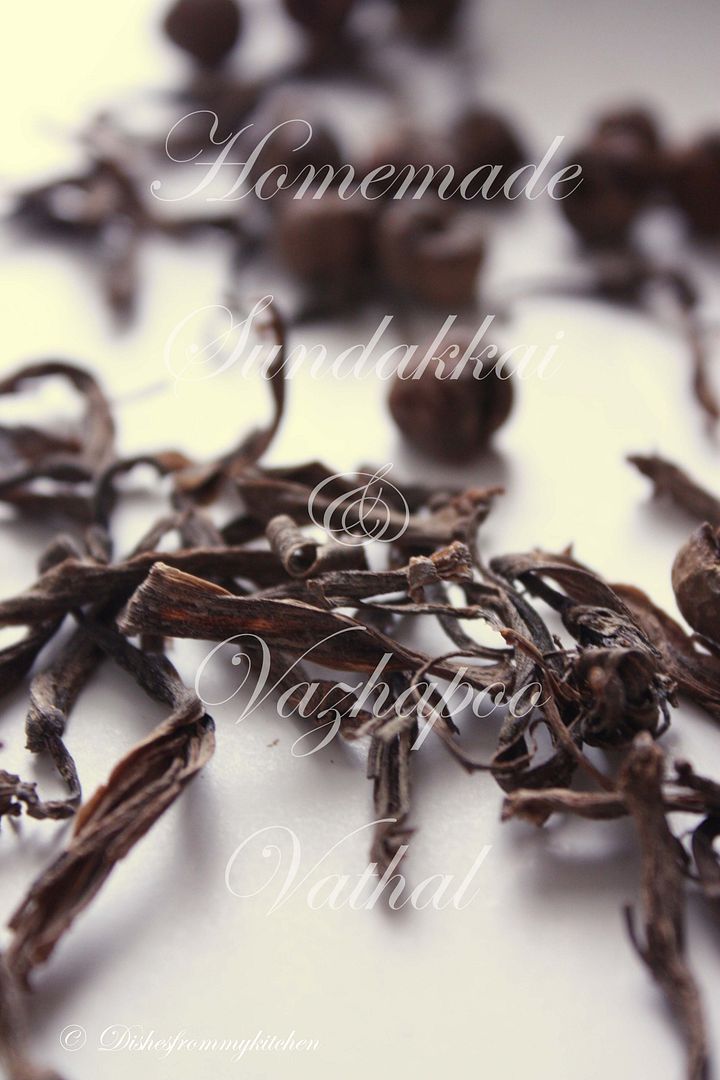 Now For this recipe I used Sundakkai and Vazhaipoo vathals.

VAZHAIPOO SUNDAIKKAI VATHAL KUZHAMBU

Ingredients :

Vazhaipoo and sundaikkai vathal - each Handful
Tamarind extract - from 1 lemon sized ball
Coriander seeds - 1 tbsp
Fenugreek seeds - 1/4 tsp + 1/4 tsp
Chilli powder - 1/2 tbsp ( increase or decrease according to your variety of chilli powder some will be very spicy)
Rice flour - 1 tsp ( add if more needed, sometime don't even add, mostly this is needed when your making more kuzhambu)
Curry leaves - few
Asafoetida - 1/4 tsp
Shallots - 10 ( chopped into 2 pieces)
Garlic - 10 ( chopped into 2 pieces)
Water - 2 cups
Gingelly oil - 6 tbsp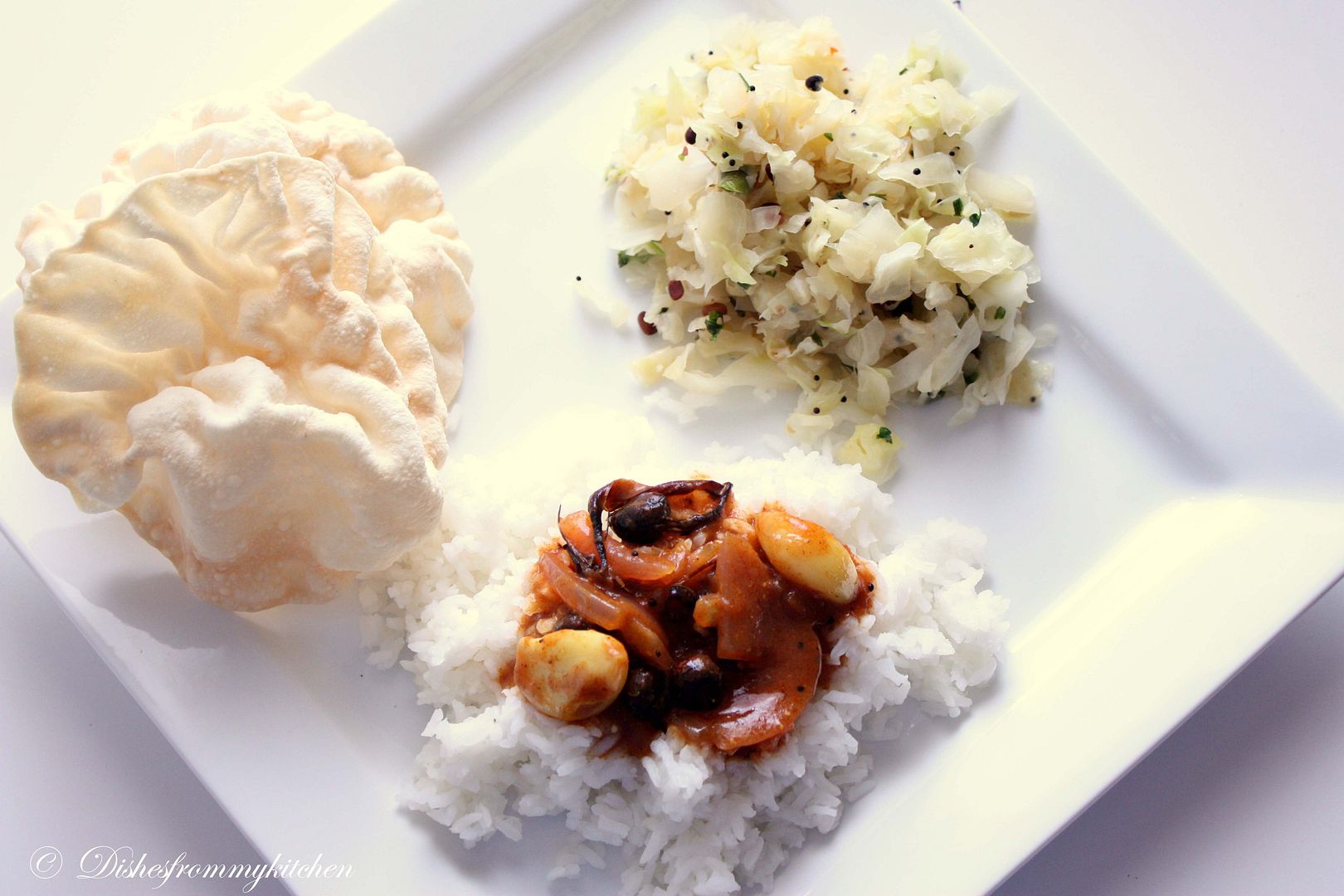 Method :

1. Heat the oil in the pan. Now add the vathal in small batches, they pops up now drain them in keep in a plate. Repeat for all vathals. Keep it aside.
2.Now in the same oil, add the mustard seeds, once it splutters, add the fenugreek seeds. When this seeds becomes light brown in color.
3. Add the Onion and garlic with some curry leaves, saute for till they are golden brown in color. When this is happening.
4.On otherside dry fry the Coriander seeds and fenugreek seeds slightly and make to fine powder.
5. Now to the fried onion garlic mixture, add the powdered mixture.
6. Add chilli powder, saute them.
7. Now add the tamarind extract. And 2 cups of water.
8. Let it cook until the raw smell of tamarind disappeares and the amount reduces to 1 cup.
9. If you find the consistency is not thick as you prefer, add the riceflour diluted in water. Now let it boil for a couple of minutes.
10. Now add the fried vathal and close with the lid. Put off the flame.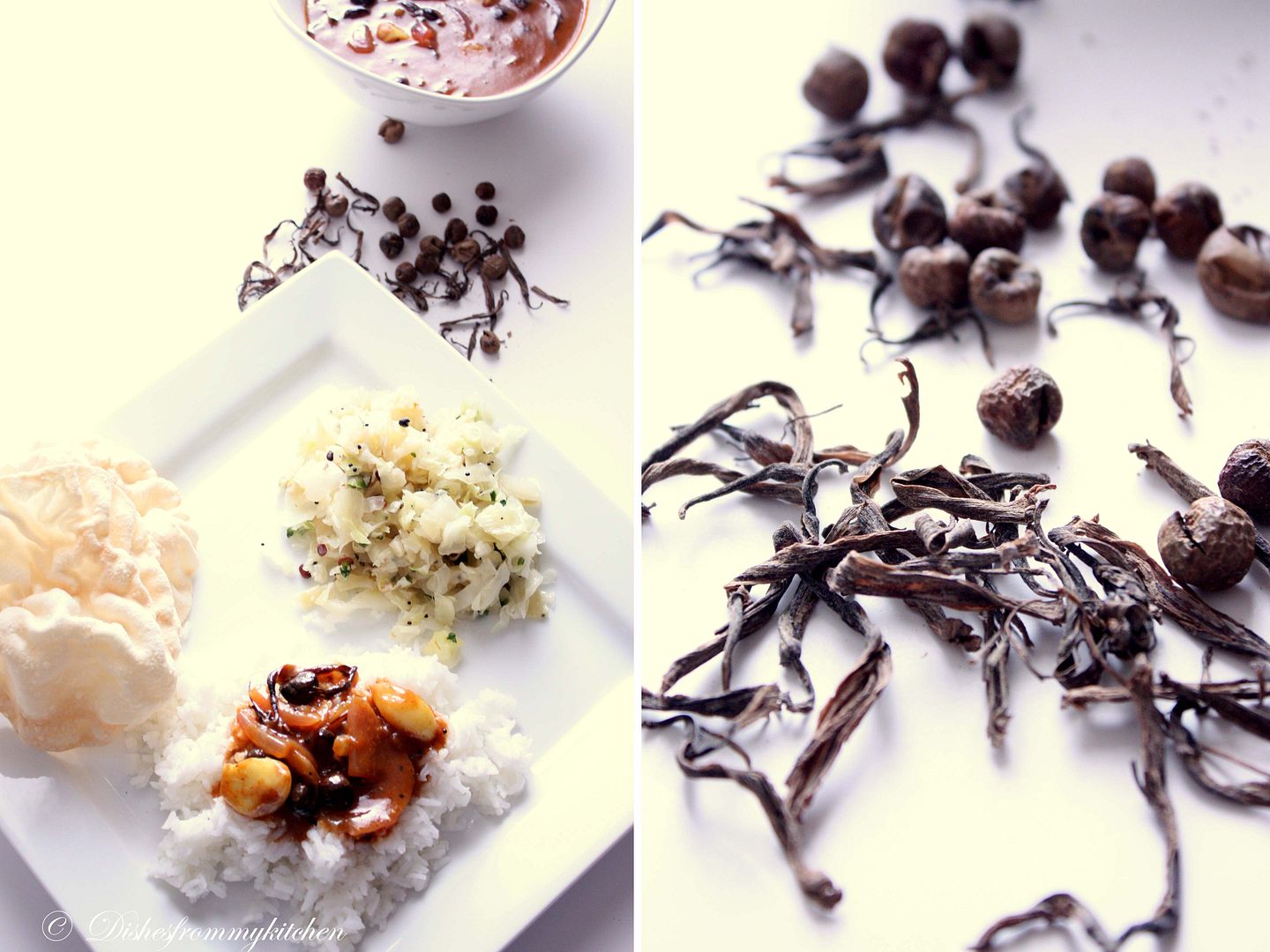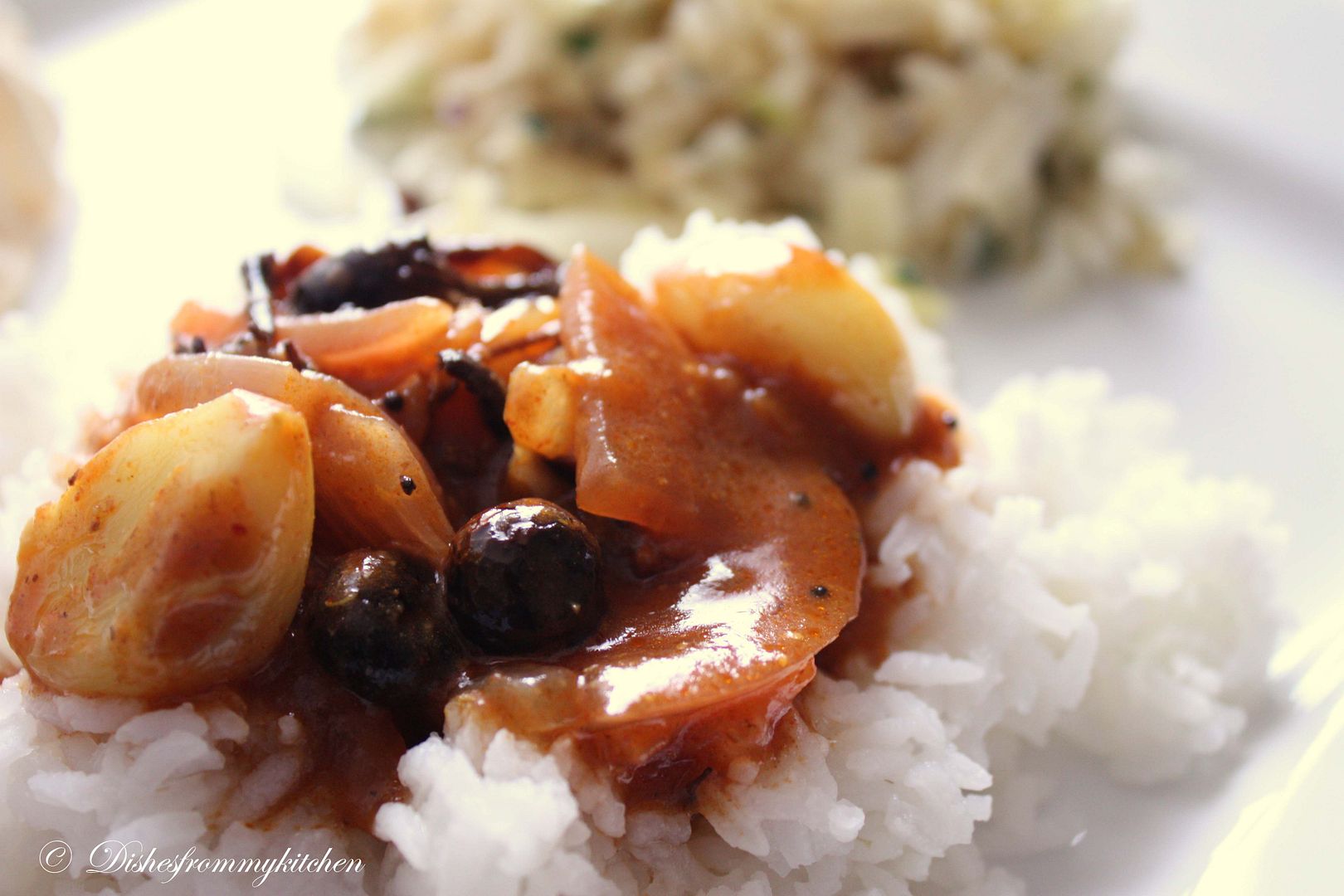 This tastes great the next day or after few hours.

Enjoy with steaming rice and pappad served with gingelly oil !!!