>> Monday, June 6, 2011 –  coconut oil in tapioca, Deep fried snacks, lunch box menu, poriya, quick snack, seasoned tapioca, stir fried tapioca, Tapioca, tapioca dishes, tapioca seasoned
This is so simple one but very tasty, My mom used to make this often during my school days. This is a wonderful snack that you can enjoy with cup of tea or coffee.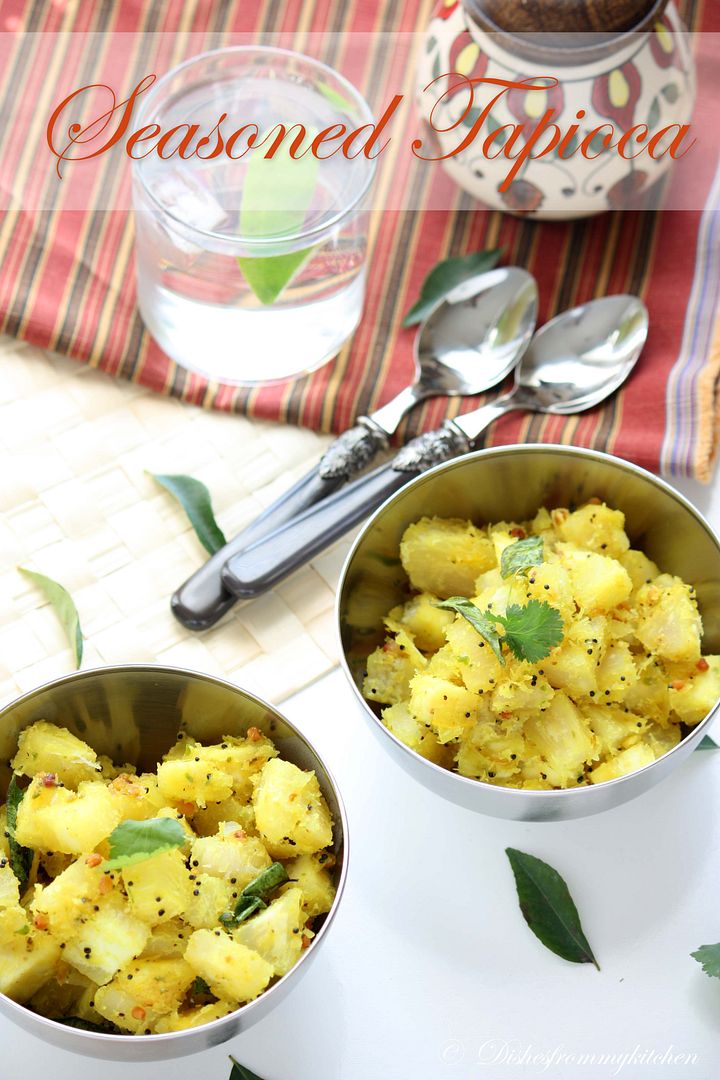 SEASONED TAPIOCA



Ingredients :

Tapioca - 1
Green chilli paste - 1/2 tsp (You can increase or decrease the amount according to your preference but this has to little spicy)
Asafoetida - little
Turmeric - 1/4 tsp
Mustard - 1/4 tsp
Curry leaves - few
Oil - any oil ( But I some time I use coconut oil which tastes awesome)
A dash of lemon juice (absolutely your choice, if your using coconut oil don't use lemon juice)
Coriander leaves - few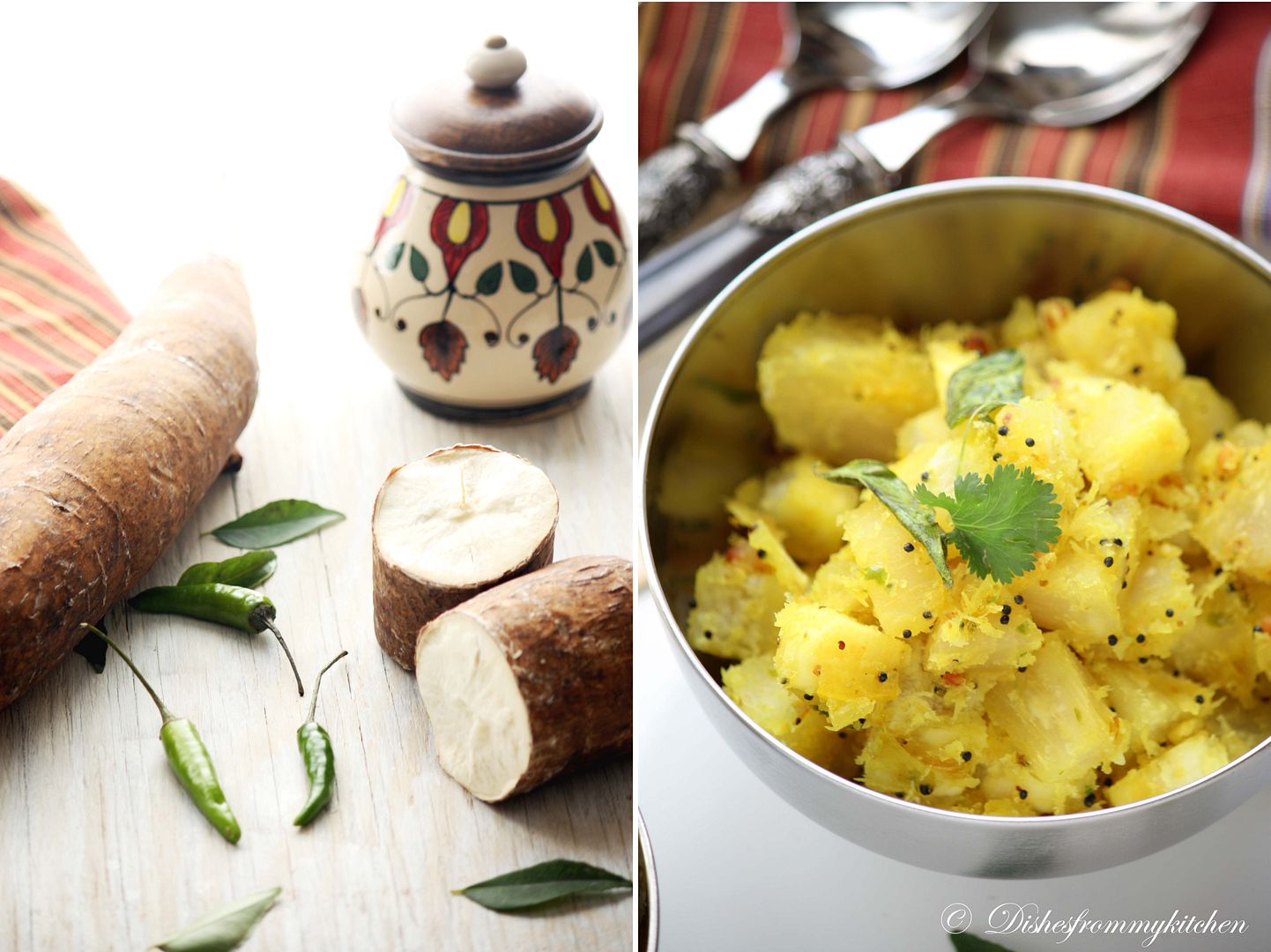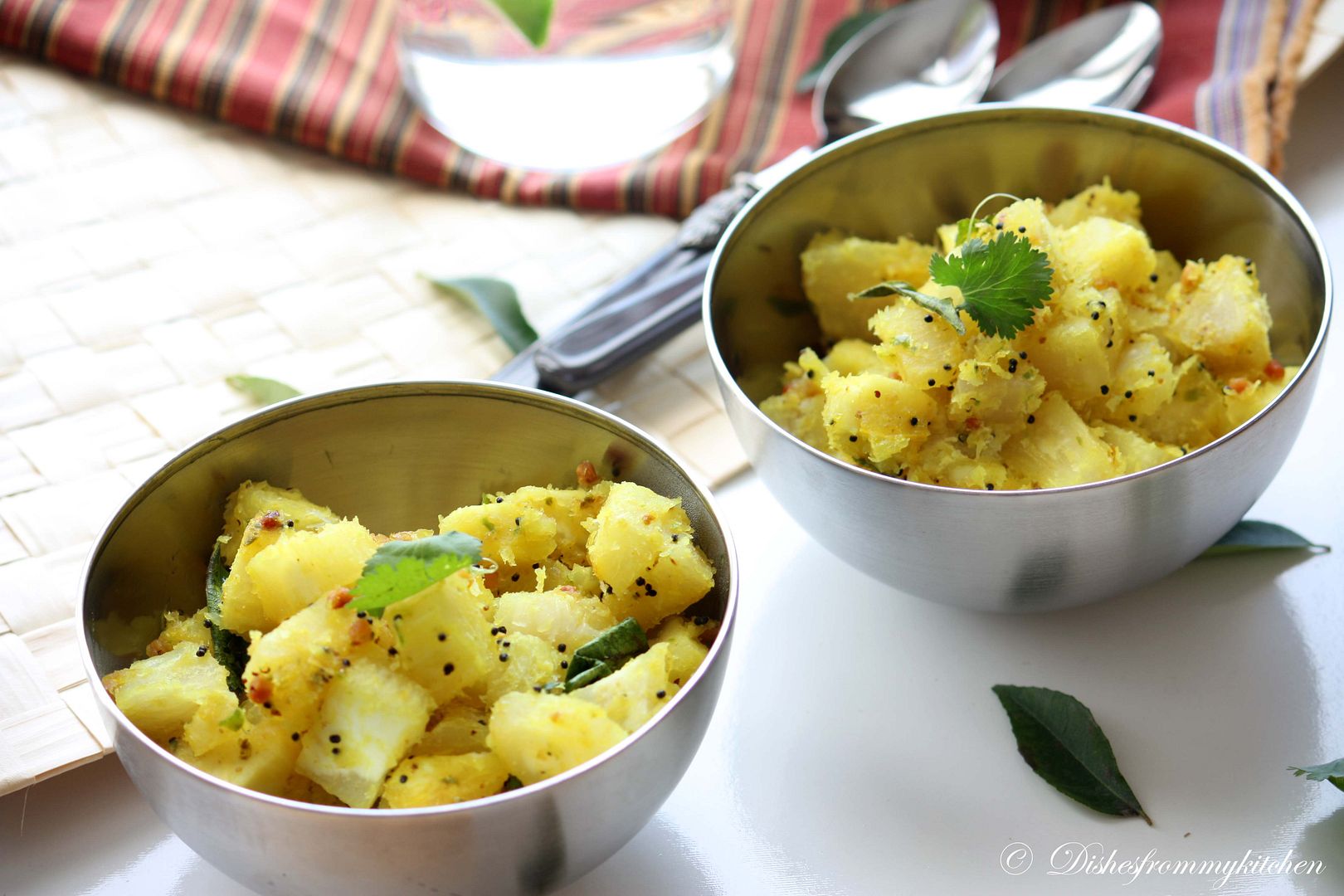 Method :

1. Peel or remove the skin of the Tapioca. Cut it into three.
2. Put it in the water , let it boil. Check for doneness ,like insert a knife in the middle, if it passes thru easily then it is done.
3.Take care not to over cook the tapioca , then it becomes mushy.
4. Strain and let it cool. Now chop them to cubes.
5. Heat oil in the pan, add the mustard seeds.
6.Once it splutters add the green chilli paste, asafoetida, curry leaves and Turmeric.
7. Add the Chopped tapioca, give it a nice toss by adding salt, Saute it for few minutes.
8. Once everything is blended well. Put off the flame.
9. Garnish with coriander leaves.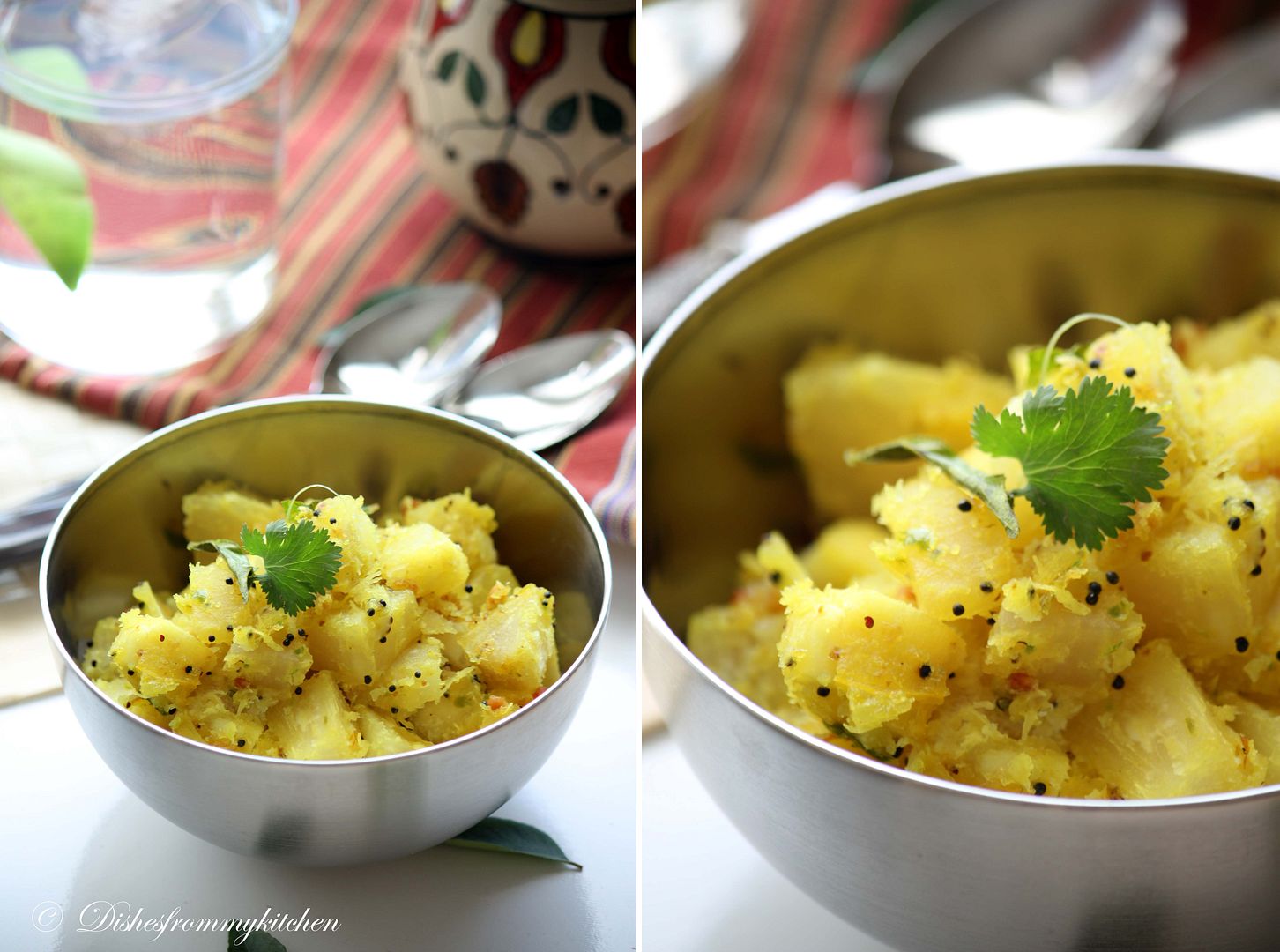 Enjoy the snack !!!