>> Monday, June 20, 2011 –  curd chilli, dhal using curd chilli, Kootu/Pachadi or Dhal varieties, moor milagai, Moor milagai dhal, moor milagai paruppu, Moor milagai vathal, sundried chillies, sundried curd chilli
Moor milagai dhal ( Curd chilli /moor milagai - Chilli that is marinated in the yogurt and salt. Then it is sundried and stored for future use. This has wonderful unique taste when fried in the oil. The aroma flows over the whole house. ). Curd chilli dhal was introduced by my Husband's grandmom to me . She is an awesome cook. She is great and passionate cook. Even the simple dishes that she make tastes heavenly. This is what they say as ' Kai Pakkuvam' in tamil, means some hands really do magic in the food they make.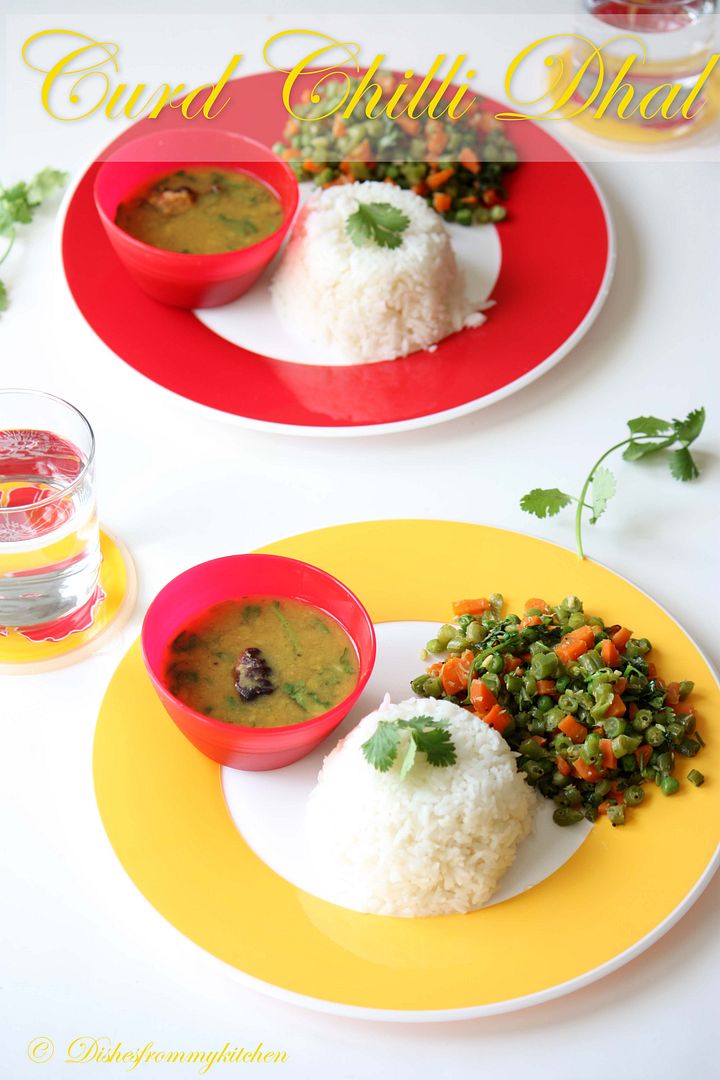 Ok coming to the dhal recipe, this tastes so different from other dhal's. As we use only curd chilli for spicing up the dhal. It tastes awesome and very aromatic. This is so so simple to make but I am sure this with some dry vegetable curry(poriyal) and pappad is very comforting and satisfying meal. Hope you all enjoy this satisfying meal.....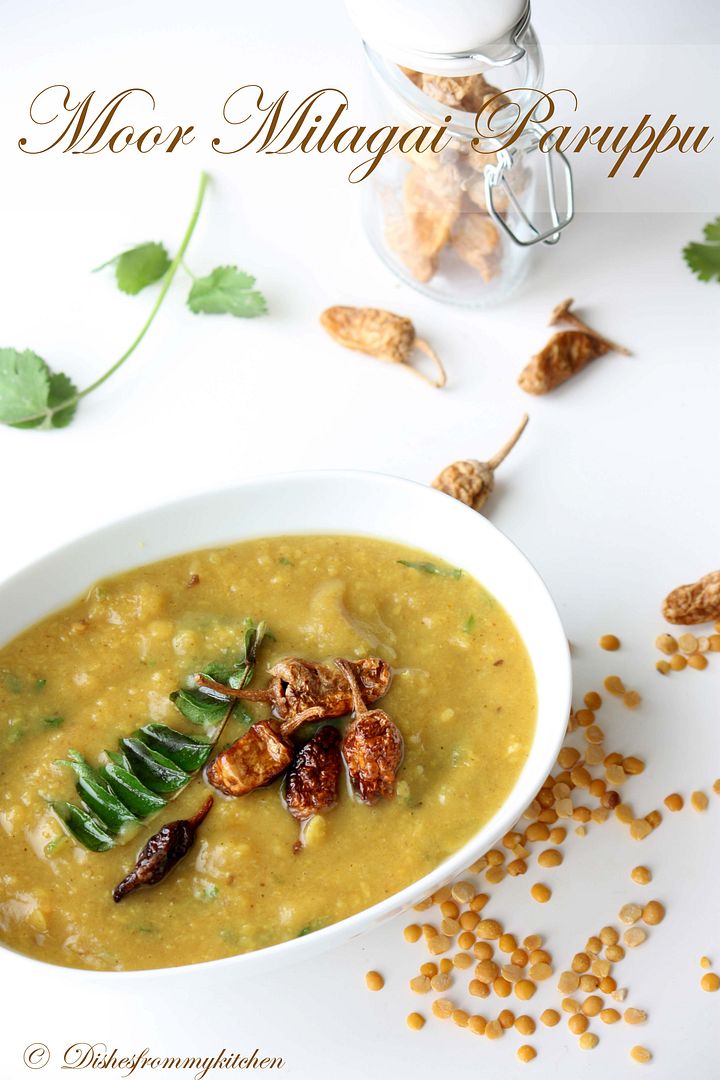 MOOR MILAGAI DHAL/ CURD CHILLI DHAL

Ingredients:

Toor dhal - 1/2 cup
Curd chilli / Moor Millagai - 15 ( or according to your spice level , some chillies are really spicy so use accordingly)
Mustard - 1/2 tsp
Rasam Powder - 1/2 tsp (Any brand or Home made)
Curry leaves - few
Asafoetida - 1/4 tsp
Tamarind extract - 1/4 tbsp (thick)
Corianderleaves - few
Oil and salt as required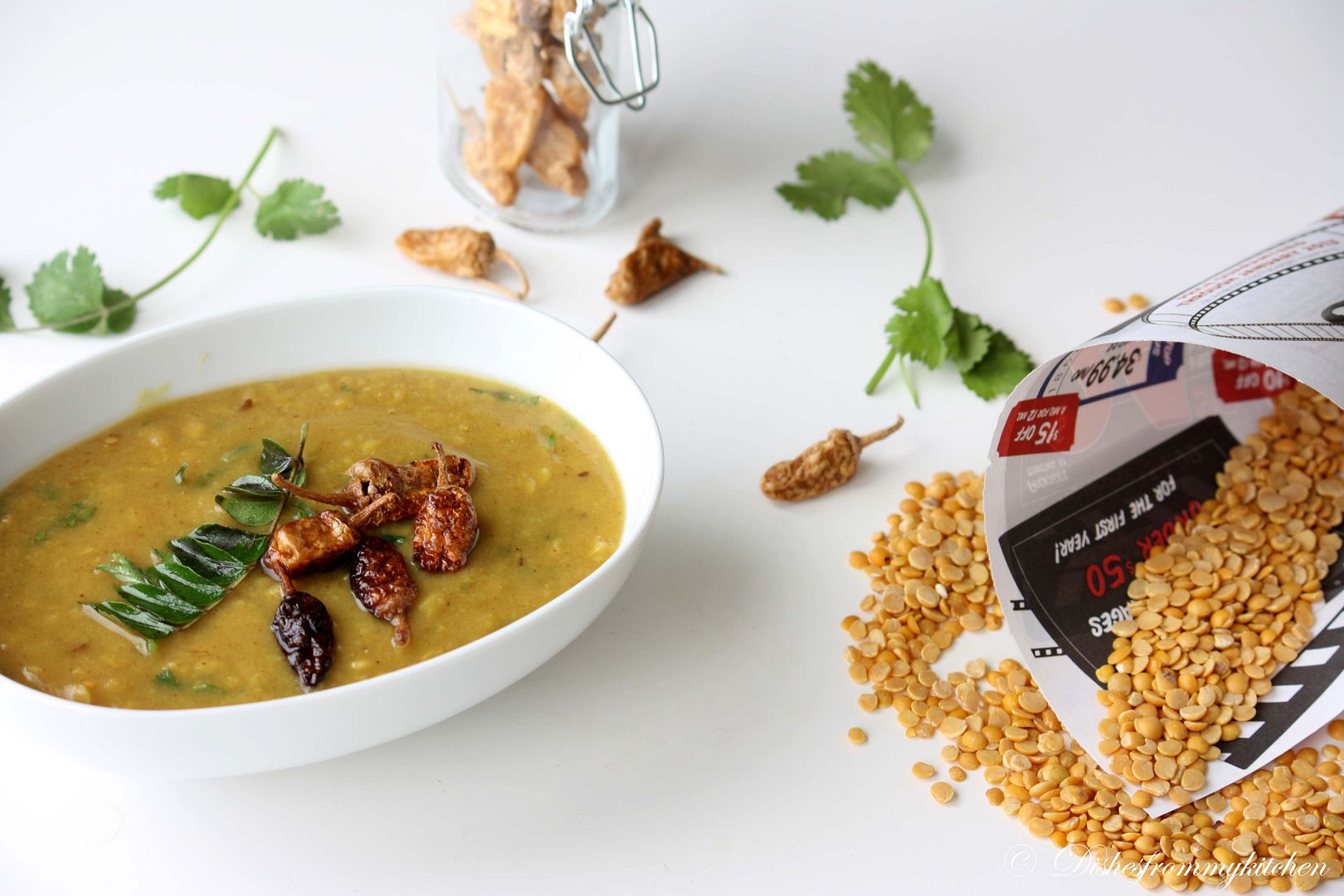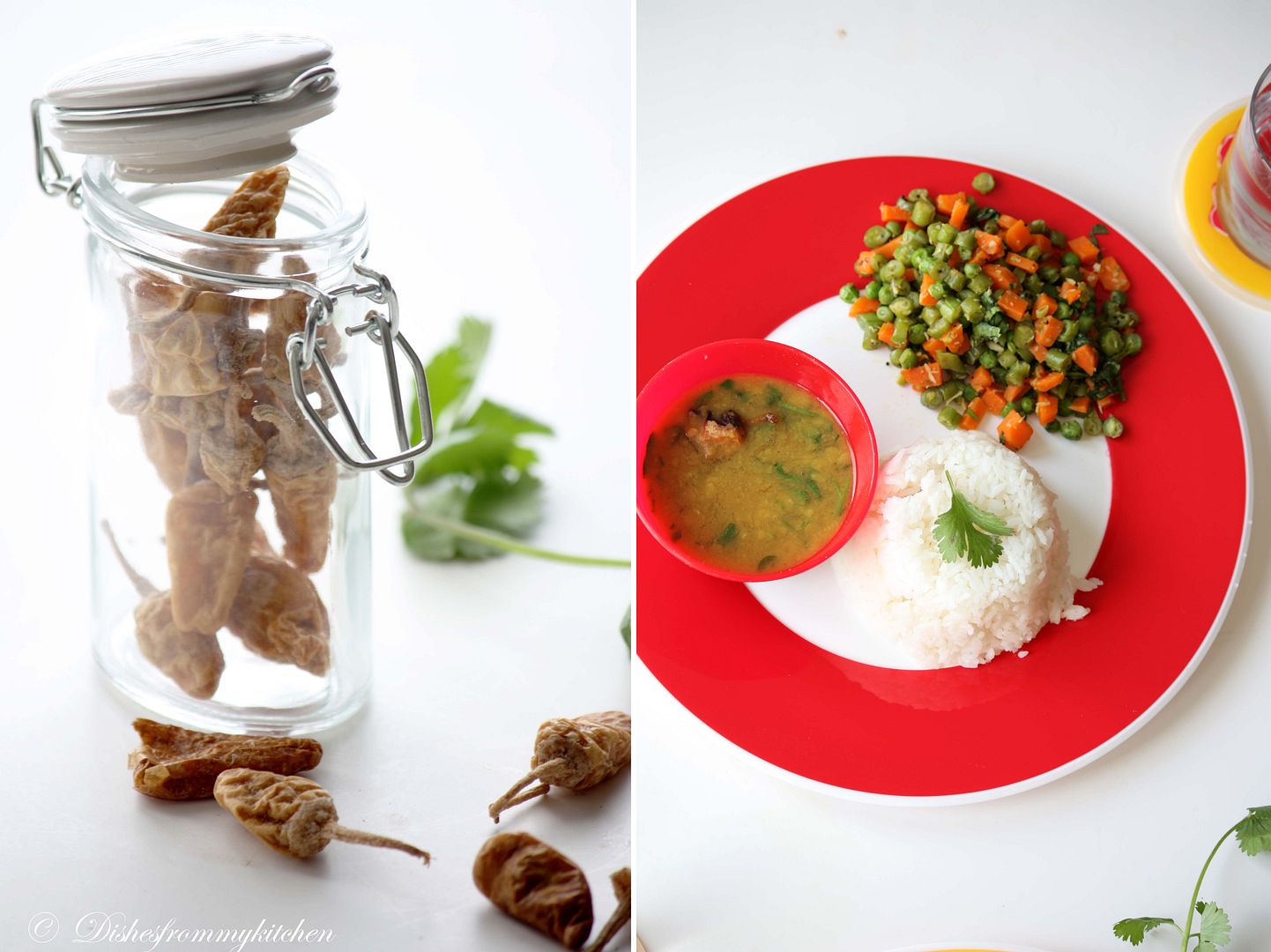 Method :

1. Pressure cook the toor dhal.
2. Heat oil in the pan, add the mustard seeds, once they are spluttered.
3. Add the asafoetida, curry leaves followed by broken curd chillies, saute until they are golden brown.
4. Now add the rasam powder.
5. Add the cooked toor dhal, enough water, tamarind extract.
6. Add salt, let it boil and when dhal gets little thick and to desired consistency.
7. Switch off the flame and add coriander leaves.

Serve with some spicy dry curry (poriyal) and pappad. Enjoy the satisfying comfort meal !!!