JEWISH COOKING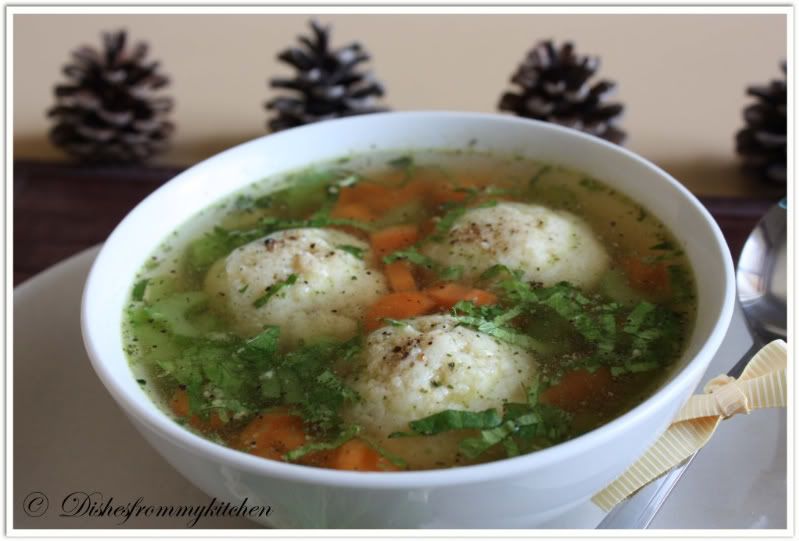 Jewish cooking shows the influence of Middle Eastern, Mediterranean, Spanish, German and Eastern European style of cooking. One ingredient mainly you will see in many of recipes are matzah meal. Matzo meal (also spelled matzah meal and matzoh meal) is a food product which is made by grinding matzo bread, a traditional Jewish food. Matzah ball soup is generally a very thin chicken broth (But here I have substituted with veggie broth) with two or three ping-pong-ball sized matzah balls in it. Sometimes, a few large pieces of carrot or celery are added. Matzah balls can be very soft and light or firm and heavy.
We happened to taste this few times and fell love with the taste, So I started making this. Very Easy to make and this matzo meal are usually in stock at stores which carry Jewish foods. The Soup which I am posting today will be fulfilling and comforting dinner with a salad. Over to salad .......
The Salad which I am posting is normal salad with combination of onion, Green bell pepper, tomato, cucumber etc. But the extra and interesting ingredient is the Amaranth or Rajgira. I think it will be familiar if I say the Tamil name too, It is nothing but the "Keerai Pori", which you would have tasted in ladoo or chikki form. Yah this is so tasty. The amaranth grain is widely available here which you can include in many dishes.
MORE ABOUT RAJGIRA OR AMARANTH :
Whole grain Amaranth is an ancient "grain". The name amaranth comes from the ancient Greek meaning "deathless". It was said that this plant promoted a very long life. Note the sanskrit similarity - amara - also meaning deathless. This grain combined with other ingredients makes delicious soups, breads and salad dressing. Rajgira atta is also used for making many dishes , which is made from the seeds of a plant.
There are many members of the amaranth family. Some are grown primarily for their seeds, which are treated as a grain, others are decorative, and some are considered weeds. All are edible. Leafy part is regularly used for day to day cooking and say it has much more nutritional value than spinach.
Ok I am not going to drag anymore....Now its time for the recipe.
Matzo ball mix - 1 ( prepare the balls as per the instruction given in the package)
Vegetable stock - as required
Celery leaves and Parsley few
The cracker which is under the flower pot is the Matzo cracker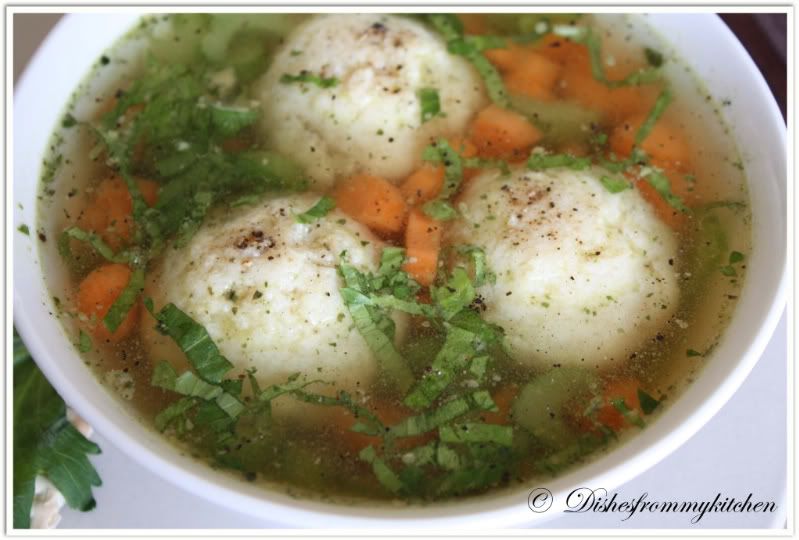 Method:
1. Prepare the balls as per the instruction.
2. Heat oil in the pan, add the garlic powder.
3. Add the carrot and celery saute slightly, add the vegetable stock.
4. Once they come to boil add the balls and simmer for 5 minutes.
5. Check for seasoning and add pepper.
1. You can substitute the veggie stock with chicken broth too.
2. Instead of garlic, stock all these ingredient you can add the veggie cubes.
3.Amount of stock, no of balls all are according to your wish.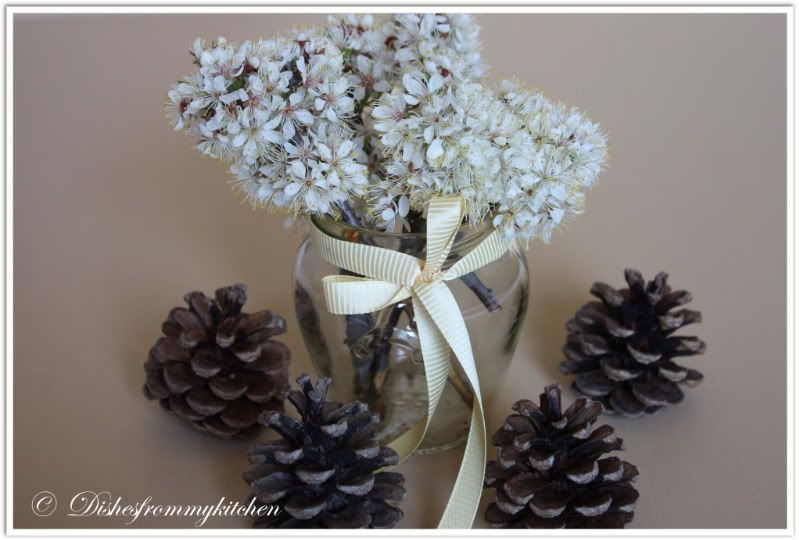 Amaranth grain - Cook in the water, in the ratio of 3:1
Onions - As required (cubed)
Tomato - As required (De seeded and cubed)
Coriander leaves for garnish
Pepper, salt - as required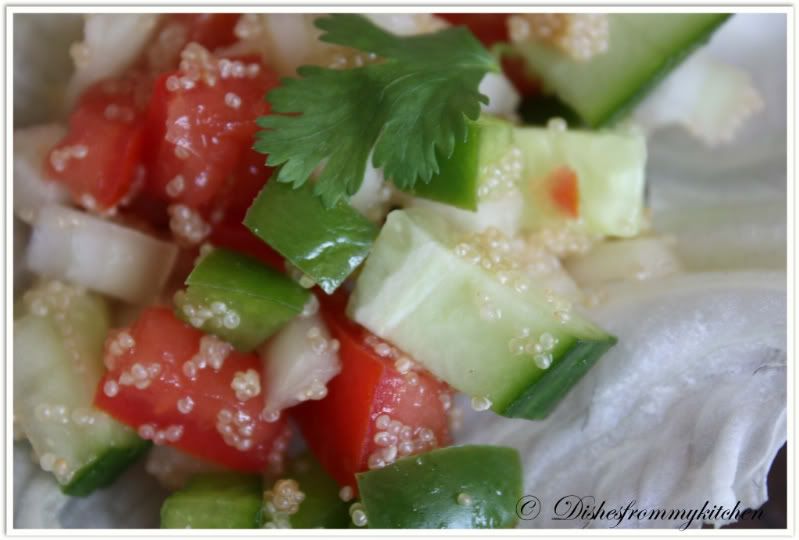 1.Once the grain is cooked it absorbs water, cool it and toss with other ingredients.
2. Garnish with Coriander leaves.
WARM SOUP WITH COLD SALAD IS READY !!!!!!

Tip :
You can use this grain in making , breads, Roast it and add to the morning cereal. Add with oats butter milk porridge... Tastes good ....