>> Tuesday, January 29, 2013 –  bite size desserts, bite size desserts book review, cupcake liners, cupcake toppers, desserts 4 today book review, desserts using 4 ingredients, giveaway post, nutella brownies, random winner
I am very happy to share the news about a giveaway. I take this opportunity to thank all my friends, followers and everyone who had and has been encouraging me with your constant support. Your inspiring comments and emails means a lot to me. A big thank you to y'all !!!
Anyone anywhere in the world can participate in the giveaway.

Now for the prizes.
For the First Random Winner
1. "Bite Size Desserts"
This is a wonderful book to indulge our sweet tooth without eating huge portions :) Every dessert is covered including cakes, cupcakes, brownies, scones, pastries, tartlets, turnovers, mousses, custards, cookies, sorbets, ice creams, and candies. The recipes are easy enough for a beginner and also gives ideas for party platters.

In addition to the book you have pretty cup cake liners with matching toppers.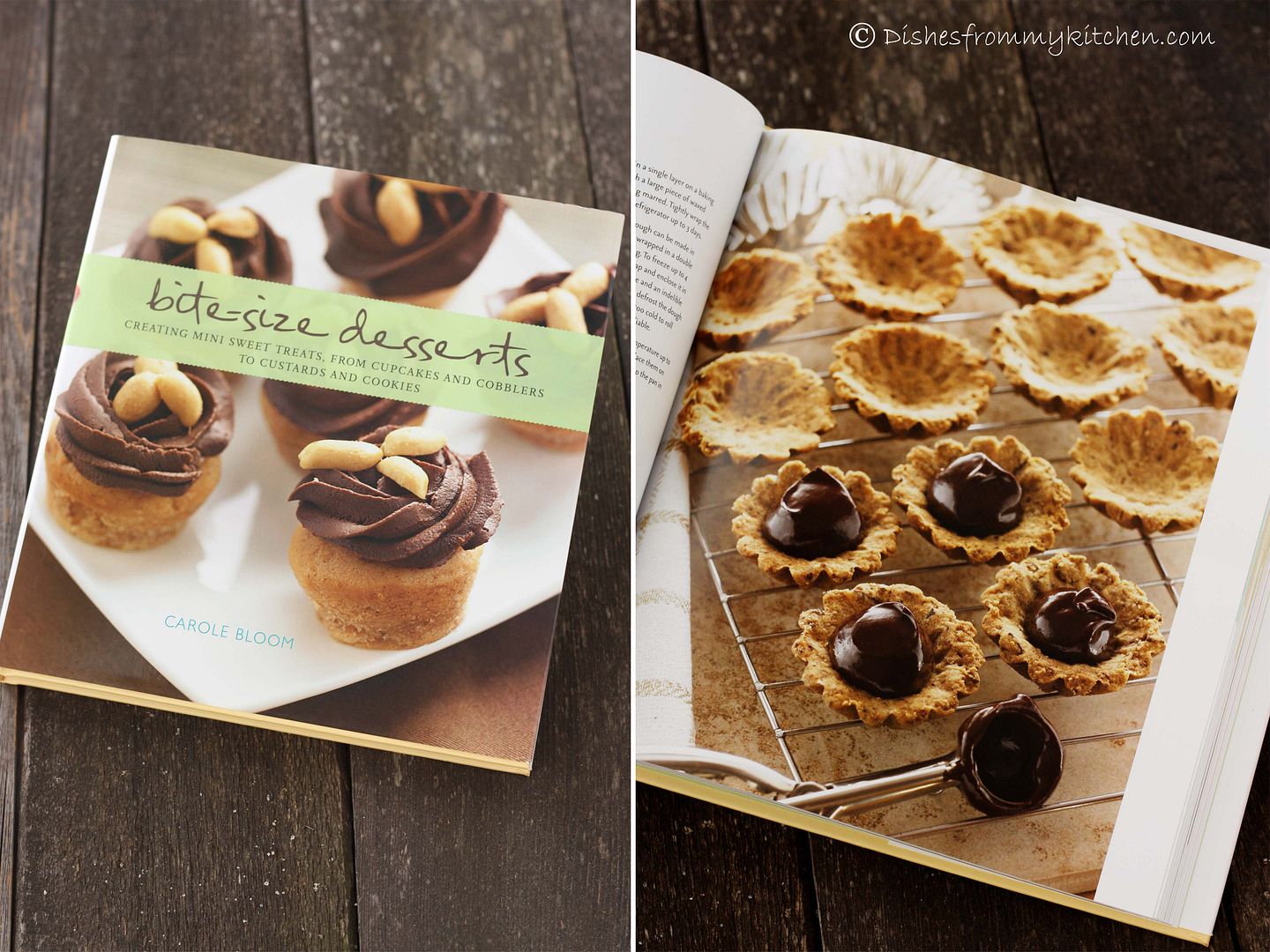 For the Second Random Winner
2. "Desserts 4 Today: Flavorful Desserts with Just Four Ingredients"



It's really cool and amazing to do desserts with just 4 ingredients! This book is beautifully laid out. Recipes are made in a way which is easier for even a novice baker.

Along with this book you will receive cute little cupcake liners.


You can check

Nutella Brownies

which I posted following " Desserts 4 Today " book.




It's easy to participate in the giveaway, Leave a comment and follow the below steps :


1.Like

Dishesfrommykitchen Facebook

page and leave a comment on the giveaway post saying that you did so.

2.Become a blog follower on dishesfrommykitchen.com and leave a comment on the giveaway post saying that you did so. OR
Follow Dishesfrommykitchen on twitter and tweet the below message and leave a comment on the giveaway post saying that you tweeted. "Dishesfrommykitchen.com is doing a giveaway, anyone can participate." Make sure you provide your valid email address so that you can be contacted in case you are the winner. If you are already following me on facebook, twitter or blog follower then leave a comment in this post mentioning how you are following my blog.

Appreciate if you could share a word about this giveaway to your friends as well.



Important Details :


1. This giveaway is open to anyone and anywhere in the world and will run until

Feb 14th 5:00 AM GMT


2. Two winners will be picked via a random number generator software. You will be contacted by email that you provide and you will receive the gifts to your door. Good luck !!!

Thank you all for your participation in the giveaway.

Now for the moment of truth, I am happy to announce the results of the giveaway.




The two winners are

1.Subhashini Ramsingh

2.Shailaja Reddy




Congratulations to the winners!!!!




The winners will be contacted through email.

This giveaway is closed now.