>> Thursday, October 14, 2010 –  Beans, borlotti bean, Cranberry bean, Dhal rasam, Greens, Indian butter beans, Legumes/Bean, Lunch menu, Rasam(Chaaru), sundal
Borlotti bean which is also called as Cranberry bean is delicious cooked in soups, stews, Salads, Sundal, Kurma. A firm texture and sweet, nut-like flavor makes this bean a favorite. In US you may find Borlotti/Cranberry beans under a different name depending upon where you live. In India it is also called as Butter Beans, I know here the butter beans are different so somehow, the vegetable names vary from place to place.
The sundal with this beans particularly this masala tastes so so delicious and is our favourite too.. A Bean sundal, Paruppu keerai( Greens with dhal), Rasam and Curd.. mmmmmm..... A delicious and very comforting meal. Here goes the visual treat....
BORLOTTI BEAN SUNDAL



Ingredients:

Borlotti Bean - 2 cups
Onion - 1 chopped finely( Shallots tastes so good)
Tomato - 1 medium sized
Curry leaves - few
Asafoetida - 1/4 tsp
Mustard - 1/4 tsp
Urad dhal - 1/2 tsp
Turmeric - little
Lemon juice - 1/4 tsp ( just for taste)
Coriander - chopped finely for garnishing( more would taste better)
Oil and salt accordingly

For Masala Paste:
Green Chilli - 4 or 5 increase if you need more spicy
Saunf - 1/2 tsp
Ginger - 1 1/2 inch

Grind the above to coarse paste.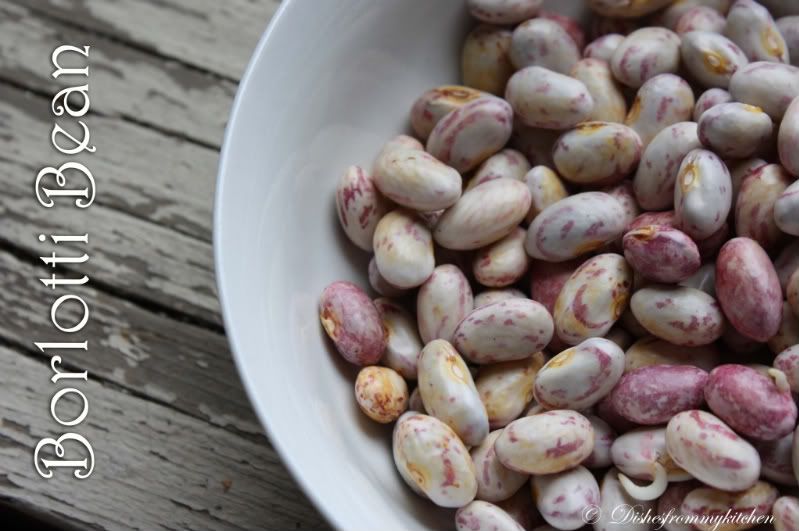 Method :
1. Once the beans are removed from the shell, wash it and pressure cook by adding 1/4 water and salt for 4 whistles.( No of whistles depends on your cooker).
2. Now heat oil in the pan, add mustard. Once it is spluttered, add Urad dhal.
3.Once it is light brown add the onion, the masala paste, curry leaves, Asafoetida, followed by tomato and Turmeric.
4.After the tomato is cooked well other other ingredients, add the cooked bean.
5. Mix well so that everything has to blended well, add salt and lemon juice. Mix it well.
6. Switch of the flame and add the coriander leaves.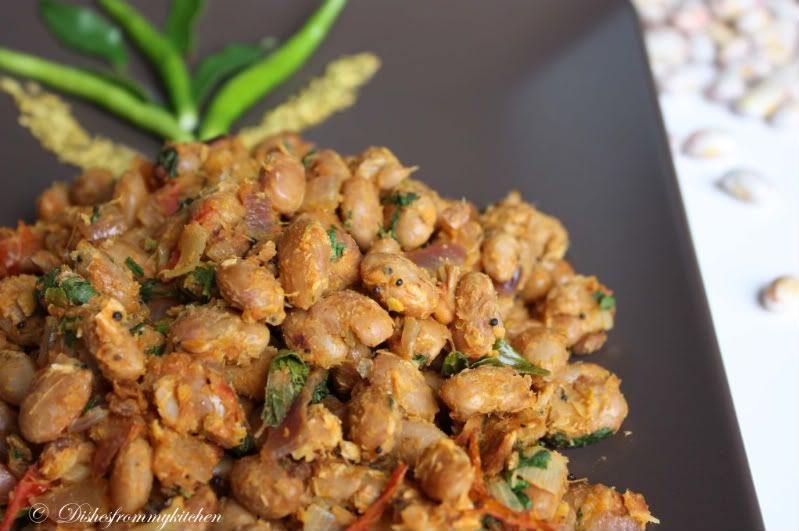 Note :

You can substitute this bean with any other bean or channa(Black or white) according to your choice. But cooking the Bean or Channa in pressure cooker depends accordingly.



PARUPPU KEERAI


Ingredients :

I used Amaranth - 2 cups
Toor dhal - 1 handful( pressure cooked with little turmeric)
Mustard - 1/4 tsp
Urad dhal - 1/2 tsp
Red chilli - 5 broken
Coconut - 1 tbsp
Oil and salt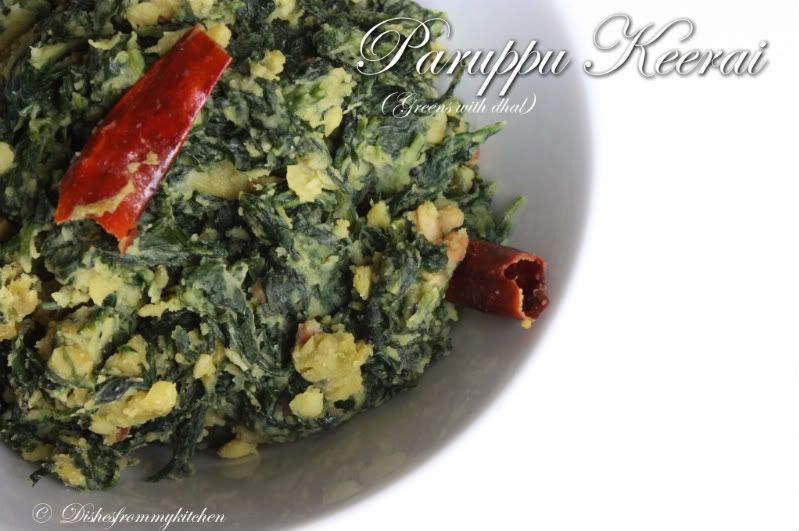 Method :
1. Throughly wash the greens, drain and chop it.
2. Heat the oil in the pan, add mustard and urad dhal.
3. Now add the red chillies.
4. Add the chopped greens sprinkle little water , close with the lid only 3/4th otherwise the color changes.
5. Once the greens is cooked add the cooked dhal, salt and coconut, mix well.
6. Put off the flame, here you for healthy Greens for Your comforting meal!!!
You can substitute amaranth with spinach or any Indian greens.

DHAL RASAM(PARUPPU RASAM)

Ingredients :
Toor dhal - 1/4 cup cooked with little turmeric
Tamarind pulp - 1 1/2 tbsp ( adjust according to your taste)
Rasam Powder - 1 tbsp
Chilli powder - 1/4 tsp ( my rasam powder has no chilli powder in it so I add seperately)
Tomato - 1 small
Curry leaves - few
Cummin - 1/4 tsp
Mustard - 1/4 tsp
Garlic - 1 crushed
Pepper powder - 2 pinches
Asafoetida - little
Coriander leaves - for garnishing( You can add the stalks of coriander in hot rasam to get nice aroma)
Salt and oil for seasoning
Method :
1. Dilute the cooked dhal with 1 1/2 cup of water.
2. Add the tamarind pulp, tomato, rasam powder, chilli powder, add salt.
3. Let it boil for few minutes and you can see the quantity of rasam is little reduced and the foam is cleared little bit.
4.At this time in a pan heat oil, add mustard, cummin followed by crushed garlic, Asafoetida, curry leaves and pepper powder.
5. Once the garlic is slight brown color add this to the rasam and close with the lid immediately.
6. Now add the coriander leaves that is chopped and some coriander stalks. This also give nice taste, aroma to the rasam.

Note:

1. The sourness and spiciness can be adjusted according to your taste.

Hope you all enjoy my simple comforting meal. Have wonderful Weekend !!!!