>> Sunday, January 8, 2017 –  Berries, berry compote, breakfast bowls, breakfast ideas, compote, corn grits, egg toast, grits, healthy breakfast, mixed berries, vegan breakfast, weekend breakfast
This is my first post for the year 2017. I did not make any New Year resolutions, except eating healthy which has been my key goal every year. As usual I try to keep fit by doing walking and exercising very regularly, also keep my blog busy with more posts and enjoy every moment as it comes. My blog posts going forward are going to be based on the recipe requests which I get from my followers/friends based on my food pictures posted on my FB page, Instagram and other social media groups. I will be prioritizing my posts based on the recipe requests.
If you are my follower of my social media page, please browse my albums and let me know which recipe you want to see in the blog and also share your New Year Resolution in the comment section or in my FB page. I would love to see those.
We had our first snow for the season on Friday, it is good to have snow once in a while. I was expecting snow for Christmas but Santa gave us a warm Christmas. It is a beautiful thing to see the flurries falling and the fresh snow getting filled everywhere, I really enjoy this. After all the snow on Friday and Saturday was a real cold day which we enjoyed with hot cocoa.
All Saturdays for us are very busy; taking my little one to classes, shopping for the week etc., so our Saturday breakfasts are simple yet healthy ones. This week I made grits with berry compote and rye egg toast with Avocadoes.. In-fact I did not plan to take the picture for the blog, as usual I was taking the picture in my phone. It was a sudden thought to take my camera out in spite of my busy schedule. We love Grits both savory and sweet, will share the savory grits when I make it next time. Since I had lots of berries, made Grits with Berry compote. It tastes very good with whole lot of berry goodness... The compote is so easy to make and you can alter the sweetness and spices the way you like. Since I wanted to make healthy I did not use lots of sugar, so adding sugar depends on how sweet you want to have.
GRITS WITH MIXED BERRY COMPOTE
Serves 3 to 4
Ingredients :
Instant Grits - 1 cup
Milk - 1 cup (You can also use Almond milk, Soy milk for vegan option etc)
Water - 3 cup
Salt - 1 pinch
Butter - 1 tbsp
Ingredients for Berry compote:
Mixed berries - 1 1/2 cup (I used Blackberry, Raspberry, Blueberry)
Brown sugar - 1 1/2 tbsp
Lemon juice - 1/2 tbsp
Vanilla extract - 1 tsp
For Topping :
Topping is all optional, choose whichever you like.
I used Pepitas (pumpkin seeds), Chia seeds, Hemp, cocoa nibs
You can always drizzle Maple syrup if you think sweetness in Berry compote is less for you. This again gives unique touch to the Grits bowl.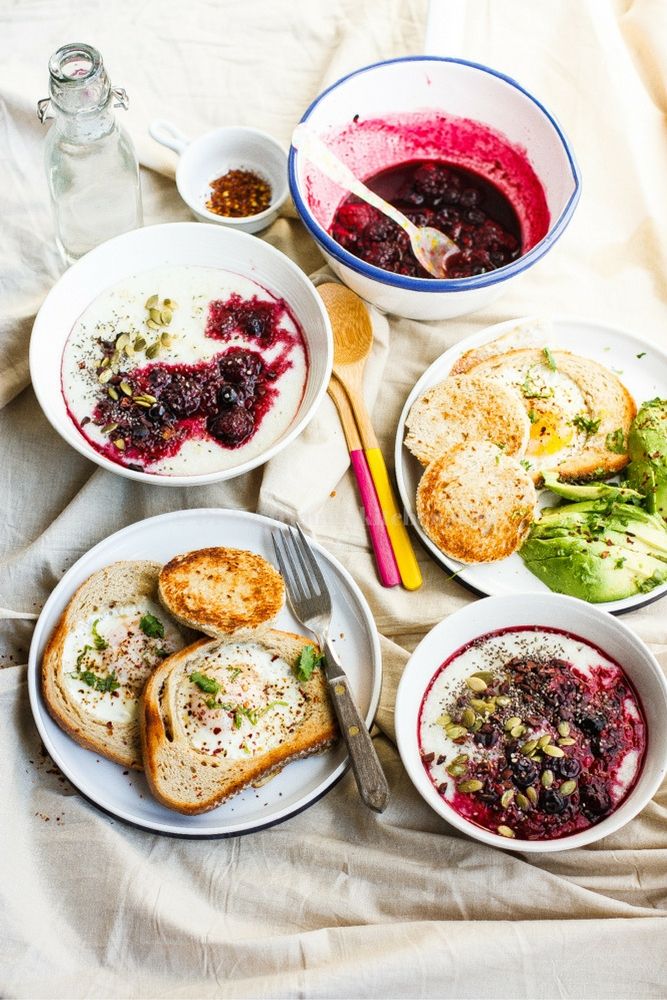 Method for Berry Compote :
1. Macerate the berries with sugar and keep it aside for 15 to 20 minutes.
2. Then cook the berries till they become little mushy and switch off the heat adding little lemon juice and Vanilla extract. You can serve the compote with oats, grits etc.
Method :
1. Bring the milk and water to boil, stir in the grits and salt.
2. Reduce the heat to low, cook for 15 to 20 minutes stirring occasionally. Remove from heat and serve immediately.
3. I served with berry compote and toppings listed above.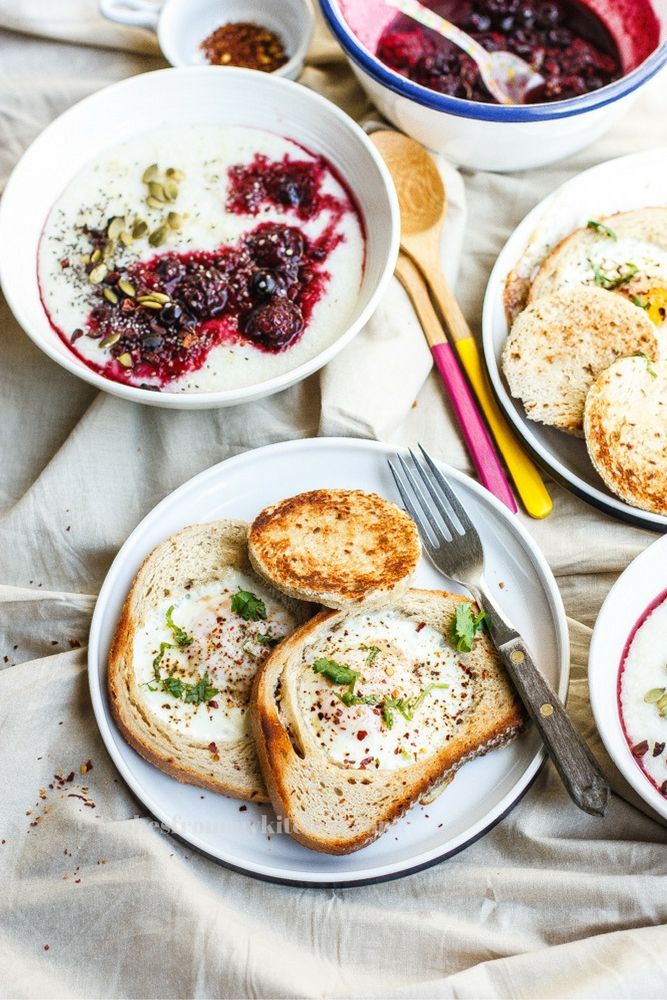 Enjoy Healthy Breakfast !
My phone shots on Snowy day !