>> Tuesday, August 21, 2012 –  green gram sprouts, green gram sundal, how to sprout mung bean, mung bean stir fry, mung sprouts stir fry, payaru sundal, seasoned bean, seasoning mung bean, sprouts, sprouts sundal
Mung Beans are one of the most cherished foods. The amazing biochemical process of sprouting, transforms this seed with a number of significant health benefits into a "Super food". The sprouting process makes Vitamin C available which is not found in the seed. This basic seasoning of mung sprout is very healthy that you can have anytime of the day !!!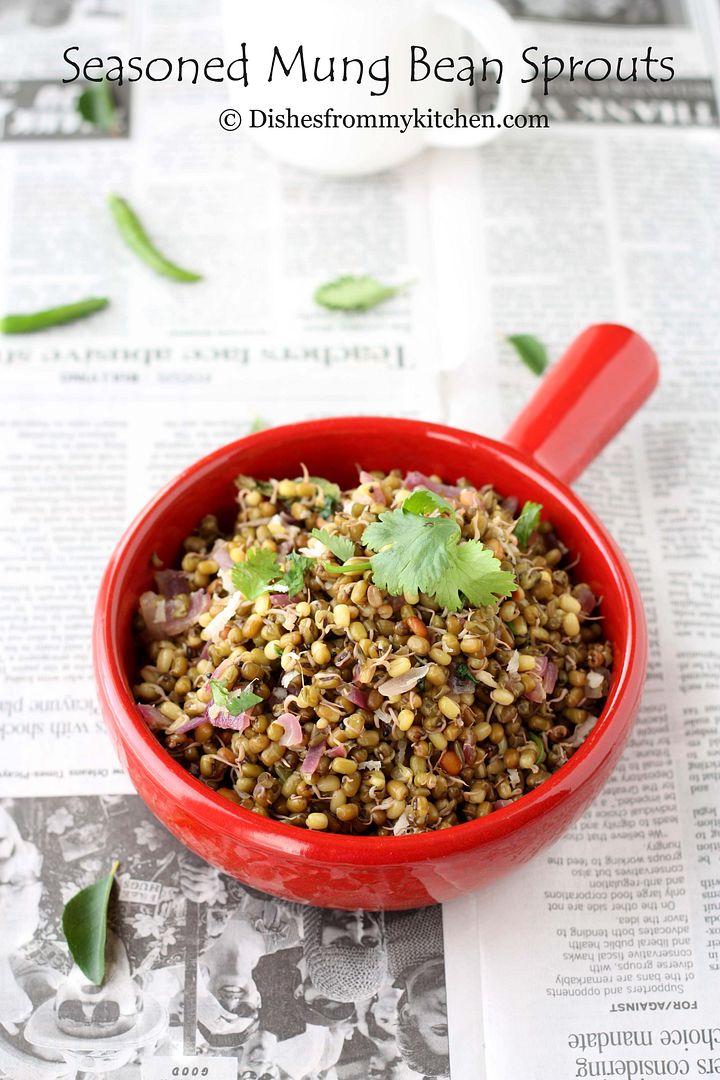 I have already posted how to sprout mung bean...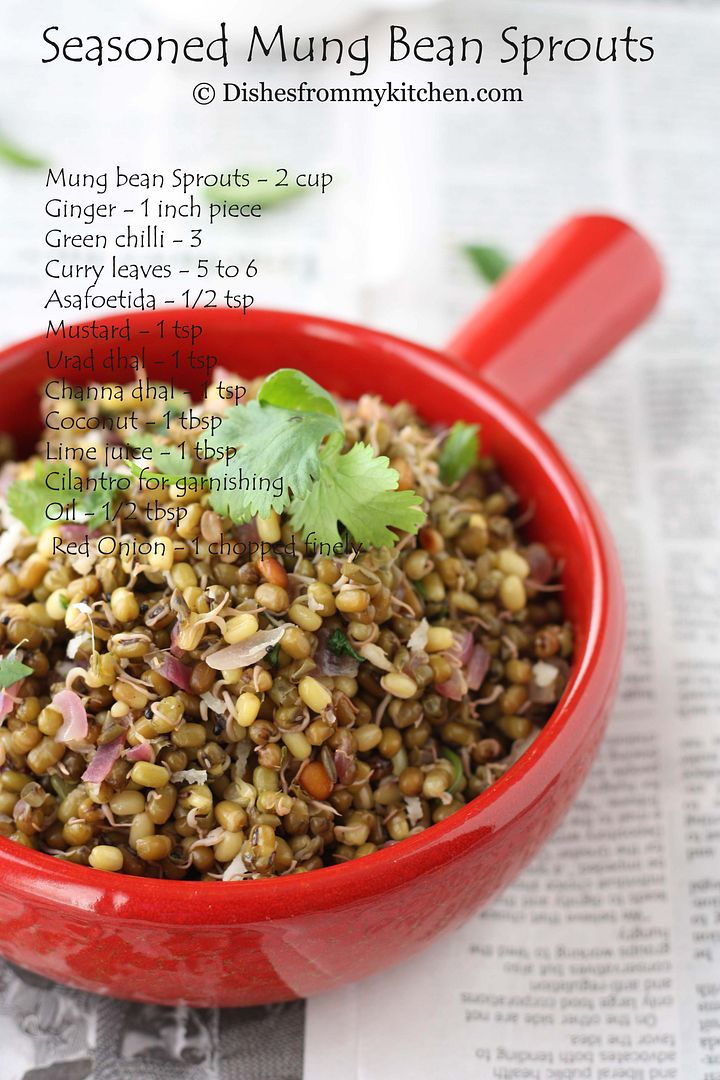 INGREDIENTS :
Mung bean sprouts - 2cup
Ginger - 1 inch Piece
Green chilli -2
Curry leaves - 5 to 6
Asafoetida - 1/2 tsp
Mustard - 1 tsp
Urad dhal - 1 tsp
Channa dhal- 1 tsp
Grated coconut - 1 tbsp
Lime juice - 1 tbsp
Cilantro for garnishing
Oil - 1/2 tbsp
Red onion- 1 chopped finely
METHOD :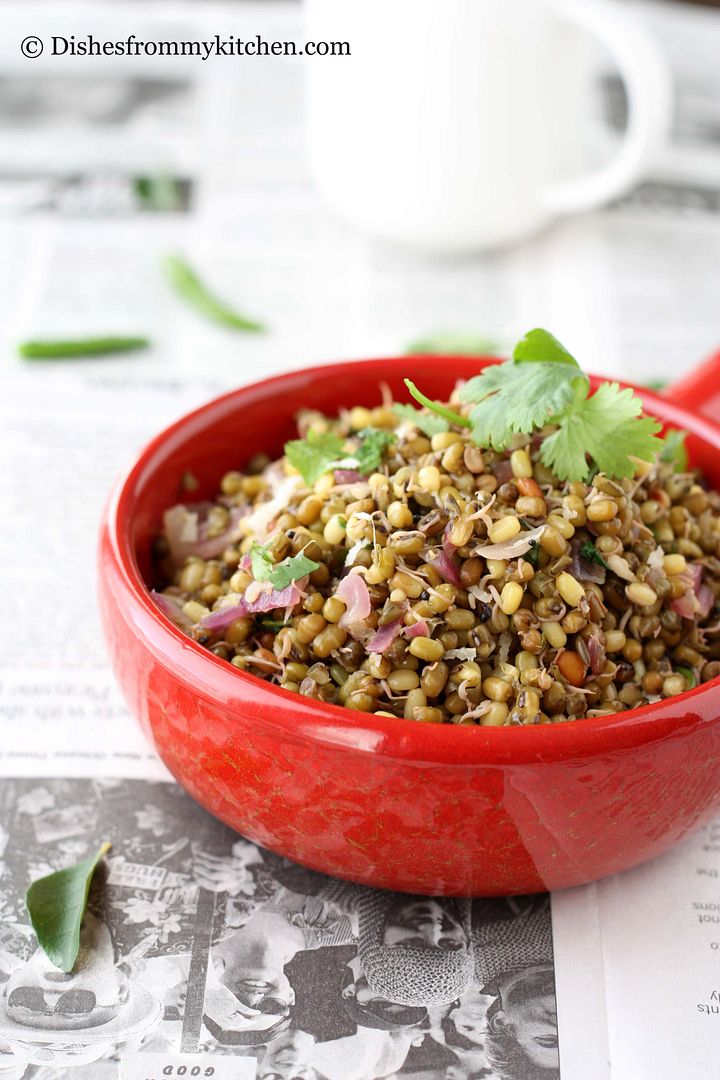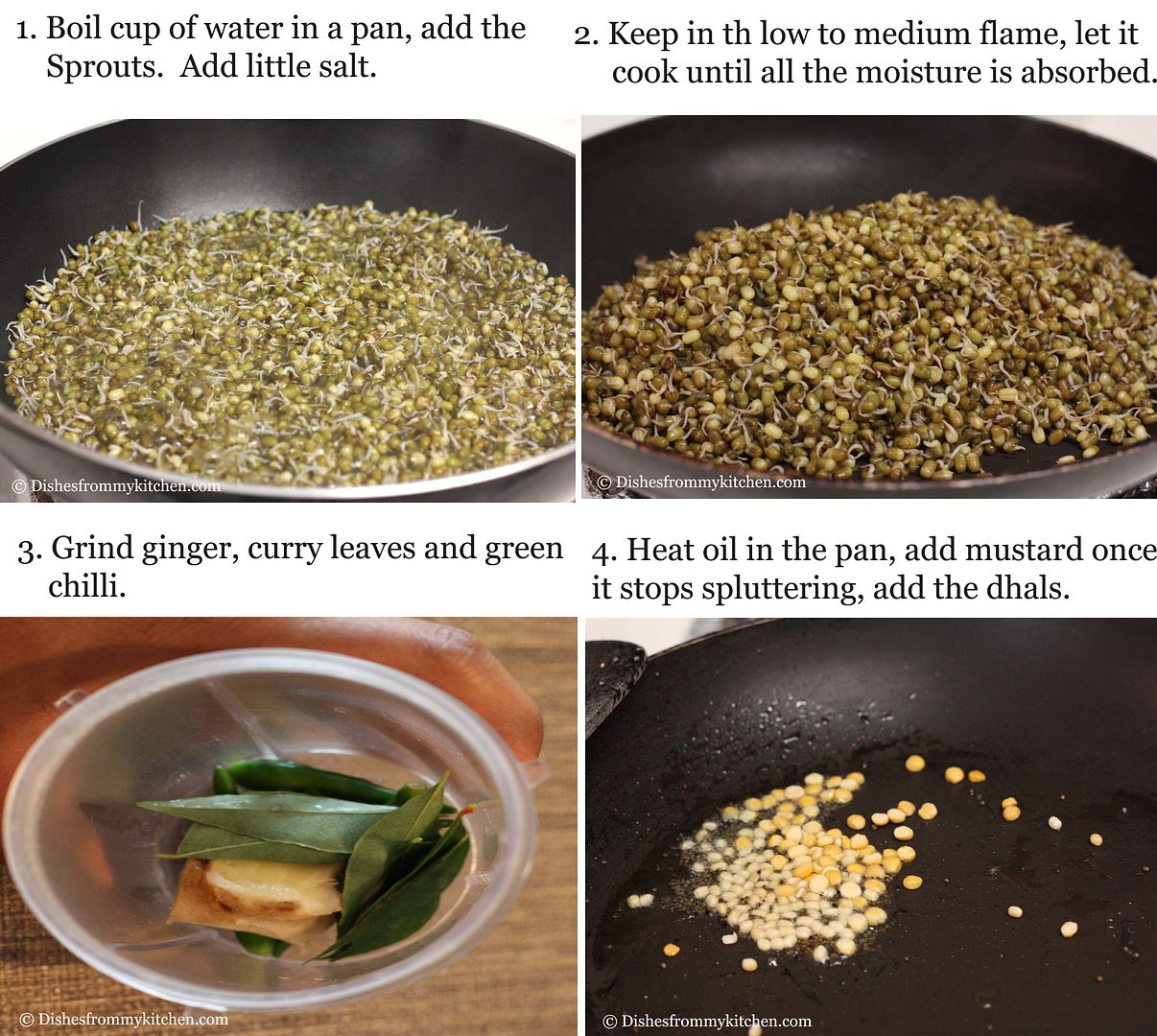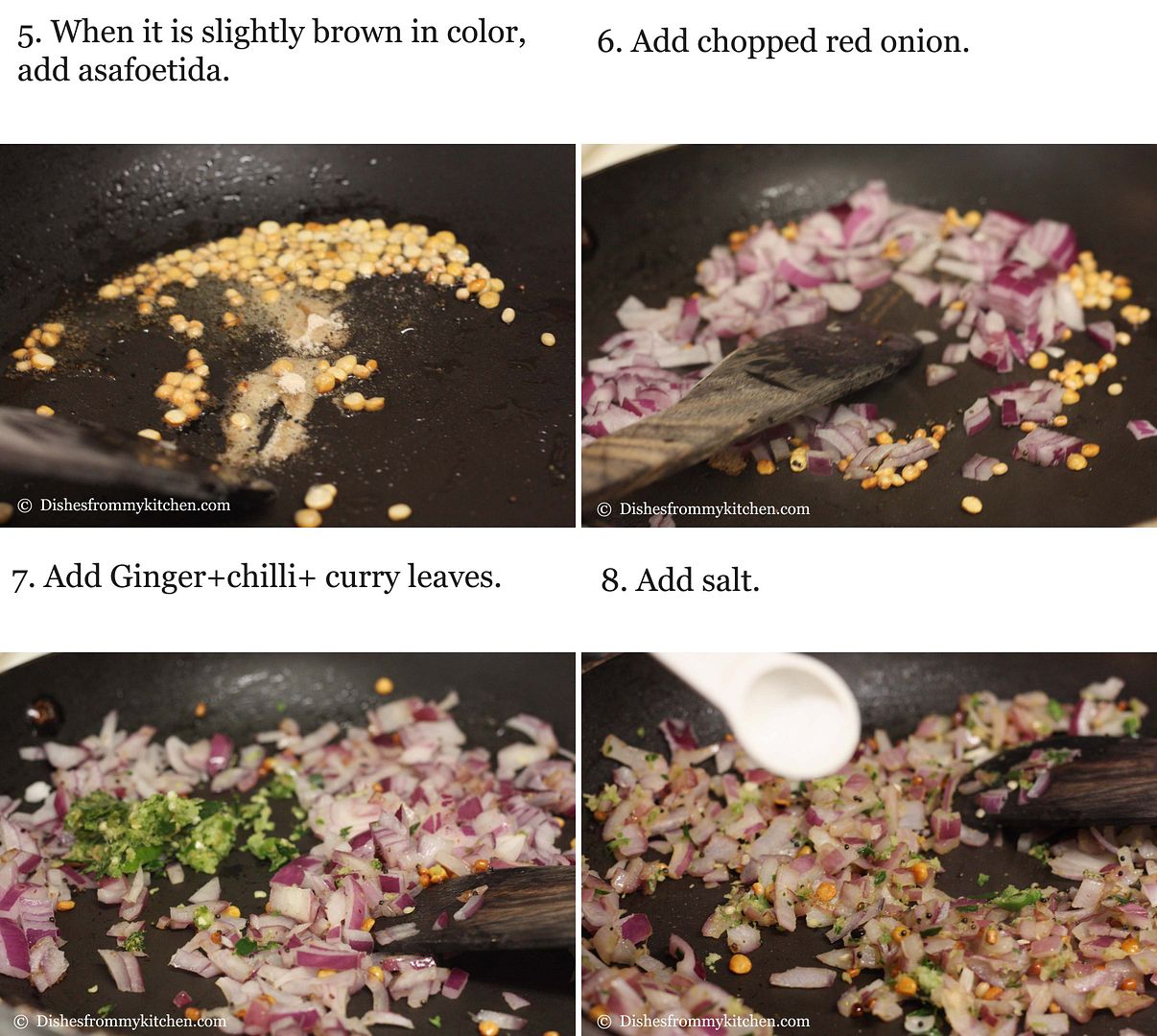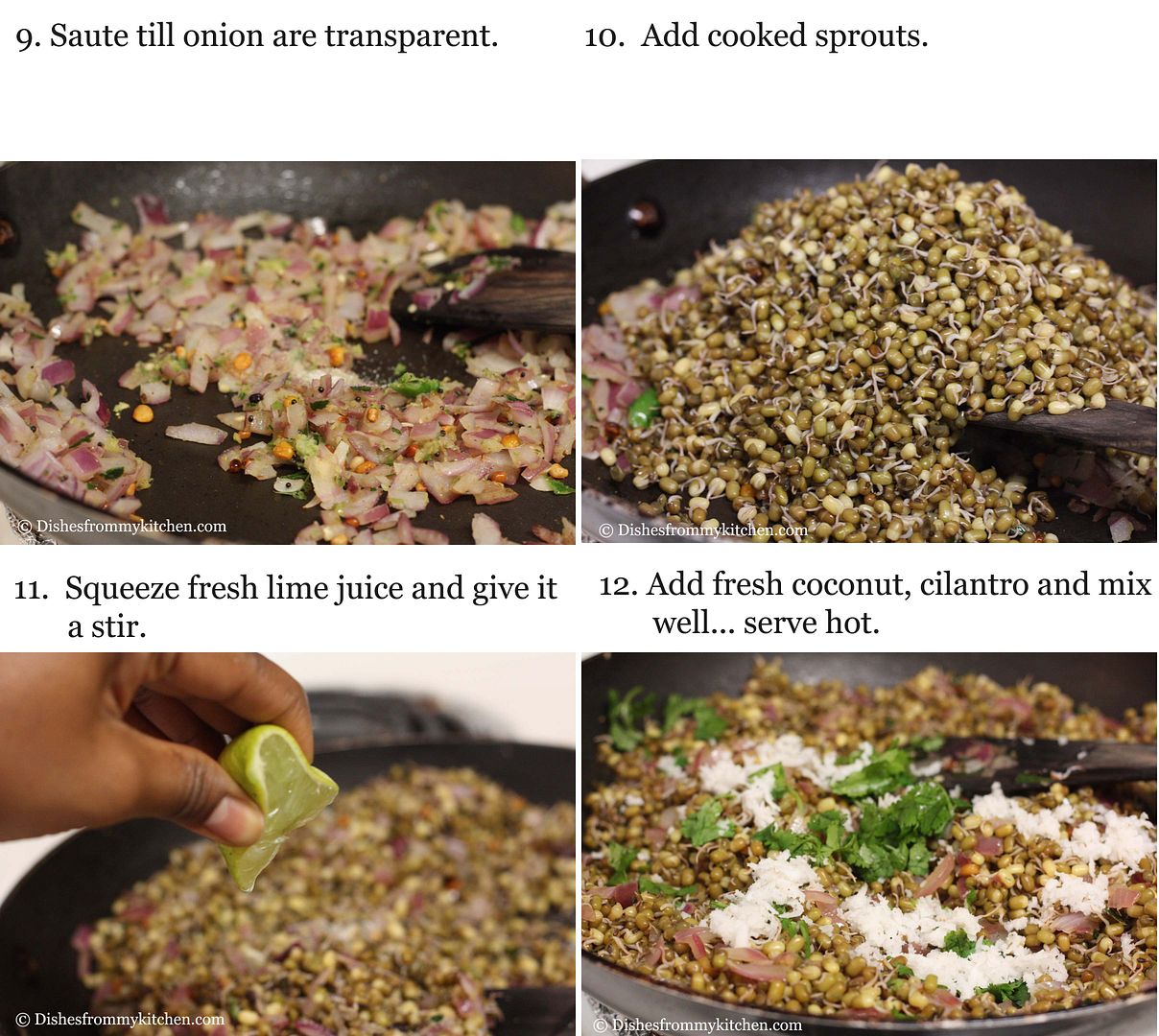 Note :
1. Do not overcook the sprouts.
2. The amount of water I have given is approximate. If you find the sprouts are little hard even all the moisture is absorbed add extra 1/4 to 1/2 cup water and let it cook until to your desired texture.
3. The recipe which i have given is basic South Indian seasoning to any bean. So if you do not have urad dhal, channa dhal, asafoetida, curry leaves and mustard just omit those and proceed with other items. Even without those it still tastes good.