>> Friday, June 15, 2012 –  ginger juice, ginger lemonade, health benefits of pineapple juice, healthy pineapple juice, lemon juice, pineapple and ginger, pineapple ginger lemonade, pineapple juice, pineapple lemonade
Raw pineapple juice contains almost all vitamins and minerals essential for the digestive system.

Enjoy the refreshing juice for maintaining a healthy body.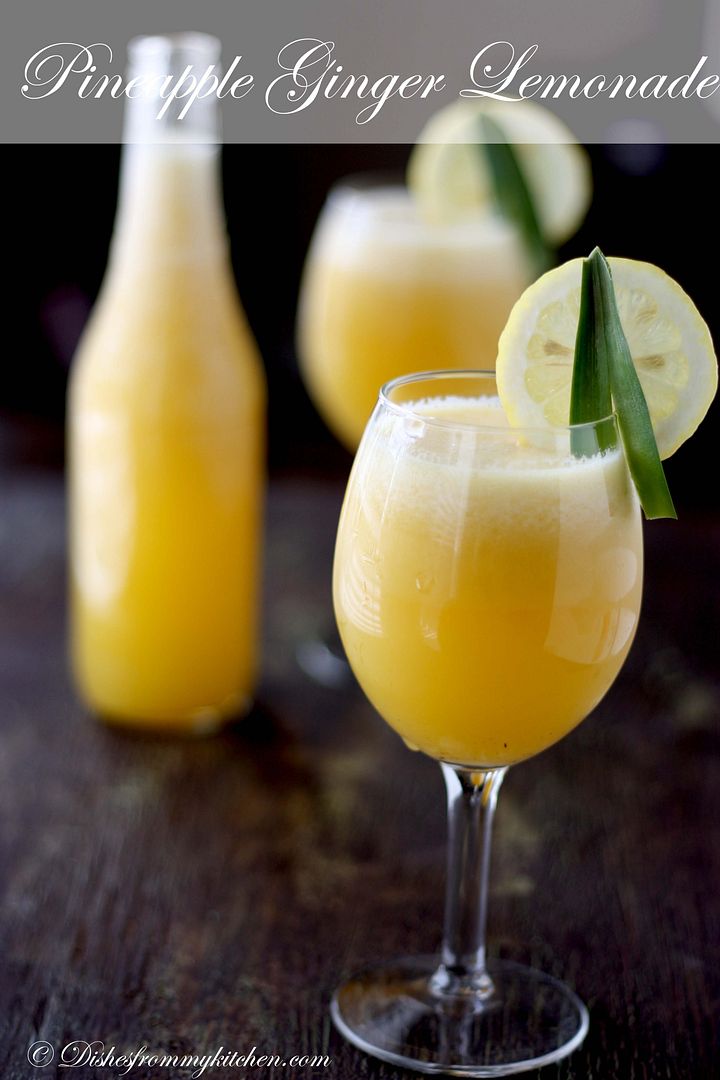 PINEAPPLE GINGER LEMONADE
Yields 6 to 7 cups of juice
Ingredients:
Pineapple - 1 chopped to big chunks
Ginger - 1/2 inch piece
Lemon juice - 2 tbsp
Honey - 2 to 3 tbsp
Water - 3 cup
Few ice cubes for serving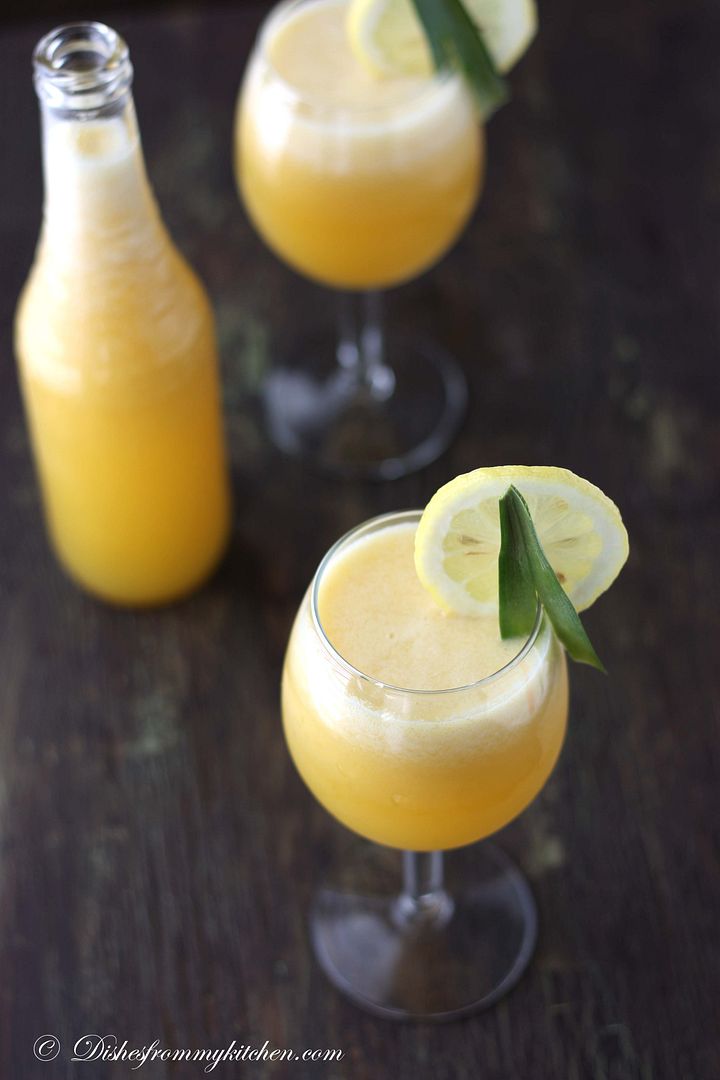 Method:
1. Throw all the above ingredients in the tall blender with a cup of water.
2. Blend until they become smooth.
3. Strain them using the strainer, dilute with reserved 2 cups of water.
4. Serve chilled.
Note:
Lemon juice and honey can be added according to your taste preference.