>> Monday, March 7, 2011 –  Cookies with almond meal, Cookies with pistachios and almond, Crispy cookies, eggless cookies, Sweet punch, tea time snack, teatime cookies, wheat almond cookies, wheat cookies
This month sweet punch was Whole wheat Eggless cookies from this cookies is absolutely easy that can be done in no time, healthy( if your not counting butter calories :) ).
A little modification which I did from the original recipe is this, instead of 1/4 cup Almond sliced I used the Almond meal with the dough , plus Pistachio's and Silvered almonds for garnish. And also the actual recipe has 1/2 sugar but I just took 2 tbsp out of it. Hope you all enjoy the snacking time now....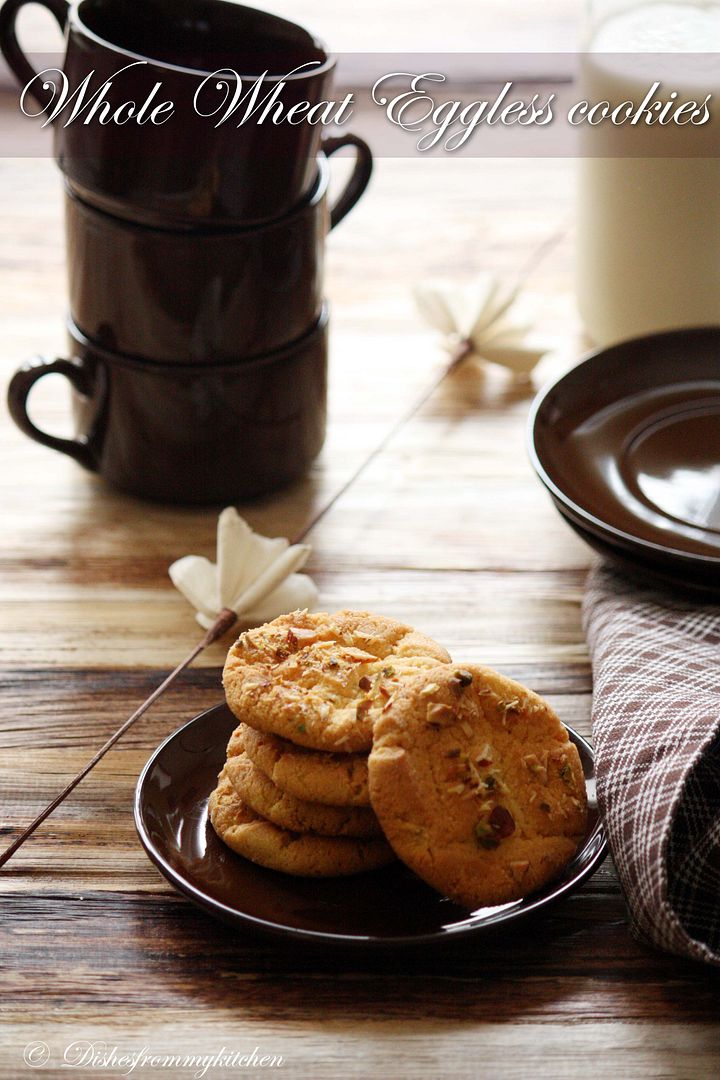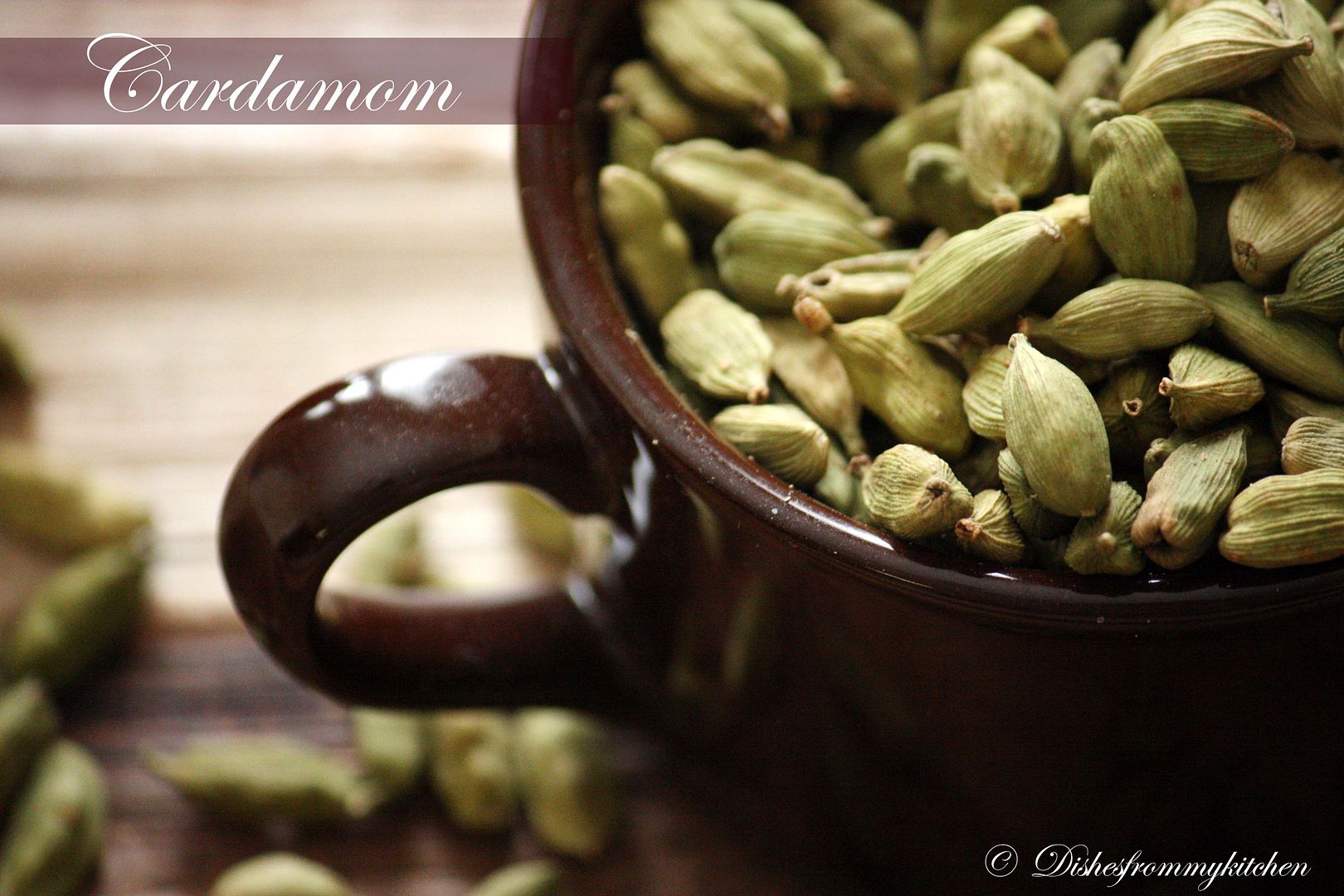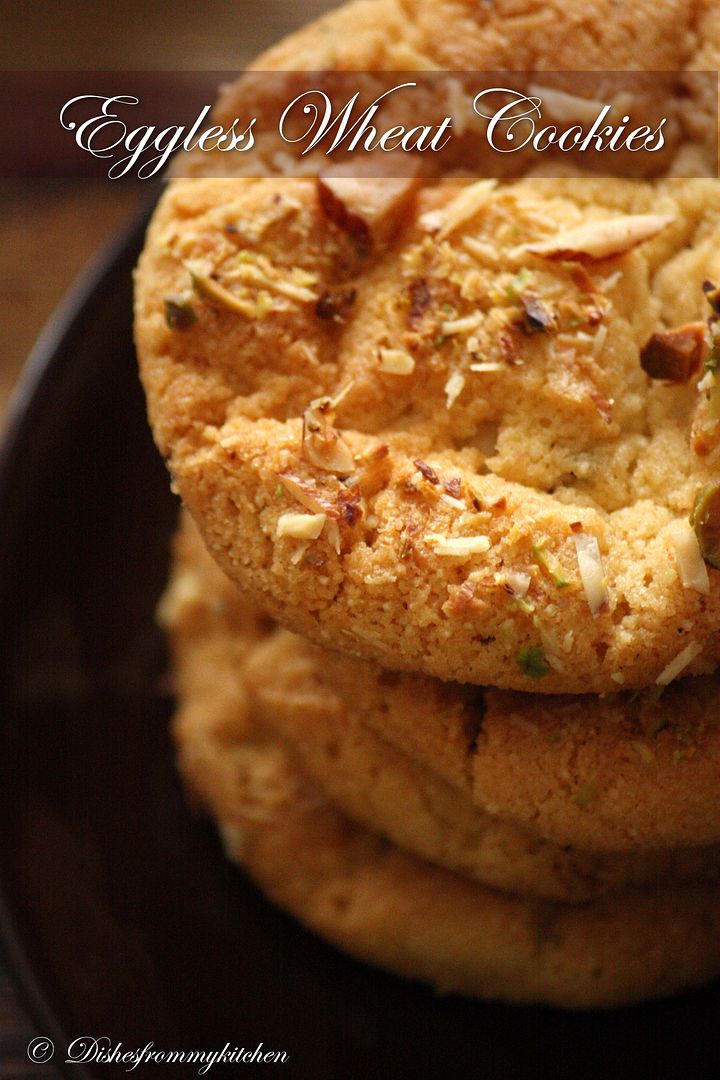 WHOLE WHEAT EGGLESS COOKIES
Ingredients
Whole wheat flour - 1 cup
Sugar - 1/2 cup minus 2 tbsp( just removed 2 tbsp from 1/2 cup of sugar)
Green cardamom - 1/2 tsp powdered
Butter - 1/2 cup (Room temperature)
Milk - 2 tbsp or as needed
Pistachios - 2 tbsp (coarsely powdered or finely chopped)
Silvered almonds - 1 tbsp ( sliced or finely chopped)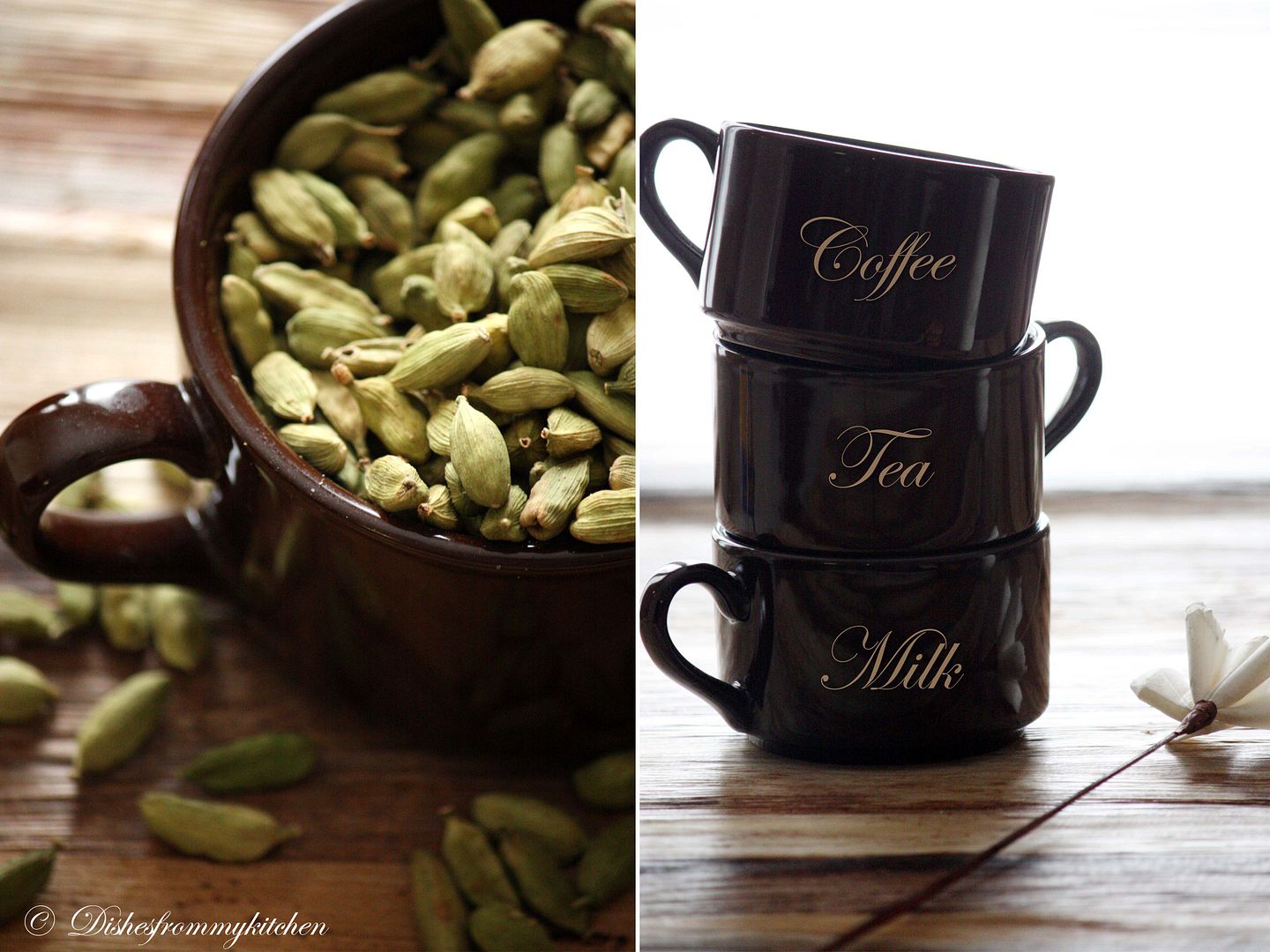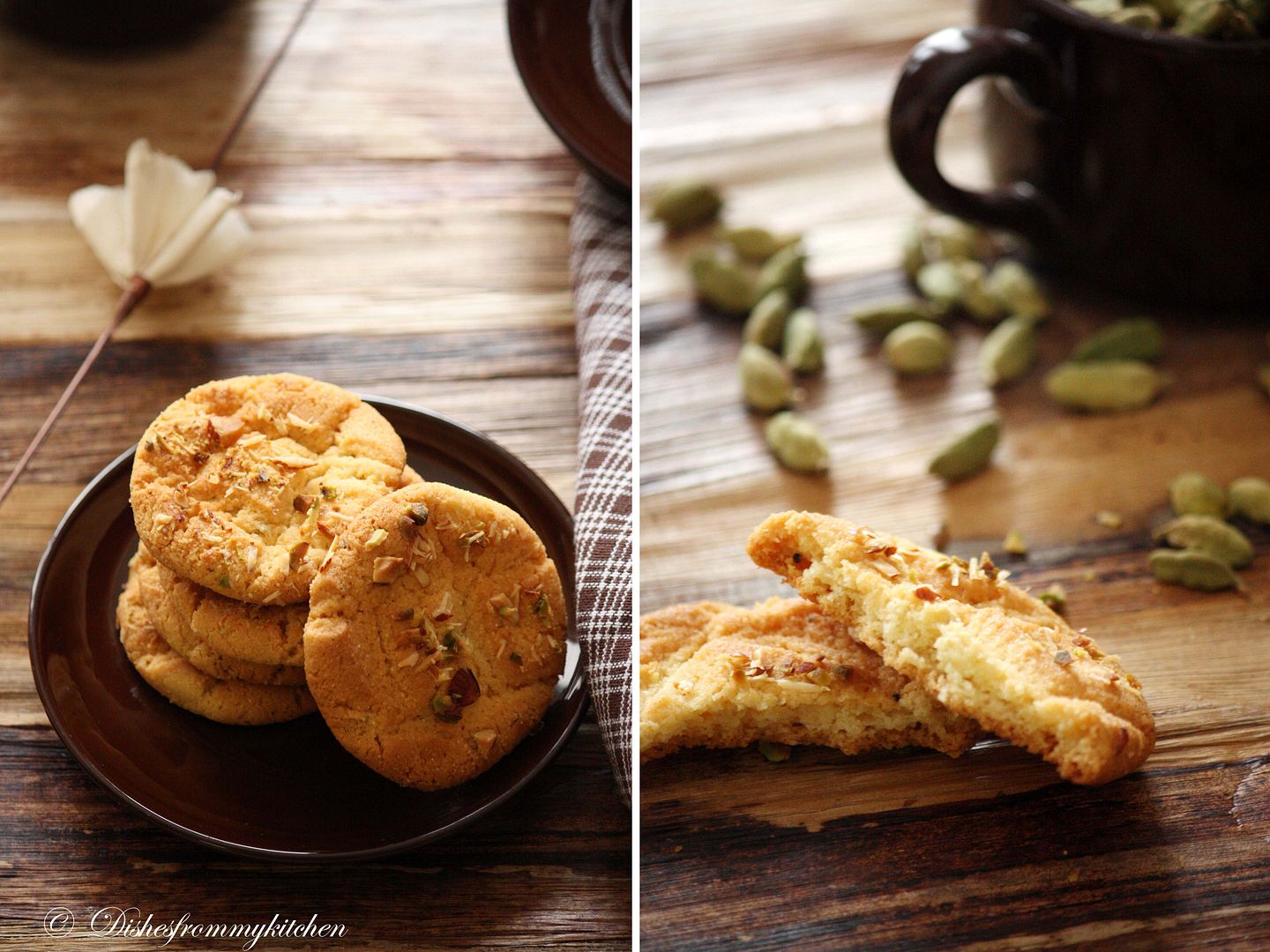 Method:
Pre heat the oven to 360 degree F.

In a bowl, mix the flour, sugar, salt, almond meal and cardamom powder well.

Next add soft butter and milk to the flour mixture to make dough. Dough should be very soft.

Divide the dough into about 24 equal parts and make them into balls.

Press each ball between your palms lightly; every piece should be about 1/2" in thickness.

Place the dough balls on an ungreased cookie sheet about inch a part, garnish with pistachio and Silvered almonds.

Bake the cookies for about 18 minutes or until cookies are lightly gold brown.

After they become lightly golden brown remove the cookie sheet from the oven. Let the cookies cool down for two to three minutes before taking them off the cookie sheet.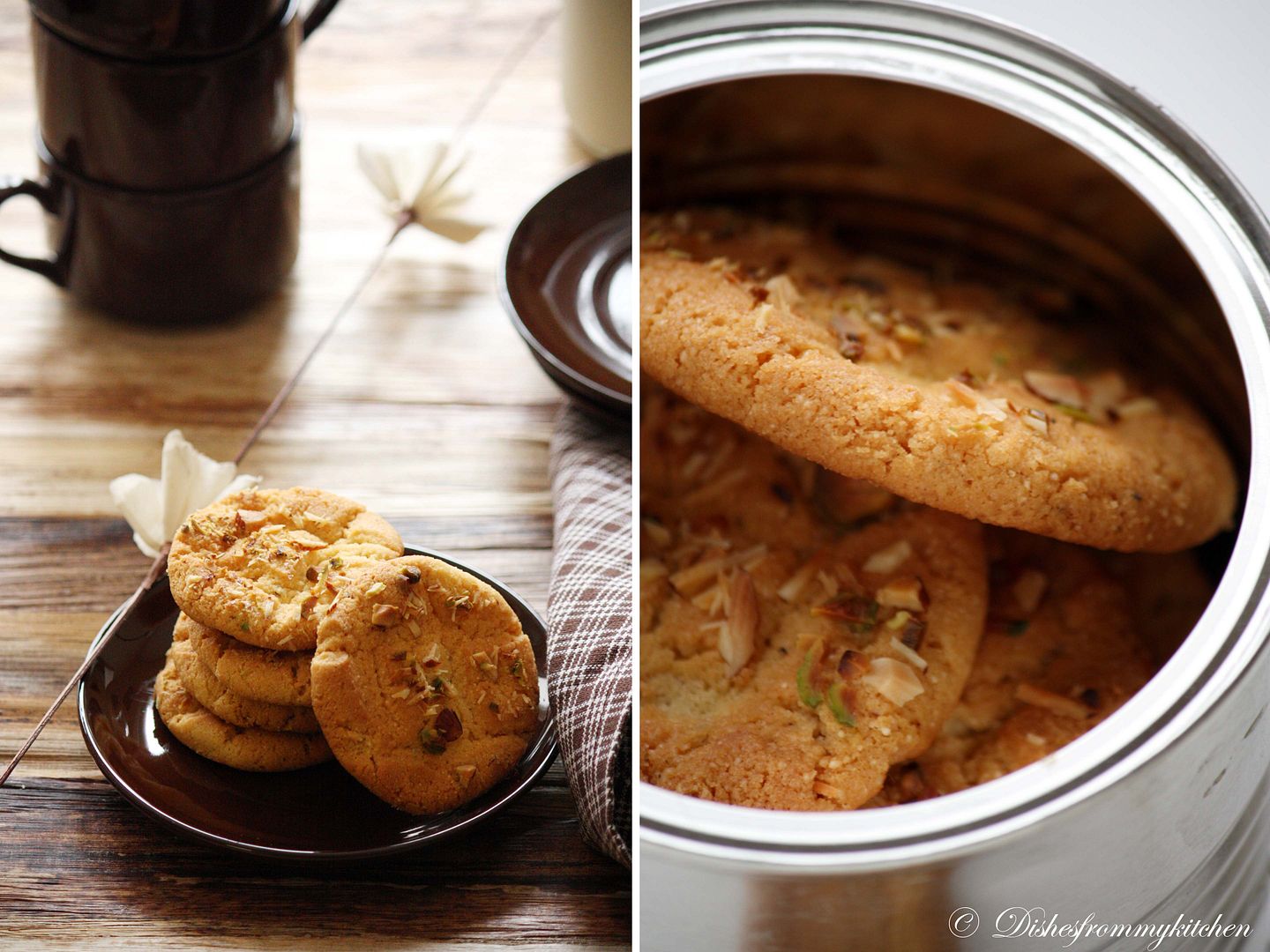 Store the cookies in the Airtight container and enjoy the goodness of the wholewheat with the aroma of the cardamom and crunchiness of the nuts.