>> Monday, February 7, 2011 –  Appetizers, Baked Appetizers, BRead rolls, Bread Sandwiches, Finger food, Kids food, lunchbox menu, Party food, Small bites appetizer, Vegetable bread rolls, Vegetable soychunks bread rolls
When I posted the SOYA CHUNKS VEGETABLE CURRY in my last post, I said whenever I do it I make double the quantity for my small family the reason is this Baked Bread Rolls, the curry which we make will tastes excellent for stuffing in the bread, Either as a Bread rolls or Bread sandwiches. For Sandwiches just stuff the Vegetable curry in the bread and toast in oven or toaster. Here is method for bread rolls....Before going Bread Rolls here is a quick glance for SOYA CHUNKS VEGETABLE CURRY to stuff inside the rolls.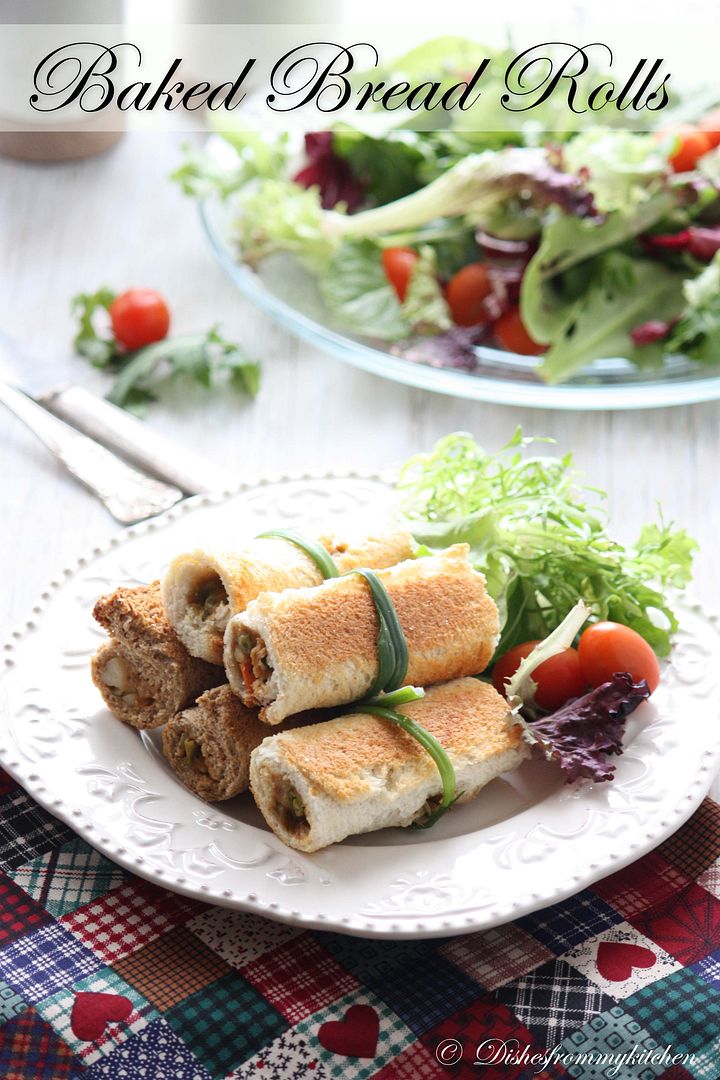 BAKED BREAD ROLLS
White or Wheat bread - as needed
Garlic- 1 individual pod minced
Soya chunks vegetable curry - as needed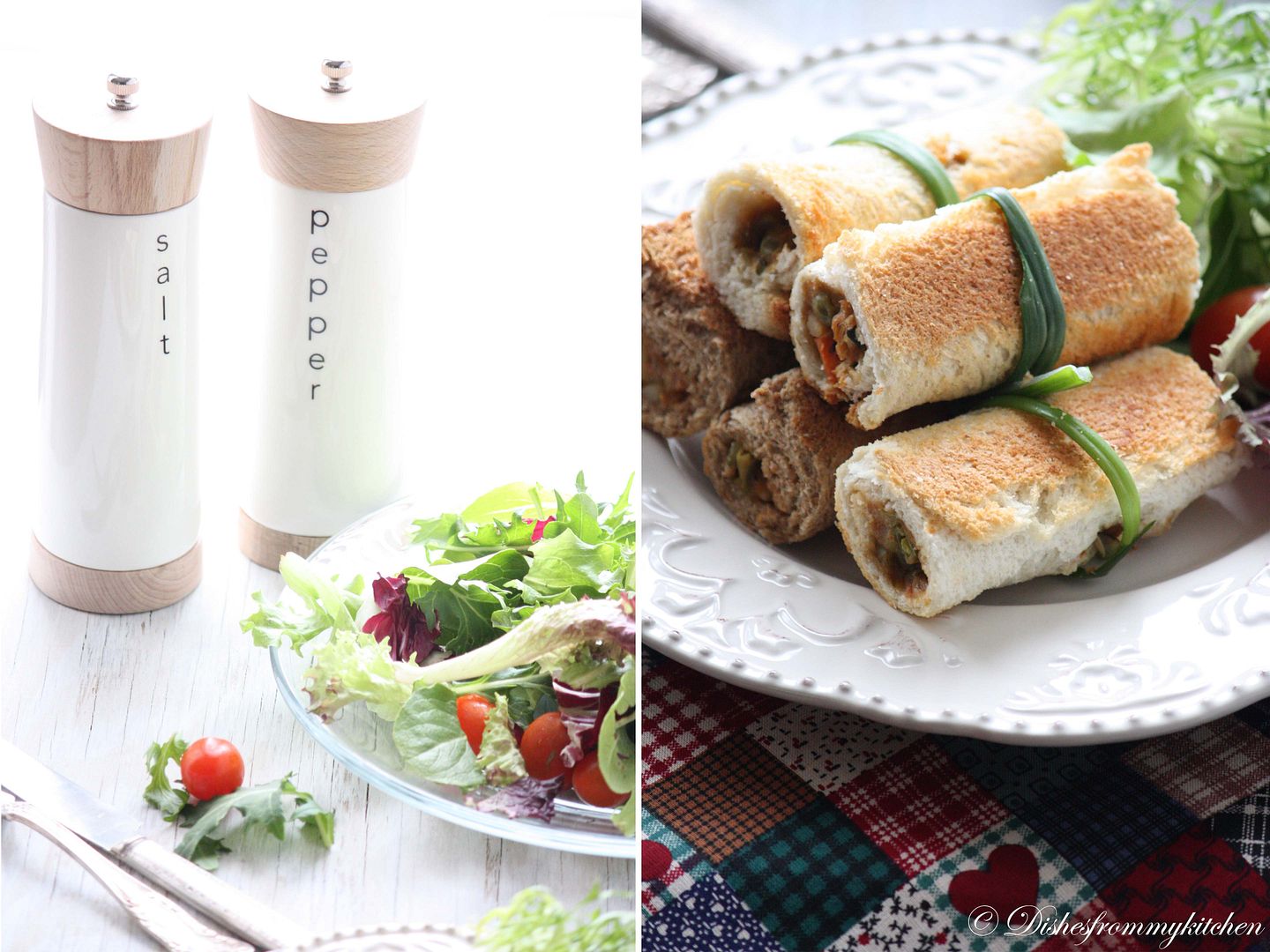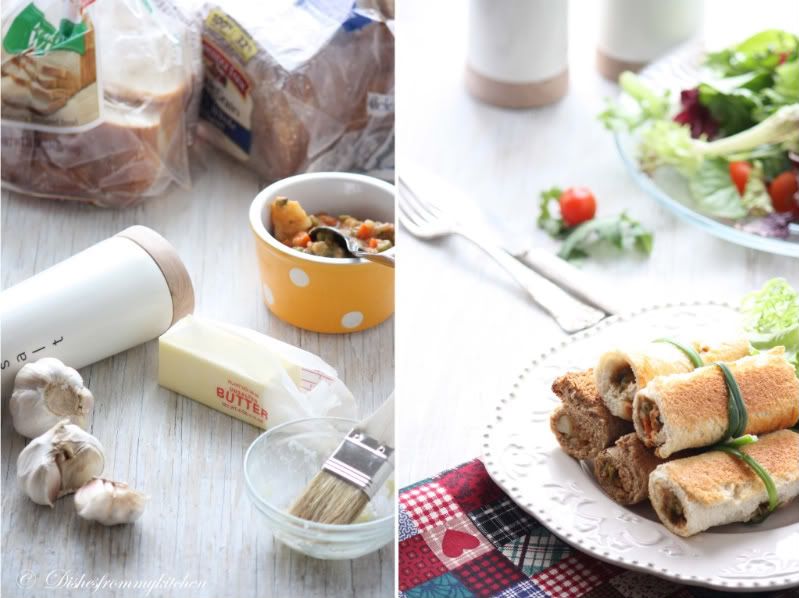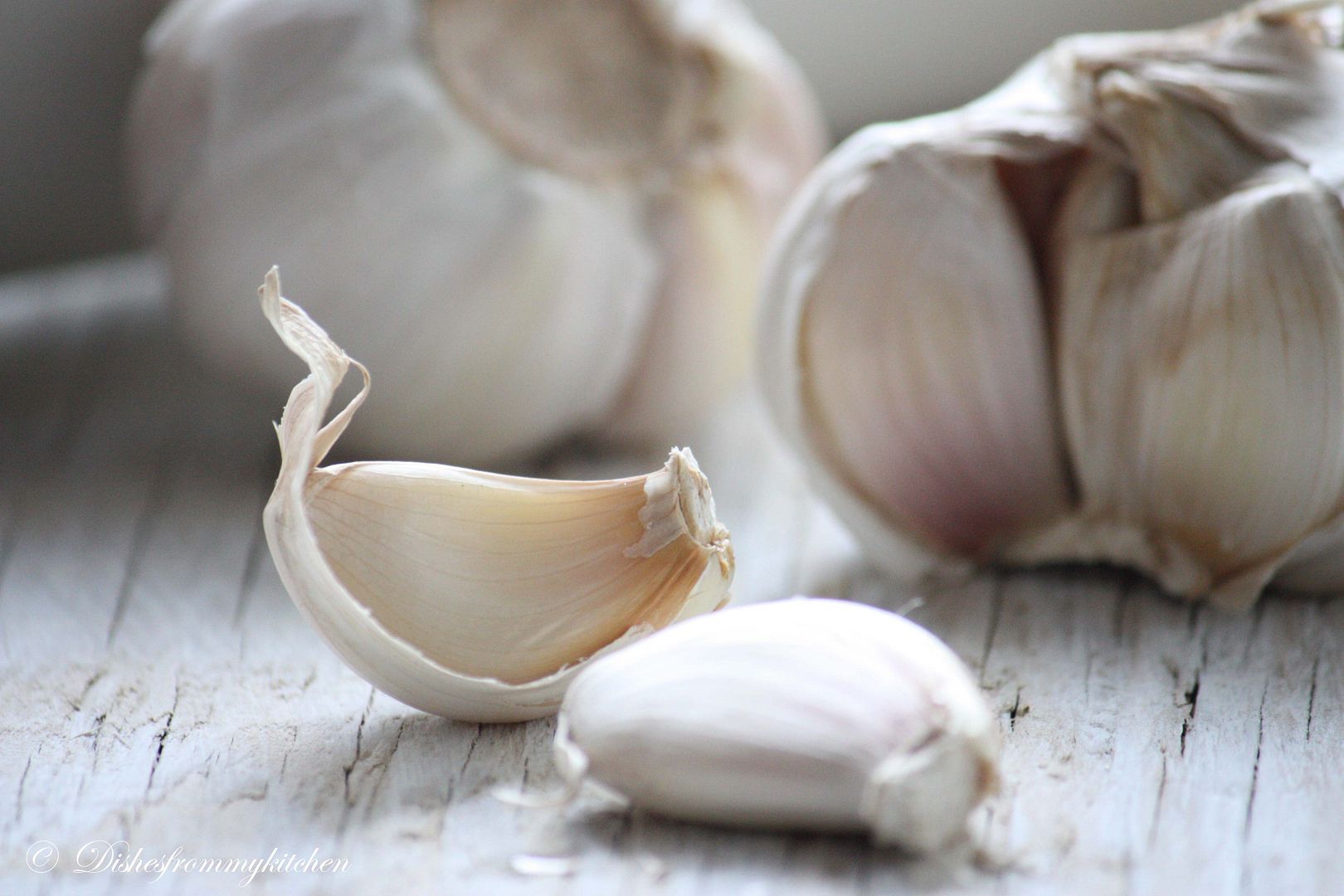 1. First fry the leftover curry in the pan till the moisture is absorbed, and let them cool.
2. Remove the crust in the bread, and using the rolling pin press the bread to make it thin and elongated.
3. Melt the butter in the microwave; add the minced garlic and salt mix well.
4. Add 1 1/2 tbsp of stuffing to one side of the bread roll it and keep it in the baking tray.
5. The end part of the rolled bread should be in the bottom otherwise it might open. (Insert a toothpick in the middle if it opens)
6. Now brush all the rolls using the Garlic butter.

7. Preheat the oven to 350 F and bake them for 15 minutes or until nice and crispy golden color is seen.
1. Increase or decrease the stuffing quantity accordingly.
2. You can also use the oil instead of butter if you're very conscious about the diet. But my choice is butter.
3. Oven time can vary according to the bread and different ovens so keep and eye on them after 10 minutes or so.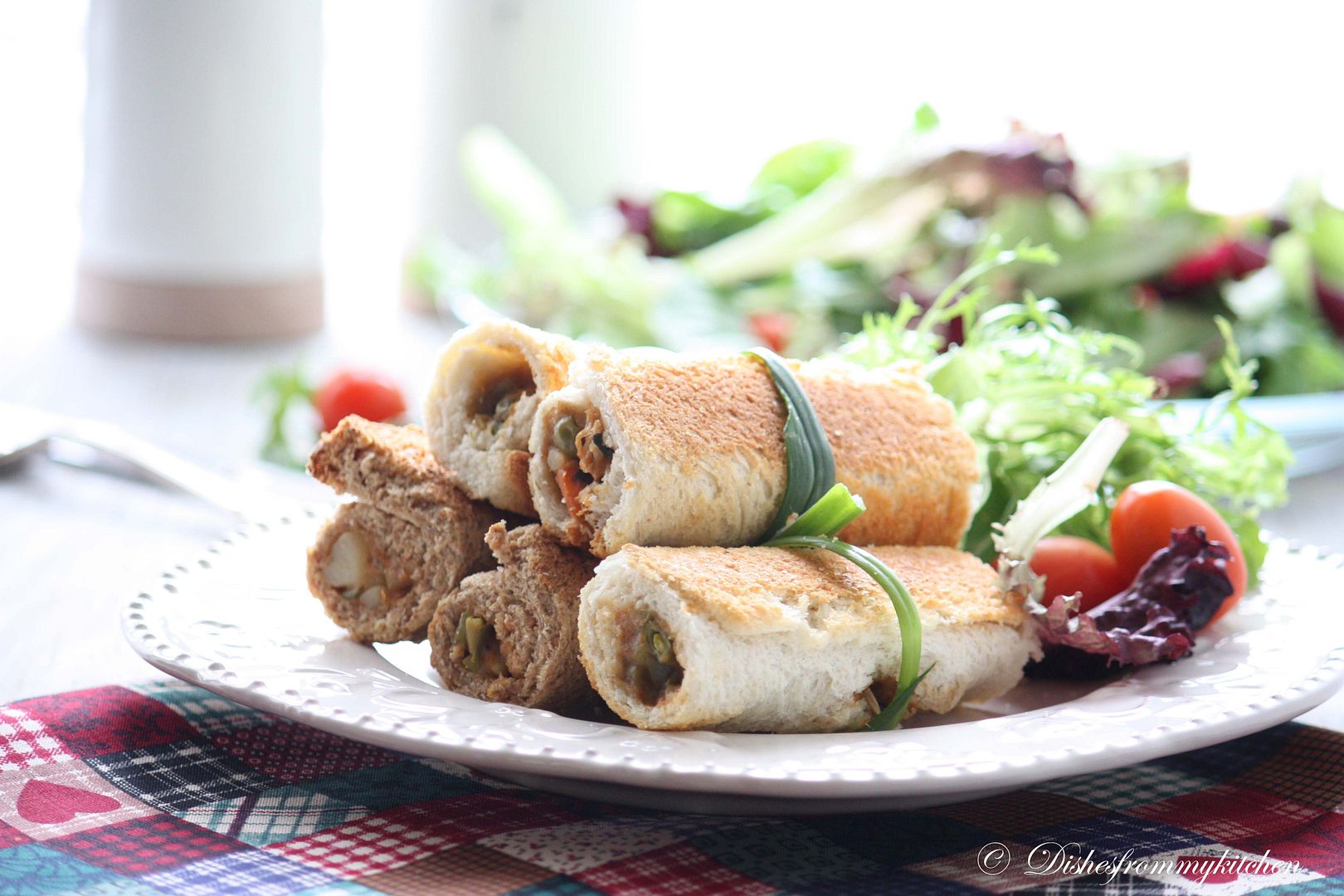 Serve them with your favorite salad, soup or starter for the party... Enjoy with Ketchup!!!