The most commonly used herbs in Indian cooking are Coriander, Mint and Curry leaves. Any of these herbs when added to the dish gives wonderful aroma and taste. Then imagine how it tastes when they are added together in one dish. Yah it is herbal rice which my mom used to do make very often. This rice tastes so so delicious and has to be eaten hot. It does not require any accompaniment but you can have this with roasted potatoes or chips.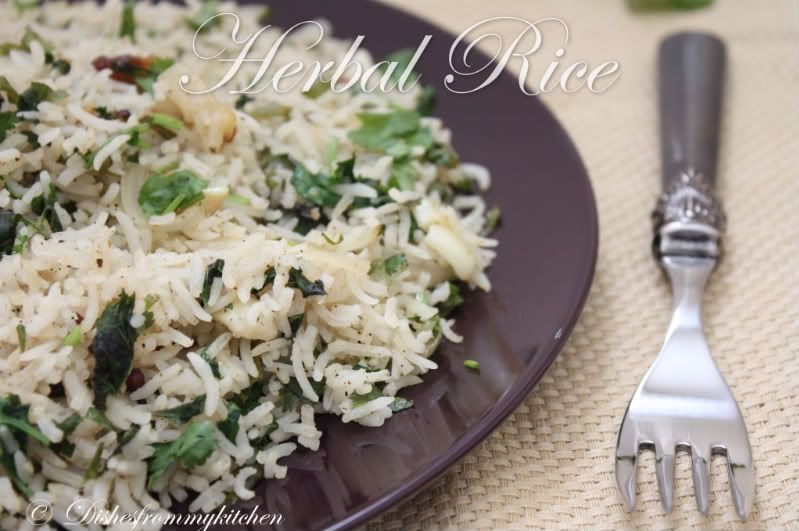 Basmati Rice - 1 cup cooked
Mint - 1 handful ( washed and chopped finely)
Coriander - 1 handful ( washed and chopped finely)
Curry leaves - 1 handful (washed and finely chopped)
Onion - 1/2 cup finely chopped
Garlic - 2 or 3 pods finely sliced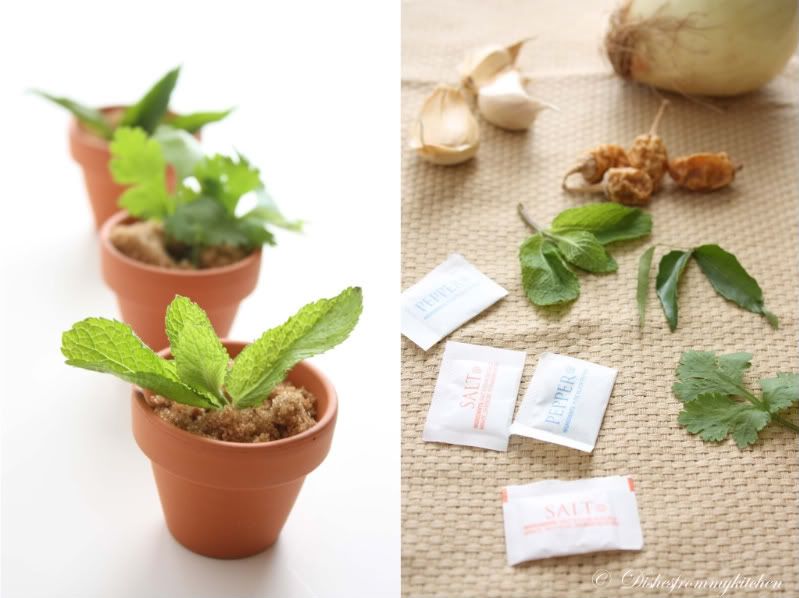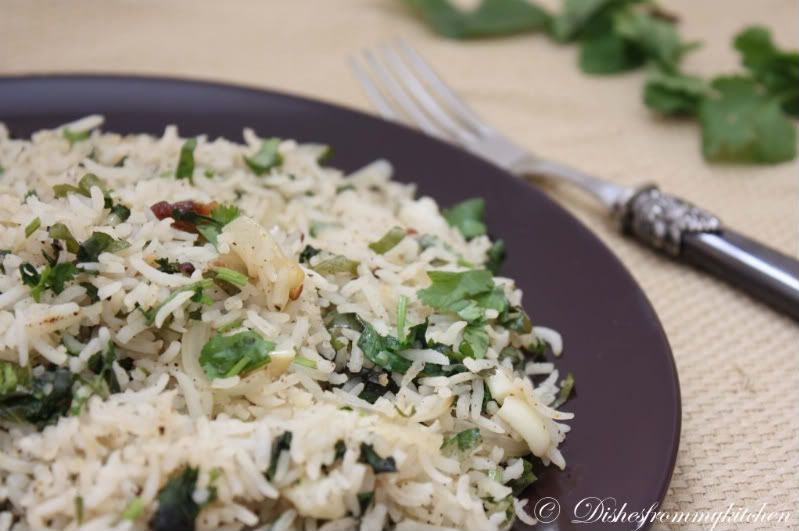 1. Heat oil in the pan, add urad dhal followed by curd chilli.
2. Now add garlic and onion saute till they are lightly brown in color.
3. First add chopped curry leaves, once they are well sauteed.
4. Add mint followed by rice, salt and pepper.
5. Mix everything well, check for salt. Once rice is well blended. Switch off the flame and add coriander.
6. Give it a nice toss. Serve piping hot.
Enjoy the aroma of healthy herbal Rice !!!
1.Make this rice when the herbs are really fresh.