Yep, that's right, this is my 200th post !
I thank everyone who visits my blog and encourage me with your wonderful comments.
I want to make each milestone a most memorable one.
Instead of posting a recipe today,
I wanted to share some my treasures here;
my first cookbook, which I still use it for reference. We all have sweet memories or Flash backs of old friends, school, college best days of our lives.
It is nice to look back your wonderful memories after few years.
The photos of the below dishes are taken long before when I was in Singapore and few are after coming to US.
I always have the habit of taking pictures of my dishes before blogging itself.
I am also sharing some pictures here which I also want to keep in my digital dairy too. The Pictures mostly are taken in nights so don't mind the clarity, as it is just 4 mega pixel Power shot camera.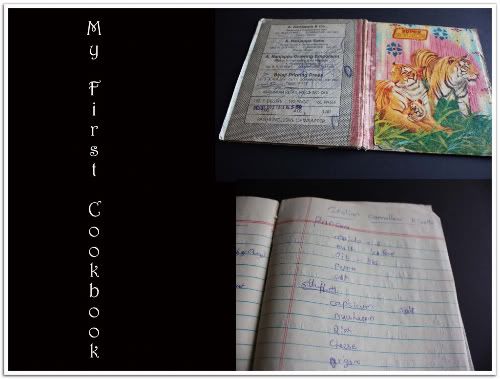 Don't Mind my bad Handwriting this was written quickly watching the TV program
Collecting recipes is my hobby and interest or passion towards food is not bloomed suddenly, its started from my childhood itself. Believe or not the collection of my recipe started from 10th grade summer vacation. Even though I collected many recipes I was not into full-fledged cooking. But I help my mom a lot and give ideas for her. But my full swing cooking is after marriage. The Paper which you are seeing on the left side is the notes for traditional dishes like idli, dosas etc which I wrote after my marriage engagement.

Tasting different kind of foods started from my school days itself, I think this is inherited from my father who has passion of trying different dishes wherever he goes. Even though I have never tasted the Italian and Mexican foods at that time, I had the collection of recipes and little knowledge on enchiladas, tacos, Risotto kind of stuffs. The note book which you are seeing is collection of some Mexican and Italian cuisine which I noted from Femina, woman's era book. So till now there is no end to my food passion, Hope this continues forever.
1. Dessert with instant Microwave cake
2. My first cake (Black forest)
3. Chocolate fudge cake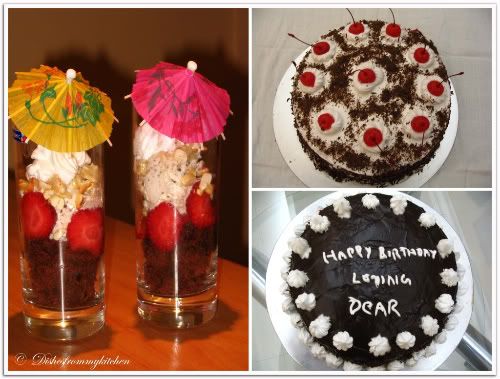 1. Strawberry shortcake
2. Custard with Icecream pudding with homemade jellos
3. Fruit salad with Icecream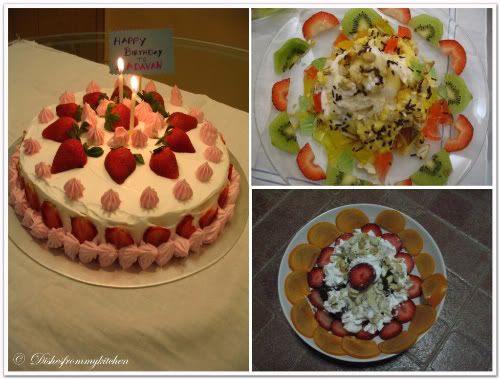 1. Kadai Paneer
2. Channa Masala
3. Simple roti platter
4. Chinese vegetable noodles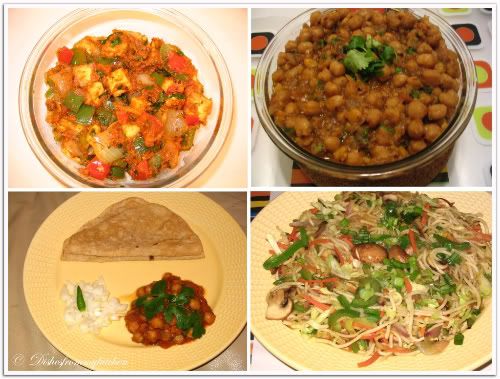 1. Red Cabbage salad with lemon vinegratte
2. Stuffed mushroom and stuffed tomato with tortilla salad
3. Mini Pizza
4. Wheat Pizza
1. Pasta with Alfredo sauce
1. Triple delight( Avocado, chikku and banana)
1. Water melon and Cucumber cooler
2. Fried rice with Gobi 65
1. My first notes for traditional dishes(Idli, dosas...)
I am Happy to share my treasures with you all and Thanks for taking time to read my Sweet Memories !!!!